---
USA. 2005.
Crew
Director – Jeremy Haft, Screenplay – Jeffrey Reddick, Producers – Danny Fisher, Matt Milich, Chris Sievernich & Martin Wiley, Photography – Scott Kevan, Music – Michael Suby, Visual Effects Supervisor – Dale Tanguay, Digital Visual Effects – Tricoast Studios, Makeup Effects – S.O.T.A., Production Design – Gordon Wilding. Production Company – City Lights Pictures/Armada Pictures/Lions Gate Films/Integrated Films.
Cast
Jenna Dewan (Tamara Riley), Matthew Marsden (Bill Natolly), Bryan Clark (Shawn), Gil Hacohen (Patrick), Katie Stuart (Chloe), Melissa Elias (Kisha), Claudette Mink (Alison Natolly), Chad Faust (Jesse), Marc DeVigne (Roger), Chris Sigurdson (Mr Riley)
---
Plot
Tamara Riley is a senior at Hafton High where she is regarded as a nerd by the other students. She has a crush on her English teacher Mr Natolly. She is interested in witchcraft and takes a handkerchief that Mr Natolly gives her to create a love spell binding the two of them. After she publishes an article in the school paper accusing members of the sports team of steroid doping, two jocks, Shawn and Patrick, decide to get even. Learning of her crush on Mr Natolly, they fool her into believing that he wants Tamara to come to a motel for a tryst. They and several others are in the next room to videotape Tamara's humiliation. As this happens, a fight erupts during which Tamara's head is banged on the table and she is killed. At Shawn's instigation, the group agree to bury the body in the woods and never speak of it again. The next day however, Tamara is alive and back at school. She is no longer a nerd but looks hot and dressed to kill. She taunts the six from the motel room about what they have done and starts using her newfound magical powers to kill them off one by one. She is also fixated on Mr Natolly and comes determined to kill his wife Alison who she sees as in the way of their being together.
---
Tamara was a modest horror film that had a minor theatrical release but did most of its business on dvd. It was the third film for director Jeremy Haft who had previously made two forgotten genre entries with the children's film Grizzly Mountain (1997) wherein two kids are transported back to the 19th Century and the serial killer film Red Team (2000). The script is from Jeffrey Reddick, a genre regular who wrote the first Final Destination (2000) and other efforts such as Return to the Cabin By the Lake (2001), the remake of Day of the Dead (2008), Dead Awake (2016) and The Final Wish (2018), before making his directorial debut with Good Samaritan/Don't Look Back (2020).
Tamara immediately has the feel of a throwback to a 1970s/80s film. It initially feels as though it is one of the efforts that set-out to imitate Carrie (1976) and its plot about a bullied high school girl discovering supernatural powers and using them to take revenge on her tormentors – see the likes of The Initiation of Sarah (1978), Jennifer (1978), Fear No Evil (1981) and, in particular, Evilspeak (1981). In this case, the comeuppance of the supernaturally-empowered teenage underdog theme has been married with the essential plot of I Know What You Did Last Summer (1997) wherein a group of teens end up killing someone, hide the body and make a pact never to speak of it again – only for the murdered person to come back and start eliminating them.
That maybe and a few additions of the teen witchcraft themes of The Craft (1996) – although the witchcraft angle is surprisingly forgotten as soon as the film gets Jenna Dewan back from the dead (although does feature crucially at the climax). The mix of plot elements here is surprisingly similar to the later Megan Fox vehicle Jennifer's Body (2009).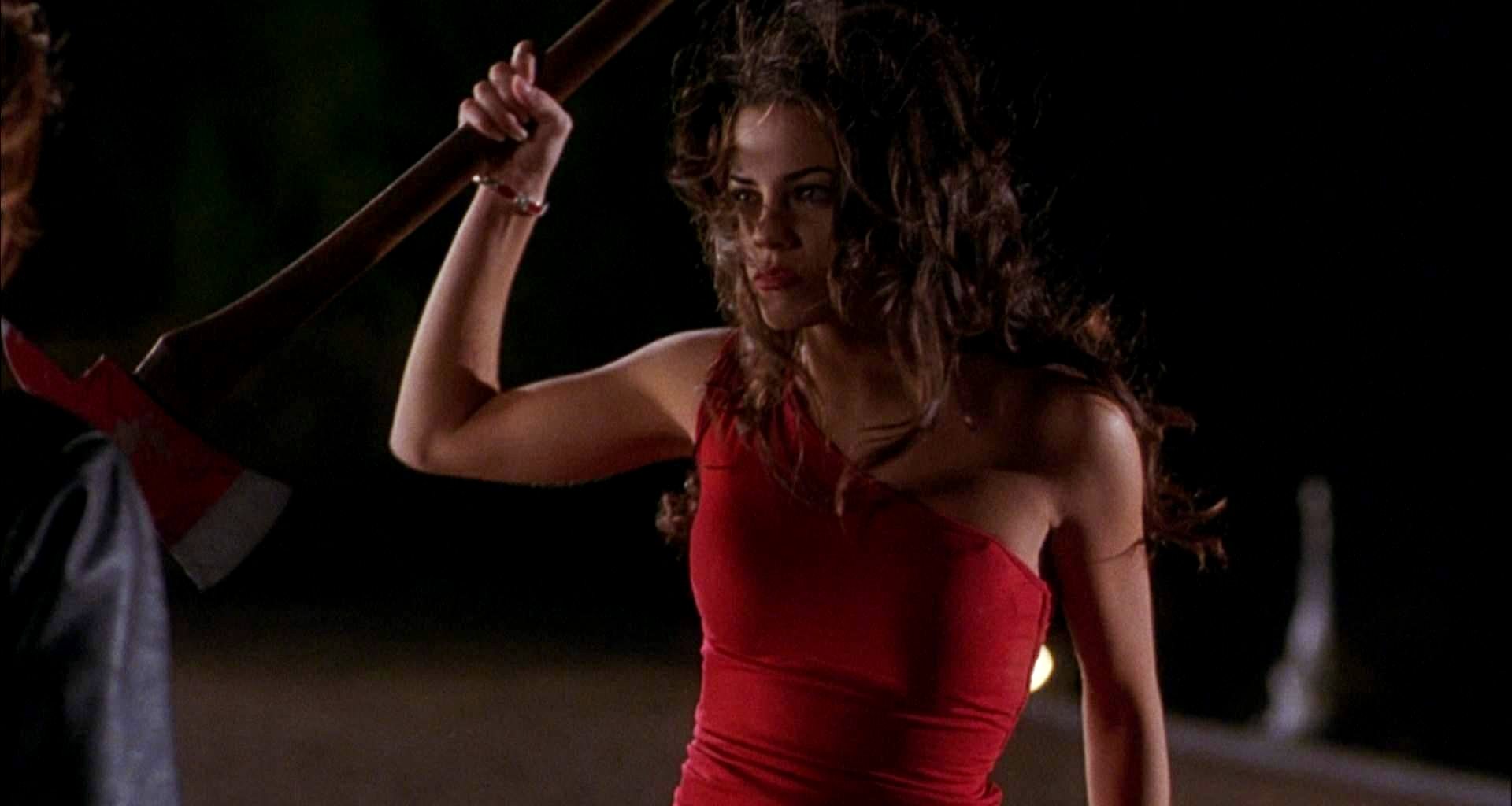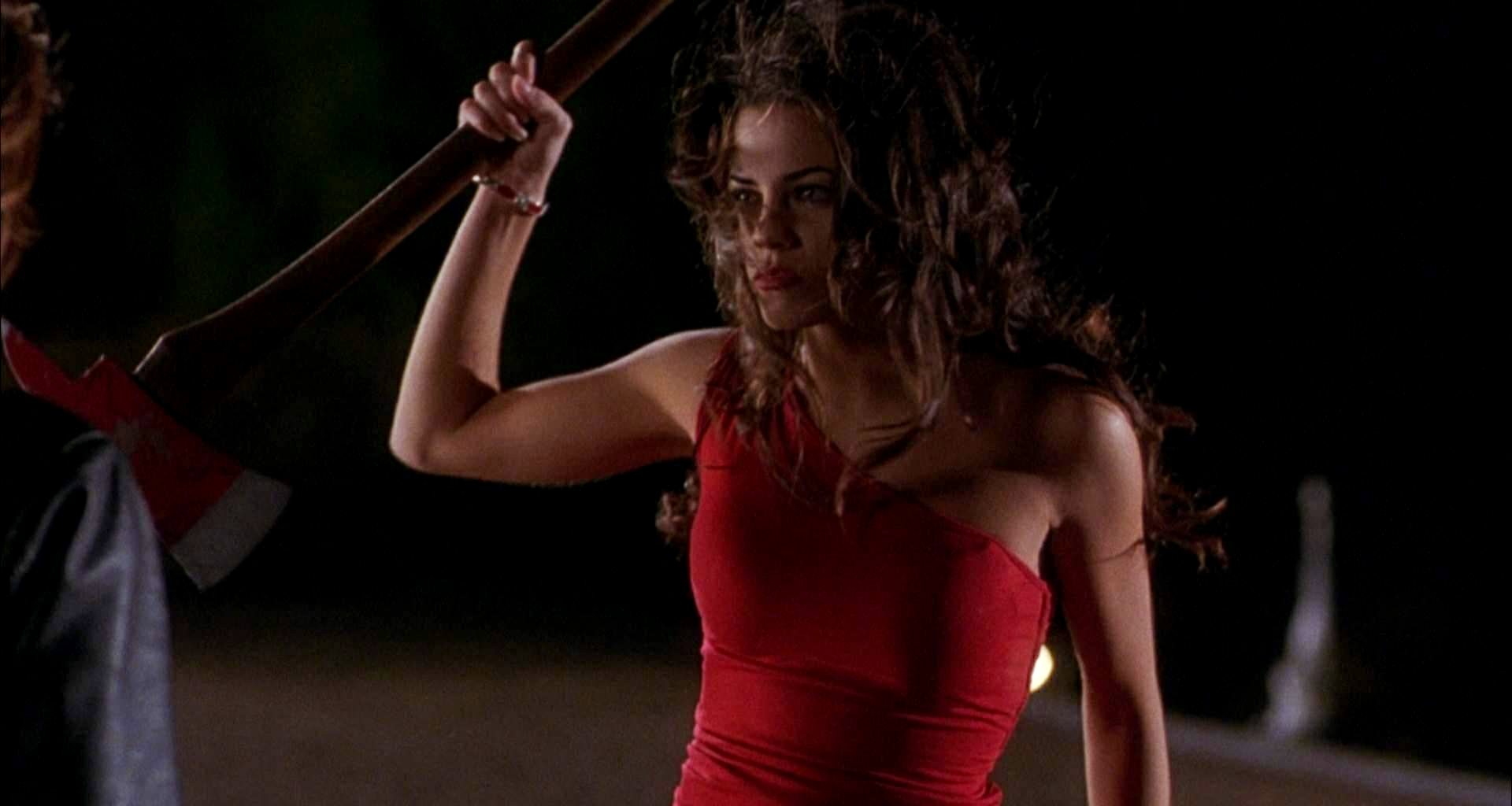 Jeremy Haft approaches Tamara with tongue planted in cheek. This is evident from the opening daydream scene, which injects a decided dose of sizzle with Jenna Dewan walking through the school hall dressed to kill and seducing teacher Matthew Marsden. The film's tone sits just between the amusing and dully processed teen formula. The most entertaining of its despatches is the scene where nerd Marc DeVigne is possessed to slice off his ear, tongue and then stab himself in the eye in a gory variant on the old "see no evil, hear no evil." The film is at its best when it is digging beneath the identification roles of the teen audience – like when Jenna Dewan seduces the two jocks Bryan Clark and Gil Hacohen and makes them turn from her to each other "who's going to be the pitcher and who the catcher?" or when she causes Melissa Elias to start compulsively purging.
On the other hand, Jeremy Haft throws in at least two irritating dream scares with Jenna Dewan's corpse coming out of the grave after people – it is always a sign when a horror film needs to do this that it has run out of scare material of its own. Ultimately though, Tamara comes with little substance beyond slick packaging and almost nothing that gives it a life beyond a piece of momentary passing popcorn aimed at an intended teen audience.
The film's one ace in the hole proves to be Jenna Dewan. The transformation from nerd girl to sexpot is by-the-book cliche but Dewan incarnates the latter half with a genuine sizzle, managing to make everything she says into a seductive come-on or a taunt. It is a surprise – or maybe testament to how little Tamara ended up being seen – that Dewan has not gone onto anything else of substance, merely since languished in tv roles.
---
Trailer here
---