aka I Want Her Dead; W is the Mark of Death
---
USA. 1974.
Crew
Director – Richard Quine, Screenplay – Gerald Di Pego & James Kelly, Story – James Kelly & Ronald Shusett, Producer – Mel Ferrer, Photography – Jerry Hirschfeld, Music – Johnny Mandel, Art Direction – Cary Odell. Production Company – Bing Crosby Productions.
Cast
Twiggy (Katie Lewis), Michael Witney (Ben Lewis), Eugene Roche (Charles Jasper), Dirk Benedict (William Caulder), John Vernon (Arnie Felson), Michael Conrad (Lieutenant Whitfield)
---
Plot
Housewife Katie Lewis is terrorised by a series of attacks from a mystery man. Her attacker cuts the brakes on her car, enters her house and sabotages equipment, always leaving a letter 'W' at the scene of the attack, even in the steam on her bathroom mirror as she is showering. Behind the attacks appears to be Katie's first husband William Caulder who used to brutalise and torture her. She ran away and went into hiding under another name, leaving him to be jailed for her apparent murder. Private detective Charles Jasper comes to offer protection from the attacks. Katie and her husband Ben soon realise they cannot be sure whether Jasper is being truthful about what he is saying.
---
W – not to be confused with Oliver Stone's George W. Bush's biopic W. (2008) – is a psycho-thriller produced by no less than the production company set up by Bing Crosby. Oddly, Bing Crosby Productions also produced a number of other horror films around this era, including Willard (1971), Arnold (1973), Terror in the Wax Museum (1973) and The Reincarnation of Peter Proud (1975).
Initially, W sets in with a laconic pace and seems to be shaping up as fairly forgettable. However, after the introduction of the Jasper character, things take a turn for the better. The plot navigates out of the familiar and into a warren of often striking surprises, none more so than the highly ambiguous character of Jasper himself. It is to the script's credit that it is only afterwards that one realises the stacking up of coincidences – that the ruse depends on husband Michael Witney not contacting the prison to see if Twiggy's ex Dirk Benedict is still a prisoner or looking up the name of the mechanic Jasper says referred him in the phonebook. And when Caulder appears at the end, Dirk Benedict plays him as far too out of it to seem capable of creating such a devious scheme. Moreover, the script avoids altogether the question of how he could have been tried and convicted for her murder in the absence of a body.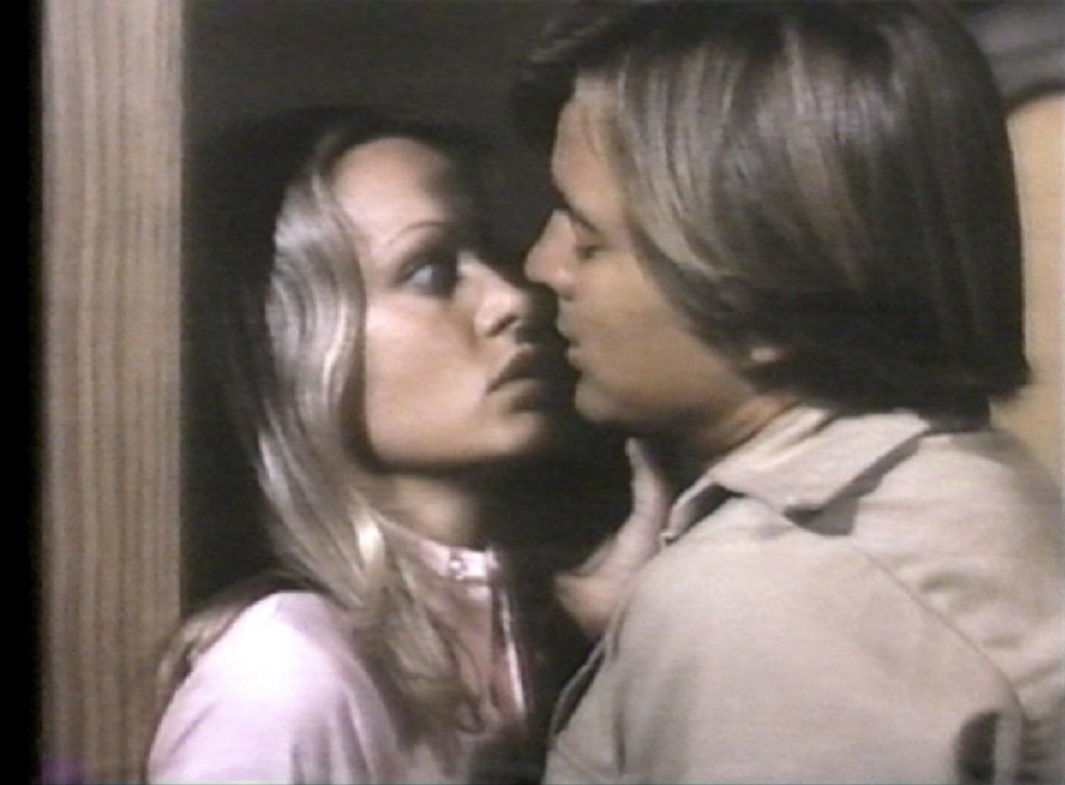 Twiggy was a 1960s British supermodel who was responsible for starting the super-thin look. She turned her success on the catwalk into a brief acting career, notably in Ken Russell's The Boyfriend (1971). W was only her second acting role and her career as a lead actress petered out shortly after that, although she still continues to make occasional appearances on film and tv. Looking like a Cockney barmaid who has strayed well out of her natural territory, Twiggy twitters and looks doleful with waifish sexlessness but never delivers much of a performance. (A couple of years later she married Michael Witney who plays her husband in the film here). Dirk Benedict, later of tv's Battlestar Galactica (1978-9) and The A-Team (1983-7), fame plays the psycho husband.
Director Richard Quine emerged in the 1950s with a series of light comedies and dramas, including works like The World of Suzie Wong (1960), Paris When it Sizzles (1964), Hotel (1967) and Oh Dad, Poor Dad, Mama's Hung You in the Closet and I'm Feeling So Sad (1967). His other two ventures into genre material were the Arabian Nights film The Siren of Bagdad (1953) and the witch in love comedy Bell Book and Candle (1958), which is probably his best-remembered film.
Screenwriter Gerald DiPego has written other genre films, including the science-fiction tv movie The Astronaut (1972), the futuristic tv movie Generation (1985), two Incredible Hulk tv movies, The Trial of the Incredible Hulk (1989) and The Death of the Incredible Hulk (1990), the John Travolta vehicle Phenomenon (1996), the silly killer anthropologist film Instinct (1999), the alien abduction film The Forgotten (2004) and the Hurricane Katrina ghost story Little Murder (2010), as well as other non-genre works like Sharky's Machine (1981), Message in a Bottle (1999) and Angel Eyes (2001). The story was the first screen credit of Ronald Shusett who later wrote high-profile scripts such as Alien (1979), King Kong Lives (1986), Total Recall (1990) and Freejack (1992).
---
Trailer here
---