USA. 1981.
Crew
Director – Michael Wadleigh, Screenplay – Michael Wadleigh & David Eyre, Based on the Novel The Wolfen by Whitley Strieber, Producer – Rupert Hitzig, Photography – Gerry Fisher, Music – James Horner, Visual Effects – Robert Blalack, Makeup Effects – Carl Fullerton, Production Design – Richard Sylbert. Production Company – A King-Hitzig Production/Orion.
Cast
Albert Finney (Dewey Wilson), Diane Venora (Rebecca Neff), Gregory Hines (Whittington), Edward James Olmos (Eddie Holt), Tom Noonan (Dr Ferguson), Dick O'Neill (Warren)
---
Plot
Detective Dewey Wilson investigates the murder of Christopher Van Der Veer, a wealthy corporate entrepreneur, in the desolate Battery suburb of New York. He is puzzled when wolf hairs are discovered on the body. Investigating, he uncovers the existence of a wholly unknown and highly-intelligent species of wolf that seek their prey among unmissed ghetto derelicts. With Van Der Veer's corporation planning redevelopment of the ghetto area, the wolves' hunting ground is now threatened, forcing them to turn to humans outside the area for food.
---
Wolfen came out in a period of about a year-and-a-half that heralded a major revival of werewolf movies – most notably The Howling (1980) and An American Werewolf in London (1981), as well as Larry Cohen's outrightly comedic take Full Moon High (1982). Both The Howling and American Werewolf were notable in their unique and original deconstructions of the werewolf film and most importantly in their employment of an impressive arsenal of air-bladder transformation effects to show the human-to-wolf transformations in thorough detail. Against these others, Wolfen was an interesting alternate voice, although was not a major success.
Wolfen was taken from a 1978 novel by Whitley Strieber, who at the time was a horror author who also wrote the books that became the basis of The Hunger (1983) and the tv series Hunters (2016). A few years later, Strieber would make bizarre claims to have been abducted and probed by aliens – see Communion (1989), the film adapted from Strieber's non-fiction book about his experiences.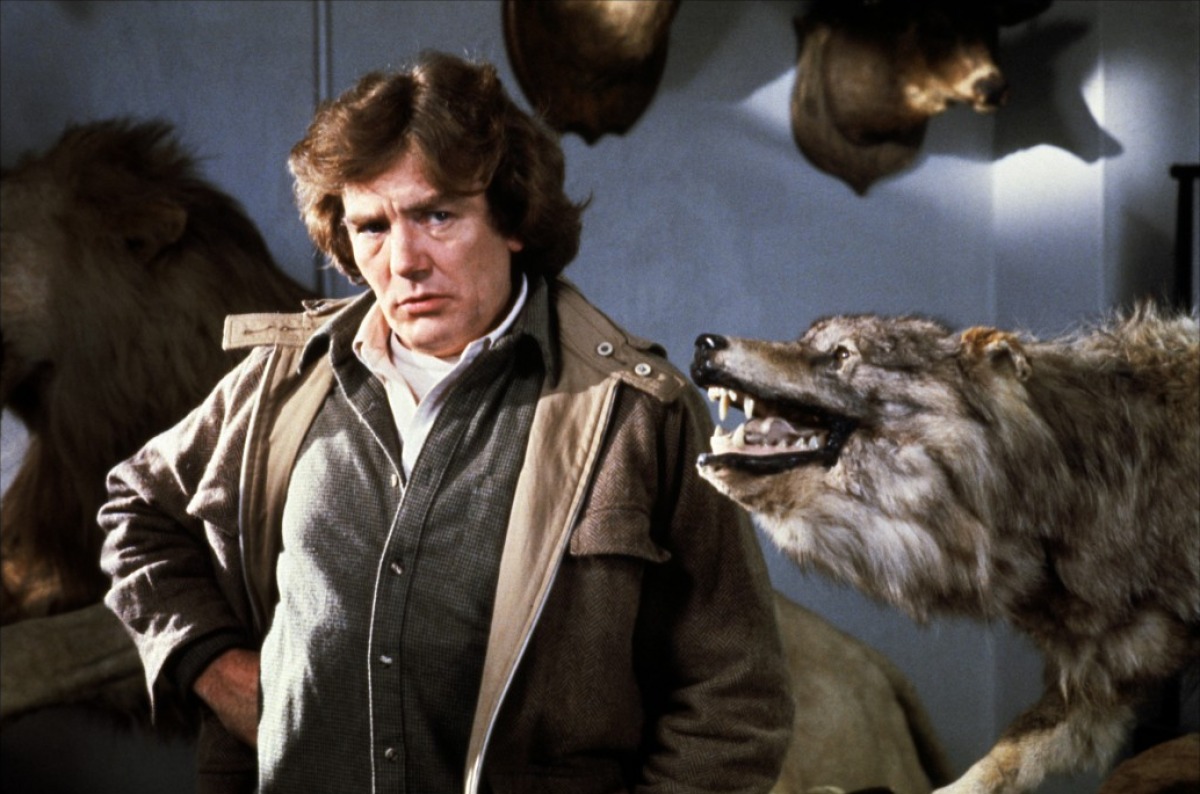 The director on board was Michael Wadleigh who a decade before had directed Woodstock (1970), a film that perpetuated the legend of Woodstock – in fact, created more of the legend than the actual event itself did. Michael Wadleigh had done nothing in the ensuing twelve years and Wolfen was a rather odd choice for him to make a return to screen with – a work as far removed from Woodstock one is probably less likely to find. Wadleigh has made nothing since and Woodstock and Wolfen make for a decidedly odd cinematic legacy.
Whitley Strieber's book was a well-written, clearcut horror story. However, Michael Wadleigh seems unable to make a straight monster movie and seems to feel the need to place a host of social concerns on top of Whitley Strieber's story. Now Wolfen is no longer just a monster movie, it is a film that also seeks to address homeless displacement, the plight of the American Indian – making clear parallels between they and endangered species – and issues of urban gentrification and redevelopment. By comparison there is nothing at all about American Indians in Whitley Strieber's book. It is as though Wadleigh seems to consider making a pure genre monster movie beneath him.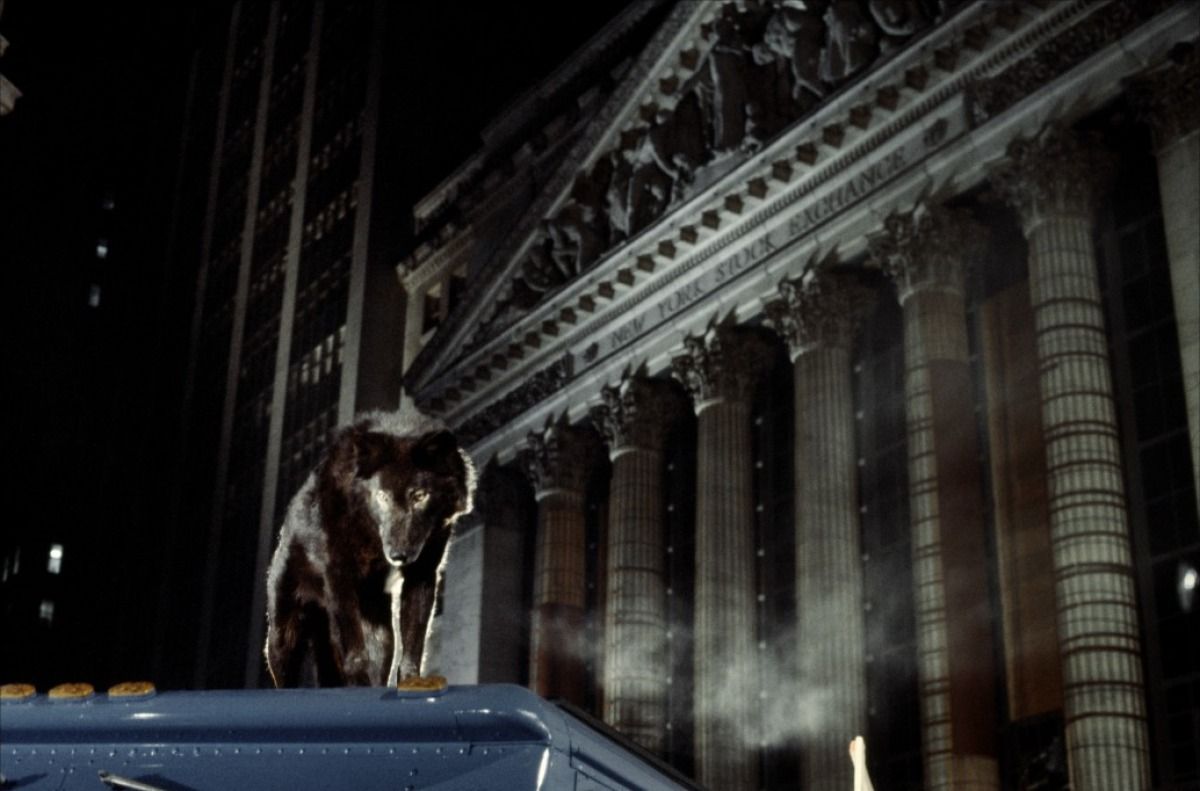 Certainly, the additions are occasionally interesting, particularly in that the injection of Indian mysticism allows the wolves to be played more ambiguously and Wolfen brought closer to a classical werewolf story. Unfortunately, the metaphors are worn thin when the story has to suggest at the end that the wolves are conducting a campaign of assassination against executives to protect their turf. It is a case of a director's pretensions toward making a big message overbearing an idea to the point of ludicrousness. Certainly, Wadleigh creates an often haunted atmosphere, suggesting animals constantly lurking and creeping through the shadows. The solarised and Steadicam shots supposedly from the wolves' point-of-view were novel at the time the film was made. The climax also hits an exceedingly eerie note.
The lead characters are given so little identity that they are complete ciphers. A great actor like Albert Finney projects surprisingly little. Finney and Diane Venora never seem to connect on screen and the romantic element is just throwaway. Gregory Hines, in his second screen performance, comes across, as he always seemed to on screen, as dopey. The cutaways to the Van Der Veer corporation's constant monitoring seems to be an attempt to add an element of paranoia but is so unfocused that we are not sure what is going on there at all.
---
Trailer here
---