---
Crew
Director – Anthony Hickox, Screenplay – John Penney, Producers – Konstantin Theoren & Julia Verdin, Photography – Bruce Douglas Johnson, Music – Michael Hoenig, Special Effects Supervisor – Ferenc Ormos, Production Design – Istvan Ocztos. Production Company – Contaminated Films UK Ltd/UFA International Film – TV Production GmbH.
Cast
William Hurt (David Whitman), Peter Weller (Josef Muller), Natascha McElhone (Holly Anderson), Michael Brandon (Wyles), Katja Woywood (Karin Schiffer)
---
Plot
Josef Muller, an aging German worker at a bio-research plant in Budapest, is laid-off following an American takeover of the plant. He goes in to demand to know why but this ends in an altercation in the laboratory, during which Muller spills some samples over himself and then flees. David Whitman from the Environmental Protection Agency is quickly called in. He teams up with Holly Anderson from the Counter-Terrorism Taskforce to track Muller down as it is realised that he is infected with a bio-agent that causes anyone he comes into contact with to bodily melt down within a matter of seconds. NSA agent Wyles believes that Muller is a terrorist and sets out to eliminate him, while David instead plays his hunch that Muller is merely an ordinary man who has no idea of what he has done and wants only to see his family.
---
Contaminated Man is a biowarfare outbreak thriller. It comes from Anthony Hickox, a director who emerged in the late 1980s with horror films like Waxwork (1988), Sundown: The Vampire in Retreat (1989), Waxwork II: Lost in Time (1992), Hellraiser III: Hell On Earth (1992), Warlock: The Armageddon (1993) and Full Eclipse (1993) – works that had little to recommend them other than Hickox's reworking genre themes with the emphasis on gory silliness.
Hickox has subsequently abandoned horror and moved into the arena of action films and thrillers, although has found the time to make a number of efforts that feature genre themes with the likes of Storm Catcher (1999), Jill the Ripper/Jill Rips/Tied (2000), Blast (2004), Submerged (2005) and Knife Edge (2009), while he has also produced Children of the Corn III: Urban Harvest (1995) and Carnival of Souls (1998) and written Prisoners of the Sun (2013).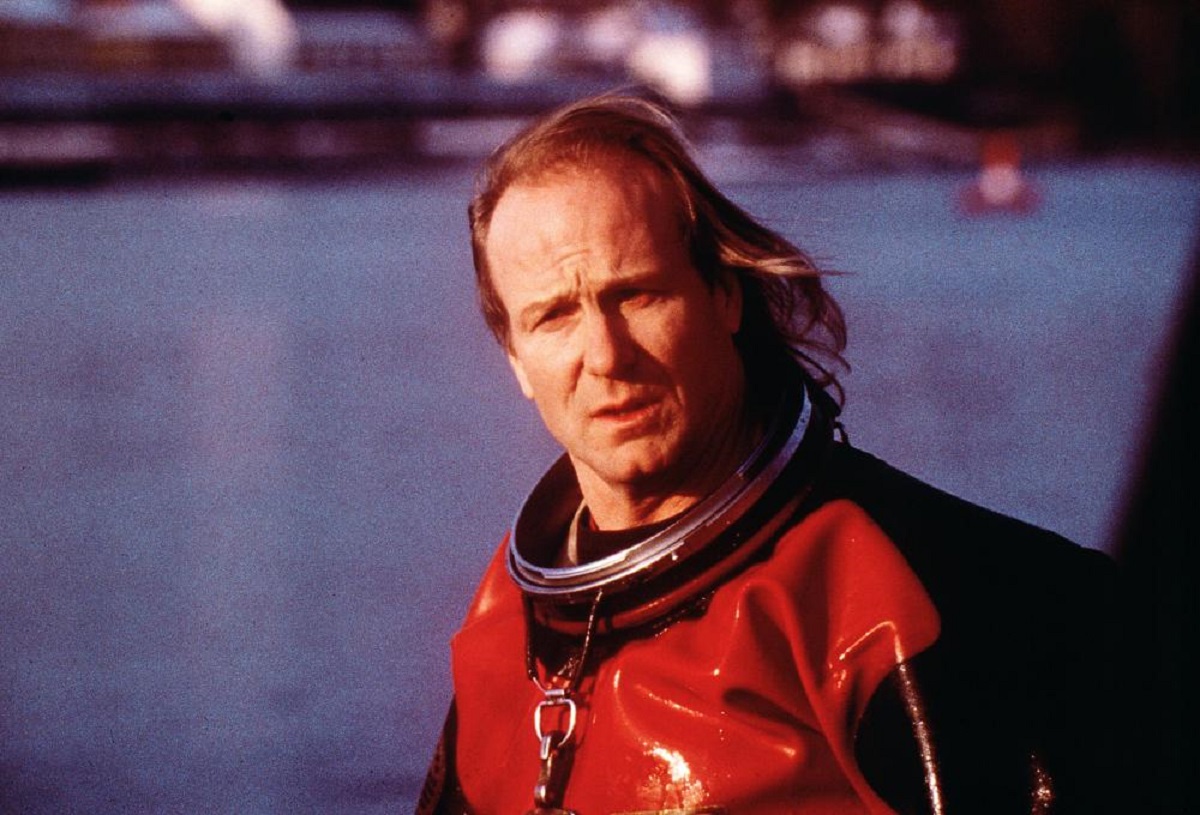 Hickox continues his move away from horror toward more serious minded films with Contaminated Man. Contaminated Man has an okay script that comes with a fair number of twists. The problem with the film is Anthony Hickox himself. Seemingly as though making a concerted effort to leave his schlock horror past behind, Hickox has attempted to go so far in the opposite direction and directs with such a sober serious approach that Contaminated Man emerges as dreary. You can see that Hickox's schlockier tendencies lurk not far beneath the surface with the film offering the biologically ludicrous notion of people undergoing complete physiological meltdowns in a matter of seconds as a result of infection.
Anthony Hickox's resolutely downbeat approach is further crippled by the casting of William Hurt, who must be singularly the most boring actor in the world. The film does however feature an excellent performance from Peter Weller who is almost unrecognizable, having subsumed his personality and adapted the mannerisms of a middle-aged man with absolute conviction.
(Nominee for Best Supporting Actor (Peter Weller) at this site's Best of 2000 Awards).
---
---