---
Crew
Director – Gordon Douglas, Screenplay – Hal Fimberg, Producer – Saul David, Photography – William Daniels, Music – Jerry Goldsmith, Photographic Effects – L.B. Abbott, Art Cruickshank & Emil Kosa Jr, Art Direction – Dale Hennesy & Jack Martin Smith. Production Company – Saul David Productions.
Cast
James Coburn (Derek Flint), Lee J. Cobb (Lloyd C. Cramden), Jean Hale (Lisa), Andrew Duggan (President Trent), Steve Ihnat (Colonel Carter), Thomas Hasson (Lieutenant Avery), Yvonne Craig (Natasha)
---
Plot
ZOWIE head Lloyd Cramden is enjoying a golf game with The President when they are both knocked out with paralysing gas. A surgically altered actor is then substituted for The President. Cramden engages agent Derek Flint to find out what happened. Travelling to Moscow and the Virgin Islands, Flint discovers that a consortium of fashion queens are planning to take over the world. They have already brainwashed most of the women in the world onto their side using microchips planted inside hairdryers. Now they have smuggled two female Russian cosmonauts aboard a US Space Platform and are planning to fire nuclear weapons from it unless men surrender to them.
---
In Like Flint is a sequel to the Our Man Flint (1966), which was one of the better parodies of the James Bond films made during the 1960s. Our Man Flint played with tongue planted considerably in its cheek but In Like Flint gives the appearance of playing the show relatively more straight-face. While it has some tongue-in-cheek moments and a way out plot, new director Gordon Douglas seems more interested in delivering a straight thriller.
The plot spends much time building up to the main action – it never settles down, while the dual running plot with Cramden finding someone in the department spying on him takes it all over the place.The plot is also a derivative rehash of the first film – with a group of idealists on an island paradise trying to conquer the world whose Utopian visions get waylaid by the more ruthless among them and with Flint's women once again about to be brainwashed.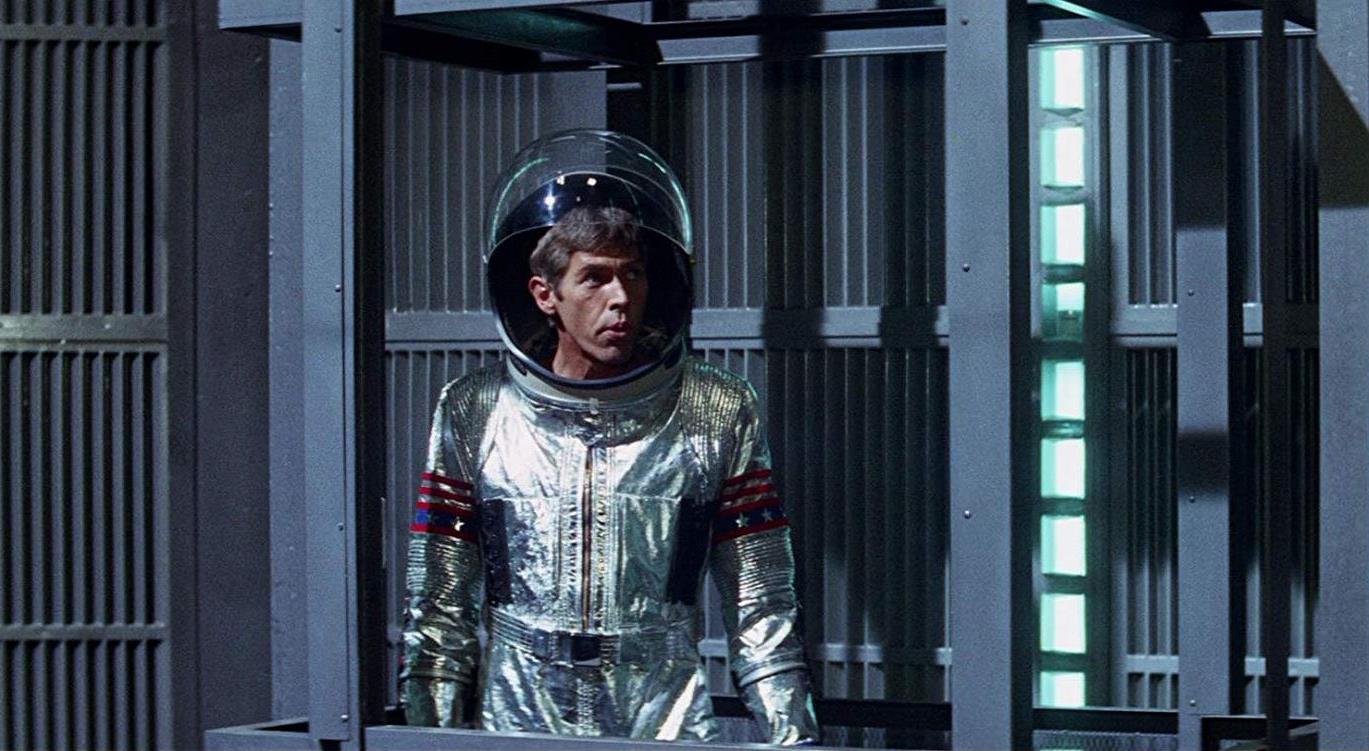 What humour there is never succeeds in standing out as the various set-pieces in the original did. The one moment that everyone remembers in retrospect, which took on another whole level of irony after Ronald Reagan took office, is the scene where James Coburn shakes his head in disbelief, "An actor playing the President." All that one ends up with is a film that plays itself as a silly big-budget action-adventure cartoon.
Derek Flint was later revived in a tv movie Our Man Flint: Dead on Target (1976) where the role was played by Ray Danton.
Director Gordon Douglas began working for Hal Roach Studios and made a great many Westerns during the 1940s. He made a surprising number of other genre films including Zombies on Broadway (1945); Dick Tracy vs Cueball (1946); the classic giant atomic monster film Them! (1954); the Jerry Lewis space mission comedy Way … Way Out (1966); and the Missing Link film Skullduggery (1970).
---
---