---
Crew
Director – D.J. Caruso, Screenplay – F. Scott Frazier, Producers – Vin Diesel, Jeff Kirschenbaum, Joe Roth & Samantha Vincent, Photography (3D) – Russell Carpenter, Music – Robert Lydecker & Brian Tyler, Visual Effects Supervisors – Bjorn Mayer & Jason Jaz Nannini, Visual Effects – Crafty Apes (Supervisor – Robin Graham), Lola VFX (Supervisor – Jeremiah Sweeney), MPC (Supervisor – Kevin Hahn), Mr. X Inc. (Supervisor – Eric Robinson), Pixomondo (Supervisor – Bojan Zoric), Rising Sun Pictures (Supervisor – Adam Paschke) & Vitality VFX (Supervisor – Loeng Wong-Sayun), Special Effects Supervisor – Laird McMurray, Production Design – Jon Billington. Production Company – Revolution Studios/Huahua Media/Shanghai Film Group/RK Films/One Race Films.
Cast
Vin Diesel (Xander Cage), Donnie Yen (Xiang), Deepika Padukone (Serena Unger), Toni Collette (Agent Jane Marke), Ruby Rose (Adele Wolff), Kris Wu (Harvard 'Nicks' Zhou), Rory McCann (Tennyson Torch), Tony Jaa (Talon), Nina Dobrov (Agent Becky Clearidge), Samuel L. Jackson (Augustus Gibbons), Ice Cube (Darius Stone), Hermione Corfield (Ainsley), Tony Gonzalez (Paul Donovan), Al Sapienza (CIA Director Anderson), Michael Bisping (Hawk), Neymar Jr. (Himself)
---
Plot
Augustus Gibbons, head of the NSA's covert xXx program, is killed when a satellite crashes down from orbit into the restaurant where he is trying to recruit a new team member. CIA deputy director Jane Marke holds a meeting of covert agency heads where she shows them that a top secret program called Pandora's Box that can hack into anything that was used to alter the orbit of the satellites. However, a highly trained team break in to the meeting and steal Pandora's Box from her. They then begin issuing demands that they will crash satellites down onto select targets unless they are paid a ransom. Marke sets out to find Xander Cage where he is in hiding in the Dominican Republic, believed dead, and persuades him to rejoin for the sake of Augustus's memory. Rejecting the marines that Marke assigns, Xander recruits his own highly individualistic team and heads to a nightclub on an island in The Philippines on the trail of the team that conducted the theft. The two sides engage in a furious fight/chase for possession of the device. However, as they realise that the true enemy lies within one of the agencies, the two teams are forced to collaborate.
---
xXx (2002) was a profoundly stupid film. I have rarely sat through another film that left me going out feeling several I.Q. points lower than when I had sat down to watch it. The entire idea was to pitch the James Bond film for the extreme sports generation. The results were expectedly utterly ridiculous, including the sight of Vin Diesel skateboarding before an avalanche and parasailing behind a submarine. Even worse was the sequel xXx: State of the Union (2005) where Vin Diesel was replaced by Ice Cube. While you could at least laugh at the first film, the sequel was just bone stupid in every way. xXx: Return of Xander Cage is a third film in the series that has been promised for a number of years.
Return of Xander Cage has barely started before it is throwing us into the middle of fast-paced over-the top action sequences – first with the break-in to CIA headquarters to steal the Pandora's Box and second a sequence with Vin Diesel being pursued around the Dominican Republic after he scales a tower to jack a cable feed.
I kept only thinking of how absurd some of this was – Tony Jaa jumps towards a motorcyclist coming at him where he not only manages to knock the rider off but somehow manages to reverse his direction and end up riding the bike back in the direction he came from (whereas physics say that knocking a rider off and the bike being grabbed by someone hurtling towards it would almost likely cause it to topple over).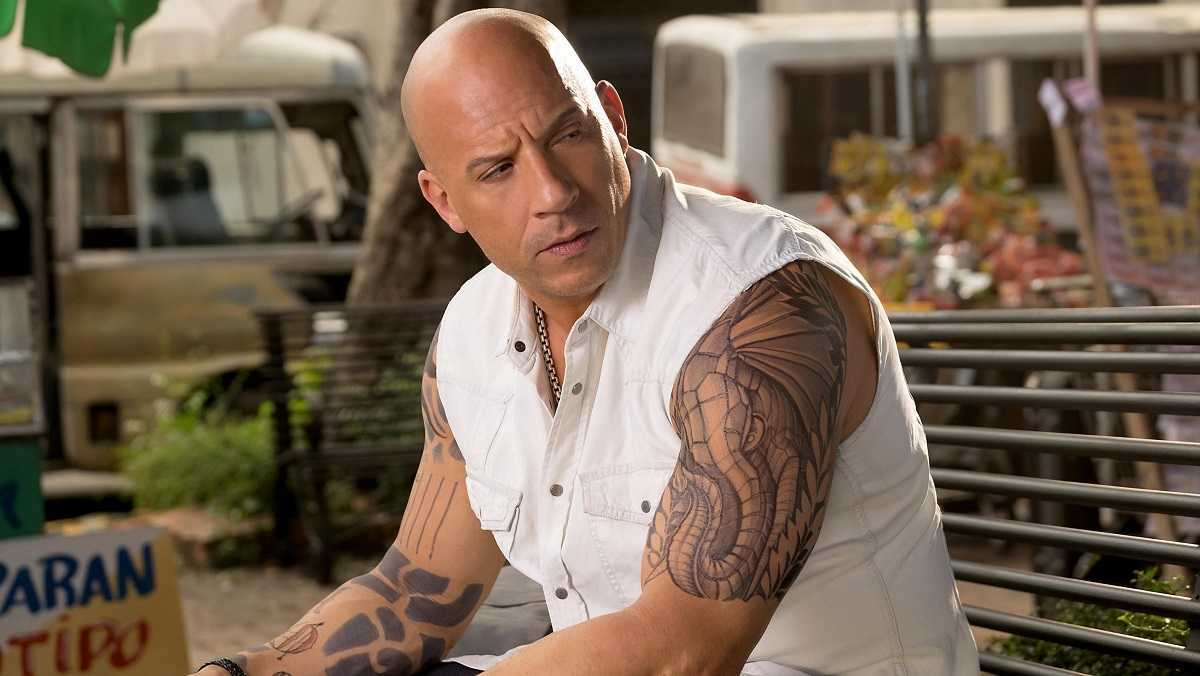 Or wondering how Vin Diesel could survive a jump of a hundred plus feet off a communications tower and some way down a grassy slope with nothing except a pair of skis to break his fall. Or even the ridiculously self-congratulatory touch of having Dominican locals everywhere cheering "Xander, Xander" as they see him racing through the streets on a skateboard dodging armed security forces.
These ridiculous action scenes continue throughout – a scene in the nightclub where Diesel, Donnie Yen and Deepika Padukone play hot potato with a hand grenade. This sequence segues into an absurd motorcycle chase sequence where Vin Diesel knocks out opponents by flipping the motorbike up and over in a 360o spin or where the bikes race toward the ocean and then abruptly sprout water skis to continue out into the water.
Yet for all that there an equal number of reasonable action sequences – the fight along the highway and especially the climactic shootout in a warehouse and a sequence with Vin Diesel fighting in free fall aboard a diving plane (where the film seems to assume that the inertia of a dive is the same as zero gravity – all that would happen in actuality is that Vin and his opponents would be plastered against the cabin wall after maybe a few seconds of weightlessness).
I didn't hate Return of Xander Cage as much as I was expecting to it. It moves quickly and rarely ever lets up from the action sequences. Most of these are not so ridiculous that you are scoffing at their credibility and you buy into the film for the kinesis of its ride. The Pandora's Box is only there as a McGuffin to drive the rest of the show, which is mostly a race from one action sequence to the next.
Aside from his work as Riddick in Pitch Black (2000), Vin Diesel has yet to learn how to give a decent performance. He just plays with a smirk where he seems to be taking none of it seriously – like the scene where he wakes up with six girls in his bed and quips "The things I do for my country," where all that seems missing is the lop-sided grin direct at the camera. He has also bulked up so much that he now looks like a dumpy refrigerator every time he moves – his legs and arms look less musclebound than they resemble tree trunks.
Between the last time he was in the xXx franchise and now, Vin Diesel has gone onto massive stardom in the The Fast and the Furious sequels. It is clear that the filmmakers have resurrected the xXx series in the hope of building it out as a mega-franchise along the same lines. Where Vin Diesel and Ice Cube were lone heroes in the first two films, they have now been joined by a team of trained experts/fighters.
The thing that gets me about the film is the insistence on a non-conformist attitude – Vin Diesel has a scene where he ridicules the trained marines for their not having done various improbable extreme sports stunt and then pulls the ripcord to eject the entire group of them out the plane. To be honest, I think if I were going into combat I'd rather an elite team of highly trained soldiers with me than a ragtag bunch of nonconformists, which include a getaway driver (Rory McCann) who seems more interested in posting online selfie clips of the number of crashes he has had, and Kris Wu whose only real skill seems to be that he is a rad dancefloor dj. If one were going into a life-risking situation, I would question the necessity, let alone sanity, of the need to take a dj with you. I mean, do black ops units sit about as they are getting ready to head into action and think: "Guns, grenades, body armour, check. All we're missing now is someone to spin the discs."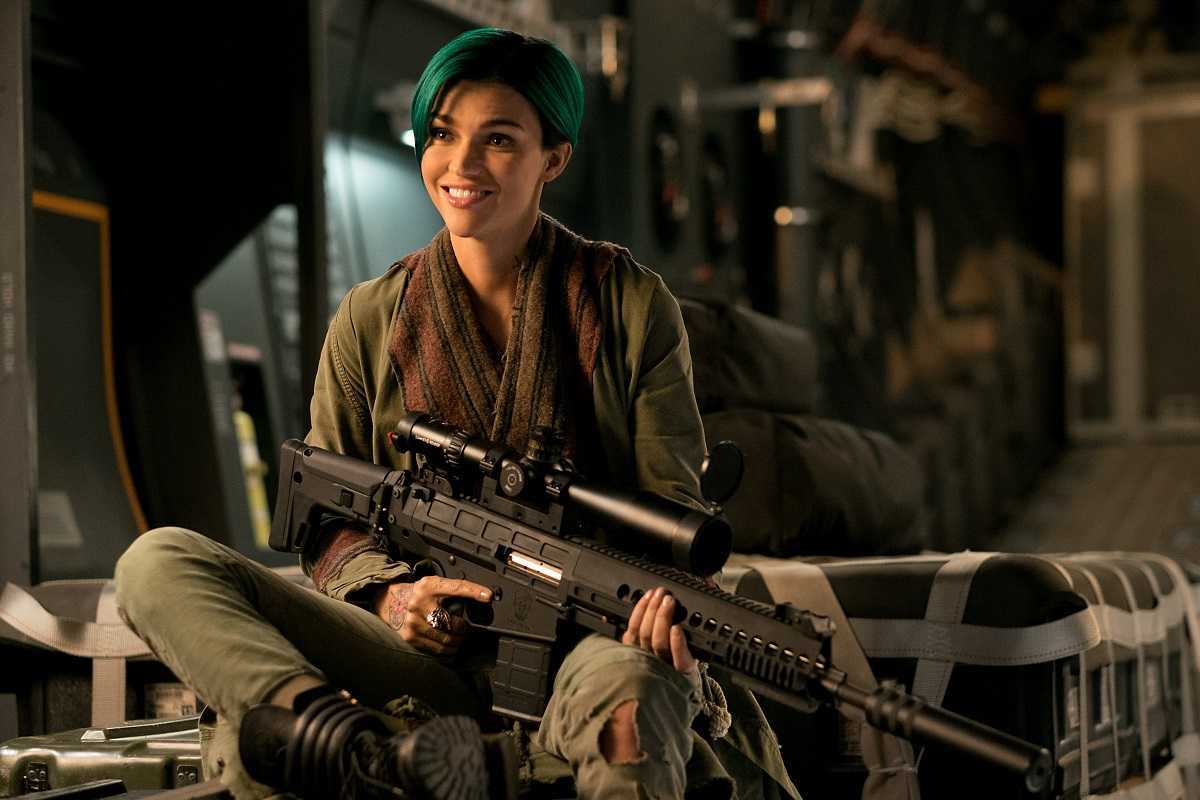 Amid the new team, the film has some undeniable successes. Donnie Yen has been second-billed because of the name value he holds at the all-important Chinese box-office. He is allowed to do his own thing in some adept and fast-paced martial arts sequences. Tony Jaa, the breakout That sensation in Ong Bak films, is imported although doesn't get to show off his highly impressive martial skills as much as one would have liked. The one who causes the show to sizzle is Ruby Rose who plays with sarcastic attitude to spare as a sharpshooter. The team certainly come together in a way that you could easily see them working as another Fast and the Furious-like ensemble. The only weak name in the group is Deepika Padukone who neither projects lethal and sultry as the role was clearly written and only seems to be making a half-hearted effort.
At least the sequel seems to take its own sense of mythopoeia on board and plays it for all it can. Samuel L. Jackson has an entertaining prologue where you get the impression that he has ad libbed most of his lines to highly entertaining effect. He also gets to appear again at the end, having faked his death and now with one lens of his glasses blacked out, along with several jokes aimed at Jackson's appearances as Nick Fury in The Avengers films. Similarly, the film also sees fit to wind Ice Cube back into the series playing the Darius Stone character he did in State of the Union.
D.J. Caruso emerged as a tv director in the 1990s and made his film debut with The Salton Sea (2002), an excellent thriller where he demonstrated a sense of style that showed immense promise, even though the film never fully gained its due. Subsequently, Caruso went on to make the tediously formulaic likes of the serial killer thriller Taking Lives (2004), the gambling film Two for the Money (2005), the suburban paranoia thriller Disturbia (2007), the surveillance/amok A.I. film Eagle Eye (2008), alien teenager film I Am Number Four (2011), the haunted house film The Disappointments Room (2016) and the imprisonment thriller Shut In (2022).
---
---