---
Crew
Director – James Mangold, Screenplay – Mark Bomback & Scott Frank, Producers – Lauren Shuler Donner, Hugh Jackman & Hutch Parker, Photography (3D) – Ross Emery, Music – Marco Beltrami, Visual Effects Supervisor – Philip Brennan, Visual Effects – Iloura (Supervisor – Glenn Melenhorst), Method Studios, Rising Sun Pictures (Supervisor – Tim Crosbie), Shade & Weta Digital, Ltd (Supervisor – Martin Hill), Special Effects Supervisor – Brian Cox, Makeup Effects – Paul Kolbe & Nick Nicolaou, Production Design – Francois Audouy. Production Company – Twentieth Century Fox/Marvel Entertainment/Donners Company/John Palermo/TSG Entertainment/Ingenious Media/Big Screen Productions.
Cast
Hugh Jackman (Logan/Wolverine), Tao Okamoto (Mariko Yashida), Rila Fukashima (Yukio), Hiroyuki Sanada (Shingen Yashida), Svetlana Khodchenkova (Viper), Brian Tee (Noburo Mori), Famke Janssen (Dr Jean Grey), Will Yun Lee (Kenuichio Harada), Haruhiko Yamanouchi (Ichiro Yashida), Ken Yamamura (Young Yashida), Ian McKellen (Erk Lenssher/Magneto), Patrick Stewart (Professor Charles Xavier)
---
Plot
Logan aka Wolverine now lives in the Canadian wilderness. Yukio, an expert swordswoman with precognitive abilities, comes searching for Logan and asks him to accompany her to Tokyo to visit his old friend Yashida who is now dying. While he was a prisoner of war in Nagasaki during World War II, Logan sheltered Yashida just as the atomic bomb obliterated the city. Arriving in Japan, Logan declines an offer from Yashida to take away his immortality and Yashida dies the next day. At the funeral, Logan becomes involved as Yakuza attempt to abduct Yashida's granddaughter and heir Mariko. Fleeing with Mariko, Logan attempts to penetrate the skulduggery that is occurring in the fight for control of the Yashida corporation. Meanwhile, he has become afflicted by something that is causing him to stop healing and become mortal.
---
The Wolverine was the sixth film based on Marvel's X-Men comic-book. It was Bryan Singer's original X-Men (2000), which, although it was not the one that started it all, was the film that kicked the modern Marvel Comics box-office boom into high gear. Singer followed with X2 (2003) and Brett Ratner took over for the desultory X-Men: The Last Stand (2006). It then became increasingly apparent that the series has outgrown its stars who either wanted out or whose salary demands had grown too large for them to become ensemble players any longer and The Last Stand took the radical step of disrupting comic-book continuity by killing off major players.
The next entry X-Men Origins: Wolverine (2009) went the step of focusing on and telling the backstory of the series' most popular character, Hugh Jackman's Wolverine, while the subsequent entry X: First Class (2011) sidestepped these problems altogether by offering a retro origin story that recast the characters with younger faces. The subsequent entry X-Men: Days of Future Past (2014) brought back the classic cast and merged these with the younger faces in a time travel plot and was followed by further young faces adventures with X-Men: Apocalypse (2016), X-Men: Dark Phoenix (2019) and The New Mutants (2020). Deadpool (2016) was a further individual character spinoff that sits within the X-Men universe continuity, as well as the tv series Legion (2017-9) and The Gifted (2017-9).
The Wolverine was originally announced as a direct sequel to X-Men Origins: Wolverine. It had the fascinating possibility of at one point being directed by Darren Aronofsky of Pi (1998), The Fountain (2006), The Wrestler (2008) and Black Swan (2010) fame. The one to eventually take the chair was James Mangold, a competently middle-of-the-road mainstream director who has previously made the likes of Cop Land (1997), Girl, Interrupted (1999), the time travel romantic comedy Kate & Leopold (2001) that had starred Hugh Jackman, the reality-bending psycho-thriller Identity (2003), Walk the Line (2005), 3:10 to Yuma (2007), Knight and Day (2010), Ford v Ferrari (2019) and Indiana Jones and the Dial of Destiny (2023), as well as producing the animals attack tv series Zoo (2015-7). At Hugh Jackman's apparent instigation, the film is based on Wolverine (1982), a limited series story by Chris Claremont that has become a fan favourite. (Even then, the film trims the story down – in the original, Yashida heads a Yakuza clan and the story ends with Mariko becoming Wolverine's fiancee).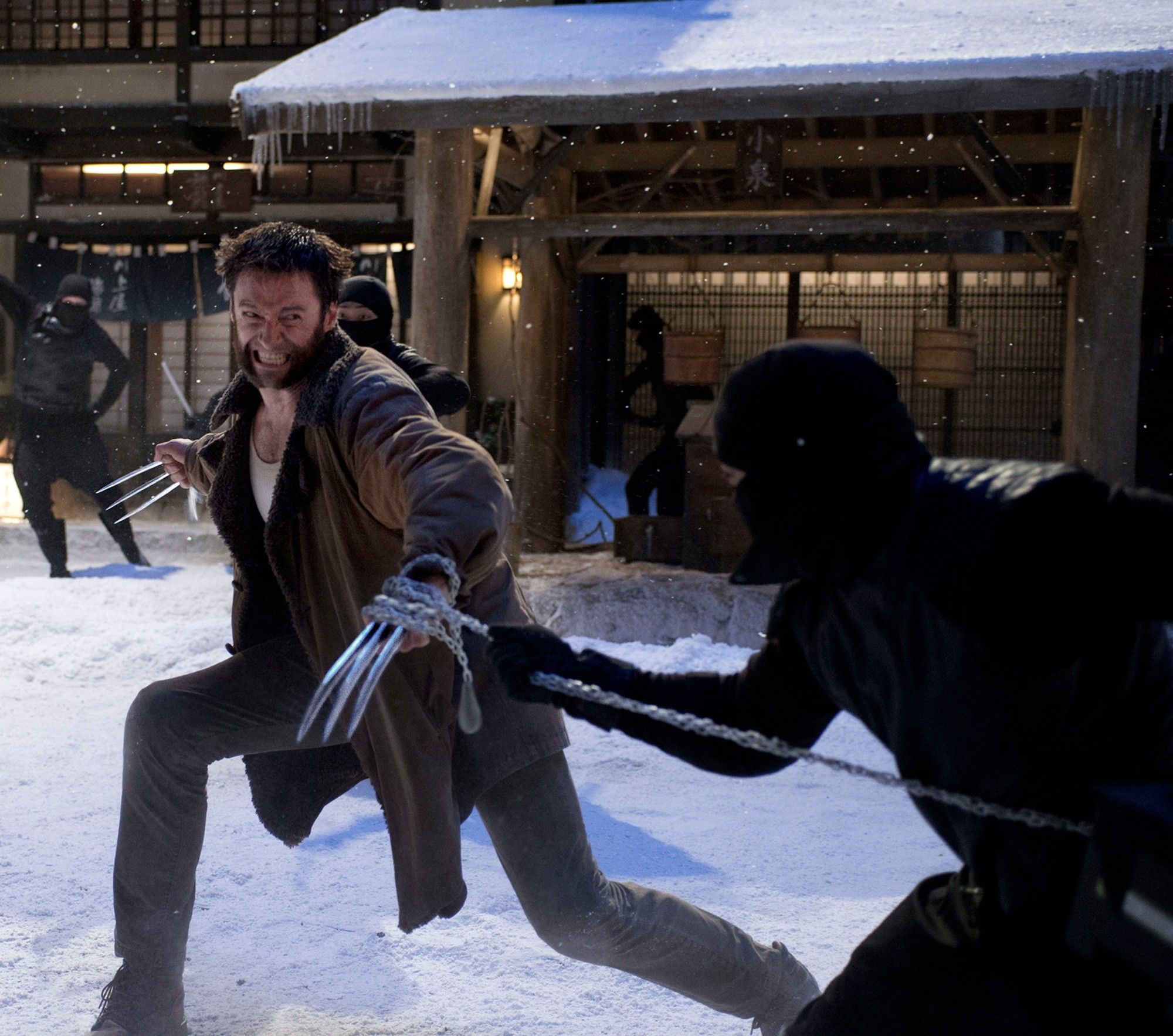 The problem with The Wolverine is that it has sought to make a break away from almost all of the things that the other X-Men films (and Marvel Comics adaptation) did. It is certainly different but it doesn't feel like an X-Men film. There is not a constant line-up of new mutants being introduced – all we get is the introduction of the villain Viper (who is usually an enemy of S.H.I.E.L.D. but here has been almost completely rewritten as akin to Batman's Poison Ivy). There is the Silver Samurai who is actually a mutant character in X-Men comic-books but here becomes just a power suit put on by one of the characters. There is the entirely new character of Yukio who has mutant abilities – but after a great opening, the film does little with her. (There is however a cool mid-credits Easter Egg that sets things up for X-Men: Days of Future Past and introduces the nemesis of the Trask Corporation and two very familiar characters).
The constant superheroic sequences of any other Marvel film have been stripped back to only two – a fairly cool one with Hugh Jackman fighting atop a speeding bullet train and the climactic battle with the adamantium samurai – but none of these set the film alight and you get the impression that superheroic action scenes are just not James Mangold's forte.
What we are left with feels like no more than a vaguely superheroic variant on a gaijin in a foreign culture thriller not dissimilar to Ridley Scott's Black Rain (1989) and especially the very similar The Hunted (1995) with Christopher Lambert fighting ninja conspiracies in Japan, or perhaps Nicolas Winding Refn's Only God Forgives (2013) or other variants on this that had Western cops trying to venture into Asian-American underworlds in films like The Year of the Dragon (1986) and Rising Sun (1993).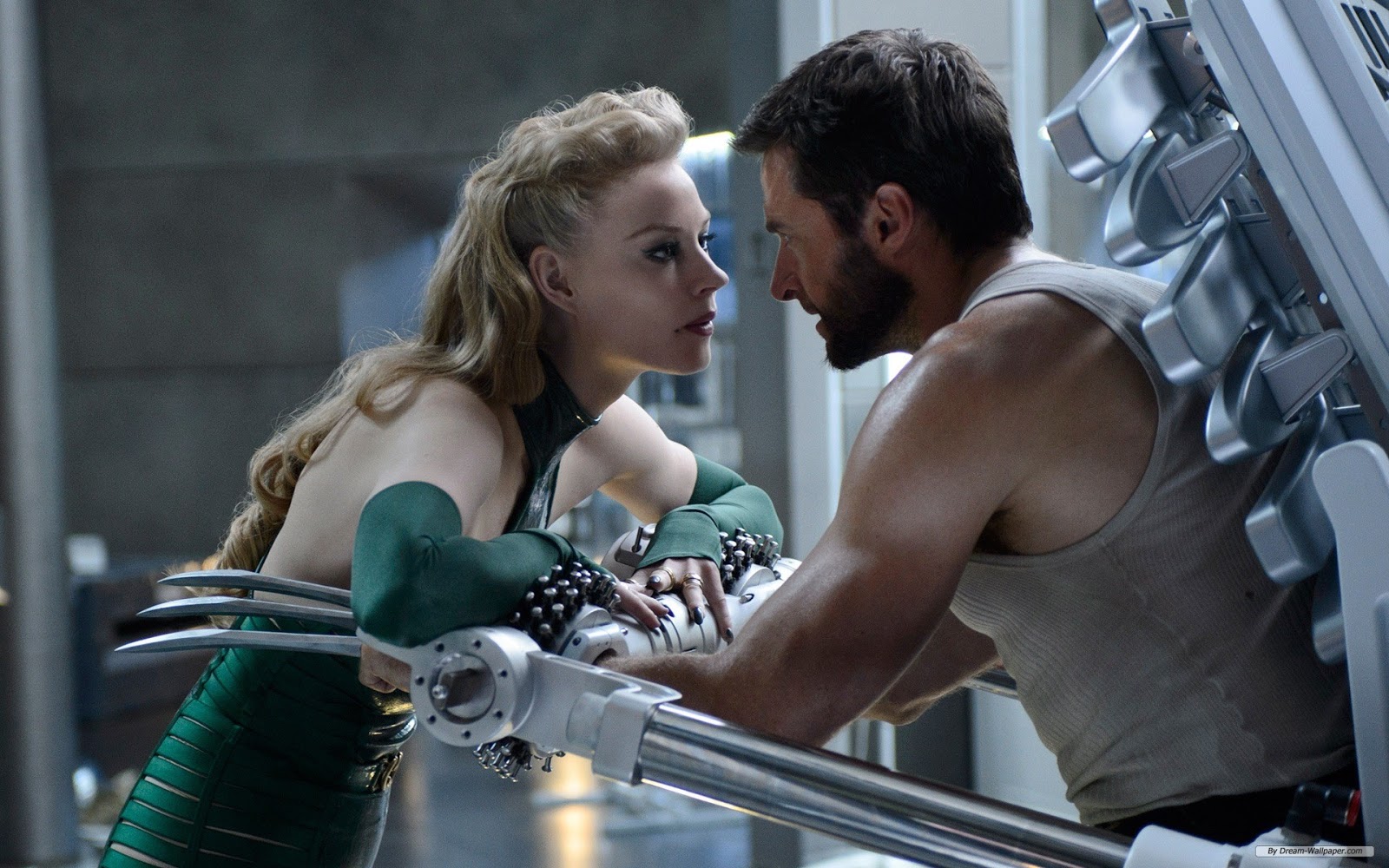 It would take very little to turn Hugh Jackman's Logan into a standard detective hero. Indeed, the film feels more like a film noir thriller than it does a Marvel Comics superhero film – it takes little imagination to think of Wolverine as a Humphrey Bogart-styled private detective protecting an heiress from diverse parties wanting to own her while setting out to expose a corporate conspiracy.
The other problem is that the film fails to ever give us any substantial or clearcut nemesis that Wolverine is fighting against up until the climactic scenes. He merely spends the film protecting the heroine and being propelled from incident to incident by the progression of a plot that never makes it entirely clear why things are happening. It is less a superhero film than a detective story that just happens to be cast with a superhero character. I wanted more from The Wolverine – I expected a soul of the superhero film. Hugh Jackman has bulked up and glowers his way through the part but never does much more than he has done before. All that we have ended up with a rather flat variant on Black Rain that seems to spend its time consciously avoiding almost any of the interesting things that make the rest of the X-Men films fun.
James Mangold and Hugh Jackman later returned to make further standalone Wolverine film with Logan (2017).
---
---