---
Crew
Teleplay/Created by Leslie Bohem, Producer – Richard Heus, Photography – Jonathan Freeman & Joel Ransom, Music – Laura Karpman, Visual Effects Supervisor/Alien Creature Design – James Lima, Special Effects Supervisor – Wayne Szybunka, Production Design – Chris Gorak. Production Company – DreamWorks SKG.
Beyond the Sky
Crew: Director – Tobe Hooper.
Cast: Joel Gretsch (Captain Owen Crawford), Eric Close (John), Steve Burton (Captain Russell Keys), Catherine Dent (Sally Clarke), Michael Moriarty (Colonel Thomas Campbell), Tina Holmes (Anne Campbell), Julie Benz (Kate Keys), Stacy Grant (Sue), Jason Gray-Stanford (Lieutenant Howard Bowen), John Hawkes (Lieutenant Marty Erickson), Rob LaBelle (Dr Goldin)
Jacob and Jesse
Crew: Director – Breck Eisner.
Cast: Joel Gretsch (Major Owen Crawford), Catherine Dent (Sally Clarke), Anton Yelchin (Jacob Clarke), Steve Burton (Russell Keys), Willie Garson (Dr Kreutz), Ryan Hurst (Tom Clarke), Chad Morgan (Becky Clarke), Julie Benz (Kate Walker), Tina Holmes (Anne Crawford), James Kirk (Jesse Keys), Ian Tracey (Bill Walker)
High Hopes
Crew: Director – Sergio Mimica-Gezzan.
Cast: Joel Gretsch (Colonel Owen Crawford), Anton Yelchin (Jacob Clarke), Steve Burton (Russell Keys), James Kirk (Jesse Keys), Tina Holmes (Anne Crawford), Jason Gray-Stanford (Captain Howard Bowen), Willie Garson (Dr Kreutz), Ryan Hurst (Tom Clarke), John Hawkes (Captain Marty Erickson), Chad Morgan (Becky Clarke), Brenda James (Dr Ellen Greenspan)
Acid Tests
Crew: Director – Bryan Spicer.
Cast: Ryan Earl Merriman (Sam Crawford), Joel Gretsch (Colonel Owen Crawford), Andy Powers (Eric Crawford), Desmond Harrington (Jesse Keys/Frank Pierce), Brent Strait (Sheriff Kerby), Julie Anne Emery (Amelia), Ken Pogue (Leo), Fred Koehler (Lester), Terry Chen (Dr Powell), Erin Karpluk (Sarah), John Hawkes (Captain Marty Erickson), Sarah-Jane Redmond (Louise Rankin), Jay Brazeau (Dr Schilling), Matthew Currie Holmes (Daryl)
Maintenance
Crew: Director – Felix Alcala.
Cast: Andy Powers (Eric Crawford), Chad Morgan (Becky Clarke), Desmond Harrington (Jesse Keys), Matt Frewer (Dr Chet Wakeman), Ryan Hurst (Tom Clarke), Julie Anne Emery (Amelia Keys), Matthew Walker (Dr Franklin Traub), Devin Douglas Drewitz (Charlie Keys), Catherine Dent (Sally Clarke), Emily Holmes (Julie Crawford)
God's Equation
Crew: Director – Jeremy Kagan.
Cast: Emily Bergl (Lisa Clarke), Dakota Fanning (Allie Clarke), Heather Donahue (Mary Crawford), Adam Kaufman (Charlie Keys), Matt Frewer (Dr Chet Wakeman), Andy Powers (Eric Crawford), Brian Markinson (Ray Morrison), Gabrielle Rose (Dr Harriet Penzler), Nathaniel DeVeaux (Dale Watson), Lynda Ko (Cynthia), Rondel Reynoldson (Dorothy), Janet Wright (Patricia), Ralph Alderman (Mike)
Dropping the Dishes
Crew: Director – Jeff Woolnough.
Cast: Dakota Fanning (Allie Clarke), Emily Bergl (Lisa Clarke), Heather Donahue (Mary Crawford), Matt Frewer (Dr Chet Wakeman), Adam Kaufman (Charlie Keys), James McDaniel (General Beers), Gabrielle Rose (Dr Harriet Penzler), Timothy Webber (Dewey Clayton), Michael Soltis (Lieutenant Pierce), Roger R. Cross (Captain Walker), Camille Sullivan (Nina Toth)
John
Crew: Director – John Fawcett.
Cast: Dakota Fanning (Allie Clarke), Emily Bergl (Lisa Clarke), Heather Donahue (Mary Crawford), Matt Frewer (Dr Chet Wakeman), Adam Kaufman (Charlie Keys), James McDaniel (General Beers), Michael Soltis (Lieutenant Pierce), Eric Close (John), Joel Gretsch (Major Owen Crawford), Roger R. Cross (Captain Walker), Maximillian Martini (Colonel Breck), Catherine Barroll (Mrs Pierce)
Taken
Crew: Director – Michael Katleman.
Cast: Dakota Fanning (Allie Clarke), Emily Bergl (Lisa Clarke), Heather Donahue (Mary Crawford), Matt Frewer (Dr Chet Wakeman), Adam Kaufman (Charlie Keys), James McDaniel (General Beers), Eric Close (John), Ryan Hurst (Tom Clarke), Michael Jeter (William Jeffries), Roger R. Cross (Captain Walker)
---
Plot
Beyond the Sky: Air Force Captain Russell Keys returns home to Bement, Illinois, in 1945 at the end of World War II. He is haunted by flashbacks of disturbing things he cannot remember that happened when his bomber was buzzed by UFOs. Two years later in Roswell, New Mexico, Army Intelligence Captain Owen Crawford is first at the scene of a reported flying saucer crash. His superior Colonel Thomas Campbell has evidence about the saucer and its four occupants covered up but Crawford is ruthlessly determined to find out more. They realize that a fifth alien occupant has escaped from the crash scene. As a search begins, lonely housewife Sally Clarke gives refuge to an injured mystery man who turns up on her farm.
Jacob and Jesse: December, 1958. Russell Keys lives as a hobo, trying to avoid repeat alien abductions. During one such abduction, he becomes very afraid for his adolescent son Jesse. Set up at a secret location in Groom Lake, Nevada, Owen Crawford is determined to uncover the secrets of the captured UFO but his team of scientists are having no luck. An expatriate German scientist suggests that the UFO could be powered by the mind and so Crawford begins a search for psychics. Sally Clarke now has had a young son Jacob by the visitor John. Jacob grows up with mysterious powers. Owen then contrives to 'bump' into Sally at a UFO convention and befriends her with the intention of determining the extent of Jacob's abilities.
High Hopes:- 1962. With President Kennedy wanting to close his Groom Lake operation down, Owen Crawford is determined to find conclusive proof of the existence of an alien threat. Crawford's two subordinates track Jacob Clarke down in Montana and attempt to snatch him but come up against the true extent of Jacob's powers. Meanwhile, Russell and Jesse Keys go to the Air Force, seeking an answer to the abductions. When they are both found to have identical implants in their brains, Crawford seeks to ruthlessly exploit this.
Acid Tests:- Owen Crawford is humiliated and thrown out of the project when he calls a Presidential alert after the discovery of a crop circle but this is found to only be a peace sign carved in the cornfields. Crawford's teenage son Sam, now a journalist with a campus newspaper, becomes intrigued by the similarity between markings found at an Indian burial site in Alaska and the markings on the shard of alien metal from the Roswell crash site that his father possesses. In travelling to Alaska to investigate, he uncovers secrets the locals want to keep buried.
Maintenance:- Owen Crawford's son Eric succeeds his father as head of the Groom Lake project. Sally Clarke's son Tom has become a noted UFO debunker but starts to believe after witnessing Jacob's powers for real. Eric befriends Sally's daughter Becky in the hopes of finding what changed Tom from a sceptic to a believer but instead the two are drawn into having an affair. Meanwhile, Jesse Keys seeks medical help for removing the implant in his head, but this draws the attention of the military.
Charlie and Lisa:- 1992-3. Now in their twenties, both Jesse Keys' son Charlie, a teacher, and Jacob Clarke's daughter Lisa, a rock drummer, have experienced multiple abductions. The two meet during one of these abductions. Afterwards, Lisa becomes pregnant and gives birth to a baby girl Allie. This is closely watched by Chet Wakeman, Eric Crawford's chief scientist, who believes the aliens are engaged in a breeding program.
God's Equation:- Charlie and Lisa meet up at an abductions support group in Seattle and discover that Charlie is Allie's father. At the same time, Chet Wakeman and Eric Crawford's daughter Mary have become greatly fascinated with Allie's mental potential and are making plans to snatch her. One of the attendees in the support group then snaps and pulls a gun, taking everybody hostage and demanding that the government broadcast the truth about the aliens to the world.
Dropping the Dishes:- With Allie having willingly surrendered into the hands of Mary Crawford, Chet Wakeman puts a specially designed helmet on her that blocks the alien signals. The project is then taken over by General Beers who whisks Allie to a secret location in North Dakota. After the helmet is removed, a UFO arrives but Beers has his soldiers ready to shoot it down. Charlie and Lisa make all effort to find Allie's whereabouts, tracking her via the psychic link that she and Lisa share, while Mary makes her own determined effort to get back into the project.
John:- The operation to enter the UFO ends in disaster with the soldiers reduced to uncontrollable fear and Allie snatched up by the departing saucer. Mary Crawford then realizes that everything that happened was a vast illusion projected by Allie's mind as cover for her, Lisa and Charlie to escape.
Taken:- Pursued by Mary Crawford, Chet Wakeman and the military, Charlie and Lisa flee with Allie and the alien John. John shows Allie how to turn off the implants, meaning that neither the military nor the aliens are able to track them. Tom hides them at the Clarke home in Lubbock, Texas. However, Mary realizes where they are and comes after them, seeing that Allie, now isolated from contact with the aliens, is vulnerable.
---
It may be a coincidence, but Taken came out on the 25th anniversary of Steven Spielberg's Close Encounters of the Third Kind (1977). In Close Encounters and the subsequent E.T. – The Extra-Terrestrial (1982), Steven Spielberg turned the alien invader film of the 1950s on its head – rather than the universe having an open hostility towards Earth, its denizens were there to greet us with the equivalent of a big welcoming hug. There were a great many films that copied Spielberg, offering up cute aliens from the stars, however a decade after Close Encounters and E.T., the alien contact genre turned hostile once again with the massive popularity of tv's The X Files (1993-2002, 2016-8). The X Files saw the universe as a dark and paranoid place where nothing familiar could be trusted, a view that was emulated through a good many copies. When Spielberg returned to alien visitors once again with War of the Worlds (2005), he could not be further from the notion of cute, benign aliens that we had in Close Encounters and E.T.. The criticism made of Close Encounters and E.T. was that they were sentimental alien contact films, greeting the rest of the universe as the provider of cosmic warm fuzzies. Taken, which was billed as "Steven Spielberg Presents Taken" even though Spielberg's credit is only as Executive Producer, takes the opportunity to revisit the genre of Warm Fuzzy Alien Contact. Notedly, Taken is a Warm Fuzzy Alien Contact story that has been made post-The X Files – alien abductions, impregnations, implants and medical experiments are a crucial element of the story, while the series also draws heavily upon the myth of Roswell that is the indisputable starting point for most post-X Files UFO stories.
Taken was a tv mini-series. (Although, coming in at 10 two-hour parts, rather than the usual 2-3 two-hour parts of most mini-series, it should probably more accurately be referred to as a maxi-series). Taken was the brainchild of screenwriter Leslie Bohem, who had previously written films like Nowhere to Run (1993), Daylight (1996) and Dante's Peak (1997) and performed early script work on a couple of horror films – The Horror Show (1989) and A Nightmare on Elm Street: The Dream Child (1989), as well as the subsequent alien invasion film The Darkest Hour (2011). Leslie Bohem has construed Taken as an epic-sized story that takes place over three generations, stretching between World War II and the present day and depicting the various ways that alien contact and abductions affects three families.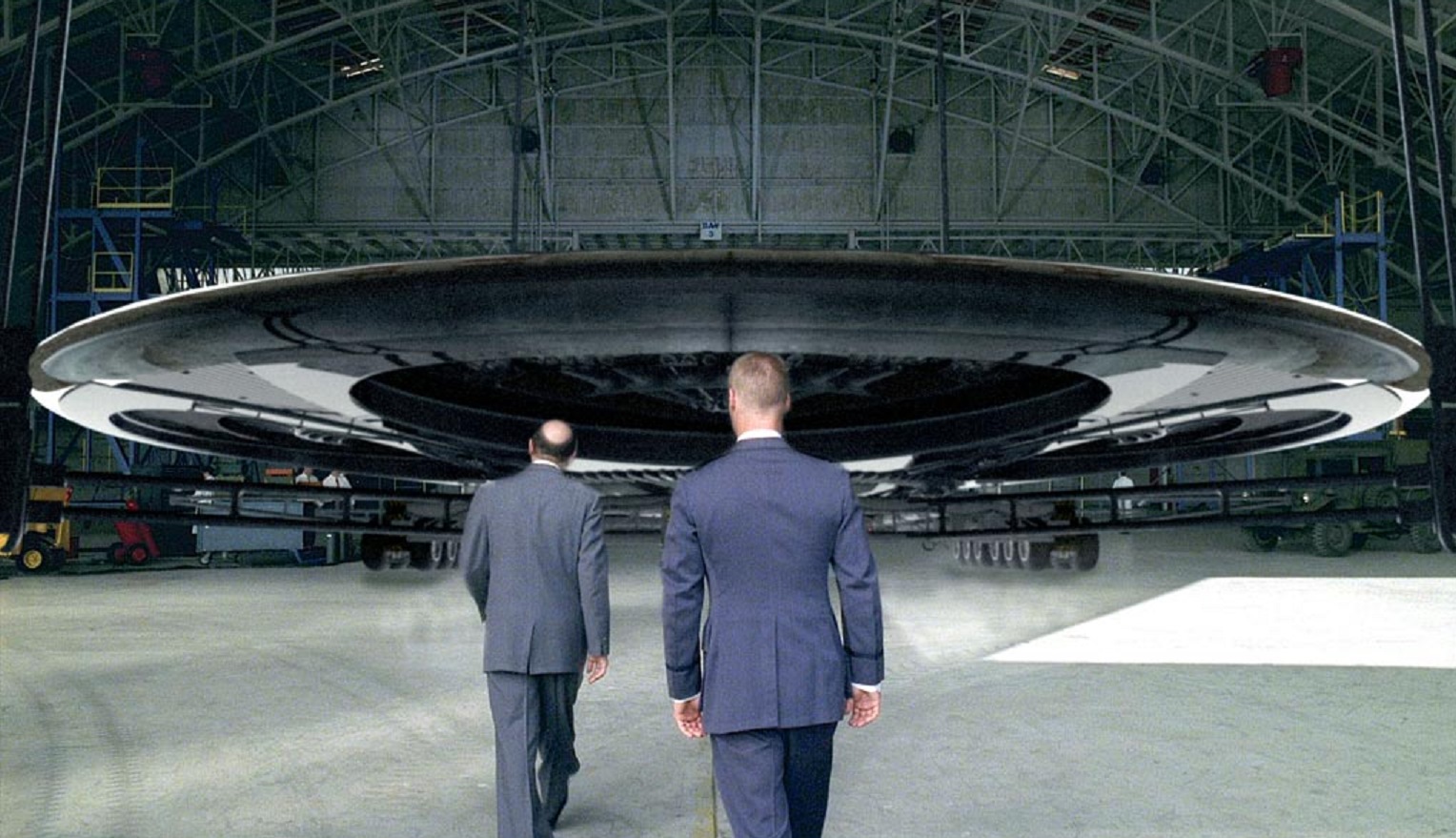 At such length, the series takes time to gather its strength. In fact, after the first few parts, I was prepared to dismiss Taken as bland. The opening episode Beyond the Sky from genre director Tobe Hooper, who made The Texas Chain Saw Massacre (1974), Lifeforce (1985), as well as Poltergeist (1982) for Steven Spielberg, is eminently forgettable. Tobe Hooper fails to convey anything other than a blandly feelgood atmosphere that seems nothing more than a routine shuffling of UFO conspiracy and abduction cliches. The two aspects that stand out in Beyond the Sky are Joel Gretsch's wonderfully cold and ruthless performance, which would grow with the subsequent three episodes, and Eric Close's serenely wise and otherworldly performance as the alien John.
It is the opening of the subsequent episode Jacob and Jessie that makes one sit up and pay attention. The episode starts with a bewildering teaser where a young boy is put to bed with a bedtime story and then suddenly the squirrel from the story comes to life and takes his hand to lead him to its treehut outside, where the exterior promptly starts to glow with lights revealing it is a UFO and takes off. The sequence has a totally otherworldly eeriness that finally kick-starts Taken in a big way. Jacob and Jessie is directed by Breck Eisner, who would go onto make the adventure film Sahara (2005) and the remake of The Crazies (2010). The parts of the episode investigating the gleaming metal UFO build an eerie mystery, which Breck Eisner effectively contrasts with the ruthlessness of the investigating team. These scenes are stolen by Willie Garson, the nerdishly balding, bespectacled actor who has appeared in a good deal of tv, probably best known as the gay friend in Sex and the City (1998-2004), who gives a wonderfully chill performance as an ex-Nazi scientist. The best parts of the episode though are the interplay between Joel Gretsch and young Anton Yelchin, who gives a performance of phenomenal adult wisdom.
After the promise shown by Jacob and Jessie, the next episode, High Hopes, directed by Steven Spielberg's assistant director Sergio Mimica-Gezzan, falls back to the routine. Were it not for Breck Eisner's episode, Taken could be dismissed as mediocre by this point. Certainly, Joel Gretsch's performance starts becoming even more ruthless. Jacob and Jessie also begins the series' habit of showing the passage of time by reference to cliche images – the Civil Rights movement, Duck and Cover films, the U2 incident, references to Bob Dylan music, The Cuban Missile Crisis, Apollo 13, the Iran Hostage Crisis. At least, High Hopes does get in a mention of Barney and Betty Hill, the real-life husband and wife who were the first people to report memories of an alien abduction that had been uncovered by hypnotic regression. [Their story is told in the tv movie The UFO Incident (1975)].
The fourth episode Acid Tests is also an oddity in that it feel like it doesn't belong to the series. The story seems to take place as a pendant to the main family saga and mostly focuses around characters that never appear again. Director Bryan Spicer, best known for Power Rangers: The Movie (1995), builds the atmosphere well – certainly, far more spookily than any of the other episodes. Although this tends to make the tone of the episode more like a horror film or an X Files episode, another reason why Acid Tests stands out from the rest of the series. There is a fine opening teaser where Joel Gretsch alights on a Crop Circle in the cornfields as evidence of an invasion, only to be humiliated when a view from the air shows that it is only a peace sign.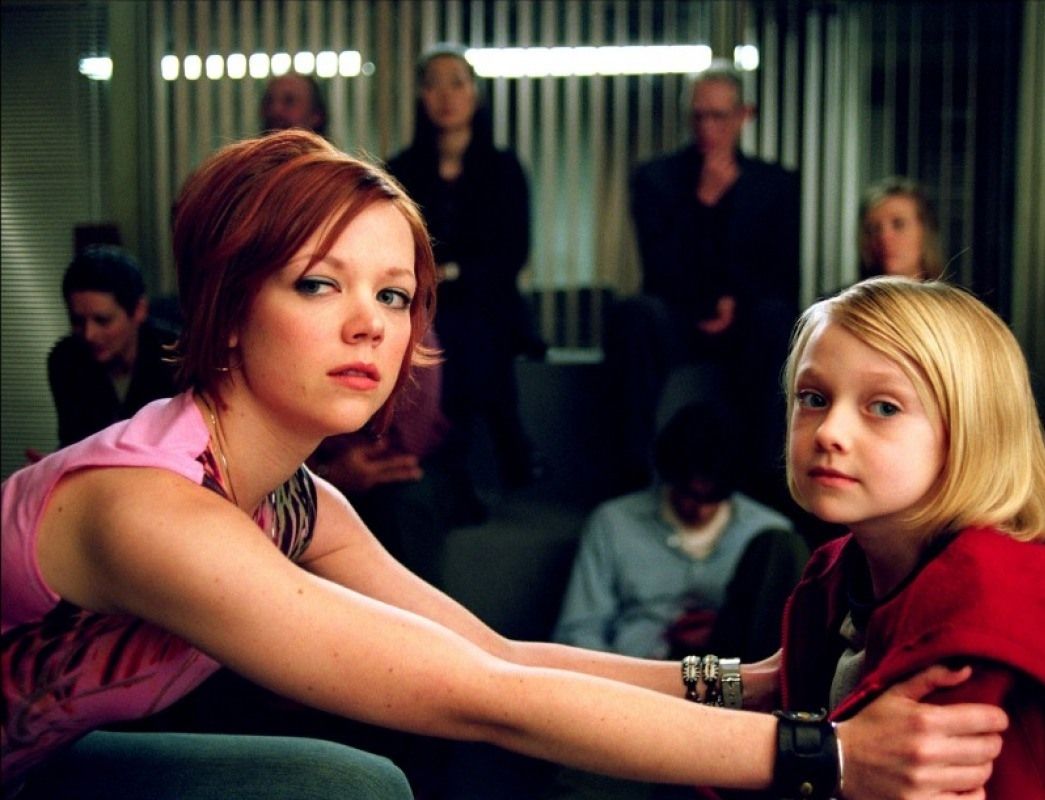 The next episode Maintenance is another nothing much, filler episode. The scenes with the angel appearing to the dying Catherine Dent hit a dreadful banality, something that the series up to this point had so far avoided. The episode does perk up slightly at the very weird ending where we get two versions of Desmond Harrington facing each other off at gunpoint. Disappointingly, Chad E. Donella as the adult Jacob Clarke delivers nothing of the amazing things that Anton Yelchin did in his performance as the young Jacob. The episode does introduce Andy Powers as Joel Gretsch's son who manages to give a good ruthless performance, which is made all the more deceptive by Powers' baby-faced looks.
The subsequent episode Charlie and Lisa also feels like filler material. It does introduce Emily Bergl, probably best known on this site for The Rage: Carrie 2 (1999) and subsequently as a regular in tv's Men in Trees (2006-8), who makes an impressive move from teenage actress to a strong and intelligent adult performer. Alas, Andy Powers does not convincingly make the stretch to playing someone in their forties. On the other hand, it should be said that Ryan Hurst does make the stretch believably as Tom Clarke.
It is only with the seventh episode God's Equation that Taken begins to get into its main story. Indeed, it could be quite possible to construct a condensed feature-length version of Taken that begins with this episode. Like Acid Tests, God's Equation also feels like a self-contained story, however Leslie Bohem's writing is at its best during the hostage scenes at the alien abduction encounter group. The ending of the episode with the revelation that the hostage taker's abduction was only half-forgotten and confused memories of child abuse is excellent writing. The tensions between the various parties are superbly written and Bohem gets to sharply deconstruct many elements of UFO mythology – even throw a few barbs in the direction of The X Files and Men in Black (1997). After the padded family saga, the series finally starts to go places. Again there is a certain banality to some of the scenes like the visions of the dead come to offer forgiveness where Leslie Bohem falls prey to the cliches of many UFO films in reaching for religious imagery to depict transcendent contact.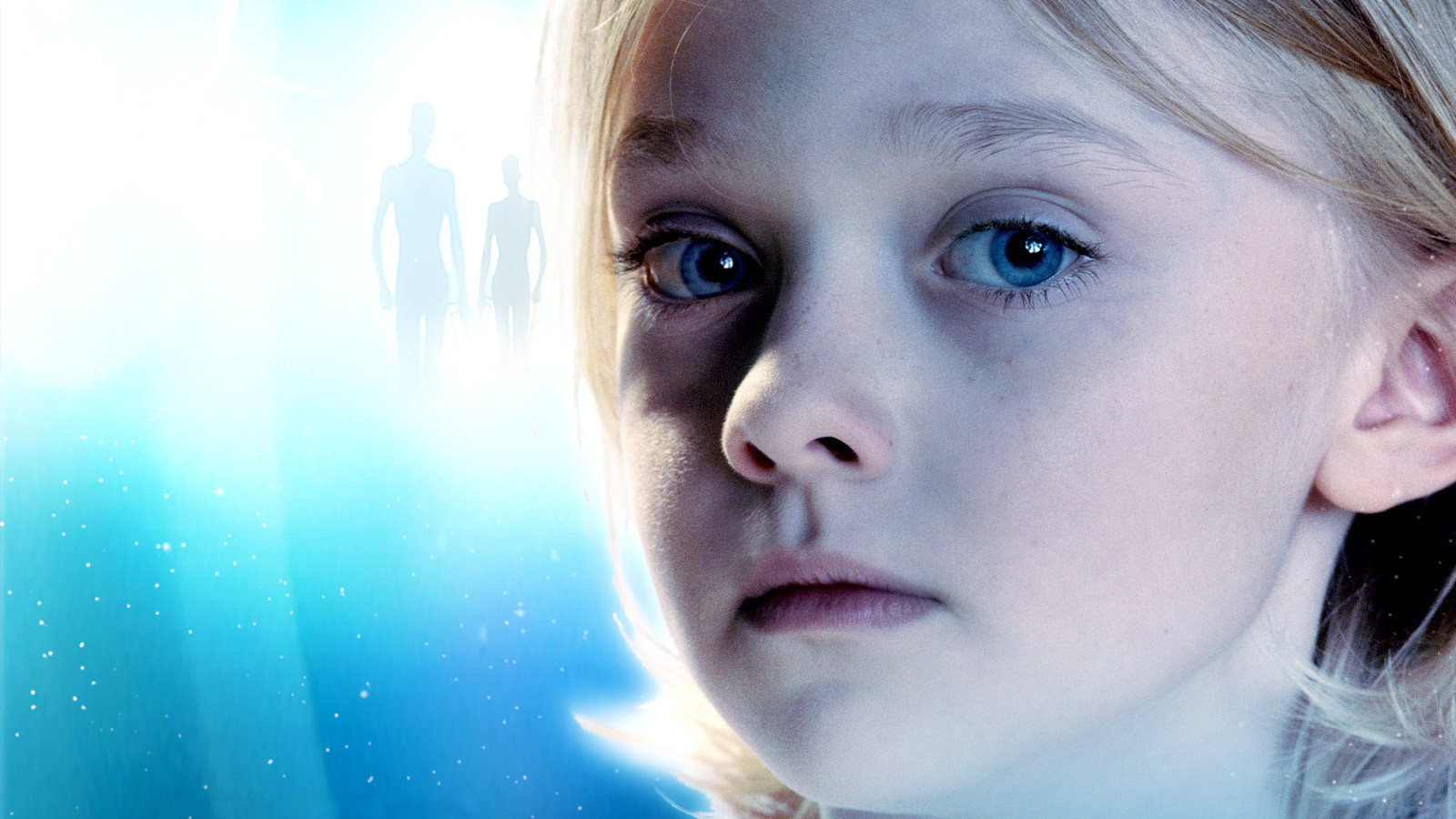 What makes God's Equation and all the subsequent episodes, which are fairly much one story, work so well is the performances. Surprisingly good is Heather Donahue, none other than the heroine of The Blair Witch Project (1999). Donahue puts all the jokes about her histrionic acting there to silence and gives an excellent performance that is filled with a wild crazy fire and tremulous nervous intensity. Paired up against her is Matt Frewer who lets all stops go and has a field day chewing the scenery through this and all the subsequent episodes. Also very good is James McDaniel who gives a real hardass performance as the military leader. However, the greatest find of the entire series is 8-year-old Dakota Fanning, who subsequently went onto child stardom, appearing in Steven Spielberg's War of the Worlds, among a number of other films. The calm otherworldly wisdom well beyond her years that Dakota manages to radiate is extraordinary. Indeed, Taken is one of the best cast mini-series that one has ever seen – from Dakota Fanning to Heather Donahue, Matt Frewer, James McDaniel, Joel Gretsch, Emily Bergl, Anton Yelchin, Andy Powers, Eric Close and Willie Garson. All give superb performances.
The series begins to fly with Dropping the Dishes, John and Taken. These episodes hold some genuinely weird images of soldiers entering the UFO, only to be greeted by one's mom who nonchalantly offers them cookies or of Dakota Fanning and the alien in its natural form sitting talking in the rear of the campervan or walking hand-in-hand into the woods. The John episode still seems padded somewhat – most of the two hours is taken up with the realization that everything that happened was an illusion, followed by a chase, something that would surely only fill about 10 minutes were Taken a feature film. Although, Leslie Bohem's revelation about the illusory nature of the UFO is again an excellent piece of writing.
Leslie Bohem wraps the mini-series up on an explanation that offers an interesting synthesis of Spielbergian feelgood alien contact themes and the darker side concerning alien abductions, implants etc that took over the genre after The X Files. He taps into the old theme of the divide between the mind and emotions, with humanity naturally (as is the case in all these films) identified with the emotional, while the aliens are seen as non-emotional, of pure energy, beyond morality and any concept that their actions have caused pain (a neat explanation for their frequently sinister side). It nicely brings the emotional harkening at the heart of Close Encounters and E.T. to a more adult emotional plane. Although, the eventual ending that the mini-series goes out on feels vaguely dissatisfying. The series builds up to a vast climactic confrontation between the forces of alien and the bluntly threatening forces of the military, it dangles the promise of a transcendent breakthrough in front of us, but rather than take it to another plane, Leslie Bohem cops out on the conflict by simply removing the alien element from the equation. Nothing is resolved in regard to the military that has been built as an overbearing threat right from the start of the series – one is merely left with the feelgood hope that they are now likely to be better behaved.
(Winner for Best Supporting Actress (Dakota Fanning), Nominee for Best Original Screenplay, Best Supporting Actor (Joel Gretsch) and Best Supporting Actress (Heather Donahue) at this site's Best of 2002 Awards).
---
---