---
UK. 1999.
Crew
Director – Nick Hurran, Screenplay – Nick Fisher, Based on the Novel by Chloe Rayban, Producer – Christopher Figg, Photography – Brian Tufano, Music – Rupert Gregson-Williams, Visual Effects Supervisor – John Richards, Digital Visual Effects – The Film Factory at VTR (Supervisor – Andrew Fowler), Production Design – Chris Edwards. Production Company – The Bridge/Noel Gay Motion Picture Co.
Cast
Rupert Penry-Jones (Jake), Laura Fraser (Justine Parker), Luke De Lacey (Chas Lovett), Kieran O'Brien (Alex), Marcelle Duprey (Fran), Natasha Bell (Isabelle 'Hoover' Clarkson), Steve John Shepherd (Jason), Laura Macaulay (Monica), Roger Frost (Frank), Ruth Sheen (Jackie)
---
Plot
17 year-old Justine Parker is trying to decide who to lose her virginity with. She accompanies nerdish Chas Lovett to a Virtual Reality exhibition. She is trying out a program that allows her to virtually design her perfect mate when a power surge blows the system up. This causes Justine's dream guy to emerge physically but having her memories. Calling himself Jake, he stays with Chas and tries to come to terms with life in a male body. He now finds himself the subject of much female attention, including Justine who falls for him in a big way unaware of who he is.
---
Despite the title, Virtual Sexuality is not a work of porn or erotica – which must no doubt have disappointed some people who were drawn by the title expecting otherwise. Instead, it is a variant on the British teen romance film. It comes out as a British version of Weird Science (1985), albeit with a sex change where the person that emerges from the computer is an idealised guy rather than Kelly LeBrock.
The Virtual Reality aspect is minimal – it is only wound in as a buzzword that was very topical and new when the film was made. It serves as no more than a handwave explain-all for what is happening. British teen comedies – Gregory's Girl (1980), Getting It Right (1986), The Rachel Papers (1989), Cashback (2006) – while rarer are usually far less cliched then American counterparts and seem chirpier in tone and founded in a greater social realism.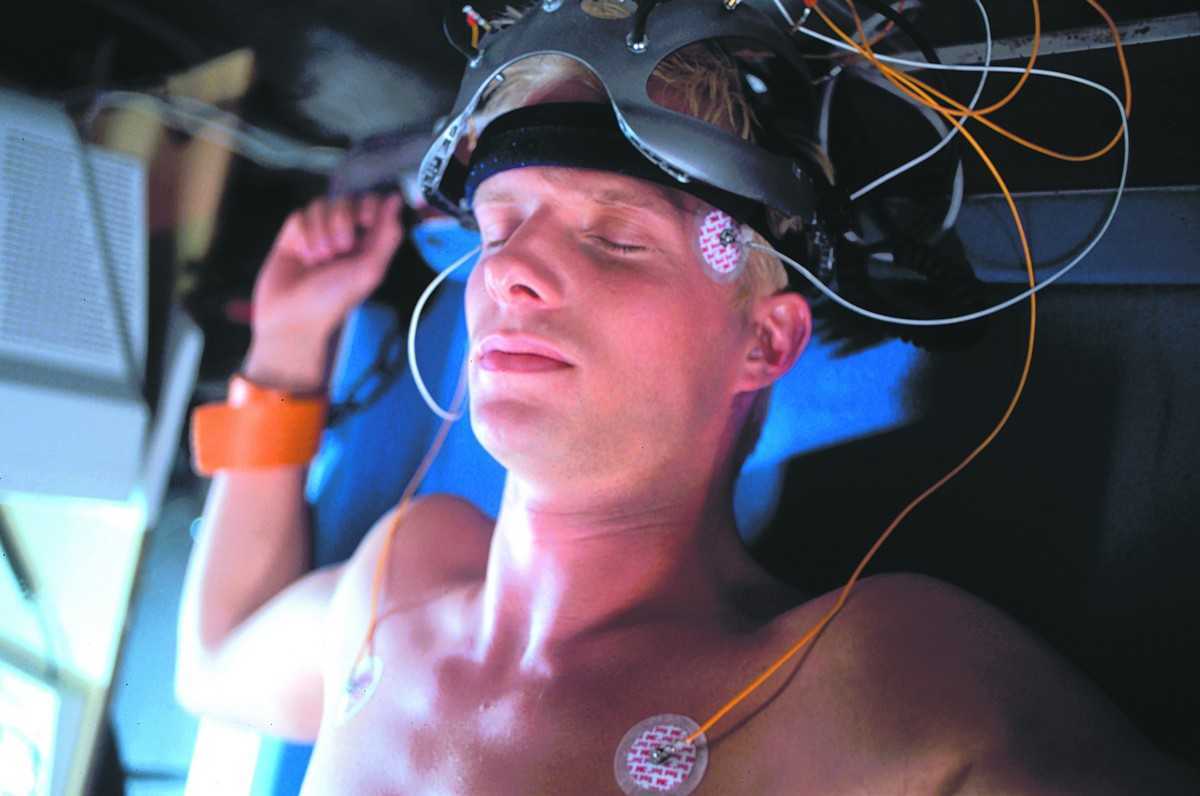 Virtual Sexuality has an appealingly bubbly frothiness – the character introductions with title cards are especially cute. When the film was censored for US release, the distributor was able to plaster big red Xs over the naked male penises during a shower scene without the effect seeming the slightest out of place. Unfortunately, the chirpiness of tone fails to overcome a banal approach and a script that quickly follows cliched arcs. Everything turns out on a predictably upbeat note where the girl finally does it with the right guy and so on.
Director Nick Hurran's other works have all remained in the light romance area. He returned to genre material with the similar It's a Boy Girl Thing (2006) in which a teen guy and a girl swap bodies, several episodes of Doctor Who (2005– ), the tv mini-series remake of The Prisoner (2009) and the dreadful tv mini-series adaptation of Arthur C. Clarke's Childhood's End (2015).
---
Trailer here
---