---
Crew
Director – Darren Lynn Bousman, Screenplay – Terrance Zdunich, Producers – Sean E. Demott, Photography – Joseph White, Music/Lyrics – Saar Hendelman & Terrance Zdunich, Visual Effects Supervisor – Jake Akuna, Makeup Effects – Vincent Guastini, Production Design – Derrick Hinman. Production Company – Blah Shan Productions/Empire Film & Entertainment Group/Execution Style Entertainment.
Cast
Sean Patrick Flanery (John), Briana Evigan (Ms Merrywood), Jessica Lowndes (Tamara), Terrance Zdunich (Lucifer), Dayton Callie (Ticket Keeper), Ivan Moody (Hobo Clown), Marc Senter (The Scorpion), Emilie Autumn (Painted Doll), Bill Moseley (The Magician), Paul Sorvino (God), Alexa Vega (Wick), Mighty Mike Murga (The Fool), Ogre (The Twin), Tillman Norsworthy (Daniel)
---
Plot
Three people – John who is suicidal at the loss of his son, Ms Merrywood who is about to be apprehended by police and Tamara who is attacked by an assailant in her car – wake up to find themselves at a carnival in Hell. As orchestrated by Lucifer, the carnival's performers come together to deliver their various acts, songs and dances, all in ways that offer cruel fates to the three people.
---
Darren Lynn Bousman is the director most associated with the Saw franchise. He made the first three sequels Saw II (2005), Saw III (2006) and Saw IV (2007), which oversaw the series' move to an emphasis on extreme and nasty Torture Porn. Subsequent to the Saw films, Bousman went on to direct the likes of Repo: The Genetic Opera (2008), Mother's Day (2010), 11-11-11 (2011), The Barrens (2012), Abattoir (2016), St Agatha (2018), Death of Me (2020) and Spiral: From the Book of Saw (2021), as well as the The Night Billy Raised Hell episode of Tales of Halloween (2015).
Terrance Zdunich is a musician and comic-book artist. Darren Lynn Bousman and Terrance Zdunich previously collaborated on Repo! The Genetic Opera, a musical set in a future where the populace was obsessed with body modification. I hated it, least of all for Zdunich's terrible songs and Bousman's unexceptional staging of them.
Bousman and Zdunich went on to make The Devil's Carnival, the first in what they see as a series of ongoing films. They subsequently expanded on this with the feature-length Alleluia! The Devil's Carnival (2016), featuring another groups of souls brought to Hell and featuring return performances from many of the actors featured here. Bousman and Zdunich claimedly see the various stories they tell as modernised versions of Aesop's Fables.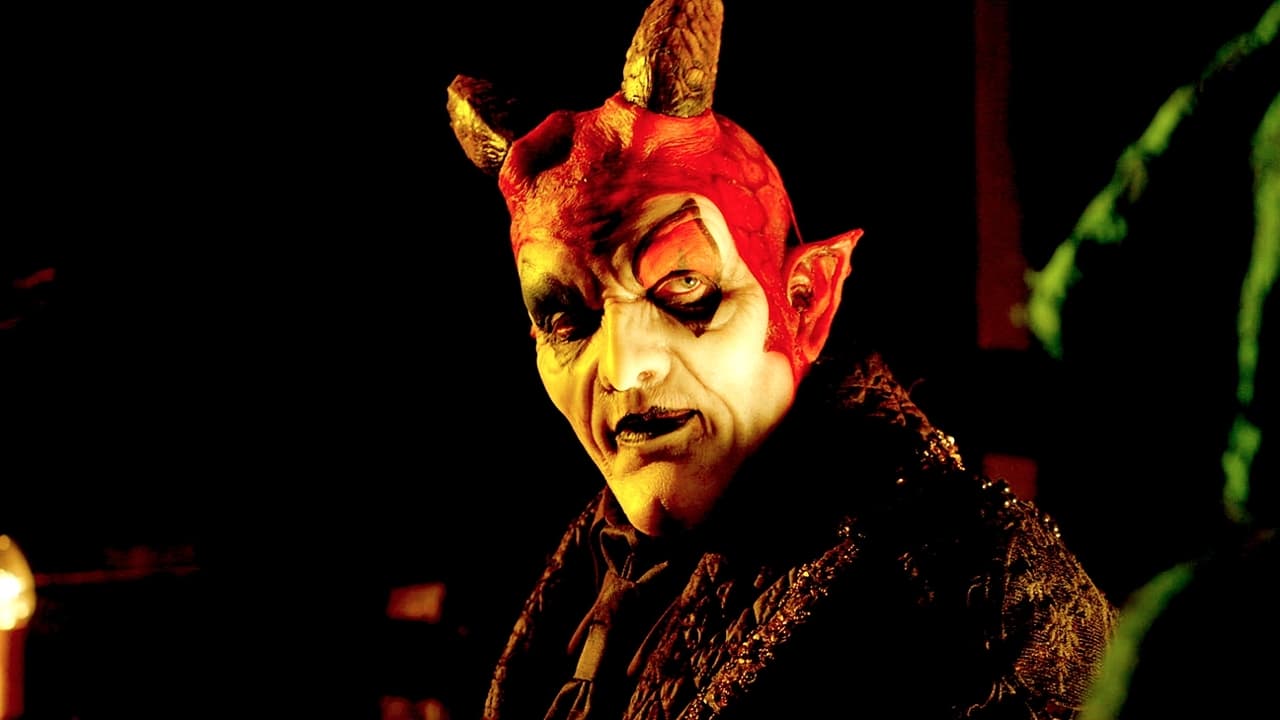 The film comes in a decidedly uncommercial 53 minutes – for most releasing companies who prefer to deal with something more than 60 minutes long, it must have presented a marketing/releasing nightmare. I am not sure why Bousman simply didn't decide to film an extra twenty or so minutes – perhaps something to do with the budget available.
As it is, the film consists of little more than the three principal characters – Sean Patrick Flanery, Briana Evigan and Jessica Lowndes – wandering around the circus and encountering various acts. Sometimes these have a moral sting in the tale – Jessica Lowndes meets a characters called The Scorpion who leads her to a tent, pins her to a wheel and then throws knives, killing her – in effect enacting the Aesop fable The Scorpion and the Frog. Zdunich lords over everything playing The Devil.
Mostly the film seems put together around Terrance Zdunich's musical numbers. I have to say most of these are fairly terrible. There's the odd number that stands out – Gothic performance artist Emilie Autumn delivers a decent performance piece as a painted doll, as does Marc Senter during his knife act – and overall I liked these better than I did the staging and musical numbers in Repo! The Genetic Opera. There is no real plot to the exercise – usually a story like this has the various characters reach their ending and feature some cruel just desserts visited back on them because of their acts in life but it is hard to tell what the moral of the tale is meant to be here.
---
---