---
Crew
Director – Darren Lynn Bousman, Screenplay/Music/Lyrics – Darren Smith & Terrance Zdunich, Based on Their Play, Producers – Mark Burg, Daniel Jason Heffner, Oren Koules & Carl Mazzocone, Photography – Joseph White, Visual Effects Supervisor – Jon Campfens, Visual Effects – Switch VFX, Special Effects – The Effects Group (Supervisor – Tony Kenny), Prosthetics Supervisor – Francois Dagenais, Production Design – David Hackl, Comic-Book Illustrations – Terrance Zdunich. Production Company – Burg-Koules.
Cast
Alexa Vega (Shilo Wallace), Anthony Stewart Head (Nathan Wallace), Paul Sorvino (Rotti Largo), Sarah Brightman (Blind Mag), Paris Hilton (Amber Sweet), Bill Moseley (Luigi Largo), Terrance Zdunich (Graverobber), Ogre (Pavi Largo)
---
Plot
The year 2079. Following a series of mass organs failures that have killed millions, GeneCo has risen to become the most powerful corporation in the world. GeneCo offers people financing for organ transplants but has also lobbied Congress to legalise reclaiming the organs when people fall behind in the payments, using an army of Repo Men to conduct the job. GeneCo head Rotti Largo now learns that he has a terminal condition. He is unable to decide which of his three spoilt children to make heir to the corporation. Meanwhile, Nathan Wallace keeps his seventeen-year-old daughter Shilo locked up in the house because she has a rare medical condition that he is hoping to find a cure for. What Shilo does not know is that Nathan secretly operates as one of GeneCo's Repo Men, killing people to repossess their organs. Bored with her confinement, Shilo wanders out of the house and is lured by Rotti with the promise of a cure for her condition. This however opens up the contorted background of secrets and loves that Rotti and Nathan once shared.
---
I hate the films of Darren Lynn Bousman. Bousman first appeared as the director of Saw II (2005) and helmed the immediate sequels Saw III (2006) and Saw IV (2007). He was the one who placed the series focus on acts of extreme sadism and torture. Bousman has gone onto other films since, including Mother's Day (2010), 11-11-11 (2011), The Barrens (2012), The Devil's Carnival (2012), Alleluia! The Devil's Carnival (2016), Abattoir (2016), St Agatha (2018), Death of Me (2020) and Spiral: From the Book of Saw (2021), as well as the The Night Billy Raised Hell episode of Tales of Halloween (2015).
Repo: The Genetic Opera was the first film that Darren Lynn Bousman made after leaving the Saw franchise. It is based on a 2002 stage musical by former storyboard artist turned comic-book writer/illustrator Terrance Zdunich. Zdunich and collaborator Darren Smith first put the idea forward as a ten minute play called The Necromerchant's Debt (1999) based on the idea of futuristic organ repossession men. They later expanded this out as a full-length musical where Bousman, who at this point had still to make his debut as a film director, directed the first version that was staged in L.A. in 2002. Bousman, Terrance Zdunich and many of the cast from this film later went onto make The Devil's Carnival (2012).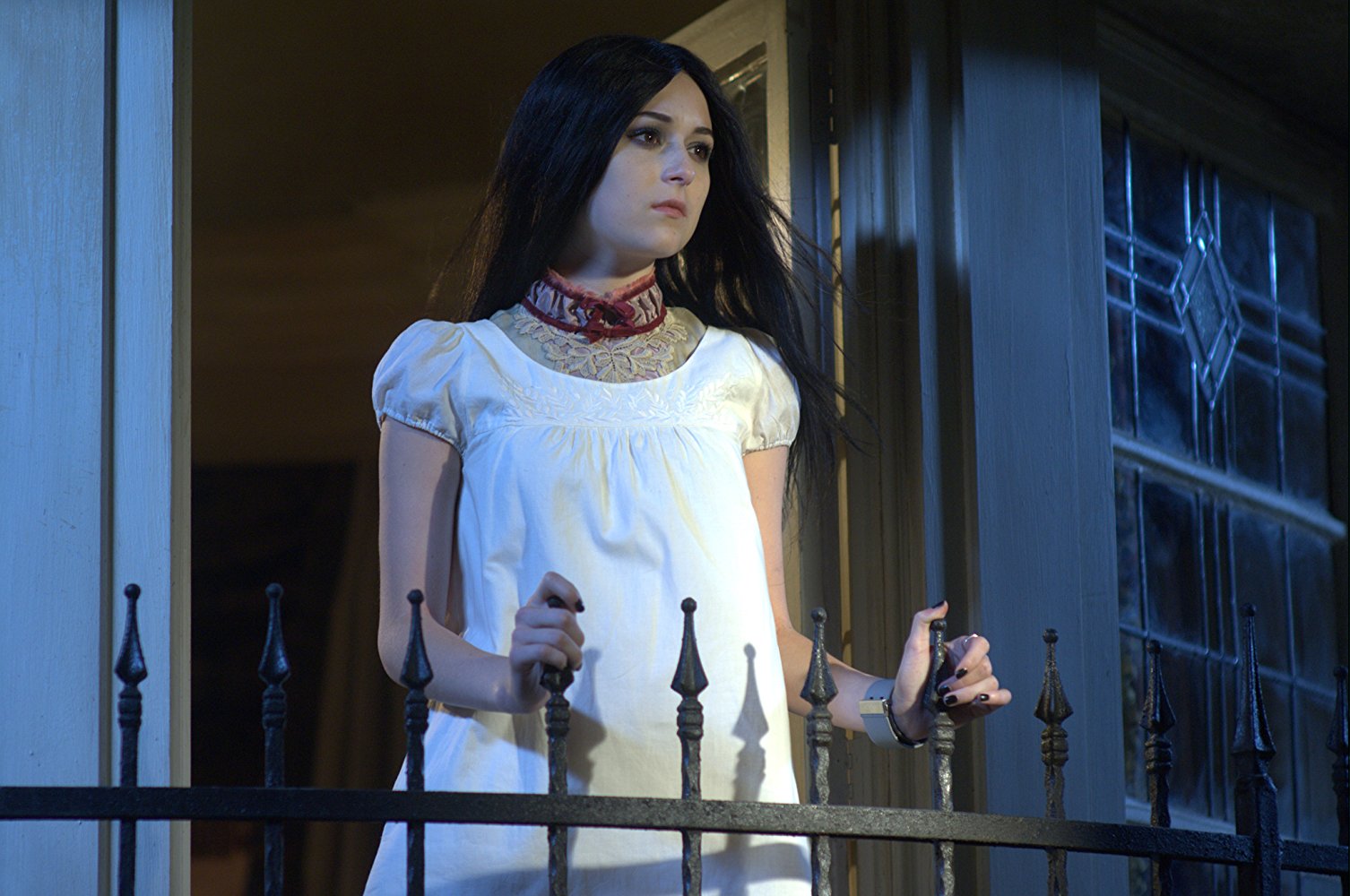 Repo: The Genetic Opera at least takes Darren Lynn Bousman away from gore and sadism. Alas, the genres of science-fiction and the musical promptly prove to be areas in which he shows remarkably little aptitude. You could say that Repo: The Genetic Opera feels like a musical made by people who are tone deaf. Though the film boasts the world record of 64 songs throughout, none of them are in any way memorable. You fail to come out of the film singing any of them in your head in the way that all successful musicals leave you doing. They simply feel like pieces of dialogue that have been crudely arranged around being spoken while someone is clumsily jabbing at an electric guitar. The only one who comes to the fore is Anthony Stewart Head who at least demonstrates a good singing voice.
Repo: The Genetic Opera is a film that desperately wants to convince you it is edgy and cool, to find the same sort of midnight cult fame that was enjoyed by The Rocky Horror Picture Show (1975), but falls short by a wide margin in its constant posturing for effect. It fails badly as a work of science-fiction. For one, the film has too low a budget to convince in any way. It simply looks like it is a Gothic knockoff of Blade Runner (1982) that is taking place on a single cramped warehouse stage.
Moreover, the film lacks any real plot. All that we have is a complicated interwoven backstory between the characters – a more accurate title might have been Repo: The Gothic Soap Opera. Everything interesting in the film seems to have happened in the past and you cease to care about the characters and their shuffling through the obvious stagebound sets.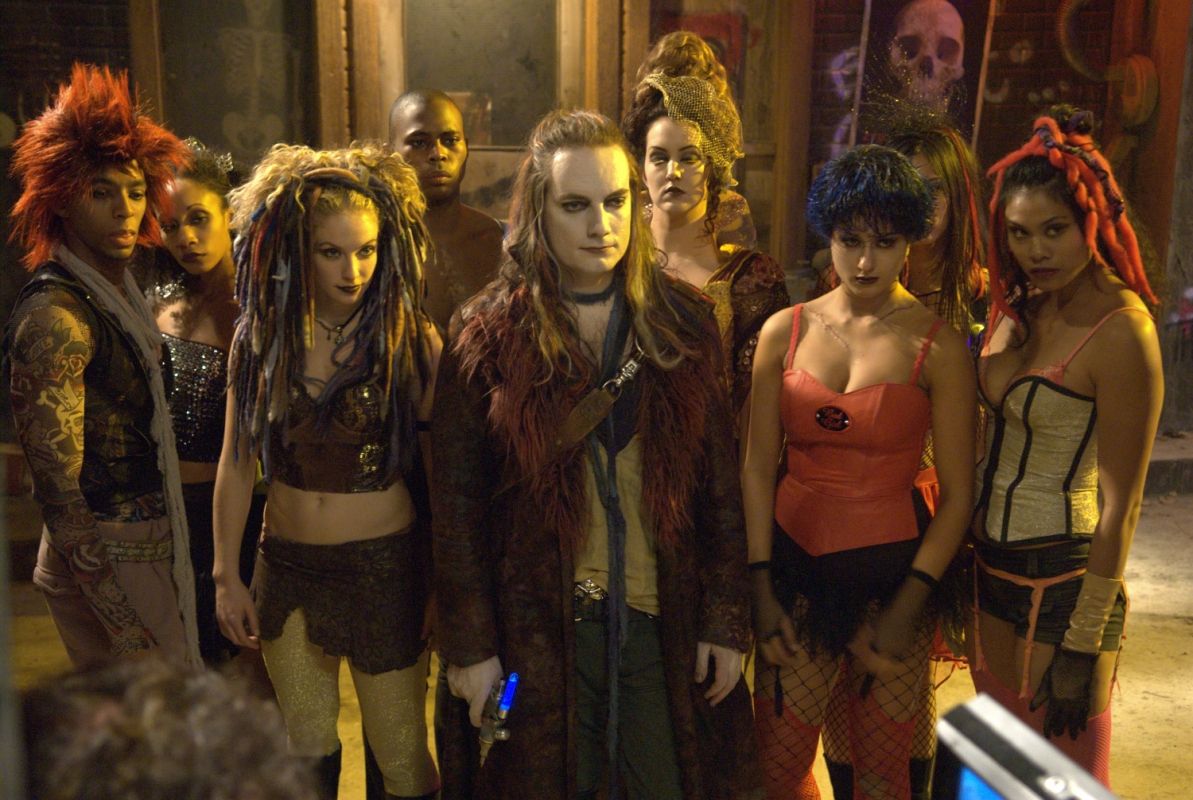 For all its idea of a future where organ repossessions are legal – an idea substantially borrowed by the similar but more serious Repo Men (2010), which is not a particularly good film but at least explores its future scenario in a more significant way – the film fails to do much to depict this as a credibly living and breathing society in the way that good conceptual science-fiction should.
Though Darren Lynn Bousman has brought together an impressive name cast, most of them seem to be up to very little. I admired the potential of Alexa Vega when she appeared as a twelve-year-old actress in Spy Kids (2001) but has since faded away into nothing roles. Here she is just another tween face of no distinction. The film has the stunt casting of Paris Hilton in the role of Paul Sorvino's surgery-addicted daughter where the best thing that can be said is that the film never finds much for her to do (although there is the appealing climactic scene where we get to see her face fall off).
---
---