---
Crew
Director – Alexander Hall, Screenplay – Edwin Blum & Don Hartman, Producer – Hartman, Photography – Rudolph Mate, Songs – Doris Fisher & Allan Roberts, Additional Music – George Duning & Heinz Roemheld, Music Supervisor – M.W. Stoloff, Art Direction – Stephen Goosson & Rudolf Sternad. Production Company – Columbia.
Cast
Rita Hayworth (Terpsichore), Larry Parks (Danny Miller), Roland Culver (Mr Jordan), James Gleason (Max Corkle), Edward Everett Horton (Heavenly Messenger No 4013)
---
Plot
Up in the heavens, the goddess Terpsichore is enraged to learn that young producer Danny Miller has created a Broadway musical 'Swinging the Muses' that vulgarises her life. She goes to Mr Jordan, overseer of a soul's passage into the afterlife, and requests permission to go down to Earth. Appearing as a mortal, she succeeds in obtaining the lead in the musical. She then starts persuading Danny to mount it her way. During the course of this, the two are attracted to one another. However, when the play done her way premieres, it is a crashing disaster. The only way to rescue it is for Danny to go back and do it the vulgar way he originally intended.
---
Down to Earth is a semi-sequel to Here Comes Mr Jordan (1941), a popular afterlife fantasy of a few years earlier. Although, it is more a case of the characters of Mr Jordan (now played by Roland Culver), Max Corkle and Heavenly Messenger No 4013 having been grafted onto a different story, although Alexander Hall stays on as director.
Here Comes Mr Jordan's blend of nebulous Christian ecumenicism and this film's tapping into Greek mythology making for strange theological bedfellows. The film itself becomes a remarkable celebration of the lowbrow – it has an unconcerned contempt for high art and happily claims the music hall as a triumphantly vulgar form of uniquely American culture.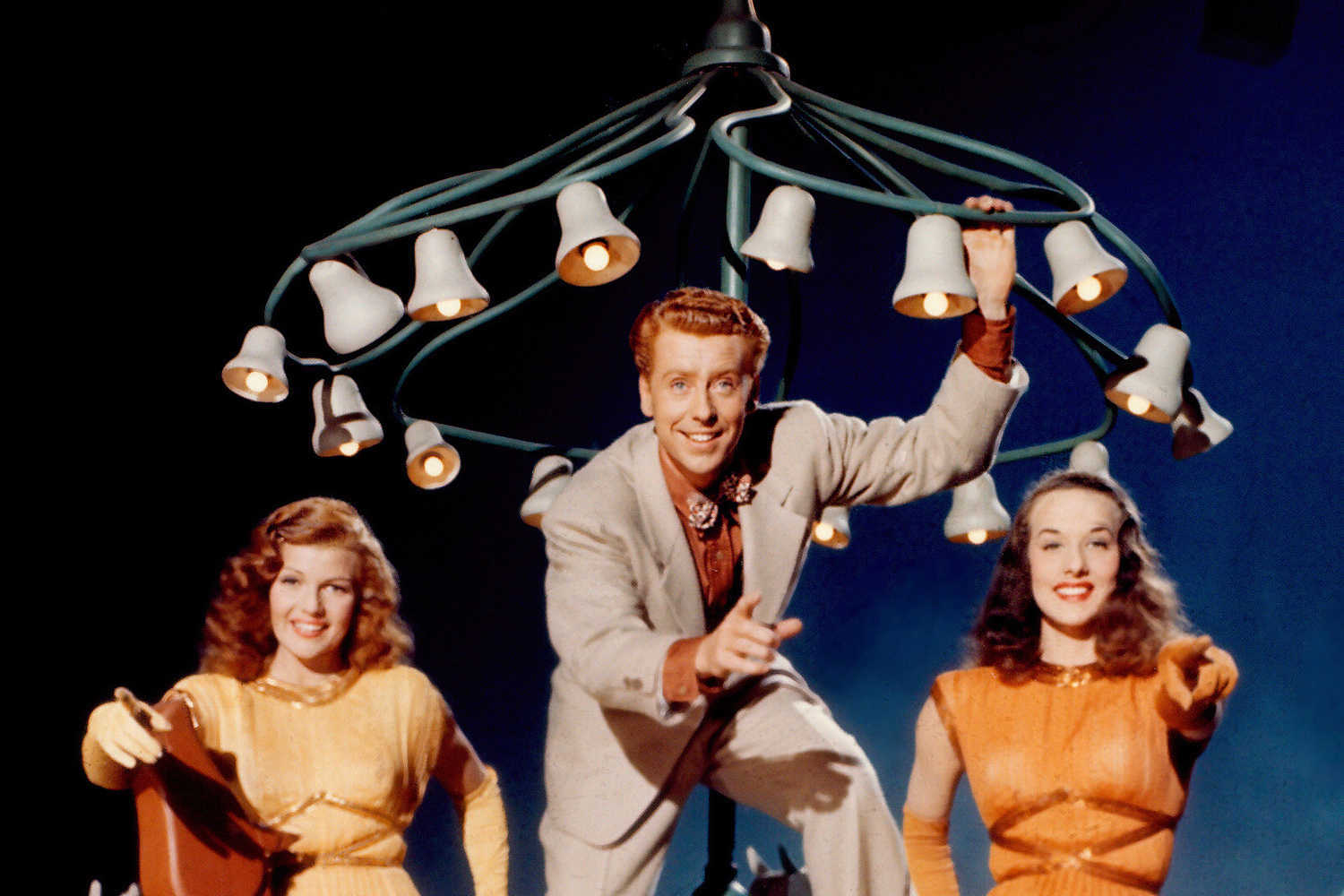 The surprise, when all is said and done however, is that the musical numbers are actually engagingly lively, with the exception of a silly playground sequence at the end. The story however has a lumbering ponderousness. It is a little fatuous to suggest that Terpsichore would be piqued at the Broadway vulgarisation of her life when the film casts her and the Muses as a bunch of giggly schoolgirls.
The film was loosely remade as the Olivia Newton-John disco musical Xanadu (1980). This Down to Earth has caused some confusion of titles with the Chris Rock Down to Earth (2001), which is in fact a remake of Here Comes Mr Jordan.
---
---