---
Crew
Director/Screenplay – Robert Altman, Producer – Tommy Thompson, Photography – Vilmos Zsigmond, Music – John Williams, Special Effects – Jerry Johnson, Production Design – Leon Ericksen. Production Company – Lionsgate/Hemdale.
Cast
Susannah York (Cathryn), Rene Auberjonois (Hugh), Hugh Millais (Marcel), Marcel Bozuffi (Rene), Cathryn Harrison (Susannah)
---
Plot
While working at home alone, children's story writer Cathryn is haunted by visions of her lover Rene who died in a plane crash three years ago. She and her husband Hugh go to their countryside home on holiday but there Hugh, Rene and another visiting friend Marcel haunt and make love to Cathryn in a baffling interchange of identities that begins to threaten her sanity.
---
Through a career that lasted six decades between television in the 1950s and his death in 2006, Robert Altman remained a quirky and fascinating director caught halfway between the Hollywood mainstream and the arthouse but always placing his unique distinctive voice on a film. Altman has also directed a number of films that fall within fantastic purview – it is with some surprise that Peter Nicholls nominated Altman as one of the twelve most important genre contributors since 1968 in his book Fantastic Cinema (1983). (Although one suspects if Nicholls were to redraft the list today, Altman would probably drop from the twelve).
Altman had his first breakthrough hit with M.A.S.H. (1970) and followed it up with McCabe and Mrs Miller (1971). The success of these gave Altman the clout to indulge in some way out cinematic experiments – the most notable of these being Brewster McCloud (1971) and Images. Here the influence of the French Nouvelle Vague and in particular the time flipping and identity-swapping puzzles of Last Year in Marienbad (1961) is clearly evident – Images is sort of, if one can imagine, Last Year in Marienbad by way of Repulsion (1965).
Altman does indulge in some of the irritable experimentalism that we were made to suffer in early 70s New Wave filmmaking – jarring surrealistic and temporal incongruities, abstract out-of-focus photography and an unorthodox atonal percussive soundtrack. Nevertheless, Altman's games and the film's surrealism attain an inner logic that exerts a weird fascination.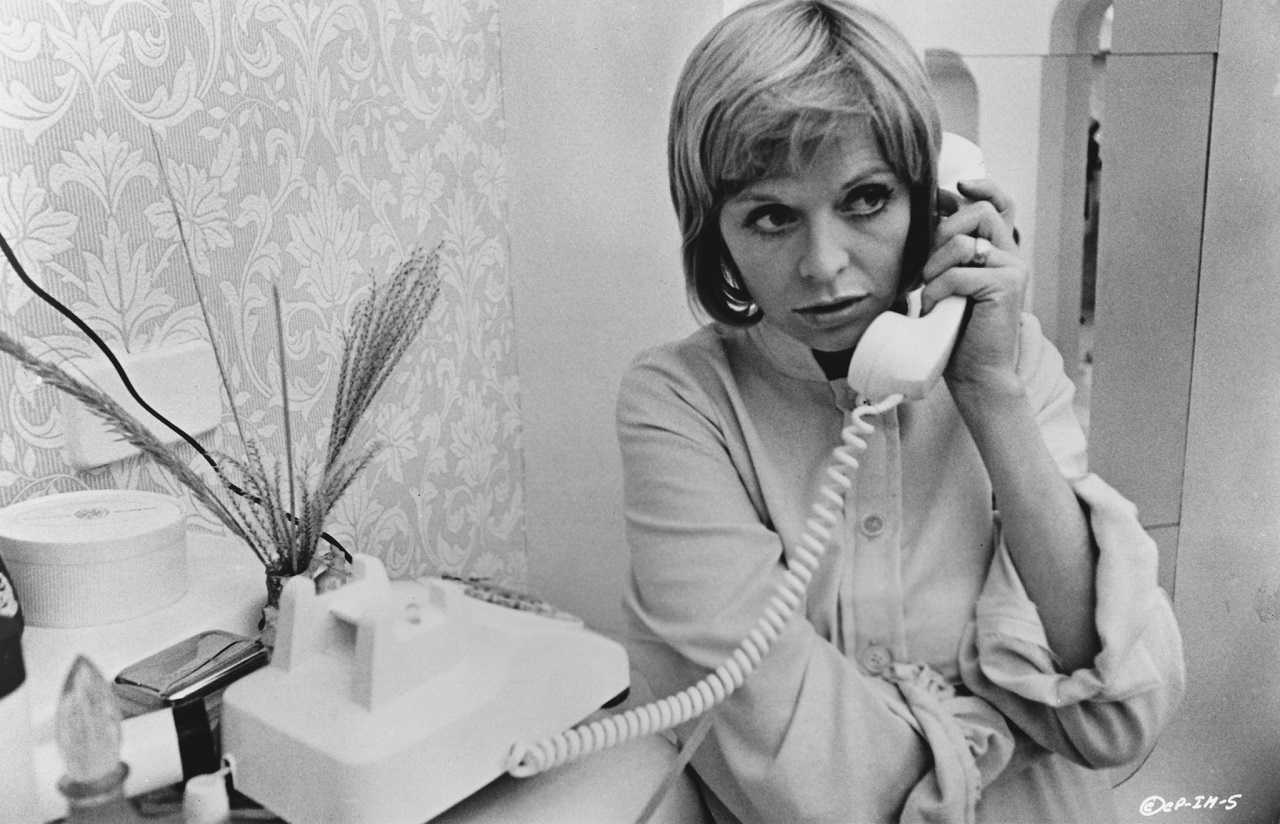 The identity flips and strange synchronicity games that play throughout the film are highly intriguing – somebody asleep in a chair or undressing will become person another seconds later; Susannah York hits Marcel Bozuffi and he bleeds, seconds later Rene Auberjonois returns from a hunting accident and spills blood in exactly the same spot; York makes love but is unsure to which man and the next day all three men compliment her on how fantastic it was; she stabs Hugh Millais, yet when she returns home Millais is alive but then when she returns to the house there are two bodies there. Equally intriguingly, all the characters in the film are given one of the other actor's Christian names, and in the end credits In Search of Unicorns, the book that Susannah York's character narrates from throughout, is credited as being by Susannah York.
Robert Altman is clearly fascinated by these identity puzzles – he returned to them in the much more obtuse 3 Women (1977), while successive films such as Quintet (1979) and The Player (1992) show a preoccupation with the crossover of reality and fiction. Images is not always an easy film but it is ultimately a rewarding one. The photography set against the barren wide-open Irish countryside is very beautiful.
Robert Altman's other films of genre interest are:– Countdown (1967) about a Moon landing mission; the completely gonzo Brewster McCloud (1971) about a young man who is invoked to build a set of wings by an angel; 3 Women (1977), a cryptic film about identity blurring; Quintet (1979), an enigmatic film set in a frozen future; Popeye (1980), a live-action adaptation of the famous comic-strip; and A Prairie Home Companion (2006), an ensemble film based on the famous radio show, which features a visiting angel of death.
---
---