---
Crew
Director/Screenplay/Producer – Robert Altman, Photography – Chuck Rosher, Music – Gerald Busby, Photographic Effects – Modern Film Effects, Art Direction – James D. Vance. Production Company – Lion's Gate Films.
Cast
Shelley Duvall (Millie Lammoreaux), Sissy Spacek (Pinky Rose), Robert Fortier (Edgar Hart), Janice Rule (Willie Hart), Ruth Nelson (Mrs Rose), John Cromwell (Mr Rose), Sierra Pecheur (Vivian Bunweil), Craig Richard Nelson (Dr Graham Maas), Maysie Hoy (Doris), Leslie Ann Hudson (Polly), Patricia Ann Hudson (Peggy), Beverly Ross (Deidre), Belita Moreno (Alcira)
---
Plot
Having just moved to California from Texas, Pinky Rose gets a job as an attendant at a health spa. Millie Lammoreaux is assigned to show her the ropes and the two become friends. When Millie places up an ad looking for a roommate, Pinky answers it and moves in. After the two argue over Millie bringing a man home, Pinky falls (maybe jumps?) into the apartment swimming pool and goes into a coma. She regains consciousness but her personality has changed and become more assured and confident. She no longer recognises her parents and insists that her name is not Pinky but Millie. At the same time, the other Millie finds aspects of her own life disappearing.
---
The late Robert Altman (1925-2006) was one of the most individualistic, irascible and at times downright eccentric directors working within American cinema. Altman came to attention with the hit success of his fourth film, the original M.A.S.H. (1970) and throughout the 1970s built a considerable name with works like McCabe and Mrs Miller (1971), The Long Goodbye (1973), Thieves Like Us (1974) and the Academy Award nominated Nashville (1975). Altman received multiple Academy Award nominations as both director and screenwriter, although the only he actually received was an honorary Oscar in 2006.
Altman's films often featured large ensemble casts and multiple narratives. He favoured a directorial style that was elliptical, where he ran lines of dialogue over the top of each other or had pieces of mise-en-scene happening in the background of a scene. Altman frequently veered off to conduct films as cryptic and bizarre experiments that left audiences scratching their heads – this especially appeared to be the case whenever he touched genre material (see below for Altman's other genre films).
Altman's critical acclaim of the early 1970s started to flounder by the end of the decade and into the 1980s with poorly-received films like A Wedding (1978), A Perfect Couple (1979), Quintet (1979), Health (1980), Popeye (1980) and O.C. and Stiggs (1987). Nevertheless, in the 1990s and up until his death in 2006, Altman regained his ground with the brilliant Hollywood satire The Player (1992), followed by other well-received works like Short Cuts (1993), Pret-a-Porter (1994), Kansas City (1995), Gosford Park (2001), The Company (2003) and A Prairie Home Companion (2006).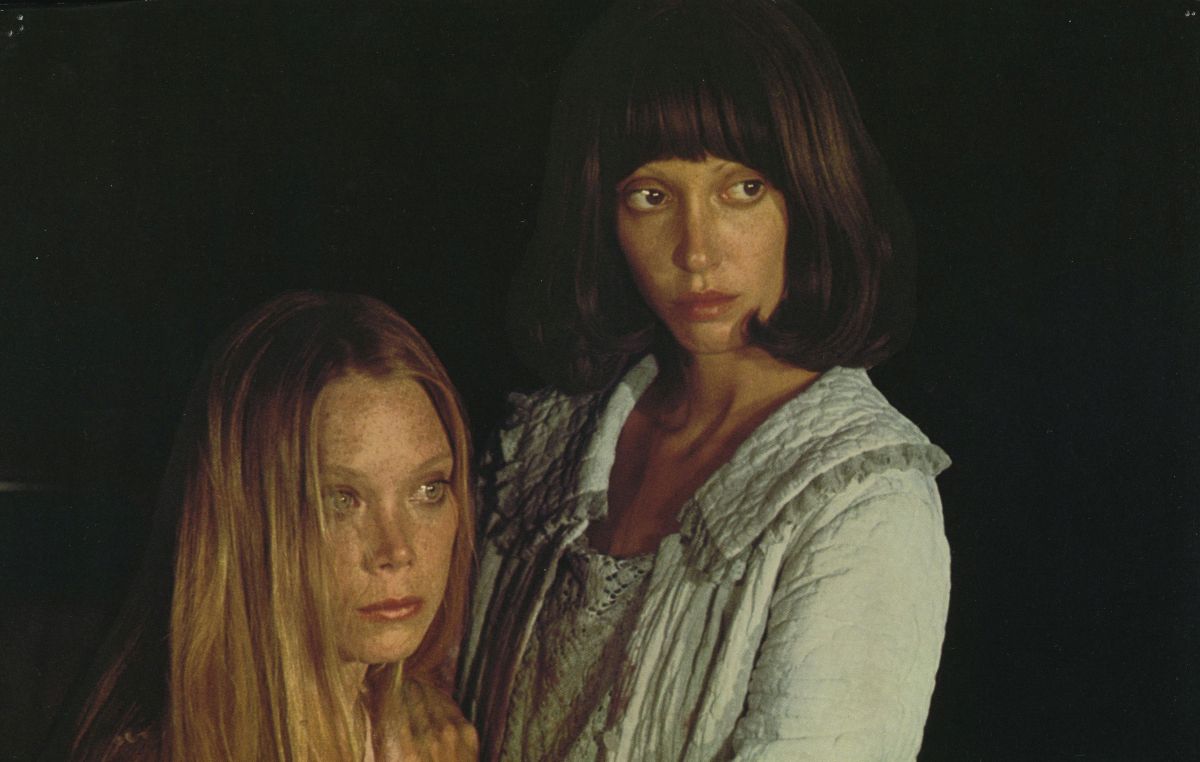 It is often reported that 3 Women was made without a script. This is not completely true but Altman did apparently get the go-ahead to make the film from 20th Century Fox by simply making a pitch based on a dream he had had the night before. A 60-page script was subsequently written but this was more of a treatment outline than an actual script. It should be pointed out that Altman disparaged the notion of story in his films. He was more interested in observing human nature and encouraged his actors to improvise. As such, a good percentage of 3 Women was improvised by Shelley Duvall and Sissy Spacek on set. Altman likened his directorial style to a cocktail party or a street scene where what one saw on screen consisted of visual and aural chaos where the drama was often drowned out by inconsequential and peripheral happenings.
3 Women is not an easy film to get a grasp on. Or even decide to include here for that matter. I first saw it mentioned in Peter Nicholls' Fantastic Cinema (1983), a book that has much influence on this site, which made me want to check it out. However, when I first viewed the film I didn't think there was enough material to consider it worthy of being considered as a work of fantasy. A second viewing some years later still makes the case ambiguous – without the final scene, I may have decided against inclusion.
Much of the film is mundane in nature. I don't mean mundane in the non-fantastic sense but in that it centres around the dull, uninteresting stuff of life – Sissy Spacek learning the ropes of the job at the health spa; moving in to Shelley Duvall's apartment; they going to visit a bar in the desert; Shelley planning a dinner party. These scenes strain patience as the plot seems to meander and never gives any indication it is going anywhere. Certainly in watching these scenes, Shelley Duvall gives a piercingly on the ball performance as a disliked nobody who seems to have no thought in her head that she is not constantly nattering about and seems uncommonly controlling in her relationship with mousy Sissy Spacek.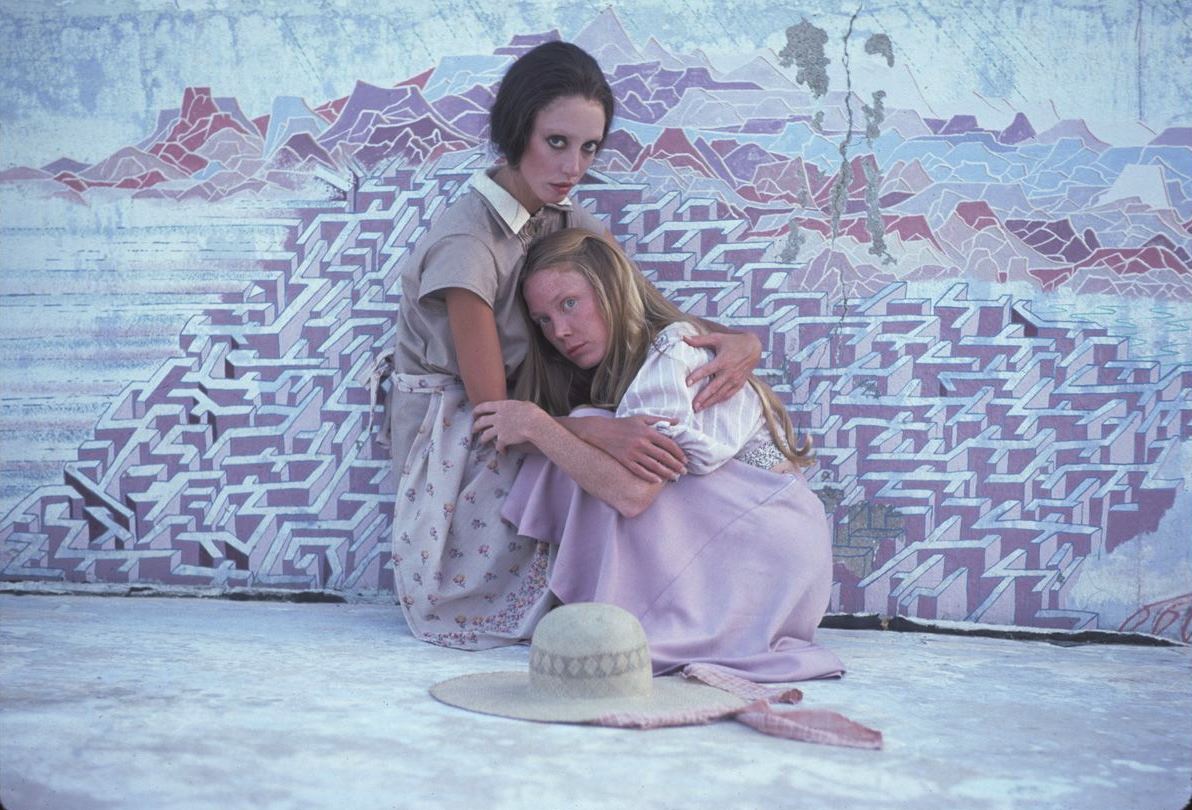 The middle of the film offers a change about as Sissy Spacek emerges from her coma and seems to 'become' Shelley Duvall's character. She does not recognise her parents; insists on no longer being referred to as Pinky but as Millicent; Shelley Duvall even finds that Sissy has used her driver's license and details to register for the job and that she is now no longer recognised by her employers. Furthermore, Sissy Spacek's performance becomes more outgoing and assured, while Shelley Duvall's seems to fade away. Similarly, Sissy seems to take control of the apartment and continues on in Shelley's affair with Robert Fortier (who is also the husband of Janice Rule, the only peripherally seen third woman of the title).
Up to this point, 3 Women seems to be heading in the direction of an Identity Exchange film. You could point to Ingmar Bergman's Persona (1966), which Altman says had some influence over him, and other works such as Roman Polanski's The Tenant (1976), David Lynch's Lost Highway (1997) and Mulholland Dr. (2001), Takashi Miike's Gozu (2003), Lemming (2004) and Don't Look Back (2009). In comparison, all of these are much more straightforward about what is happening – even Altman's earlier identity exchange film Images (1972) is more clearcut.
By contrast, everything here is frustratingly vague. Even when you are willing to accept 3 Women as an identity exchange film, Altman seems to go back on this – in the scene where Shelley Duvall has to deliver Janice Rule's baby, she becomes the one in charge again, ordering around Sissy Spacek who is suddenly no longer confident and assured but confused. It is entirely possible to argue that Sissy Spacek is just suffering from some type of fugue state following her concussion.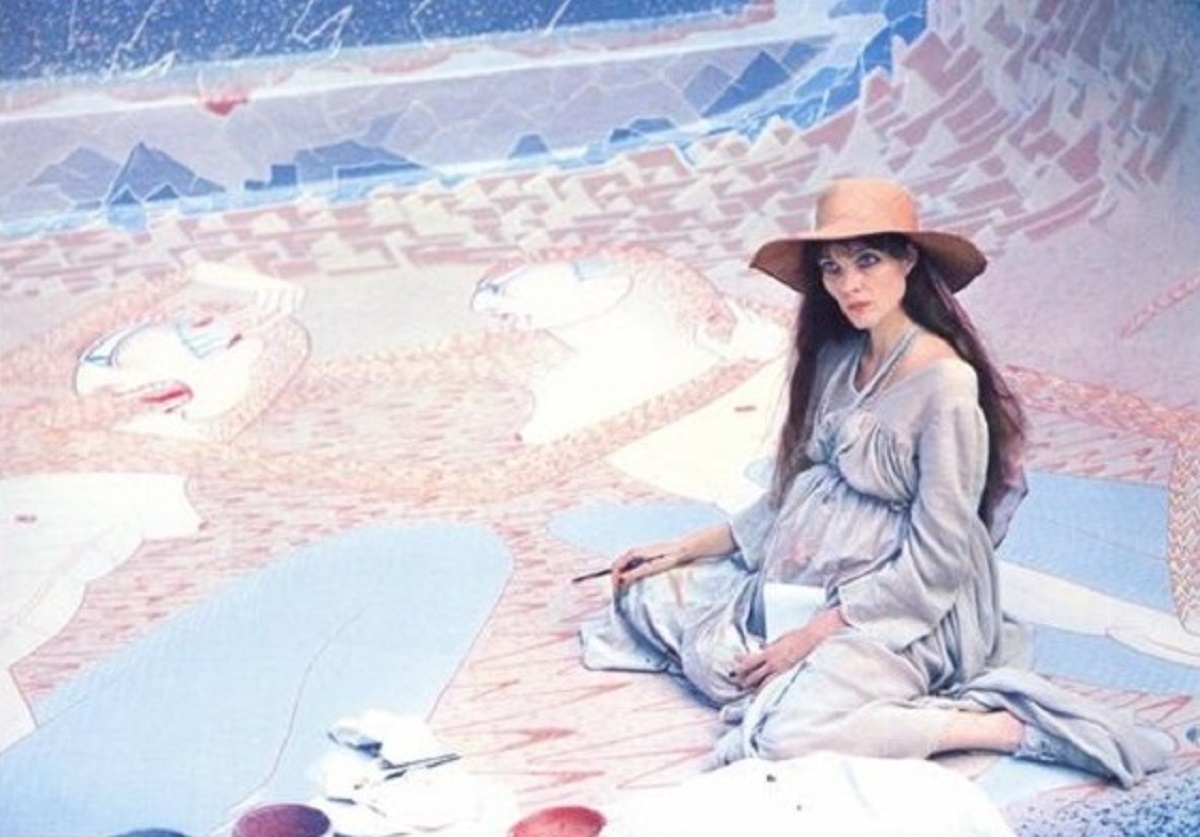 The fadeout of the film is of the three women at the bar and adjoining house in the desert. Again, the roles seem to have shifted. A patron comes in. A very teenage-seeming Sissy Spacek is at the bar and says she will go and get her mother. This turns out to be Shelley Duvall who is painting the murals in the abandoned swimming pool, something that Janice Rule was doing whenever she was seen throughout the rest of the film. The two head to the house in the background where it would appear that Janice is now acting as the grandmother. The sense you get is that the roles have changed and Sissy is a teenage girl, Shelley is her mom and Janice the grandmother. The final shot of the film is of the pile of abandoned tires between the two buildings, which is supposed to be the hiding place of no-good Robert Fortier that all three women shared.
This is a film that is so vague it is open to interpretation. Some have read it as an allegory in which all three women are facets of one personality, others as a mundane piece about a psychological fugue state, possibly even split personality. For that matter, much of the film is not even about 'three women' but about only two of the women, Sissy Spacek and Shelley Duvall, while Janice Rule is a figure always seen painting in the background but never gets any scenes in closeup. Some have called 3 Women a classic – Roger Ebert included it in The Great Movies III (2002), for instance – but it is also frustrating film in its vagueness, lack of explanations, or anything that is easy to pin down.
Robert Altman's other films of genre interest are:– Countdown (1967) about a Moon landing mission; the completely gonzo Brewster McCloud (1971) about a young man who is invoked to build a set of wings by an angel; Images (1972), a surrealist film about identity blurring; Quintet (1979), an enigmatic film set in a frozen future; Popeye (1980) adapted from the famous comic-strip; and A Prairie Home Companion (2006), an ensemble film based on the famous radio show, which features a visiting angel of death.
---
---