---
USA. 2007.
Crew
Director – David S. Goyer, Screenplay – Mick Davis & Christine Roum, Based on the Film Den Osynlige and Novel by Mats Wahl, Producers – Gary Barber, Roger Birnbaum, Neal Edelstein, Jonathan Glickman & Mike Macari, Photography – Gabriel Beristain, Music – Marco Beltrami, Music Supervisor – Alexandra Patsavas, Visual Effects – Custom Film Effects (Supervisor – Mark Dornfeld), Gray Matter Visual Effects (Supervisor – Gray Marshall), Special Effects Supervisor – Rory Cutler, Production Design – Carlos Barbosa. Production Company – Spyglass Entertainment/Hollywood Pictures/Birnbaum-Barber/MacariEdelstein/Sonet Film AB.
Cast
Justin Chatwin (Nick Powell), Margarita Levieva (Annie Newton), Marcia Gay Harden (Diane Powell), Chris Marquette (Pete Egan), Alex O'Loughlin (Marcus Bohem), Callum Keith Rennie (Detective Brian Larson), Michelle Harrison (Detective Kate Tunney), Ryan Kennedy (Matty), Andrew Francis (Dean), Alex Ferris (Victor Newton), Kevin McNulty (Principal Whitcliff), Mark Houghton (Jack Newton)
---
Plot
Eighteen year-old Nick Powell is about to graduate from high school in Seattle. Nick is an A-student but what he has not told his mother is that he has purchased a ticket to London, desiring to leave her control and go somewhere that he can be free and fulfil his ambition to write. At school Nick steps in to help his friend Pete who is being harassed by Annie Newton and her thugs over unpaid money. Annie's boyfriend Marcus Bohem tips the police off that she has stolen jewellery in her school locker. She accuses Pete of this but Pete blames the tip-off on Nick. Annie and the others then brutally beat Nick and leave him for dead. The next day, Nick gets up and goes to school, nothing seemingly wrong. He then finds that nobody can see or hear him and that whenever he touches something he does not affect the object. Invisible and intangible to all, Nick realises that his body must still be alive somewhere. However, as he watches, neither Pete nor Annie feel any compunction to divulge the whereabouts of the body. The police suspect Annie of the murder and she is forced to go on the run. Nick then discovers that he can communicate with her and urges her not to run away but to confront what she has done and save his life.
---
In his recent years, David S. Goyer has emerged as a major genre screenwriter. Goyer made his first sale with the Jean-Claude Van Damme film Death Warrant (1990) and then began writing scripts for Full Moon Entertainment with Demonic Toys (1992) and Arcade (1994), and subsequent mainstream works like The Puppet Masters (1994), Dark City (1998) and Jumper (2008). It is however with his screenplays for various comic-book adaptations that David S. Goyer has become best known – these having included The Crow: City of Angels (1996), Blade (1998) and sequels, the tv pilot for Nick Fury, Agent of Shield (1998), Batman Begins (2005), Batman: Gotham Knight (2008), The Dark Knight (2008), The Dark Knight Rises (2012), Ghost Rider: Spirit of Vengeance (2012), Man of Steel (2013), Batman V Superman: Dawn of Justice (2016) and Terminator: Dark Fate (2019). Goyer has also produced the genre tv series' Sleepwalkers (1997) about dream researchers; FreakyLinks (2000) about paranormal investigators; Threshold (2005) about the investigation of a UFO; the cinematic adaptation of the Marvel Comic Ghost Rider (2007); the tv series Flash Forward (2009-10) about a mysterious worldwide premonition; the tv series DaVinci's Demons (2013-5) about a fantastical secret history of Leonardo Da Vinci; the tv version of Constantine (2014-5), the ghost story The Forest (2016), the robot dog film A-X-L (2018), the animated web series Constantine: City of Demons (2018), the Superman prequel tv series Krypton (2018-9), the A.I. film Tau (2018), the ghost story The Night House (2020). the wendigo film Antlers (2021), the tv series' Foundation (2021- ) and The Sandman (2022- ), and the remake of Hellraiser (2022).
Less well known has been David S. Goyer's works as a director. He debuted with the excellent non-genre ZigZag (2002) about an autistic boy and went onto make Blade Trinity (2004), which is much better than a spate of bad reviews have it. The Invisible was Goyer's third directorial work and he subsequently went onto make the horror film The Unborn (2009).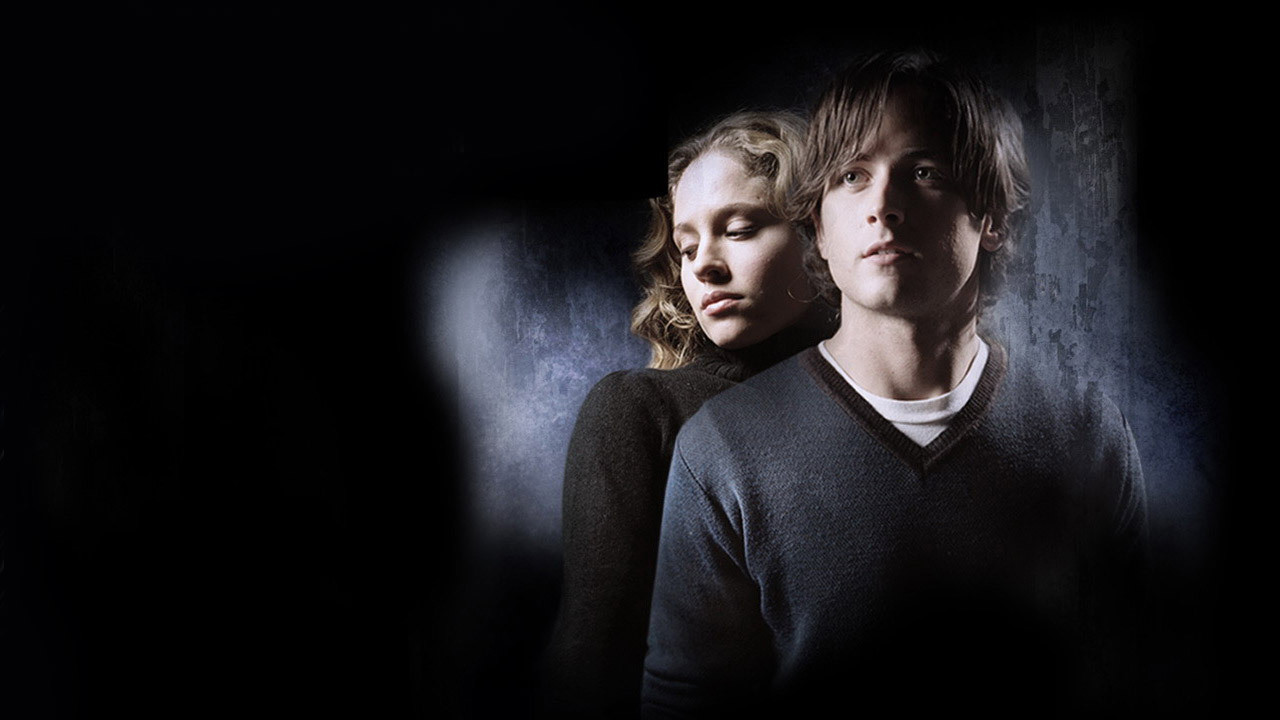 The Invisible is an English-language remake of an earlier Swedish film Den Osynlige (The Invisible) (2002). I have not seen the original but as far as I can ascertain David S. Goyer has remade this with considerable faithfulness. The Invisible has many similarities to various other disembodied hero films such as Steven Spielberg's Always (1989), the Star Trek: The Next Generation episode The Next Phase (1992) and especially Ghost (1990), which had a disembodied Patrick Swayze trying to connect with his ex Demi Moore again and solve his own murder. Although, more than anything, The Invisible feels like a more serious version of Just Like Heaven (2005) – the scenes with the ghostly Justin Chatwin trying to persuade Margarita Levieva to lead police to his body before he dies has a number of similarities to the scenes in Just Like Heaven with the ghostly Reese Witherspoon appealing to Mark Ruffalo to save her comatose body before her life support is cut off.
Mostly though, The Invisible is David S. Goyer trying to make a supernatural teen drama (as opposed to a ghost story or a horror film). Goyer gives Justin Chatwin a poetic voice – he whispers haunting phrases like "You are so broken" into Margarita Levieva's ear – that for a time suggests the interesting possibility that The Invisible is going to be a supernatural Emo drama. Goyer, at least in ZigZag, seems to have sympathy for the marginalised in society. The invisible here refers as much to the disembodied protagonist as it does to the live Justin Chatwin whose desires and ambitions in life are ignored by his mother – there is an effective opening dream sequence where he walks out of a dinner party where his mother is toasting his graduation without even being noticed – and of Margarita Levieva who is regarded by the school system as someone who will never amount to anything.
I expected David S. Goyer to do amazing things with The Invisible but the film sits there and never goes anywhere. Certainly, it is a competently well made tale. Everyone gives reasonable performances, especially Margarita Levieva as the troubled girl that Justin Chatwin appeals to and Australian actor Alex O'Loughlin as her boyfriend. However, once the premise is set up, the latter half of The Invisible becomes less interesting, with the film turning into an ordinary variant on a murder mystery – albeit one where we know whodunnit and the entire film hangs on the hero's ability to connect with his attacker and get them to confess in a race against time before his body dies. Goyer proceeds through the story efficiently but one reaches the end of the film feeling that it should have held far more of a suspenseful edge or left much more emotionally wrought at the tragedies.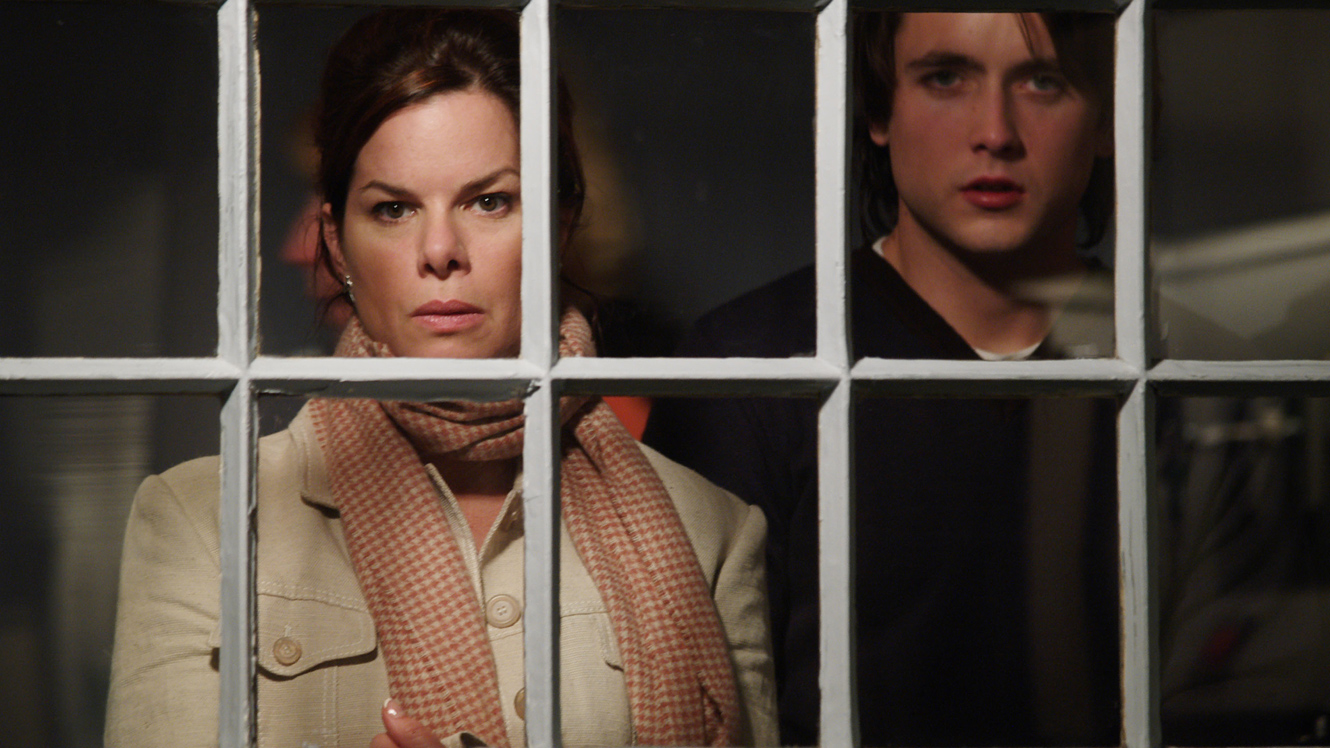 Another thing that does not come off is David S. Goyer's attempts to depict Justin Chatwin's ghost-like status. Goyer appears to have made a concerted effort to avoid any cliche treatments of the ghostly and disembodied such as having Justin Chatwin passing through objects or appearing ethereal. Instead, Goyer's idea is having Chatwin looking like an ordinary person but when he picks up or moves anything, he then turns around to find that nothing has changed. It sounds a cute idea but on screen comes across as being gimmicky as though Goyer is trying too hard to break away from established convention. The one scene where this does work is where Justin Chatwin trashes his mother's study and at the end of his rampage all that we see her do is calmly reach over to pick up a dropped folder.
The other unsatisfactory aspect about The Invisible is its positive upbeat ending. Clearly, David S. Goyer and those involved wanted to make an inspirational teen drama. However, the end arrived at cannot help but smack of the class divide that the US seems so certain does not exist. Justin Chatwin is characterised as the golden boy who has a future ahead of him if he can only throw off his mother's controlling shackles, while Margarita Levieva is characterised as the girl from the wrong side of the tracks who has no future ahead of her. The ending buys into the harsh judgmentalism that most American thinking on penal institutions does – that those who make mistakes must pay for them severely, that the most Margarita Levieva can hope for in her doomed life is an outcome where she does some good with the severely limited options now open to her. The scenes where she makes her sacrifice and upper-middle class boy Justin Chatwin can now go on to live his dream only seem smug. If The Invisible is intended as an inspirational drama then surely the only ones it speaks to are those who do not need it – the children of privilege, telling them to throw off the shackles of expectation and go on and live their dream – and for those who surely do need some inspiration – the children with troubled upbringings or who have fallen astray of the law – the only message the film has is that there is no hope for them at all except in sacrificing their lives so that the privileged can go on to fulfil theirs.
---
Trailer here
---