UK. 2012.
Crew
Directors – Bill Jones, Jeff Simpson & Ben Timlett, Based on the Book A Liar's Autobiography: Volume VI by Douglas Adams, Graham Chapman, Alex Martin, David Sherlock & David Yallop, Producers – Bill Jones & Ben Timlett, Music – John Greswell & Christopher Murphy Taylor, Animation – A for Animation, Arthur Cox, Beakus, Cake, Steven Lall, Mr and Mrs, Not to Scale, Peepshow, Sherbet, Superfad, Treat Studios, Trunk, Tundra. Production Company – Bill and Ben Productions
Voices
Graham Chapman (Himself), John Cleese, Terry Gilliam, Terry Jones & Michael Palin (Various Voices), Philip Bulcock (David Sherlock), Cameron Diaz (Sigmund Freud)
---
Plot
The story of Monty Python member Graham Chapman who was born in 1943. Growing up with dull parents, Chapman went to study medicine at Cambridge but instead became attracted by comedy and the performing arts. At the same time, Chapman began to realise that he was a homosexual. With the tv series 'Monty Python's Flying Circus', Chapman gained a name and celebrity. Equally, he also began to develop a heavy drinking problem.
---
Graham Chapman was one of the core members of the Monty Python troupe, appearing in the cult tv series Monty Python's Flying Circus (1969-74) and then the film And Now For Something Completely Different (1973), a potted reworking of some of the more popular sketches from the show. This was followed by three original films – Monty Python and the Holy Grail (1975), which wittily spoofed the Arthurian legends, the hilarious Christian satire Monty Python's The Life of Brian (1979), and Monty Python's The Meaning of Life (1983), another anthology of various skits.
For many years, fans held out hope for a fourth Monty Python film. However, with Graham Chapman's death of throat cancer in 1989, this put paid to any hope of a possible reunion, in much the same way as John Lennon's death served with The Beatles. Not to be deterred by this, Bill Jones and Ben Timlett who had previously produced Alan G. Parker's documentaries about the Sex Pistols and the horror film Chemical Wedding (2008) and had produced/directed a six-part documentary tv series about the Python legacy with Monty Python: Almost the Truth – Lawyer's Cut (2009), brought up the rights to Chapman's autobiography A Liar's Autobiography: Volume VI (1980).
Fortuitously for them, Chapman had made a 45-minute audio recording of the book in 1981 prior to his death. The team have now brought this to life, animating various sections from the autobiography and using Chapman's voice recordings as narration. To add poignance, the other members of the Monty Python troupe – John Cleese, Terry Gilliam, Terry Jones and Michael Palin, with the exception of Eric Idle for reasons not known – have returned to play themselves, as well as voice various roles throughout the film.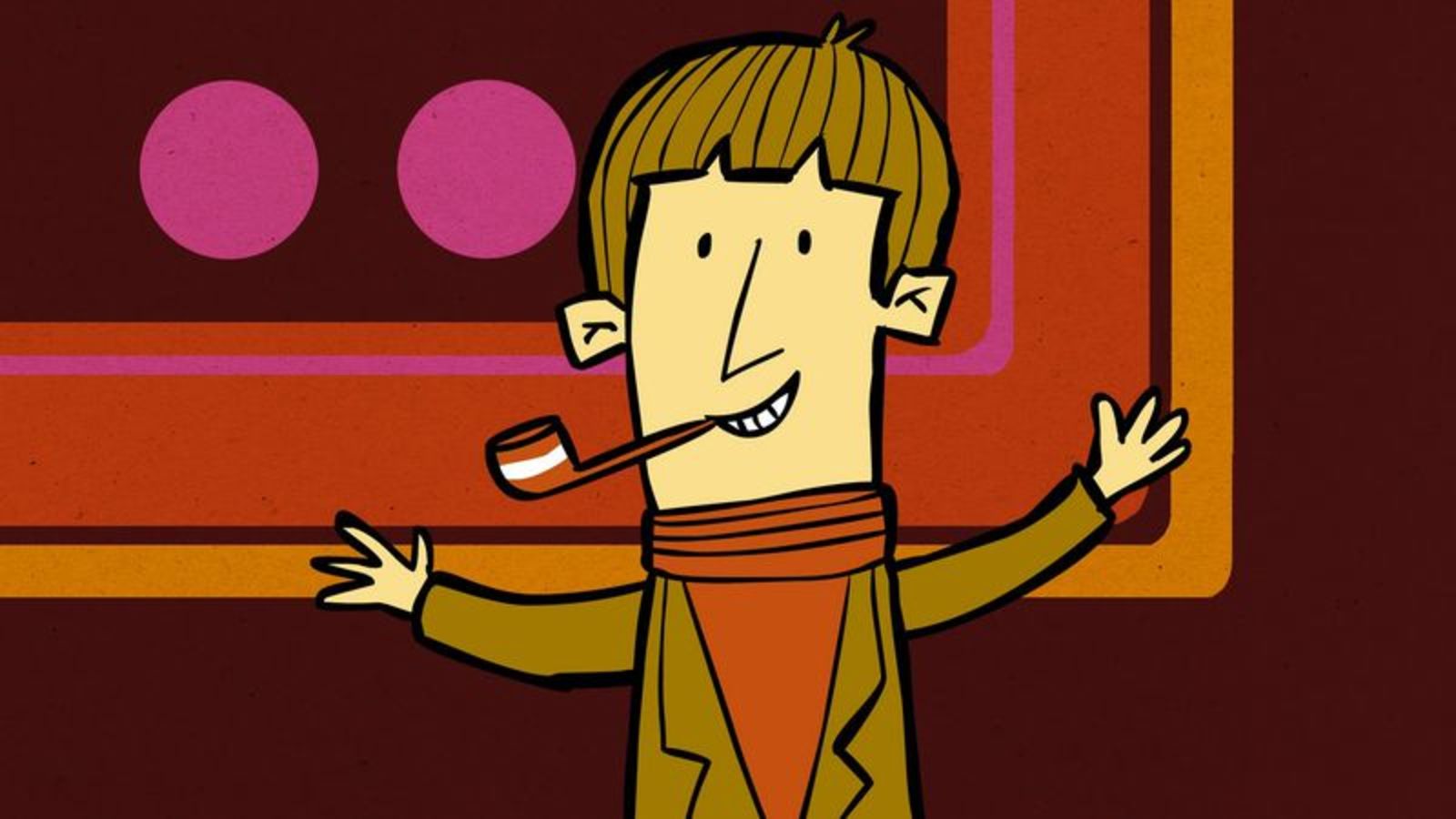 The clear inspiration for A Liar's Autobiography: The Untrue Story of Monty Python's Graham Chapman was in all likelihood the absurdist cutout animated drawings that Terry Gilliam used to conduct for the tv series and films. The opening sequence, which takes place with photographic likenesses of the various Pythons pasted onto animated figures joining Chapman on stage as he plays the role of Oscar Wilde before being abducted by aliens harkens back to the tone of these.
Apparently, the various animation studios were given orders not to directly replicate the style of the Gilliam animations. With the animation work being handed to fifteen credited companies, the tone of the film (and indeed Graham Chapman's likeness) varies wildly from segment to segment – everything from computer-drawn, digital animation in a variety of styles and much more impressionistic oil colour animation, even the depiction of the Monty Python troupe as monkeys at one point.
It is probably wrong to regard A Liar's Autobiography: The Untrue Story of Monty Python's Graham Chapman as a Monty Python film. Some people have come away disappointed because the film only sporadically hits the nonsensical absurdism that the Pythons were renowned for – however, this seems a failure of expectation more than anything. The most authentically Python-esque moments come when Chapman starts delving down to psychoanalyse his own past and makeup, incarnating Sigmund Freud as an analyst (voiced by none other than Cameron Diaz).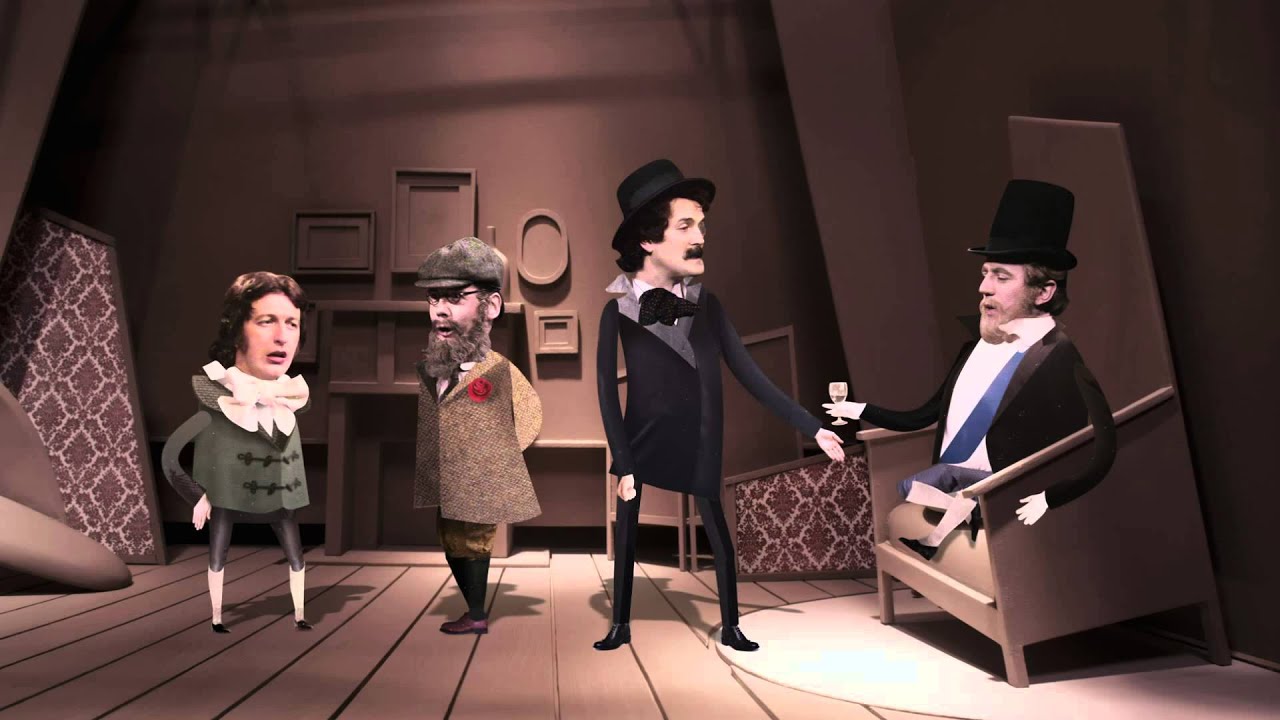 Surprisingly, coverage of Graham Chapman's time as a member of the Monty Pythons is scant and the film focuses more on the personal effects that fame had on him. We get a couple of live-action clips from the tv series and almost nothing of the behind-the-scenes story (possibly due to respect for or not wanting to offend the other collaborating Pythons). The tone of the film is more arch than necessarily absurdist. The most amusing moment is the live-action clip of John Cleese's oration at Chapman's funeral, which is conducted with perfect Python-esque deadpan drollness and penchant for outraging all good taste.
Graham Chapman called his autobiography an 'untrue story' – where he apparently incorporated gags that he and Douglas Adams had conceived and passed them off as real occurrences. Despite the disingenuousness of Chapman's willingness to claim that what he is writing A Liar's Autobiography is all untrue, the film comes across with an undeniable emotional honesty when it comes to aspects like Chapman describing the boredom of his childhood, his sexual experimentation at university and eventually coming out as a gay man, and his subsequent problems with alcohol addiction.
---
---