---
Japan. 1989.
Crew
Directors – Masami Hata & William Hurtz, Screenplay – Chris Columbus & Richard Outten, Story – Yutaka Fujioka & Jean Moebius Girard, Concept for the Screen by Ray Bradbury, Based on the Comic Strip by Winsor McCay, Producer – Yutaka Fujioka, Photography – Hajime Hasegawa, Music – Thomas Chase & Steve Rucker, Songs – Richard M. Sherman & Robert B. Sherman, Animation Directors – Nobuo Tomizawa & Kazuhide Tomonaga, Art Direction – Nizo Yamamoto, Conceptual Design – Jean Moebius Girard. Production Company – Tokyo Movie Shinsha Co., Ltd.
Voices
Gabriel Damon (Little Nemo), Mickey Rooney (Flip), Rene Auberjonois (Professor Genius), Danny Mann (Icarus), Laura Mooney (Princess Camille), Bernard Erhard (King Morpheus), William E. Martin (Nightmare King), Jennifer Darling (Nemo's Mother), Greg Burson (Nemo's Father/Flap)
---
Plot
Each night Little Nemo has vivid dreams, which always turn into nightmares before he awakes. In his dreams, he receives a visit from an envoy sent by King Morpheus of Slumberland who wants Nemo to come and befriend his daughter Princess Camille. Although uncertain about befriending a girl, which he has never done before, Nemo and his pet squirrel Icarus set out aboard the king's dirigible and are welcomed by the people of Slumberland. After meeting him, Morpheus is so taken by Nemo that he wants him to be his heir. He presents Nemo with a special key, although warns that it never be used to open the door that has the same symbol on it. Nemo is also warned to stay away from the mischief-making Flip. Nemo fails to heed this and instead allows Flip to take him on a series of adventures. When they discover the door that the key opens, Flip persuades Nemo to unlock it to see what is on the other side. This unleashes the Nightmare King who promptly sweeps King Morpheus away. It is up to Nemo to undergo a journey into Nightmare Land and rescue Morpheus.
---
Winsor McCay (1869-1934) has fame as one of the great cartoonists during the early decades of the 20th Century. McCay began creating comic-strips in 1903, gaining his first fame with Dream of the Rarebit Fiend (1904-25), a precursor to Little Nemo concerning a series of dreams that were always explained away as due to the ingestion of Welsh rarebit. In between various other strips, McCay premiered his most famous work Little Nemo in Slumberland in the New York Herald in 1905 and then moved to William Randolph Hearst's New York American from 1911-4. Little Nemo was a full page strip centred around the surreal dream adventures of the young boy. This gained great popularity and Little Nemo was even adapted to the stage for a successful run in 1908-9.
Winsor McCay was also active in the field of early animation, although was not, as is frequently misidentified, the first American or the world's first animator. McCay co-directed the ten-minute long Little Nemo (1911), although this has no plot, merely features the characters from the strip doing things and is interspersed with live-action scenes of McCay at work. McCay went onto make How a Mosquito Operates (1912), Gertie the Dinosaur (1914), where he would interact with the animation footage during a live stage act, and The Sinking of the Lusitania (1918).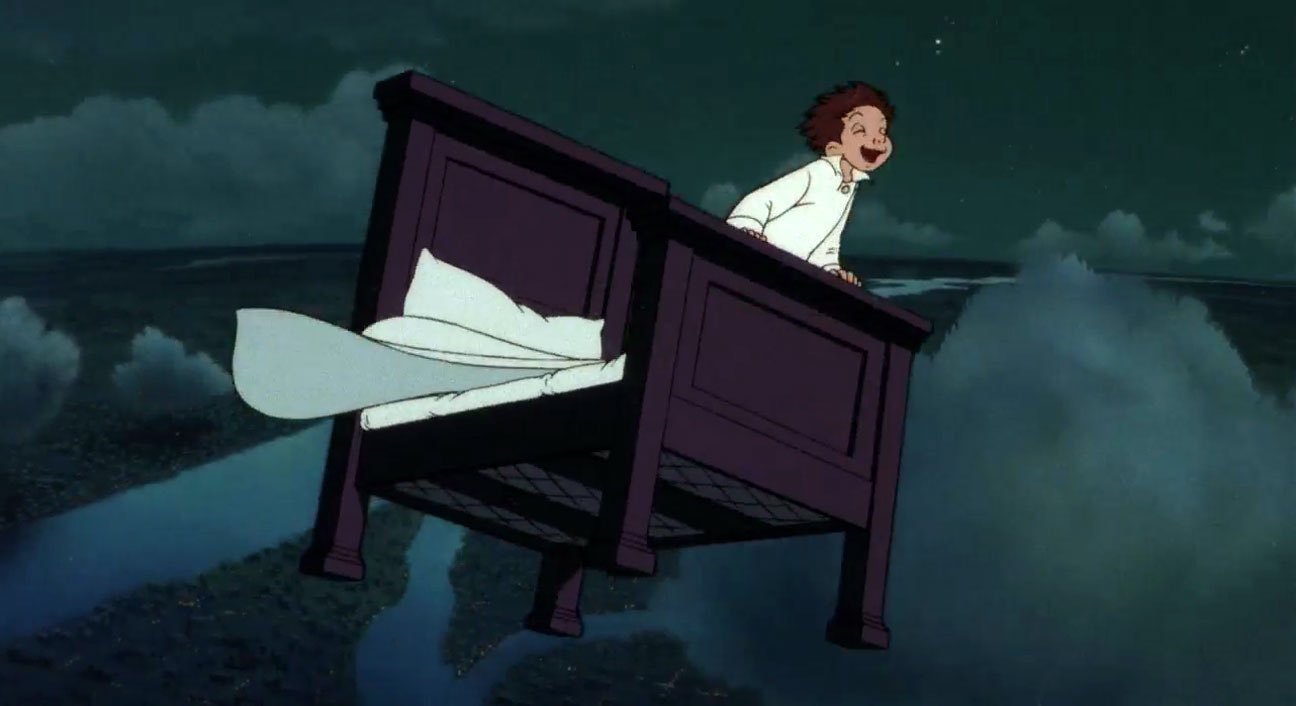 This was a modern attempt to make an anime film from the comic-strip. Little Nemo: Adventures in Slumberland had a troubled production history. It was announced in the early 1980s by producer Yutaka Fujioka who was a fan of the comic-strip and conceived of it as an international Japanese-American production (this was a period when anime did not have the international cult it does today). The film had a troubled history, with a long pre-production process and many discarded script ideas, before its eventual release in Japan in 1989. It took until 1992 for a US release where it disappeared without notice.
What undeniably impresses is the calibre of some of the names attached to the enterprise at various points. Fujioka recruited Gary Kurtz, the producer of Star Wars (1977) and The Empire Strikes Back (1980), although Kurtz later departed. Kurtz brought in Ray Bradbury, the celebrated author of The Martian Chronicles (1950) and Fahrenheit 451 (1953), to write the screenplay. The actual script was written by Chris Columbus, then known for Gremlins (1984) and The Goonies (1985) and later as director of the first two Harry Potter films, and was completed by Richard Outten, who also wrote Lionheart (1987) and Pet Sematary II (1992). There are even songs from the Sherman brothers, the songwriters for numerous Disney movies, including winning an Academy Award for Mary Poppins (1964).
There was also conceptual work from Jean 'Moebius' Giraud, an artist from Metal Hurlant and a designer on Alien (1979), while later to be famous animation names such as Hayao Miyazaki, director of Princess Mononoke (1997) and Spirited Away (2001), and Brad Bird, director of The Incredibles (2004), Ratatouille (2007) and Mission: Impossible – Ghost Protocol (2011), were involved in various capacities.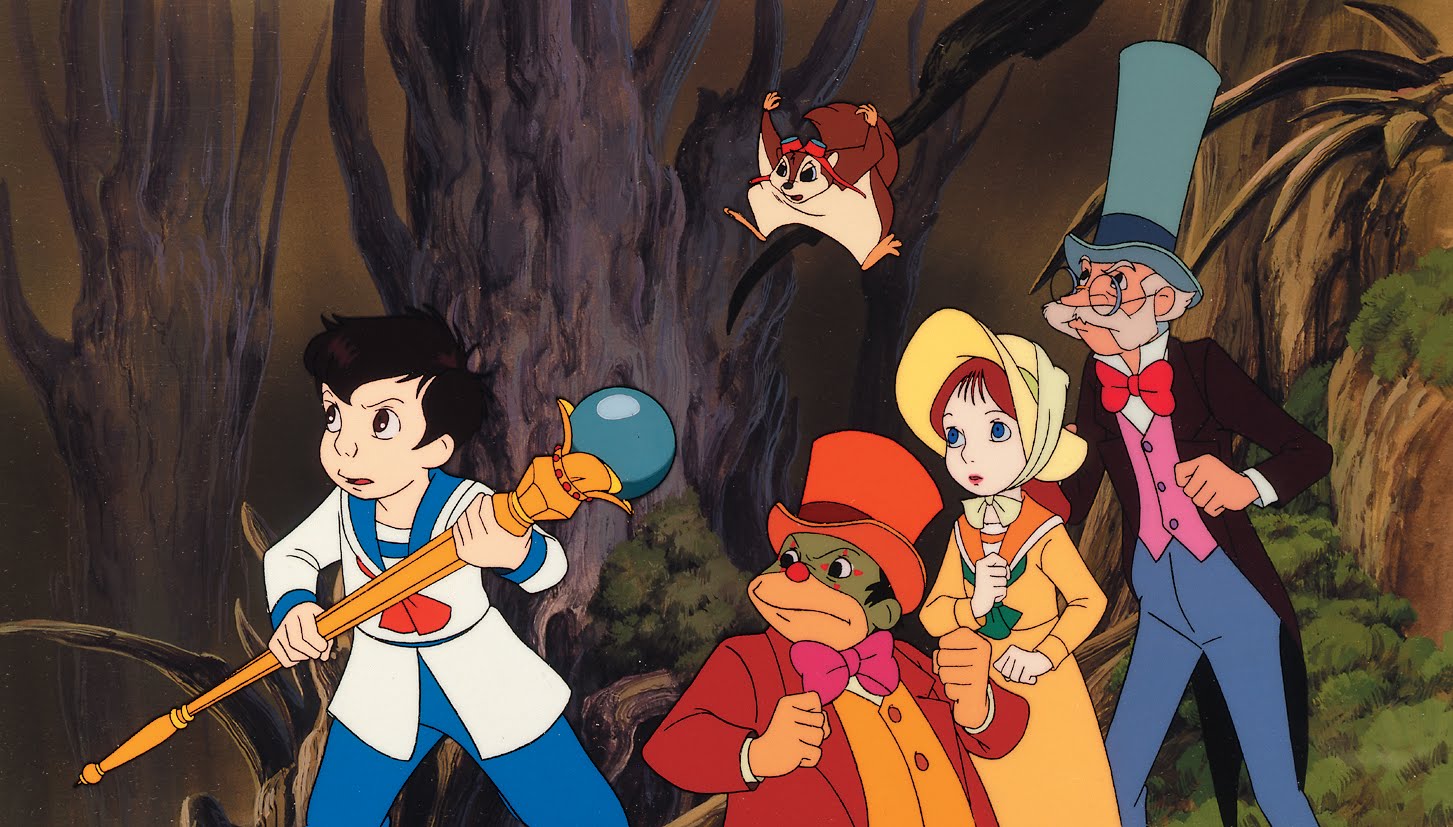 The opening scenes of the film – a dream sequence in which we see Little Nemo flying through the skies on his bed but heading into a nightmare in which he is passing through a broken city where the clocks start running backwards, before he falls off the bed and plunges between buildings and is pursued by a train that even enters the water to follow him – all before waking up to his mother who has come in to see what is up after he falls out of bed (the way each strip ended) – captures the essence of the Little Nemo comic-strip and its blend between dream and nightmare.
Unfortunately, after this point as its main story starts to kick in, Little Nemo: Adventures in Slumberland ends up disappointing. It is made as a children's film, which one cannot help but feel is the wrong way to portray the strip. After all, the originals are remembered by adult historians of the comic-book, while the strip was championed by surrealists of the day; it is not something likely to be widely known by many modern children. This approach means that much is introduced that pitches the strip down to a children's audience – the film often tends towards the bumbling buffoonery that is frequently taken to be comedy in children's films.
While Winsor McCay's strips were noted for their wild surrealism, the very nature of being a single film rather than a weekly comic strip forces Little Nemo into a dramatic structure. Here the film conducts everything by the playbook of fantasy cliches – a standard quest adventure where the innocent hero must redeem himself for accidentally unleashing dark forces; a shadowy villainous figure; a trickster character; a princess and principally a king to be rescued from peril; the magic McGuffin of a sceptre that can control everything.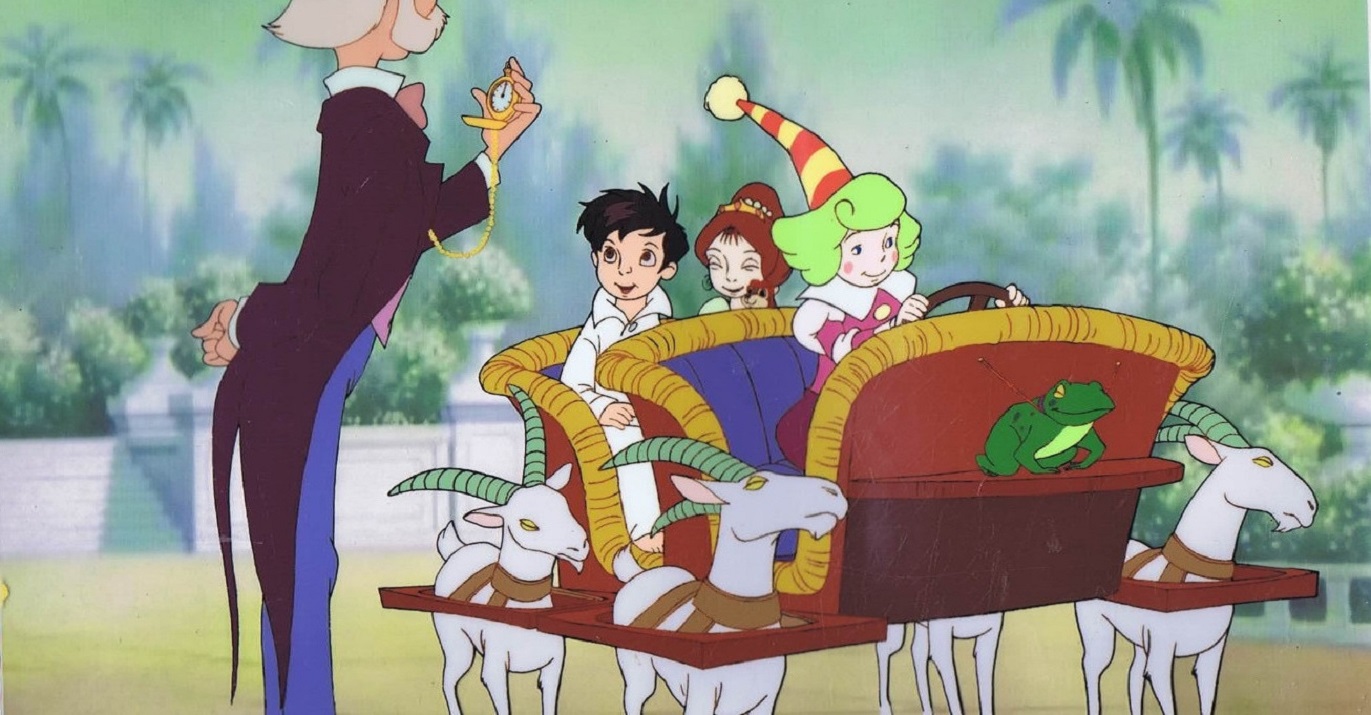 Directors Masami Harata and William Hurtz throw in various of the wildly surrealistic images the comic-strip was noted for – the people of Slumberland taking to the air in a flotilla of flying contraptions to greet the arrival of Nemo; journeys through a vast upside-down hallway; a ride through Slumberland by goat-drawn chariot; and in particular the memorable image from the strip of Nemo and companions taking off on a bed that develops giant legs and strides through the township.
On the other hand, Little Nemo disappoints as anime. For the anime of this period, especially a film made with the profile that Little Nemo had, one expected epic-scale animation – after all, it came out around the same time as classics of the genre like Akira (1988), Legend of the Overfiend (1989) and early Hayao Miyazaki works like Laputa: Castle in the Sky (1986), My Neighbor Totoro (1988) and Kiki's Delivery Service (1989) were being made. By comparison, Little Nemo offers up some pretty surreal images but the scale of the animation never soars. What it feels like is more a standard tv episode of a 1990s animated series with static backgrounds and limited action due to the cut-price nature of a quick shooting schedule.
---
Trailer here
Full film available online here:-
---