---
Crew
Director – John MacKenzie, Teleplay – Alan Garner, Based on the Novel by Alan Garner, Producer – David Rose, Music – Phil Ryan, Designer – Stanley Morris. Production Company – BBC.
Cast
Tom's Time:- Stephen Petcher (Tom), Lesley Dunlop (Jan), Bernard Gallagher (Tom's Father), Stella Tanner (Tom's Mother). Thomas's Time:- Charles Bolton (Thomas Rowley), Myra Frances (Madge Rowley), James Hazeldine (John Fowler), Michael Elphick (Thomas Venables), Robert Brown (Rector). Macey's Time:- Andrew Byatt (Macey), Veronica Quilligan (Girl), Ken Hutchison (Logan), Anthony Langdon (Magoo), Daragh O'Malley (Face)
---
Plot
In present-day Cheshire, the teenage Tom lives in a caravan with his parents. He is upset to learn that his girlfriend, the nursing student Jan, is moving to London because her parents have sold their house. They agree to meet regularly at the railway station and walk up to the folly at Mow Cop that overlooks the town. Up at Mow Cop, Tom finds an ancient axe head. However, the distance apart starts to place a strain on his and Jan's relationship. In Roman occupied Britain, the axe head was wielded by Macey, one of a group of soldiers who deserted the army and set up a camp on Mow Cop. The other soldiers had captured a local girl and took turns using her but Macey instead befriended her. During the 17th Century, the axe head was found by Thomas Rowley, one of the villagers caught up in the midst of the Civil War. Sheltered in their midst was the rebel leader John Fowler but his presence brought retribution down on their heads from Royalist troops, ending in a massacre.
---
Alan Garner is a British author whose work. beginning with The Weirdstone of Brisingamen (1960), has almost always been in children's literature. His stories are usually set around the Cheshire countryside where he grew up and wind fantasy elements in amid these surroundings. His work has gained a good deal of acclaim and Garner was awarded an OBE in 2001. His work as adapted for tv on several occasions with The Owl Service (1969-70) and Elidor (1995).
This was a tv movie adaptation of Alan Garner's book Red Shift (1973) made for the BBC's Play for Today (1970-84). Red Shift is a work I had always heard about for many years. I even had a copy of the book on my bookshelf at some point but had never gotten around to reading it – mainly because I had difficulty getting a grasp on what it was actually about. The title incidentally comes from physics where a red shift refers to the increase in the wavelength of light made as an object (such as a retreating galaxy) moves away from the observer (an object moving towards the observer radiates a blue shift).
The problem with watching Red Shift is that it is actually three different stories that all take place in different historical eras without much connection between them – it is, in other words, a Cross-Historical Story. In this respect, Red Shift has a very similar set of problem to Cloud Atlas (2012), another film that took place across multiple eras with no connecting characters. (In 2005, the critic Alissa Quart coined the term 'hyperlink cinema' to describe this form of narrative).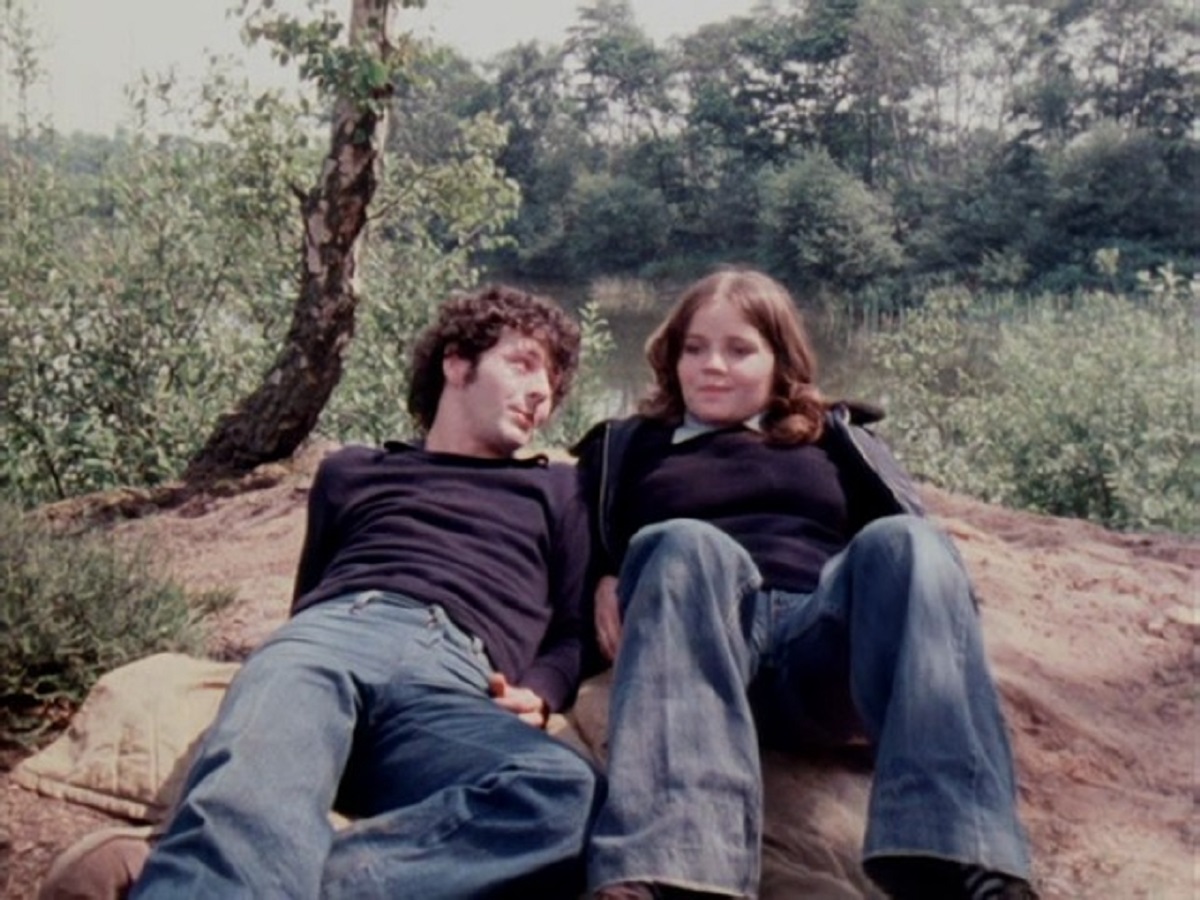 Alan Garner talks about how he was interested in the way that events from one era influenced the other era even centuries later, although this is not something that is clearly evident from watching the film. The only connecting element appears to be the axe head wielded by Macey in the Roman story that is found by the characters in the other eras. You get the impression that there are some points where the characters receive glimpses of events through the eyes of the other characters – in particular when Stephen Petcher smashes the kitchen window in the present-day scene and Macey seems to see someone's hands rushing at him – but apart from a couple of other implied scenes, that is it.
The stories are of mixed effect. Macey's Time is one where you spend much of your time wondering why people are wandering around in the wild and have camped out on Mow Cop. It wasn't until I read a synopsis of Garner's book that things like Macey's berserker rages, that the soldiers on Mow Cop are deserters, that they had kidnapped the girls for sexual use and that she ended up poisoning them made more sense.
Thomas's Time is a much better realised story as you get a far more clear grasp of the various characters – Thomas, his wife, her ex and rebel James Hazeldine – and the way they react together. There is a well conveyed sense of the period and the end of the story builds to a reasonable dramatic climax based on actual Historic Events.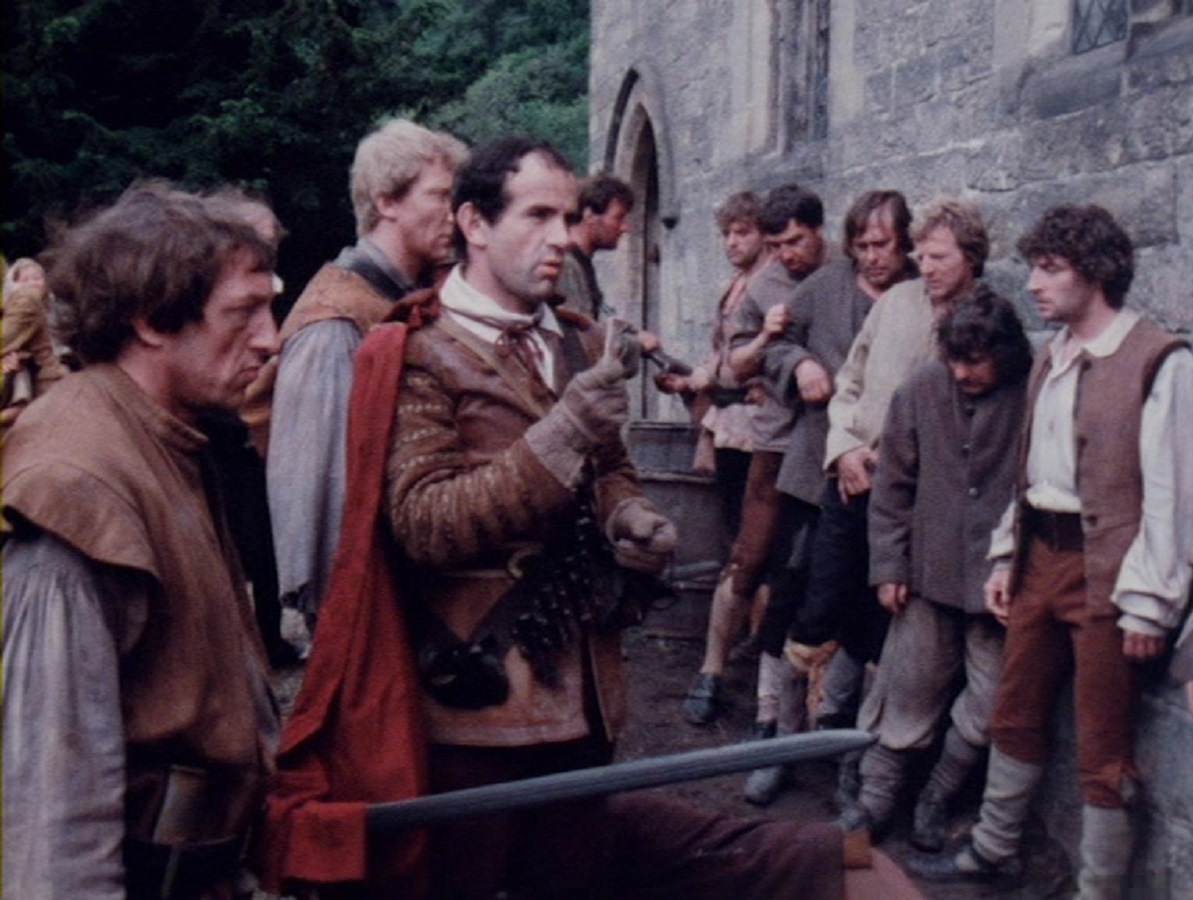 The sections of the film that work the best are the present-day ones entitled Tom's Time. Stephen Petcher and Lesley Dunlop make a convincing couple, while Bernard Gallagher and Stella Tanner give good performances as his parents. The story crafts the character interactions in a very naturalistic way. It is not a film that gets particularly worked up over any of its dramas – I would accuse John McKenzie's direction of being naturalistic to the point of distant – but the end the film reaches is a saddening one.
Director John MacKenzie had earlier appeared with the excellent boys' boarding school psycho-thriller Unman, Wittering and Zigo (1971). MacKenzie later went on to mainstream thrillers like The Long Goodbye (1980), The Honorary Consul (1983) and The Fourth Protocol (1987). His one other venture into genre material was the yachtboard psycho-thriller Voyage (1993).
---
Trailer here
---