---
Crew
Director/Screenplay – Daniel Farrands, Producers – Luke Daniels, Daniel Davila, Daniel Farrands, Lucas Jarach, Swen Temmel & Meadow Williams, Photography – Roberto Correa, Music – Steve Moore, Visual Effects – Gardocki Visual Effects LLC (Supervisor – Matt Gardocki), Special Effects Supervisor – Chris Bailey, Makeup Effects – Laura Bedwell-Young, Romie Macedo & Lindsay Petersen, Prosthetic Effects – Russell FX (John Russell & Sierra Space), Production Design – Robert Brecko Acklen. Production Company – Green Light Pictures/1428 Films.
Cast
Peyton List (Aileen Wuornos), Tobin Bell (Lewis Fell), Lydia Hearst (Jennifer Fell), Andrew Biernat (Mitch Miller), Nick Vallelonga (Victor Miller), Swen Temmel (Grady Miller), Ashley Atwood (Older Aileen), Meadow Williams (Diane Pittman), Hamish Sturgeon (Peter), Joseph Schwartz (Keith Wuornos)
---
Plot
Awaiting execution, serial killer Aileen Wuornos tells the filmmaker Peter one of the untold stories from her life. In 1976, she was working as a prostitute in DeLand, Florida. She wandered onto a private beach where she was befriended by Jennifer Fell who took Aileen home and offered her shelter. Jennifer was then shocked to find Aileen in bed with her elderly father Lewis, a retired yacht commodore. Lewis and Aileen married shortly after. Jennifer then began to uncover the truth about Aileen – that she had a criminal past and would lie and even murder those who threatened to expose her.
---
Aileen Wuornos (1956-2002) was an American serial killer. In 1991, Wuornos was arrested in Volusa, Florida and charged with murder. She confessed to shooting seven men between 1989 and 1990, claiming they had attempted to rape her while working as a prostitute. She was convicted in 1992 and sentenced to execution, which occurred by lethal injection in 2002. There was much fascination around her case due to Nick Broomfield's two documentaries Aileen Wuornos: The Selling of a Serial Killer (1992) and Aileen: Life and Death of a Serial Killer (2003). Wuornos was memorably played on screen by Charlize Theron in an Academy Award-winning performance in Monster (2003). Her ghost (played by Lily Rabe) also turned up in the Devil's Night episode of American Horror Story: Hotel (2015).
Aileen Wuornos: American Boogeywoman comes from Daniel Farrands who has a reasonable genre history. One of his first jobs was the screenplay for Halloween: The Curse of Michael Myers (1995) and he was written the scripts for other horror films such as The Tooth Fairy (2006), The Girl Next Door (2007) and Havenhurst (2016), as well as produced The Id (2015) and Amityville: The Awakening (2017). Farrands directed and wrote several episodes of the History Channel series History's Mysteries (1998-2011) dealing with the supposed Amityville hauntings. Throughout the 2000s, Farrands has directed a number of documentaries about horror films with His Name Was Jason: 30 Years of Friday the 13th (2009), The Crystal Lake Massacres Revisited (2009), Never Sleep Again: The Elm Street Legacy (2010), Scream: The Inside Story (2011) and Crystal Lake Memories: The Complete History of Friday the 13th (2013). Farrands began directing a series of True Crime-related films with The Amityville Murders (2018) about the Ronald DeFeo killings that preceded the Amityville Horror story, followed by The Haunting of Sharon Tate (2019), The Murder of Nicole Brown Simpson (2019) and Ted Bundy: American Boogeyman (2021), a companion piece of sorts to this, released two months earlier.
As with his other films, Farrands appears to have done some reading on the facts of the actual incident and makes some effort to replicate what happened. Wuornos did marry 69 year-old retired yacht club commodore Lewis Fell briefly in 1976 but the marriage was annulled several months later. Exactly what happened between the two is not known but is something that Daniel Farrands has embellished out into what essentially becomes 'The Young Aileen Wuornos Story.'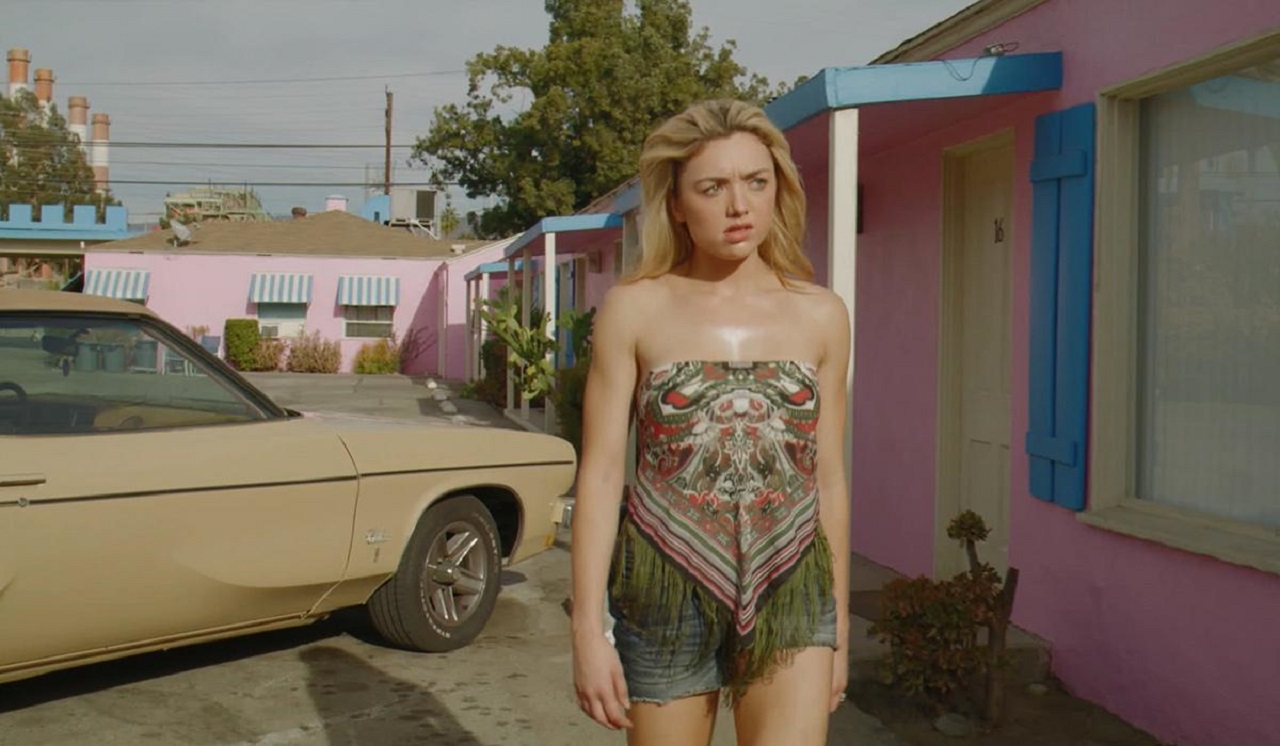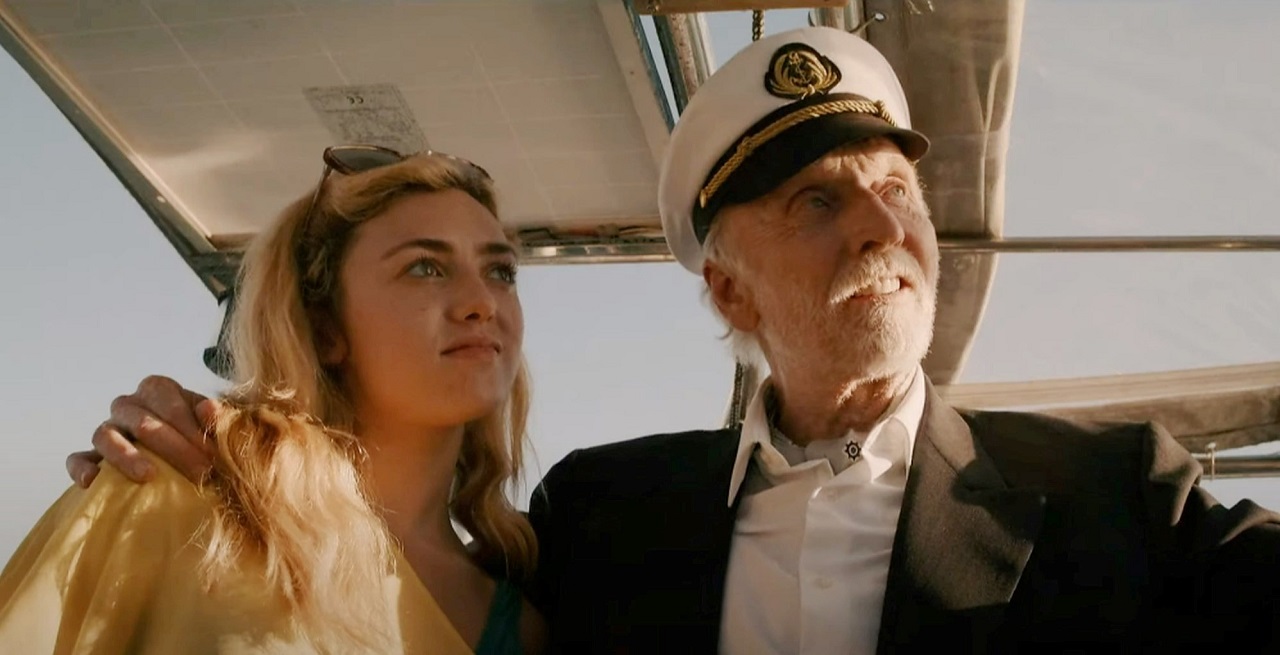 While Ashley Atwood gets down the crazed Aileen we all know from the Nick Broomfield video interviews during the framing scenes, albeit fitted out with a set of false teeth that make her look prehensile, I had difficulty buying Peyton List as the younger Aileen. She seems to wear the Aileen who does dress up in the latter half and becomes a Femme Fatale of sorts but fails to seem convincing when it comes to the tough-as-nails Aileen that comes through in the interviews. The best scene that Peyton List gets is one where Lydia Hearst takes her to an upmarket dress shop and her streetwise attitude – where she has to be told that it is not Christian Die-or – cannot help but seem out of place. Up against the real Aileen seen in the Nick Broomfield documentaries and Charlize Theron's portrayal, Peyton List cannot help but seem anything other than a cheap copycat.
More to the point, Daniel Farrands has isolated one incident from Wuornos's past and blown it up. If we were hoping for an Aileen Wuornos origin story, this is not what we get. Rather it is a film that feels like Wuornos's name has been appropriated and she cast as the evil new wife in a Psycho-Thriller. The plot here resembles calculating and murderous wife films like Body Heat (1981), Black Widow (1987) and The Perfect Wife (2001). Farrands' exceedingly middle-of-the-road direction fails to give the film any of the style of these first two.
Looking at Aileen Wuornos's killing spree, all her crimes seem ones either of opportunism (robbing her johns) or self-defence – striking back against men who had or intended her harm. In FBI Behavioural profile terminology, she is what is called a disorganised killer. What doesn't come through is the sense of her being a premeditated killer – one who, as the film would have it, calculatingly married a man for his money and then started trying to get her hands on it and eliminate those who threatened to expose her. On screen here, there seems to be too much of a cold-blooded schemer – in other words, an organised killer – to Peyton List's Aileen. While Aileen may have (probably did) marry Lewis Fell for his money, what we know of what happened seems to suggest that she was too much of a wild cat, reverted too easily to her old ways to maintain the pretence and go through with any of her schemes.
Equally, Daniel Farrands embellishes the truth. It is not known if Daniel Fell had a daughter (who interestingly enough is played by Lydia Hearst, the daughter of another famous true crime figure Patricia Hearst). If Wuornos had killed people close to Fell and attempted to kill him, let alone steal his fortune, then some of this would almost certainly have come out during the trial of Wuornos and the extensive digging into her background that has gone on by various true crime tv shows. The film also has Wuornos kill her brother Keith, even though the record has him dying of natural causes, and then goes on to admit in her voiceover that this is at variance with the recorded facts.
---
Trailer here
---