aka Bundy: A Legacy of Evil
---
Crew
Director/Screenplay/Producer – Michael Feifer, Photography – Roberto Schein, Music – Andres Boulton, Visual Effects – Roberto Jimenez, Makeup Effects – Richard G. Calderon & Yvonne Wang, Production Design – Richard G. Calderon. Production Company – Barnholtz Entertainment.
Cast
Corin Nemec (Ted Bundy), Jen Nikolaisen (Stephanie), Kane Hodder (Warden), David DeLuise (Detective Jennings), Bill Jacobson (Judge Foggerty), Shannon Pierce-Wilkins (Mrs. Bundy), Nino Simone (Mr Bundy), Brock Burnett (Colorado Patrolman), Sammy Kindseth (8 Year Old Ted), Jay Pickett (Ross Davis)
---
Plot
Ted Bundy grows up in an abusive family background. He goes to college in Seattle to study law. There he becomes involved with Stephanie but she leaves him, telling him he is immature and not good enough for her. Ted then starts abducting and killing girls. He is eventually caught in Colorado but escapes from jail and goes on to slaughter a sorority of girls. Eventually arrested in Florida, he is placed on trial for his life.
---
The mid-2000s brought quite an interest in films based on true-life serial killers. This was not started but spearheaded by the award-winning Monster (2003). Others amid this fad included the likes of Ed Gein (2000), Dahmer (2002), Nightstalker (2002), Gacy (2003), Evilenko (2004), The Hillside Strangler (2004), Starkweather (2004), The Zodiac (2005), Karla (2006), Lonely Hearts (2006), Zodiac (2007), The Alphabet Killer (2008) and Freeway Killer (2010). (For greater detail see True Crime Films).
Amid these, director Michael Feifer jumped in with a series of low-budget offerings, most of which were cheaply made. These included Ed Gein: The Butcher of Plainfield (2007), Chicago Massacre: Richard Speck (2007), B.T.K. (2008), Boston Strangler: The Untold Story (2008) and Drifter: Henry Lee Lucas (2009). The criticism that would be made of all of Feifer's true-life serial killer films is that they have widely diverged from the facts about their respective subjects. Feifer has also made a number of other genre films, including A Dead Calling (2005), Lethal Eviction (2005), The Graveyard (2006), Grim Reaper (2007) and Bram Stoker's Dracula's Guest (2008). This side of the 2010s, Feifer appears to have abandoned serial killer material and the horror genre, indeed appears to have gone in exactly the opposite direction and now makes Christmas-themed family films.
Ted Bundy (1946-89) is one of the most notorious American serial killers. Beginning around 1974, Bundy murdered thirty women in seven different states (that is the tally he confessed to but the count is probably higher). Bundy frequented campuses and would break into dorms where he bludgeoned several of his victims to death. On other occasions, he would use a fake cast and lure women into helping him. After being arrested and making two escapes from jail, Bundy was finally placed on trial in Florida in 1979. This became a sensation in that it was the first trial to ever be televised where Bundy acted as his own lawyer and took the opportunity to play to the gallery. He was convicted and sentenced to death by electrocution in 1989. The Bundy story has been filmed before this with Matthew Bright's Ted Bundy (2002) and subsequent to this by Joe Berlinger who made the documentary series Conversations with a Killer: The Ted Bundy Tapes (2019) and the film Extremely Wicked, Shockingly Evil and Vile (2019) in tandem with one another.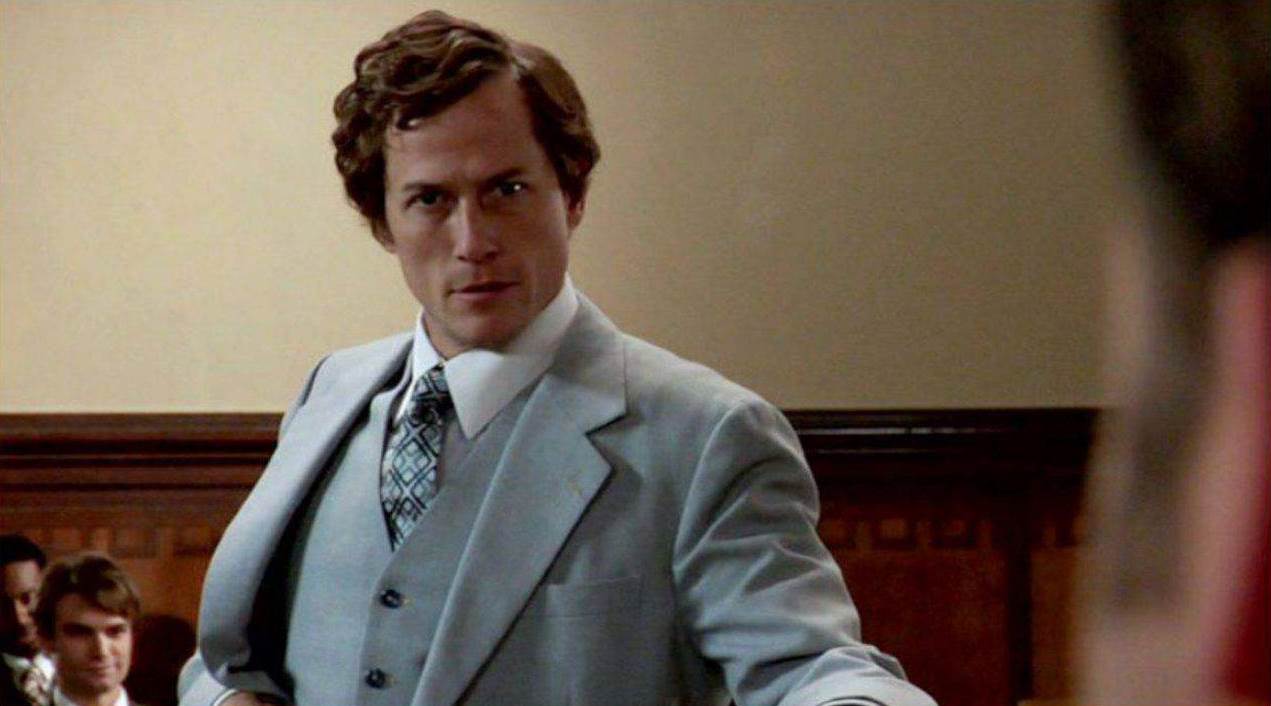 For once, Michael Feifer maintains reasonable faith to the details of the Bundy case – following him as a law student in Seattle and on his cross-country tour; the VW Beetle; his involvement in politics; his use of a cast/crutch to lure victims; his escape from jail via a ceiling duct; the attack on the Chi Omega sorority house; the details of the Florida court case, especially where he presses the investigating officer to recount the gory details of the crime scene.
About the only major fiction is the character of the girlfriend Stephanie who cruelly rejects Bundy for being too much of a boy and a later scene where he meets up with her and then abandons her in a restaurant. Bundy did have a longtime girlfriend in Elizabeth Kendall who later wrote a book about Bundy with The Phantom Prince: My Life with Ted Bundy (1981), although she appears to have been far more accepting of their relationship than the character in the film. The film leaves one with the implication that her rejection started Bundy killing whereas a serial killer's patterns are much more deeply ingrained than that and usually begin from a younger age.
All of that said, Bundy: An American Icon feels cheap. Michael Feifer was never much of a director and passes through the details of the Bundy case without offering any particular insight or making them come much to life. The surprise casting in the role is Corin Nemec who only a few years earlier was still playing teenagers well into his late twenties. Nemec seems quite a few inches taller and thinner in the face than the real Bundy. His early scenes have a certain gawky awkwardness but does a reasonable job transitioning from there to the emergence of the nice guy Bundy. The later court scenes show him as cockily assured and filled with an over self-confidence just like the real Bundy.
---
---