---
Crew
Director – Robert Vincent O'Neill, Screenplay – Robert Vincent O'Neill & Joseph M. Cala, Producer – Donald P. Borchers & Roy Watts, Photography – Andrew Davis, Music – Craig Safan, Special Effects – Roger George, Art Direction – Stephen Marsh. Production Company – Adams Apple/New World.
Cast
Donna Wilkes (Molly Stewart/Angel), Cliff Gorman (Lieutenant Andrews), Dick Shawn (Mae/Marvin Walker), Rory Calhoun (Kit Carson), Susan Tyrrell (Sally Monler), John Diehl (Killer), Elaine Giftos (Patricia Allen), David Underwood (Ric Sawyer)
---
Plot
Standoffish A-high school student Molly Stewart leads a secret double-life as Angel, a hooker on Hollywood Boulevard. It is her only means of supporting herself following her abandonment by her father and the death of her mother. However, a psycho is stalking the streets, killing the hookers. As the police try to protect the prostitutes, Molly's double identity is danger of being exposed.
---
Angel is a film that holds out for sociological relevance. It gets all indignant about its titular heroine's abandonment and the sense of moral corruption presented by her having to work as a streetwalker. I could easily imagine this as a documentary/docudrama that offers a gritty slice of real life story of the struggles of a girl to survive on her own.
On the other hand, soon in the film shows its true colours up by relying on blood and naked breasts for purposes of titillation. In truth, any shock portrait of real life be hanged, it was just business as usual for New World Pictures, the home to Roger Corman for most of the 1970s and the producer of a great many exploitation films during this era.
The footage that was actually shot on Hollywood Boulevard has colour but when the film jumps in with actors and tries to get the hooker patois down it is godawful – a drag queen dies with the epitaph "You can't die – you still owe me $147 you fucking faggot," which really says all there is to about the film. Former Western star Rory Calhoun appears as a clapped-out cowboy actor – roles like this must be an actor's equivalent of being reduced to a derelict.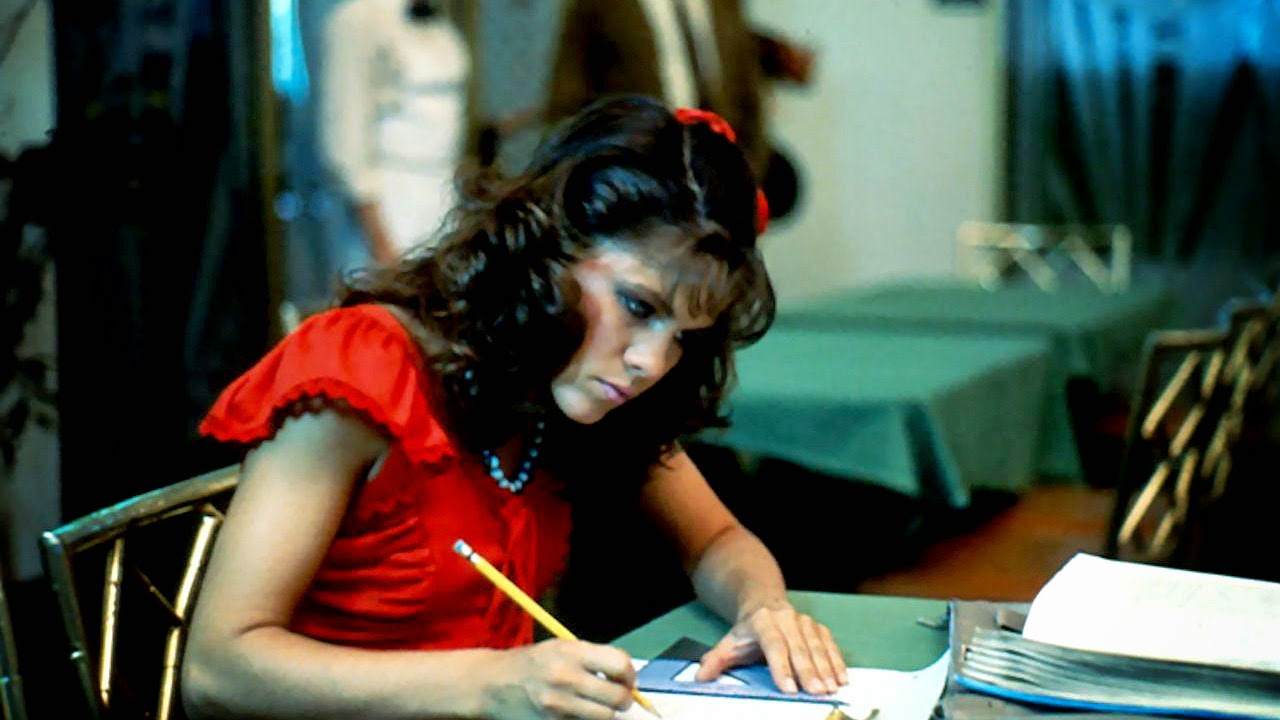 There have been three sequels:– Avenging Angel (1985), Angel III: The Final Chapter (1988) and Angel IV: Undercover (1994) – which are non-genre and mostly concern the adventures of the titular teenage hooker and her friends. All are terrible. The film was released in the US at around the same time as Neil Jordan's fine Angel (1982), causing some confusion between the two for audiences.
Director Robert Vincent O'Neill had previously directed a number of other genre exploitation films with the psycho-thrillers Blood Mania (1970) and The Psycho Lover (1970), as well as Wonder Woman (1973), which is unrelated to the DC superheroine but a mad scientist/kung fu film. O'Neill also wrote/produced the killer ape cheapie The Mighty Gorga (1970).
---
Trailer here
Film available online in several parts beginning here:-
---