---
Crew
Director/Producer – Michael Feifer, Screenplay – Wood Dickinson, Michael Feifer & Christopher Ryan, Photography – Hank Baumert, Jr., Music – Andres Boulton, Visual Effects – James Shaughnessy, Production Design – Richard G. Calderon. Production Company – Barnholtz Entertainment/Renegade Pictures.
Cast
Antonio Sabato, Jr. (Henry Lee Lucas), Kelly Curran (Becky), Kostas Sommer (Ottis Toole), Caia Coley (Viola Lucas), John Burke (District Attorney Farino), Nicolas Canel (Henry 15 Years Old), Ezra Averill (Henry 8 Tears Old), John Diehl (Sheriff Larabie), Brock Burnett (Anderson Lucas), Joy Jacobsen (Jenny), Thomas Garner (Hennessey), Bill Jacobson (Dr Braughner), Andrea Lewis (Charlene), Rusty Burns (Beatrice), Rachel J. Ferrari (Female Victim)
---
Plot
The early 1980s. Henry Lee Lucas has been arrested and is being held in a Texas prison. Before Sheriff Larabie, Lucas has confessed to hundreds of murders around the country. As a result, this has afforded him star treatment by the sheriff's department. A district attorney begins to question the veracity of some of these claims. On a telephone interview with a journalist, Henry tells his life story. His father was crippled and he was raised by a mother who worked as a prostitute and would brutally beat Henry. As a teenager, Henry first killed a girl who would not have sex with him and then his mother. In and out of jail and psychiatric institutions, Henry drifted through various states before meeting Ottis Toole. Joined by Ottis's fifteen year-old cousin Becky, who became Henry's love, the two of them conducted a random killing spree as they wandered from place to place.
---
Director Michael Feifer came to attention with a number of low-budget films based on true-life serial killers. These have included Ed Gein: The Butcher of Plainfield (2007), Chicago Massacre: Richard Speck (2007), B.T.K. (2008), Boston Strangler: The Untold Story (2008) and Bundy: An American Icon (2009). The criticism that would be made of all of Feifer's true-life serial killer films is that they have been notably liberal with the facts surrounding their respective subjects. Feifer has made a number of other genre films, including A Dead Calling (2005), Lethal Eviction (2005), The Graveyard (2006), Grim Reaper (2007) and Bram Stoker's Dracula's Guest (2008). This side of the 2010s, Feifer appears to have abandoned serial killer material, indeed appears to have gone in exactly the opposite direction and now makes Christmas-themed family films.
Drifter: Henry Lee Lucas is based on the life of purported serial killer Henry Lee Lucas. Lucas was raised in a tiny cabin in backwoods Virginia where he was violently abused by a mother who was an alcoholic prostitute. As an adult, he drifted through various southern states during the 1970s and made an acquaintance with Ottis Toole with the two becoming lovers. The duo travelled together and claimedly committed many murders. Lucas came to notoriety in 1983 after he was arrested by the Texas Rangers on the charge of murdering an 82 year-old woman. Lucas later claimed that he was held without clothing or blankets and confessed to the murder in an effort to improve his treatment. He also confessed to other murders and these were eagerly leapt upon by the Rangers who accepted Lucas's claim of responsibility for some 600 unsolved murders across multiple states. The various police departments eventually gave official credit to 213 of these.
Some people then began to question Lucas's claims and numerous contradictions became apparent – such as employment records that showed that Lucas was in other states when he claimed to have been conducting killings elsewhere. It was found that many of the police departments had been feeding Lucas information and allowing him access to crime files in order to boost the reliability of confessions, which he had then fed back to them, or that they would ignore the numerous occasions when Lucas got details wrong, dismissing it as the vagaries of memory. Lucas was sentenced to death for eleven murders, although this was commuted to life sentence in 1998 by George W. Bush back when he was Texas governor. Lucas died of natural causes in prison in 2001. People debate how many murders Lucas did in fact conduct with numbers that range from a mere two to around a most probable six and over 30.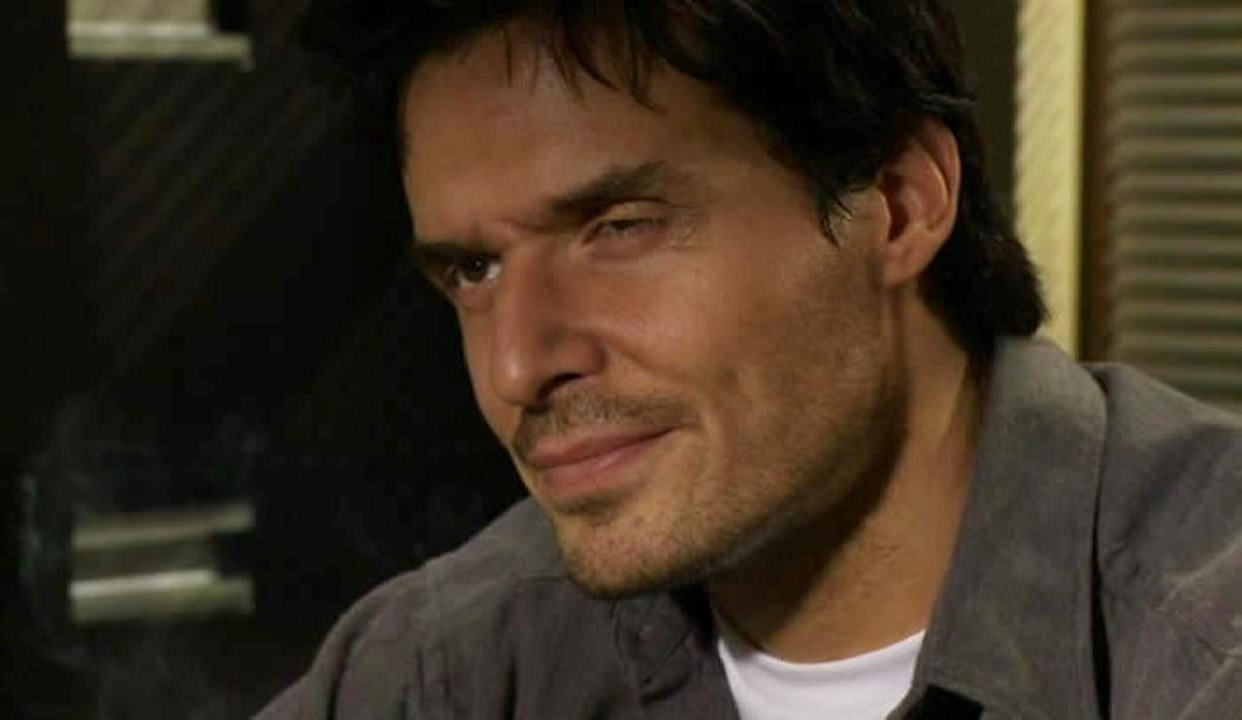 The Henry Lee Lucas story has been filmed once before with Henry: Portrait of a Serial Killer (1986), which in turn produced a fictional sequel with Henry: Portrait of a Serial Killer Part II (1996). Though Henry: Portrait of a Serial Killer is a far superior film to Drifter: Henry Lee Lucas, Drifter is by far the more accurate to the actual events (for the most part). Henry: Portrait of a Serial Killer buys into the story of Henry Lee Lucas as a drifter who randomly killed wherever he went, sometimes without even thinking about it, and supposedly accrued a body count in the hundreds. Drifter: Henry Lee Lucas more accurately reveals that most of this was made up by Lucas and capitalised on by a Texas police department who were only too willing to believe they had landed the big one and lined up law enforcement agencies from multiple states so that Lucas could confess to unsolved crimes. In its defence, Henry: Portrait of a Serial Killer is not pretending to be a true story and the truth behind Henry Lee Lucas's claims did not come out until after it was released.
To this extent – and certainly far more so than any of Michael Feifer's other films – Drifter: Henry Lee Lucas is generally accurate to the facts regarding Henry Lee Lucas. Feifer introduces many aspects from Lucas's biography such as his mother working as a prostitute, her once making Henry go to school in a dress as a punishment, he having killed a girl who refused his sexual overtures as a teenager, the murder of his mother in an argument. On the other hand, there are also times when Michael Feifer clearly fudges the facts. Any mention of the fact that both Henry and Ottis were homosexual lovers and Ottis a gay hustler has been entirely omitted in the film. Henry clearly did also liase with women such as Frieda 'Becky' Powell and Laura Burnsley, the teenage girl he killed, but the film gives the impression that he was strictly heterosexual and that Becky was the love of his life.
Drifter welcomely shows Henry Lee Lucas making up many of his claims for the notoriety and being given preferential treatment by the Texas police department, as well as scenes where people start to pull holes in his story. On the other hand, Drifter wants to have its cake and eat it too. It wants to debunk the claims that Henry Lee Lucas made, yet also to buy into Henry's fictions and throw in various scenes where Henry and Ottis are mindlessly killing people as they drift about – notably a scene where they slaughter someone in a movie theatre or where Antonio Sabato, Jr. attacks a woman in her house. (There is at least one good scene where Henry and Ottis pick up a female hitcher (Joy Jacobsen) and act in a sexually menacing way – although the film is surprisingly tame in the depiction of these in comparison to Michael Feifer's other films). At the end, the film eventually has Henry confessing to only killing his mother and Becky.
The other problem I had with Drifter: Henry Lee Lucas was the casting of Antonio Sabato, Jr. Sabato is a male model turned actor and is considered a major heartthrob, having won various Sexiest Man Alive polls. It is surely an irony to see someone considered one of the most handsome men in the world being cast as what must surely be one of the ugliest. Do a Google image search for pictures of Henry Lee Lucas and you will see what I mean – someone who has a cocky sneer, multiple teeth missing and one side of his face malformed due to a glass eye. To his credit, Antonio Sabato, Jr. does play with lopsided smirk but his attempt to mimic a hick drawl and gravely dangerous psychopathic monotone comes out as laughable. Equally, Kelly Curran plays the part of Becky as though she has only a single brain cell in her head.
---
---