---
Crew
Director/Screenplay – Carson D. Mell, Producers – Sebastian Pardo & Riel Roch Richter, Photography – Drew Bienemann, Music – White Dove, Visual Effects – Coyote FX & Trace VFX, Production Design – Ashley Fenton & Megan Fenton. Production Company – Memory.
Cast
Steve Zissis (Dan Papadakis), Mark Proksch (Os), Jennifer Irwin (Mary Papadakis), Dax Flame (Jasper 'Jazz' Papadakis), Dan Bakkedahl (Joey Lee), Steve Little (George)
---
Plot
Artist Dan Papadakis and his wife Mary are certain there is a ghostly presence in their holiday home. The first ghost hunter they bring in takes a laidback approach, insisting the ghosts are benign and that nothing can be done. Dan's art dealer than tells him about Os, a badass ghost assassin. Dan returns to the house and brings in Os who conducts an examination and is certain that there are ghosts, possibly even demons there. As they go through Os's rituals over the course of several days, a camaraderie grows between the two men. Os, who has just been served with a divorce notice, is extremely grateful to be able to call Dan a friend. On the other hand, Dan starts to become convinced that Os may be completely nuts.
---
Another Evil is a debut feature for Carson D. Mell, a filmmaker from Arizona who had previously made several animated shorts. The film was shot on a low-budget in Mell's own parents' home and premiered at South By Southwest, making the tour of several international film festivals.
Another Evil is an exorcism comedy. It was billed as a horror comedy in the Vancouver International Film Festival program guide, although it is not what you would call a punchline, drumbeat and laugh-out-loud comedy. Nor does it ever seem to be acting as a parody of genre conventions and cliches. It is more of a unique indie film bromance gone wrong that offers a highly eccentric take on its portrayal of a ghost hunter.
It is not even a film that you can quarter and divide into easy genre niches. It is about a haunted house but the ghosts rarely appear. It is about an exorcist but he is also a flake who may not even have real abilities. It is ostensibly a horror/supernatural film but the actuality and detail regarding any of the manifestations is not so important to the film as the eccentric bromance at the heart of the show.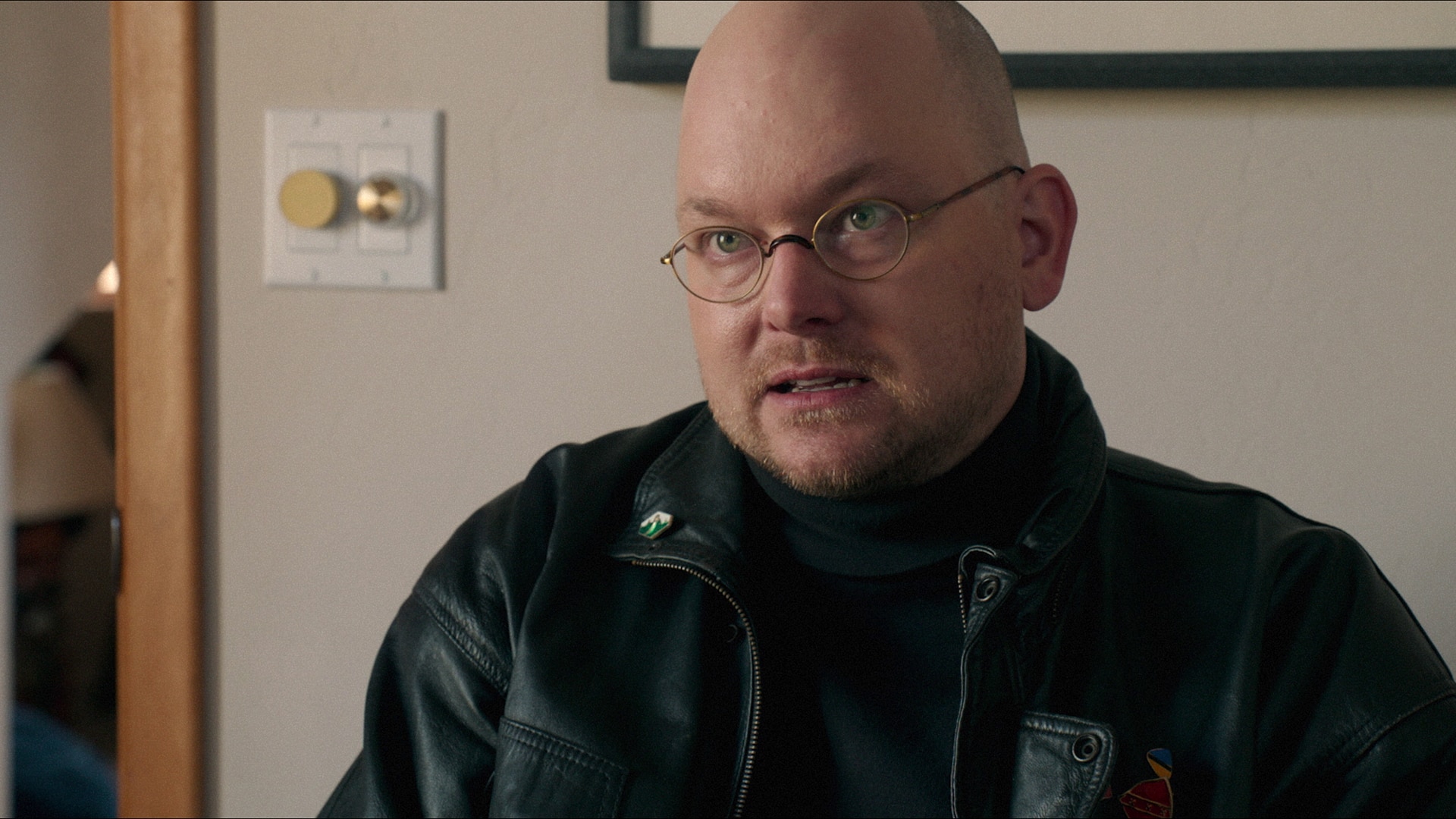 Mostly, Another Evil sits in the same place as comedies such as What About Bob? (1991) and HouseSitter (1992) or maybe Peter Weir's The Plumber (1978) about oddball characters who invade someone's house where the homeowner then discovers they are completely unbalanced, not before their lives have descended into total chaos.
The show is entirely stolen by Mark Proksch, an actor who comes so naturally born to the role it is hard to believe he is acting at all. He has a fantastic scene in the middle of the film in which he tells the story about the prank defilement of a corpse that turns into a strange sexual encounter before arriving a killer punchline, which contains some great acting. So too do the climactic scenes where Proksch performs an exorcism on an imprisoned Dax Flame. This is someone who clearly has a future ahead of him – he subsequently had a side-splitting role as the world's most boring vampire in tv's What We Do in the Shadows (2019– ).
(Nominee for Best Actor (Mark Proksch) at this site's Best of 2016 Awards).
---
---