---
USA. 2015.
Crew
Director – Alistair Legrand, Screenplay – Luke Harvis & Alistair Legrand, Producer – Ross M. Dinerstein, Photography – John Frost, Music – Ian Hultquist, Visual Effects Supervisor – Billy Jackson Visual Effects – Spontaneous (Supervisor – Clark Parkhurst), Special Effects Supervisor – Ron Trost, Makeup Effects – Autonomous F/X, Inc. (Supervisors – Jason Collins & Elvis Jones), Production Design – Mona Nahm. Production Company – Campfire Productions.
Cast
Ali Larter (Madison Heller), Arjun Gupta (Nikolai Golan), Max Rose (Jacob Heller), Chloe Perrin (Haley Heller), Patrick Fischler (Austin Hamilton), Merrin Dungey (Mrs Wallace), Kurt Carley (The Prisoner)
---
Plot
Madison Heller is a recent divorcee, struggling to cope with two children and trying to maintain a mortgage on her own. At the same time, she is being terrified by the appearance of strange and bloodied figures within the house. These even cause two ghostbusters she brings in to flee. With the help of Nikolai, her children's teacher and boyfriend, she tries to get to understand what the figures are and discovers a surprising scientific reason behind them.
---
At the outset, The Diabolical ends up seeming like a standard-seeming ghost story. Ever since the success of Insidious (2010), filmmakers have been employing evil-sounding adjectives as titles and this quickly slips in to seeming like another in a series of interchangeable and forgettable copycat ghost stories. That said, this turns out to not quite be the case – more on that below.
Sitting down to watch, I quickly became bored with The Diabolical as I felt I had seen it all before. The set-up, the characters, the jumps were nothing out of the ordinary. On the other hand, as the film progressed, there were a few scenes where director Alistair Legrand started doing something different. He appeared to be paying more attention than most to atmosphere.
There were a few striking effects – images of hands appearing through the ceiling; the blanket being levitated off the daughter's bed; the children becoming covered in weird black markings on their skin as they go outside, which disappear as soon as they move back in again; a twisted and gore-drenched figure crawling across the floor after materialising out of the laundry dryer.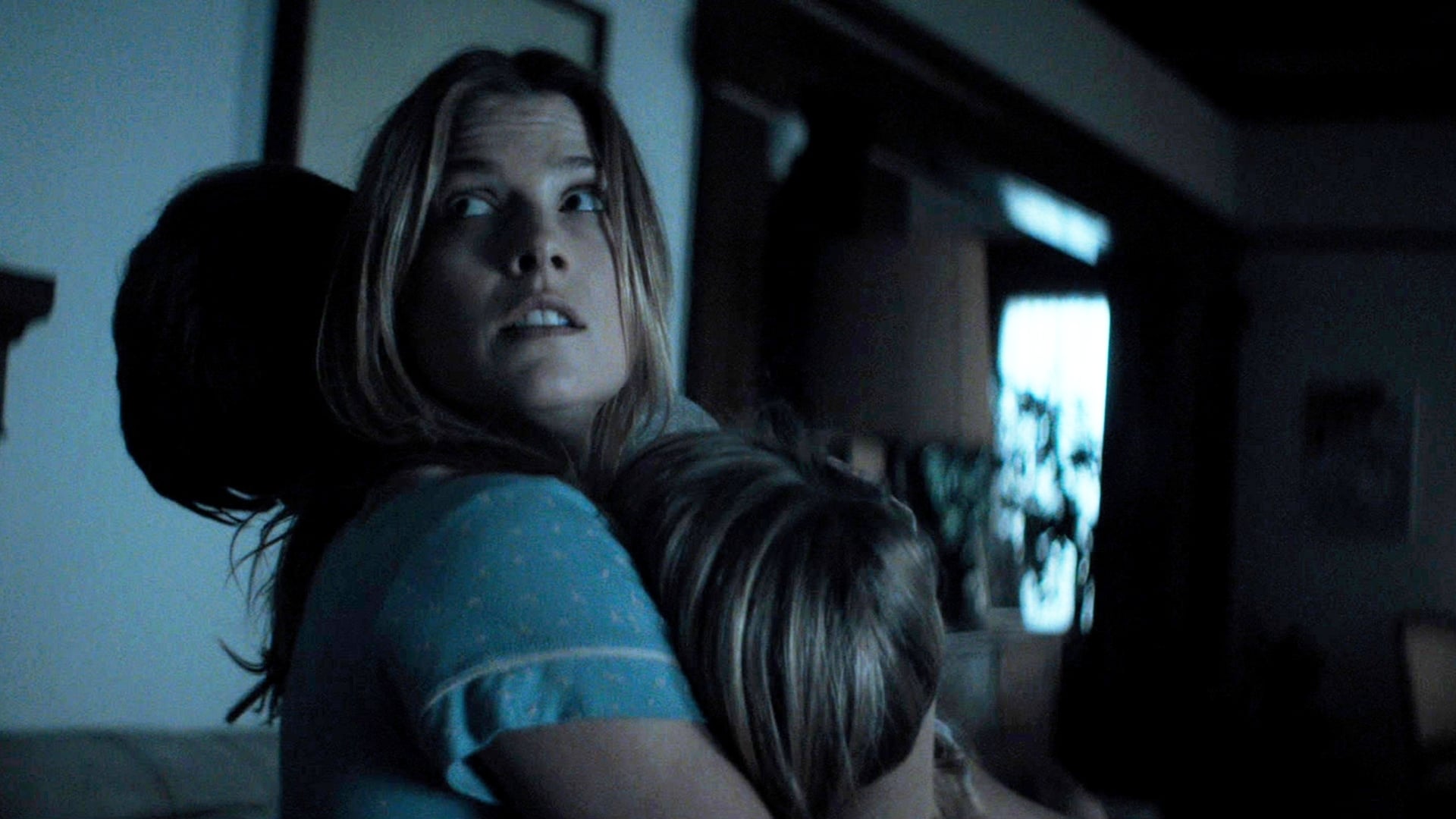 Where The Diabolical suddenly becomes interesting is when it comes to its main twist. [PLOT SPOILERS]. Here the film ends up doing a genre flip on us – taking us from another Insidious-modelled ghost story wannabe into the realm of what ends up being a science-fiction film. It is revealed that the figures that are appearing in the house are not ghosts but in fact experimental subjects that are being teleported back in time from the future.
There is an even further revelation about who one of the prisoners is that holds some effect. This is one of the better among the M. Night Shyamalan left field conceptual reversal endings that have been overused in the ghost story in recent years. If it doesn't exactly turn The Diabolical into a great film but at least offers something different to what we expect.
The Diabolical was a directorial debut for French director Alistair Legrand who subsequently went on to make Clinical (2017), which is a non-genre thriller although is billed as a horror film.
---
---