---
USA. 1993.
Crew
Director/Screenplay – Jennifer Chambers Lynch, Story – Philippe Caland, Producer – Carl Mazzocone, Photography – Frank Byers, Music – Graeme Revell, Visual Effects – Fantasy II Film Effects, Prosthetics – Bill 'Splat' Johnson, Art Direction – Paul Huggins. Production Company – Republic Pictures/Philippe Caland/Main Line Pictures/Overstreet Productions.
Cast
Julian Sands (Nick Cavanaugh), Sherilyn Fenn (Helena), Betsy Clark (Anne Garrett), Art Garfunkel (Dr Lawrence Augustine), Bill Paxton (Ray O'Malley), Kurtwood Smith (Dr Alan Harrison), Bryan Smith (Russell)
---
Plot
Surgeon Nick Cavanaugh is obsessed with the beautiful but bitchy Helena, although she persistently rejects his advances. He is then witness as Helena is hit by a car. He takes her back to his place where he is forced to surgically remove her legs. He keeps her there, patiently tending her. However, she scorns and refuses to be dependent on him, even when he surgically removes her arms after she tries to strangle him in an escape attempt. A strange relationship eventually grows between them, where she tries to teach him how a woman should be loved.
---
Boxing Helena attracted a good deal of media attention before it premiered. This principally came from two sources. The first of these was the court decision to award seven million dollars to the film's producers who claimed that Kim Basinger had opted out on a verbal agreement to star in the film that had been made over a lunch meeting, a meeting that Basinger claims never happened.
Secondly, the notice it attracted was that it is the directorial debut of twenty-five year old Jennifer Chambers Lynch who suddenly developed a new middle name – Jennifer 'daughter of David' Lynch – in press descriptions. When people considered Boxing Helena's subject matter, the thinking went, is family obsession catching? With all this attention in the gossip columns, very little was focused on the merits of the film itself – not many people went to see it when it did open and the critics were uniformly disparaging. All the furore aside, Boxing Helena is a modestly impressive film in its own right.
The film does not start out terribly promisingly – the build-up is maddeningly slow. The dialogue falls deadeningly flat and Jennifer Chambers Lynch's camera set-ups seem exasperatingly bland. Just when one feels like giving up on Boxing Helena completely, it starts to develop in most unusual ways. One thing that makes the film interesting is its constant refusal to conform to any generic expectations. It reminds of similar dark romantic obsession films like Misery (1990), Pedro Almodovar's Tie Me Up! Tie Me Down (1990) and The Skin I Live In (2011) and particularly The Collector (1965). [Although the ultimate film about love, obsession and amputation must be the incredibly perverse silent classic The Unknown (1927)]. However, Jennifer Chambers Lynch is not interested in the thriller aspects at all – there is only one scene that fitfully concentrates on Sherilyn Fenn's attempts to escape and that is it. She also tastefully shies away from giving us a freakshow as her old man would be wont to do – we never, for instance, actually see Helena's limbless stumps.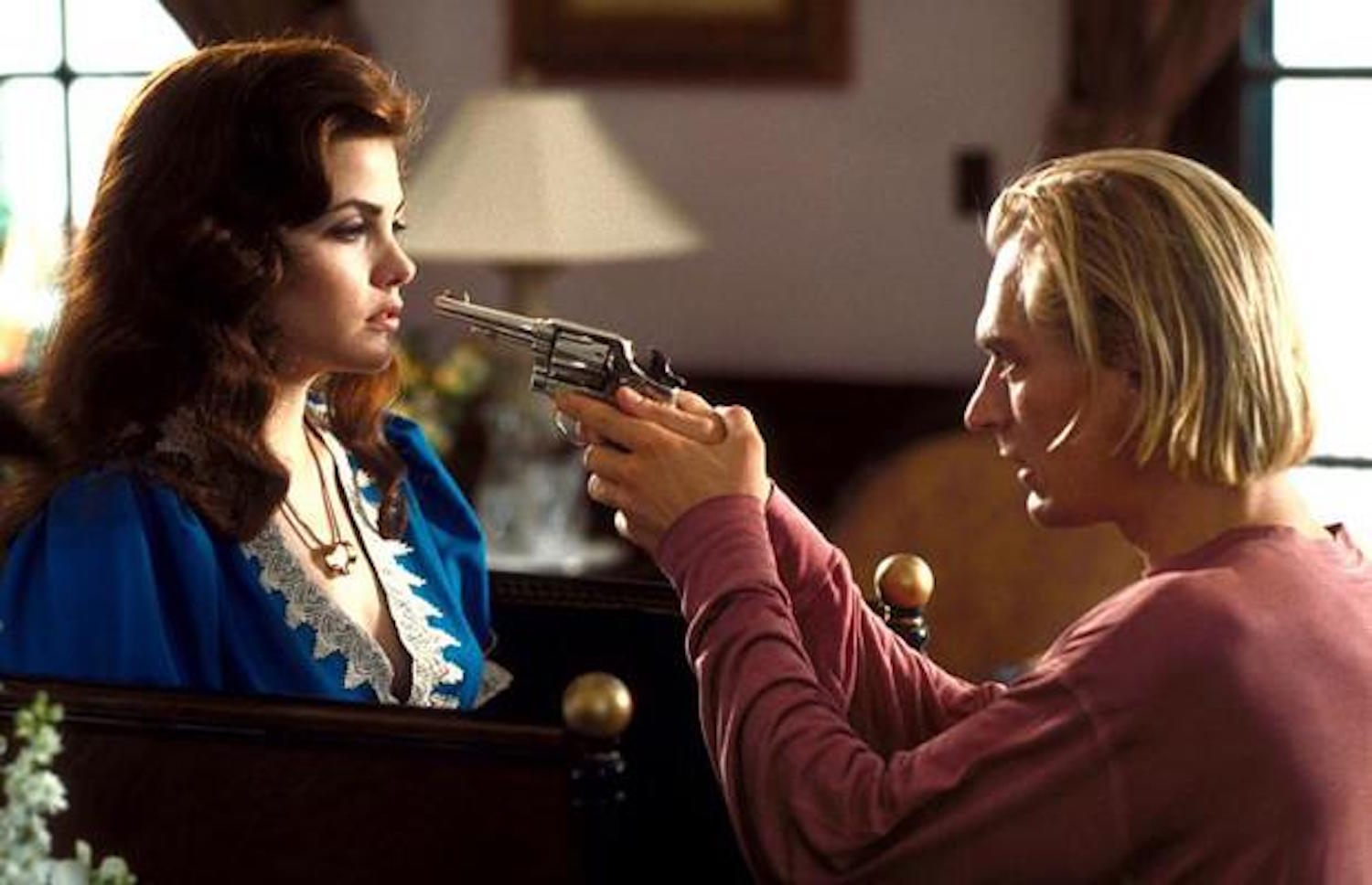 In fact, considering its subject matter, Boxing Helena is almost unbelievably tasteful. The most Jennifer Chambers Lynch manages is a couple of shocks upon the revelation of each of Helena's progressive stages of limblessness – but all one sees of that is Sherilyn Fenn without her arms in her sleeves or legs beneath her night-gown. Lynch pere would have undoubtedly jumped in with scenes of Sherilyn Fenn trying to escape by crawling on her limbless stumps or of Julian Sands making love to her amputated body – oddly enough David Lynch did direct his own film about a limbless woman with The Amputee (1974).
However, Jennifer has a very different film than that in mind. Slowly the film develops through Sherilyn Fenn's refusal to need Julian Sands and his self-debasing need to have her accept him to the surprising point where, in one startling dream scene, Sherilyn Fenn develops limbs again and tells him how he ought to treat a woman. It is a scene that contains some great writing from Jennifer Chambers Lynch. What starts out to be a perverse story about twisted sexual obsession, abduction and enforced surgery contrarily turns out to be a treatise on how women really want to be treated by men.
Jennifer Chambers Lynch is not sure how to end the film and uses one of the corniest devices in the book – the it-was-all-a-dream ending – which produced howls of outrage from the film's critics. Although, in truth, it does not work too badly as a device.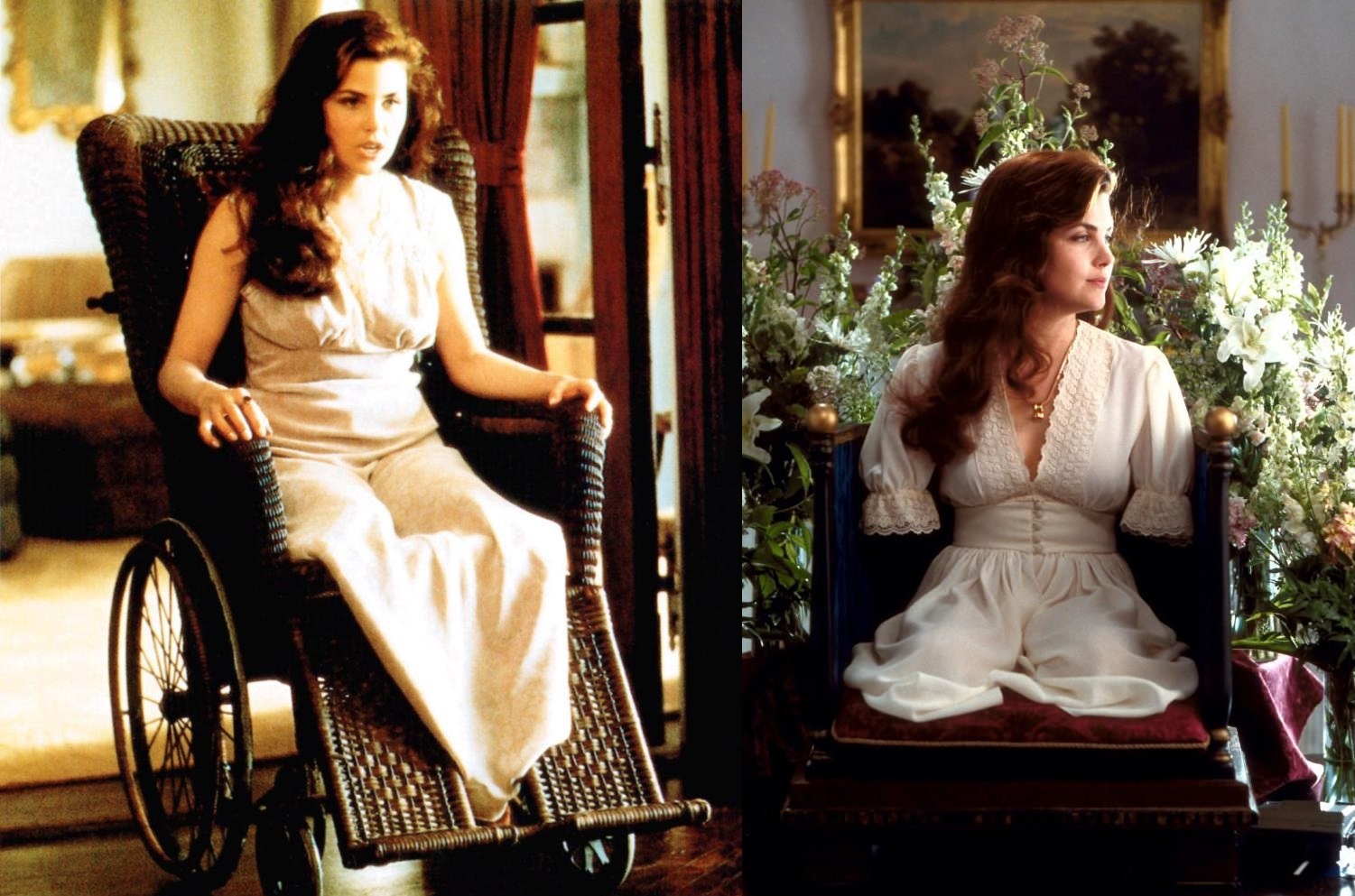 Lynch's main problem with the film though is her cast. Kim Basinger, who has a respectable lineage in boundary-pushing screen erotica, would have been great, but Lynch has to make do with Sherilyn Fenn. Fenn (who came to attention in David Lynch's tv series Twin Peaks [1990-1]) is a non-actress but here she is at least the most convincing she has appeared in a role, although that is more due to Jennifer Lynch's characterisation. Such, on the other hand, could not be said for Julian Sands's squirmingly introverted performance, which is just awful.
Boxing Helena was considered a flop and it was fifteen years before Jennifer Chambers Lynch was able to mount another directorial outing with Surveillance (2008), a mind-bender about the quest for truth in a series of serial killing; Hisss (2010) about a snake goddess that takes on human form; and Chained (2012) about a serial killer and his young male companion. More recently, Lynch has worked as a director for hire on various tv shows, including episodes of Dahmer – Monster: The Jeffrey Dahmer Story (2022) and The Watcher (2022).
---
Trailer here
Film online in several parts beginning here:-
---