aka American Zombieland
---
Crew
Director – George Bennett, Screenplay – George Bennett, Christopher De Maria & Brave Matthews, Producers – Stephen Andrews, Lauren Bedsole, George Bennett, Karina Bennett, Alexandra Malick, Brave Matthews & Andrea Ogden, Photography – Barry Strickland, Music – Geno Lenardo, Visual Effects Supervisor – Daniel Saldivar, Makeup Effects – Andy Arrasmith, Emma Campbell & Shelley Pinder, Production Design – Katherine Morgan & Cheryl Perkins. Production Company – Magicbullet Media/Summertown Productions.
Cast
Dave Mussen (Sam Pentergrass), Johnny Dowers (Sieve 'Popper' Popolopsis), Samantha Walker (Pam), Brave Matthews (Pistol), A.D. Johnson (Horatio), Kristen Renton (Tiffany Taylor), Ron Hill (Principal Skinner), Bryan Handy (Tibo), Sondra Currie (Ecky), Robert Johnson (Bubba J. Sr), Benjamin Chamberlain (Jojo)
---
Plot
In the town of Corsicana, Texas, people hold a party in anticipation of Sam Pentergrass's big opportunity in getting his film Deadbeat Zombie Dad accepted into a film festival. With everyone gathered, Sam cannot bring himself to break it to them that he was rejected from the festival with a letter telling what a piece of crap his film was. The party is interrupted as the town is overrun by an outbreak of zombies. In the midst of this, Sam tries to inspire people around him to come together and make a film about the zombie apocalypse that he intends to call Fat Ass Zombies.
---
The gonzo zombie film has emerged in recent years – see titles such as Zombie Beach Party (2003), Poultrygeist: Night of the Chicken Dead (2006), Zombie Cheerleader Camp (2007), Zombie Strippers! (2008), Attack of the Vegan Zombies! (2009), Santa Claus vs. the Zombies (2010), Bong of the Dead (2011), Cockneys vs Zombies (2012), Attack of the Lederhosen Zombies (2016) and Pride and Prejudice and Zombies (2016), among others. (For more of an overview of the genre see Zombie Films).
Amid this, we have had the very meta concept of the zombie film that takes place during the shooting of a zombie film. These have included the likes of I Survived a Zombie Holocaust (2014) and the quite astonishing One Cut of the Dead (2017), even The Snarling (2018), a werewolf film that takes place on the set of a zombie film.
I would happily nominate Fat Ass Zombies as my worst film of 2020 but for the fact that that spot had been won head and shoulders by Detroit Driller Killer/American Driller Killer (2020). That does not mean that Fat Ass Zombies is not a film that is painfully bad on all accounts. I felt disappointed that the title is a misnomer – I was kind of imagining an attack by hordes of obese undead but it is only the name of the film that the director character is making. Even then most of the zombies are regular size instead of obese, although the film does try to compensate by giving us an opening montage of about three overweight men running at the camera in slow-motion.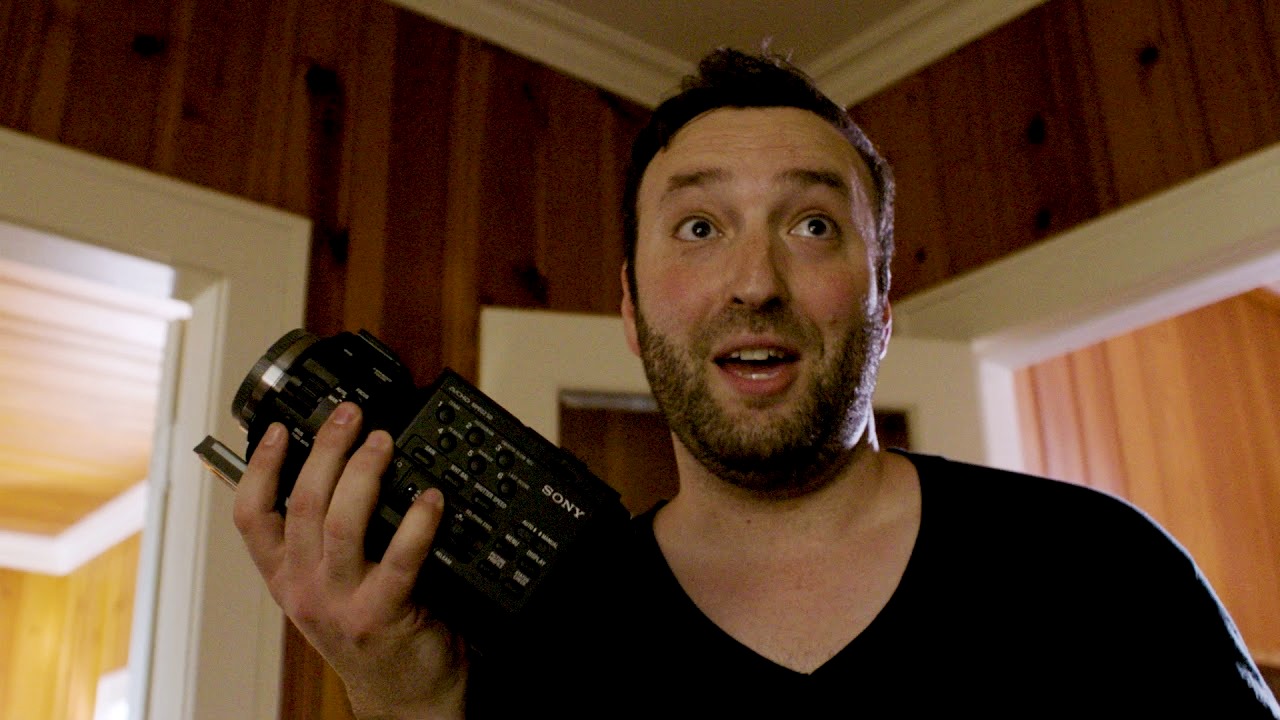 What makes Fat Ass Zombies even more of a painful viewing experience is that it recognises it is a bad film and tries to deal with it in an ironic light. The film readily delves into Bad Taste – scenes with Dave Mussen encouraging his dog to eat up the vomit after a party; farting seniors; discussions where Bryan Handy admits to jerking off to pregnancy videos; horndog Johnny Dowers talking about eating bleached ass; while titles for Dave Missen's previous films include Zombie Abortion Apocalypse.
The film almost reads as a naked expose of the filmmaker making it. It is about someone suffering from the absolute rejection of the filmmaking community – Dave Mussen's film is turned down with a letter that states: "The truth is your movie is a steaming pile of shitnuggets with the production value of a home video shot by a deaf, blind amputee that is drunk on cheap gin. Please consider quitting filmmaking altogether and maybe concentrating on digging ditches full time. Hopefully you'll perish in a fire or contract genital herpes." This is something you suspect may be not unakin to the feelings of low worth that George Bennett experienced in some of his filmmaking attempts and the film reads as a valiant determination to embrace it.
The plot has Mussen's filmmaker getting the assorted nobodies around the town together to make a seat-of-the-pants no-budget film during the zombie apocalypse – an idea that has some exploitable potential. The apocalypse ends with an astonishingly casual flick of the writer's pen. The end the film arrives feels like an undeniable wish fulfilment where Mussen's film finds the acclaim of stardom and Hollywood, although what it makes Fat Ass Zombies is less a zombie film than a film about how a filmmaker flies in the face of completely lack of talent. You suspect that much of the same thing could be applied to George Bennett.
(Winner Film in this site's Worst Films of 2020 list).
---
Trailer here
---