---
Crew
Director/Screenplay – David Jacobson, Producer – Larry Rattner, Photography – Chris Manley, Music – Christina Agamanolis, Marianna Bernoksi & Willow Williamson, Makeup Effects – Mark Bautista, Production Design – Eric Charles Larson. Production Company – Peninsula Films/Filmmakers Alliance/Infinityland Productions LLC.
Cast
Jeremy Renner (Jeffrey Dahmer), Artel Kayaru (Rodney), Bruce Davison (Lionel Dahmer), Dion Basco (Khamtay), Matt Newton (Lance Bell), Kate Williamson (Grandmother)
---
Plot
The true story of serial killer Jeffrey Dahmer. A factory worker in Milwaukee, Dahmer developed a fetish with drugging men and then having sex with them in gay clubs. This was soon no longer enough to fuel his obsession and he began to lure men back to his apartment where he would fatally poison them and have sex with the corpses.
---
Jeffrey Dahmer (1960-1994) was a serial killer of considerable notoriety. Dahmer was apprehended in 1991 when one of his victims managed to accidentally get away and was found by police. In the subsequent investigation, Dahmer was found to have been drugging and killing other men and having sex with their dead bodies since the age of fourteen. He is known for certain to have killed sixteen men. He would usually lure them to his apartment to watch porn or pose for photos and then drug them. He would have sex with the corpses, eat their flesh and often keep severed heads, hands, penises and other body parts as souvenirs in his apartment for years afterwards. In 1992, Dahmer was sentenced to 927 years in prison, although this ended when he murdered by another inmate in 1994.
The film Dahmer is extremely faithful to the details of Jeffrey Dahmer's life. Director/writer David Jacobson faithfully recounts incidents such as where Artel Kayau's Rodney (in real life, fourteen year old Laotian victim Konerak Sinthasomphone) managed to escape from Dahmer's apartment before Dahmer recaptured him and the fact that it was witnessed by two girls whose story was dismissed by police; the incident with Dahmer murdering his first victim (in reality Steven Hicks) at his grandmother's house after picking him up on the roadside; his father's claim to have found a head in a box; and the story that Dahmer was pulled over by a cop who did not realise at the time that Dahmer was carrying a body in the back of the vehicle. Largely though, David Jacobson is not interested in covering the biopic details of Jeffrey Dahmer's life. We are never, for instance, offered any psychological insights into what made Dahmer the way he is and David Jacobson has no interest in portraying either Dahmer's arrest or his subsequent murder in prison.
For a film that deals in such taboo subjects as necrophilia, murder and gay sex, Dahmer is surprisingly tasteful – little-to-no gore and no sex other than a brief scene in the gay bar. In fact, the film is almost tasteful to the point of being too mannered. What David Jacobson is interested in is the relationships between Jeffrey Dahmer and the three victims he shows us – a guy Dahmer picks up in a shoe store; the scenes that take up the body of the film with Dahmer seducing a young Black man, Rodney/Konerak, where we are not sure what the outcome will be; and a flashback to an earlier scene where Dahmer kills a school classmate, as well as several depictions of Dahmer's activities in a gay bar. Jacobson gets down the very ordinariness of the nowhere USA town, the factory job, bars and banal apartments that surrounded Dahmer's life.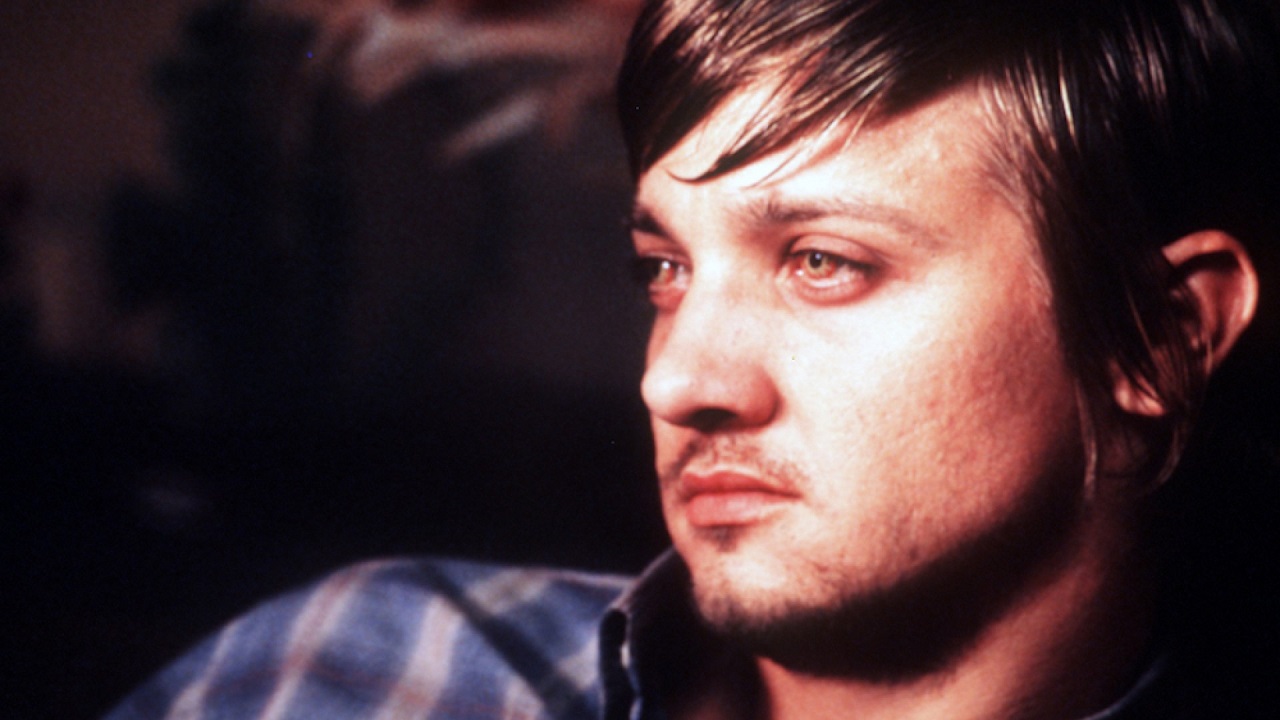 As Dahmer, Jeremy Renner – later an Academy Award nominated Best Actor for The Hurt Locker (2008) and Hawkeye in the MCU – gives an imperturbably cocky performance – even if he is a little shorter and far more baby-faced than the real Dahmer was. Indeed, the film's greatest surprise is that we come out of it regarding Dahmer relatively sympathetically.
Jeffrey Dahmer is also portrayed in The Secret Life: Jeffrey Dahmer (1993), Raising Jeffrey Dahmer (2006), the quasi-documentary/drama The Jeffrey Dahmer Files (2012), My Friend Dahmer (2017) concerning Dahmer's teenage years and the exhaustive and definitive tv mini-series Dahmer – Monster: The Jeffrey Dahmer Story (2022). He also makes appearances in Diary of a Serial Killer (2008), is resurrected/turns up as a ghost in Death Factory (2014) and the Devil's Night (2015) episode American Horror Story (2015), and makes totally gonzo appearances in Dahmer vs Gacy (2010), Gingerdead Man 3: Saturday Night Cleaver (2011) and Dumb & Dahmer (2021). Dahmer was also the subject of the three-part documentary series Conversations with a Killer: The Jeffrey Dahmer Tapes (2022).
Director David Jacobson has made three other films with the earlier Criminal (1994) and the subsequent Down in the Valley (2005) and Tomorrow You're Gone (2012), all non-genre, as well as produced the documentary tv series History of Horror (2018).
---
Trailer here
Film online in several parts beginning here:-
---