---
Crew
Director/Screenplay – Larry Fessenden, Producers – Larry Fessenden, Chad Harbold & Jenn Wexler, Photography – Chris Skotchdopole & James Siewert, Music – Will Bates, Visual Effects/Animation – James Siewert, Makeup Effects – Gerner and Spears Effects, Production Design – April Lasky. Production Company – Forager Film Company/Glass Eye Pix.
Cast
David Call (Henry Frankenstein), Alex Breaux (Adam), Joshua Leonard (John Polidori), Ana Kayne (Liz), Chloe Levine (Lucy), Owen Campbell (Alex Clerval), Addison Timlin (Shelley), Maria Dizzis (Georgina Polidori), Chris O'Connor (Anton Beaufort), Alice Barrett (Mrs Beaufort)
---
Plot
Alex Clerval walks out of his New York City apartment he has just moved into with his girlfriend Lucy after they have an argument only to be attacked and stabbed. A man covered in surgical scars comes around with no idea who he is. Henry comes to the man's aid, introducing him to the warehouse laboratory/apartment he uses. Henry patiently tends the man as he starts to rewire his brain and relearn everything. The man chooses the name Adam. However, Henry's longtime friend and backer, the pharmaceutical CEO John Polidori, is eager for results with the process Henry has devised that promises to reanimate dead tissues and allow the stitching together of parts taken from different bodies. Polidori's carefree insistence on taking Adam out for a night on the town to experience life and Henry's girlfriend Liz's sympathies both serve to tear Adam in different directions.
---
Larry Fessenden is an independent genre director who has been gradually making a name for himself since the late 1990s delivering a series of strong horror films, even if most of them remain under the mainstream commercial radar. Fessenden began in low-budget horror films with No Telling (1991) and went onto the vampire film Habit (1997), before graduating to the better budgeted Wendigo (2001), the environmental horror The Last Winter (2006), the monster movie Beneath (2013), as well as making the N is for Nexus segment of ABCs of Death 2 (2014) and the Fever episode of Isolation (2021).
Fessenden has also acted as a producer for a number of other horror films via his Glass Eye Pix production company. Glass Eye's films have included the likes of The Off Season (2004), Zombie Honeymoon (2004), The Roost (2005), Automatons (2006), Trigger Man (2007), I Can See You (2008), I Sell the Dead (2008), The House of the Devil (2009), Satan Hates You (2009), Bitter Feast (2010), Stake Land (2010), Hypothermia (2011), The Innkeepers (2011), Late Phases (2014), Darling (2015), Most Beautiful Island (2017), Psychopaths (2017) and The Ranger (2018). Fessenden has also made a number of appearances in other films as an actor, including bit parts in Bringing Out the Dead (1999), Session 9 (2001), Broken Flowers (2005), The Brave One (2007) and The Dead Don't Die (2019).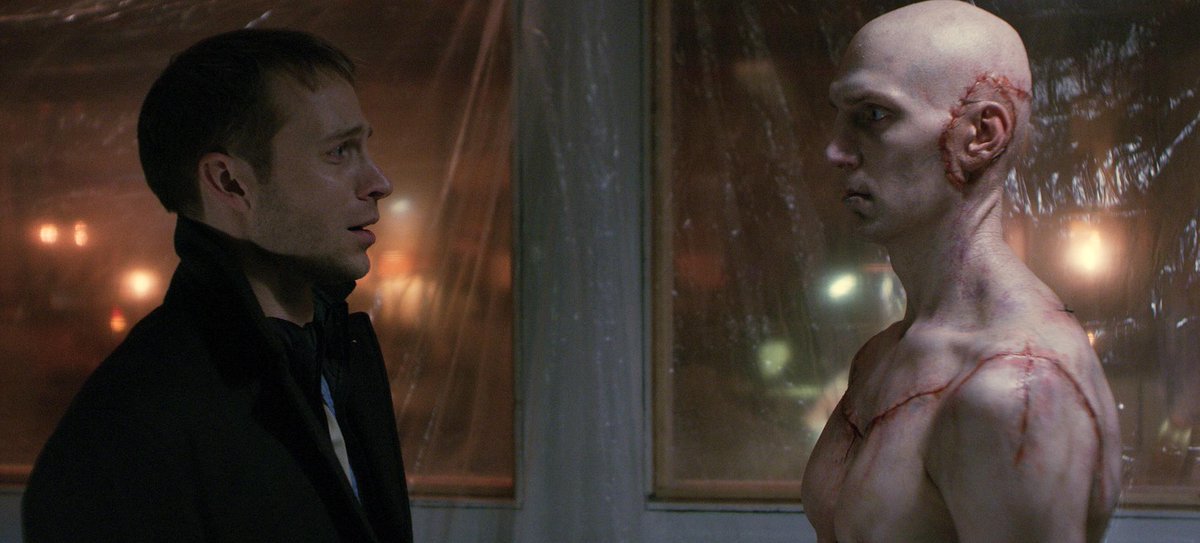 Depraved is Larry Fessenden's sixth film as director. It is a modernisation of Mary Shelley's Frankenstein (1818). There have been a number of Frankenstein updatings conducted over the years that rewrite the story into the present day with the likes of Frankenstein '80 (1972), Dr Franken (tv movie, 1981), Frankenstein's Baby (tv movie, 1990), Mr. Stitch (1995), the Dean Koontz Frankenstein (tv movie, 2004), Frankenstein Reborn (2005), Frankenstein's Bloody Nightmare (2006), Frankenstein (tv mini-series, 2007), The Frankenstein Syndrome (2010), Closer to God (2014) and Frankenstein (2015).
Fessenden relocates the story in a converted warehouse in Manhattan. Frankenstein (or just Henry as he is known) is now a former medic in the Middle Eastern war zone and is less mad than seems to have unresolved combat-related PTSD. Now Frankenstein's experiments are not so much unethical as off the book ones being backed by a morally flexible pharmaceutical CEO, played with gregarious regard by Joshua Leonard of The Blair Witch Project (1999) fame.
The film does all the expected homage things, which have become fairly much de rigeur for this type of film – Frankenstein and his girlfriend are simply named Henry and Liz; the original donor of the body is an Alex Clerval named after Frankenstein's lab assistant in the book; the girl (Addison Timlin) that the monster abducts is named Shelley; while Frankenstein's backer is named Polidori who is not actually in the book but was the name of Lord Byron's physician who was present at the Villa Diodati in 1816 when Mary Shelley conceived of the book, although did also lend his name to a rival doctor in Frankenstein: The True Story (1974).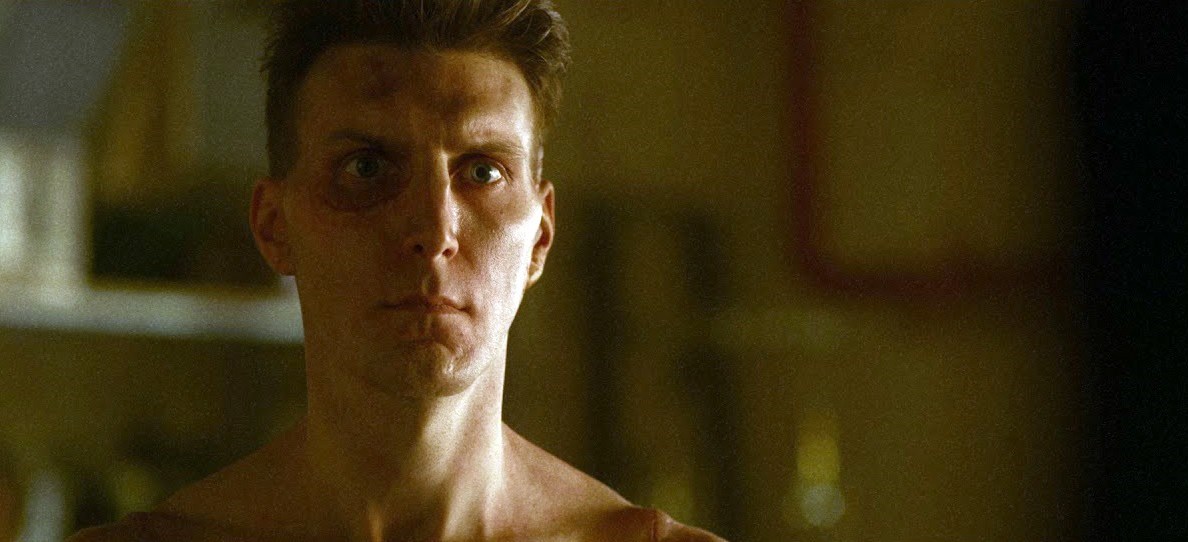 It is interesting seeing the essence of the Frankenstein story play out in Larry Fessenden's naturalistic, often improvisational way – this is maybe the first Frankenstein film where we get to see Frankenstein and creation playing ping pong. There's a great scene where Joshua Leonard takes Alex Breaux's Adam for a tour of the city and gives a incisive damning of the human condition as they wander through the exhibits at the Metropolitan Museum – the depravity of the title.
On the other hand, I don't think this is one of Larry Fessenden's greater films – it didn't amaze me with ideas in the same way that The Last Winter did or carry the bared character tensions that Beneath did, and especially it never turns the Frankenstein film inside out in the same way that Habit did the vampire film. It may simply be that the Frankenstein film has undergone so many permutations that the idea of a modernised take is nothing new anymore and that Fessenden fails to offer anything particularly novel.
---
---