---
USA. 1981.
Crew
Director/Screenplay – Oliver Stone, Based on the Novel The Lizard's Tail by Mark Brandel, Producer – Edward R. Pressman, Photography – King Baggott, Music – James Horner, Visual Effects – Carlo Rambaldi, Special Effects – Dale Martin & Andrew Miller, Hand Effects – Gabriella Young, Makeup Effects – Thomas Burman & Stan Winston, Production Design – John Michael Riva. Production Company – Edward R. Pressman/Ixtlan.
Cast
Michael Caine (Jonathan Lansdale), Andrea Marcovicci (Anne Lansdale), Annie McEnroe (Stella Roche), Mara Hobel (Lizzie Lansdale), Bruce McGill (Brian Ferguson), Viveca Lindfors (Doctor)
---
Plot
Comic-book artist Jonathan Lansdale and his wife Anne are arguing as she drives. She skids to avoid an oncoming vehicle and Jonathan's right hand is sideswiped and severed by a truck. The hand is unable be found afterwards. Jonathan is fitted with a prosthesis but is forced to resign from drawing his beloved 'Mandro' strip. The two separate. Jonathan takes up a teaching position and then becomes involved with student Stella Roche. As he becomes increasingly bitter and mentally unstable regarding his wife, jealousy about Stella and over the directions 'Mandro' is being taken, it appears that the disembodied hand is returning to vent his anger and kill the people who anger him.
---
Since the mid-1980s, Oliver Stone has become one of the top-drawer Hollywood directors with films like Platoon (1986), Wall Street (1987), Born on the Fourth of July (1989), The Doors (1991) and JFK (1991), among others. Many people don't like Stone for his large incisive bludgeoning of messages, I contrarily do. While some of his lesser films – Nixon (1995), U Turn (1997) – tend to a bombastic overkill, he is at least welcome among the bland innocuousness of the rest of the popcorn entertainment and the conservatism of most studio product as someone with an ardent and articulate political voice and someone who is prepared to stir audiences up to make it known.
While Stone likes to give people the impression he began directing with Salvador (1986), he had sat in the director's chair for several years before that and during this time turned out two interesting horror entries, Seizure (1974), a very strange film with a small cult reputation in some quarters, and the more mainstream The Hand here.
The disembodied hand theme has become something of a cliche on film, having been first dealt with in The Beast with Five Fingers (1946) and continuing through the likes of Invasion of the Saucer Men (1957), The Crawling Hand (1963), Dr Terror's House of Horrors (1965) and the more spoofy likes of The Evil Dead II (1987), Waxwork II: Lost in Time (1992), Quicksilver Highway (1997), Idle Hands (1999) and Bloody Knuckles (2014), not to mention a disembodied hand becoming a regular character in tv's The Addams Family (1964-6).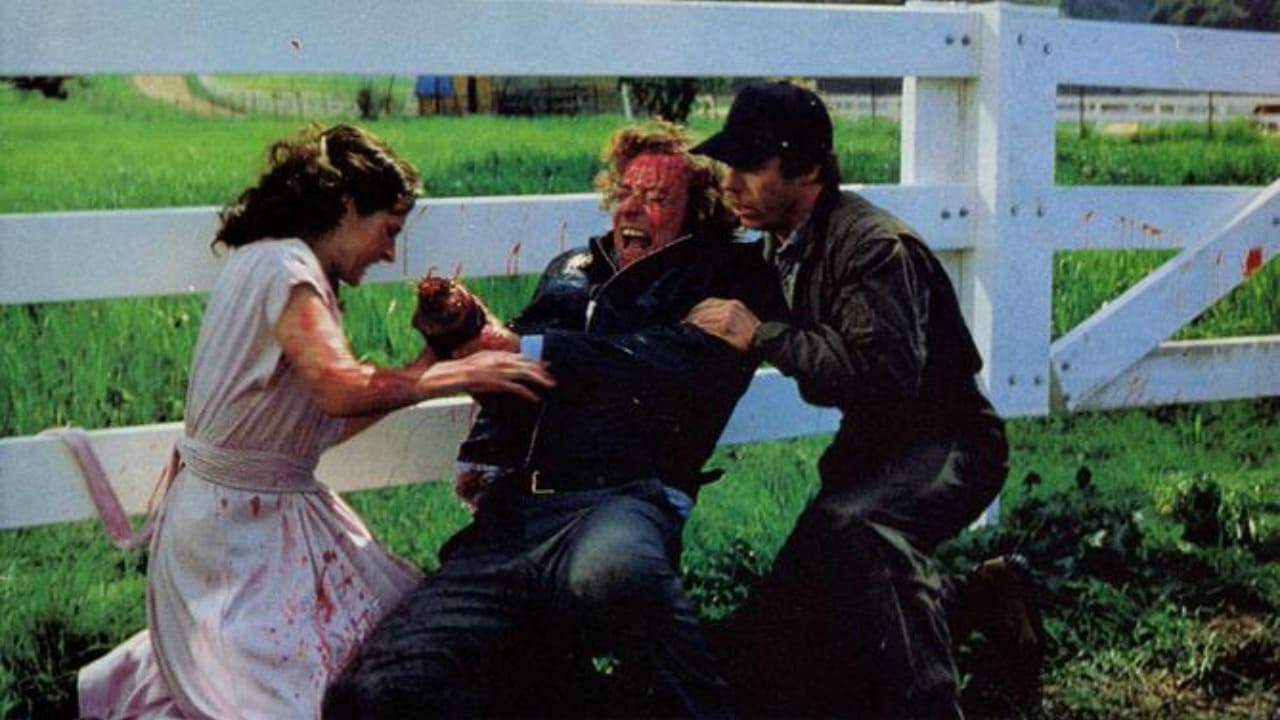 The Hand emerges more as a variant on the monster from the id film along the lines of the likes of Forbidden Planet (1956), The Black Cat (1981) and Monkey Shines (1988), with the disembodied limb coming to act out the aggrieved individual's repressed angers. Alas, this leads to a film that seems like a single 90 minute misanthropic rant with the hand coming to exact Michael Caine's ill feelings towards his wife, his possibly unfaithful girlfriend, the people who cheated him, even winos on the street (a cameo appearance from Stone). It is all a little heavy-handed.
Nevertheless, even when passing through hackwork like this, Oliver Stone succeeds in elevating it. He occasionally invests the film with a sense of ambiguity where we are never entirely sure whether it is the disembodied hand or else a demented Michael Caine doing things during his blackouts. In fact, The Hand is a film that could easily have come from the great producer Val Lewton whose films always dealt in psychological ambiguity between whether the supernatural was real or imagined – see Cat People (1942). (The Beast with Five Fingers tried to be a Lewtonian film too).
There are some fine scenes that touch upon this sinister uncertainty with Michael Caine going mad, threatening Annie McEnroe, and especially of his black-gloved hand appearing almost as a physical presence while he is in bed with her. There is one superlative piece of misdirection Stone creates that particularly stands out – the scene where, through judicious cross-cutting, he lets us believe that Andrea Marcovicci has been killed in a car crash and even leads up to the sheriff coming to Michael Caine's door to tell him, only to have Caine open the door to show Marcovicci standing there.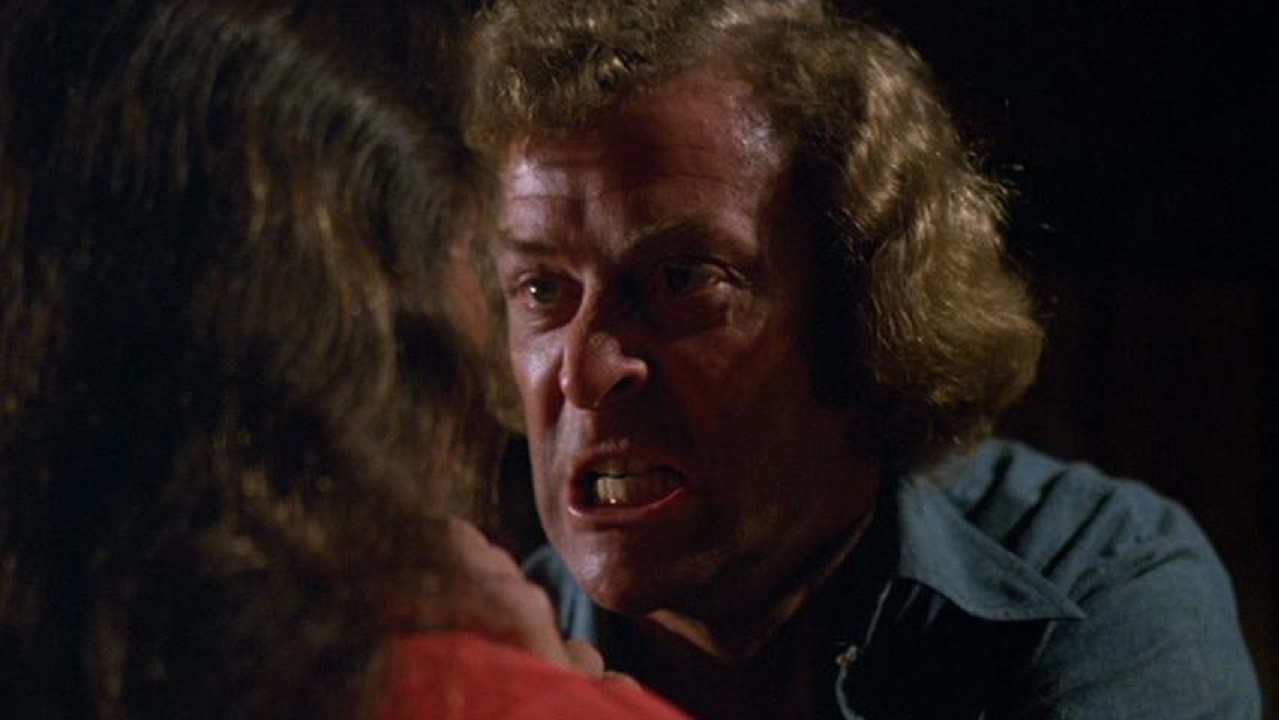 At the time he made The Hand, Michael Caine was caught in a career lull between being a brash young matinee idol in the 1960s, a disaster movie star in the 1970s and reinventing himself as a grand knight of the profession in the 1990s. He gives as an astonishingly over-the-top performance here, one that he almost entirely manages to deliver while yelling his head off. Caine can be a fine performer but unfortunately reserves types of performance like the one here for what he clearly regards as his bread-and-butter films. The climax with he wrestling and gasping around on a garage floor with a fake hand scales heights of overacting few other reputable actors would dare.
While these days Oliver Stone is more concerned with large, provocative message and political films, it would be interesting to see him revisit genre territory again. Certainly, some of his films have dabbled there – Talk Radio (1989) could almost be construed as a psycho film of sorts, as could the film noir U Turn (1997). His most notable other genre work as director was the mass murder epic Natural Born Killers (1994). He also wrote the screenplay for Conan the Barbarian (1982). As producer, Stone has overseen other genre films such as Kathryn Bigelow's psycho-thriller Blue Steel (1990), the superb Cyberpunk tv mini-series Wild Palms (1993) and Freeway (1996), Matthew Bright's deconstructed version of Little Red Riding Hood.
---
---