---
Crew
Director – David Slade, Screenplay – Brian Nelson, Producers – Michael Caldwell, David Higgins, Richard Hutton & Jody Patton, Photography – Jo Willems, Music – Harry Escott & Molly Nyman, Visual Effects – Rushes Post Production (UK), Production Design – Jeremy Reed. Production Company – Vulcan Productions/Launchpad Productions.
Cast
Patrick Wilson (Jeff Kohlver), Ellen Page (Hayley Stark), Sandra Oh (Judy Tokuda), Jennifer Holmes (Janelle Rogers)
---
Plot
32 year-old L.A. photographer Jeff Kohlver meets up with fourteen year-old Hayley Stark after chatting with her on the internet. Jeff invites her back to his house on the offer of her modelling for some shots and proceeds to feed her alcohol. Jeff suddenly passes out and comes around to find himself tied up. Hayley admits that she spiked his drink. She begins to interrogate him, accusing him of having deliberately taken her back to his place with the intent of seducing her, fully knowing that she was underage. Gradually she batters through Jeff's denials that he is a paedophile, even breaking into his safe and discovering child pornography there. She then announces that in order to teach Jeff a lesson she is going to castrate him.
---
Hard Candy was a sensation when it premiered at the 2005 Sundance Film Festival. It was the directorial debut of music video director David Slade. Hard Candy was picked up for international release by the Canadian releasing company Lions Gate, who are no strangers when it comes to releasing controversial material, having handled other such works as Kids (1995), Lolita (1997), Happiness (1998), American Psycho (2000), O (2001) and House of 1000 Corpses (2003).
There is no question that Hard Candy, with its story about a fourteen year-old girl torturing a paedophile, is not going to be highly controversial – and on both the conservative/liberal sides of the fence. Nor is the film unwilling to push an edge and make its audience feel uncomfortable. The opening scene where it becomes more than apparent that thirtysomething Patrick Wilson is flirting with underage Ellen Page hits in with a real charge, none the more so than when David Slade has Page momentarily emerge from the bathroom and flash Wilson a shot of herself in a bra, where we suddenly reel in the filmmakers willingness to offer a tease of the very thing that the central character is erotically fixated on.
This is a film that is prepared to fearlessly go where any studio-backed film would have the backers quivering. The centre of the film, which involves Ellen Page having Patrick Wilson tied up across a table and performing a home castration, has a nasty uncomfortableness that more than successfully begins to approach the last twenty minutes of the Japanese classic Audition (1999).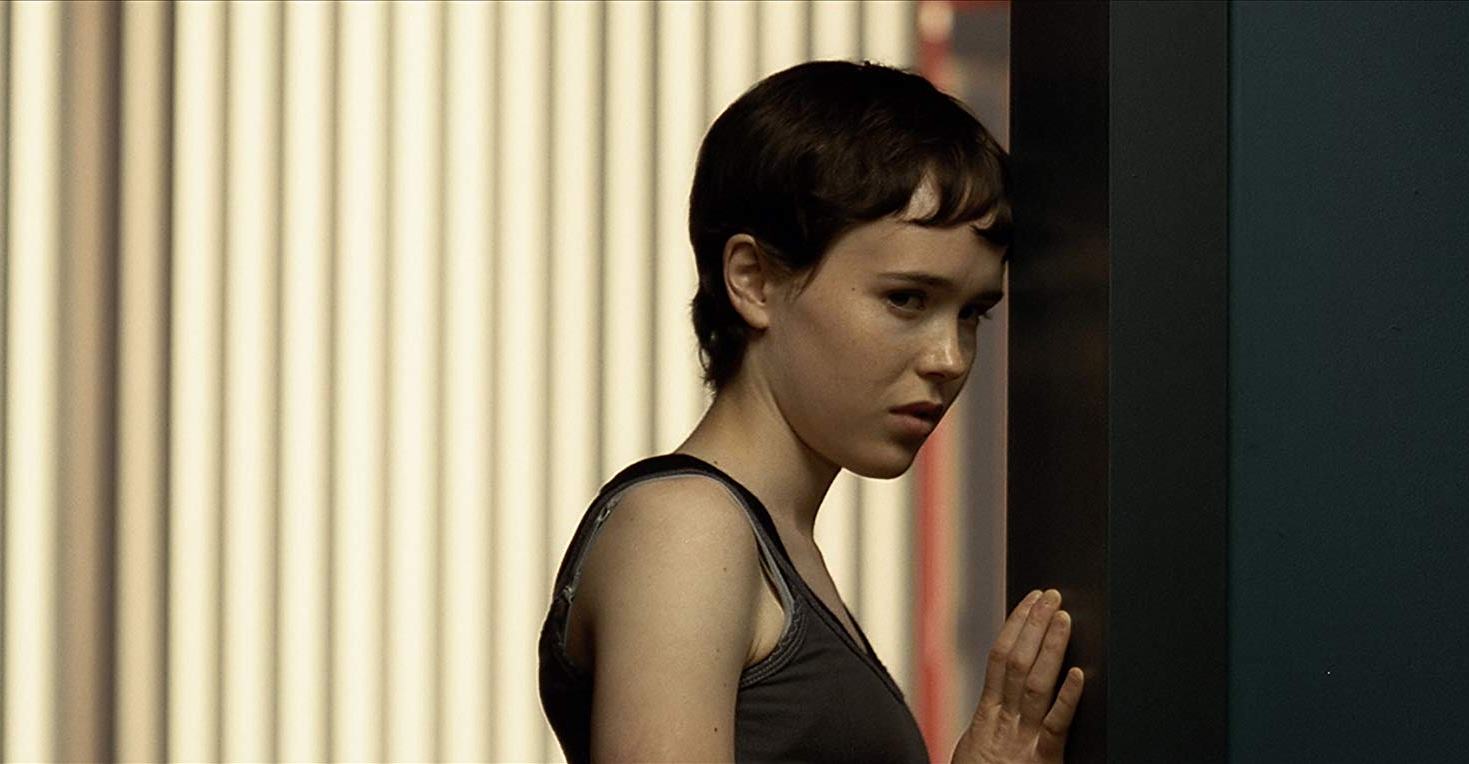 Brian Nelson, previously a writer on such unremarkable tv series as Lois and Clark: The New Adventures of Superman (1993-7), Earth: Final Conflict (1997-2002) and the Michael Caine tv mini-series version of 20,000 Leagues Under the Sea (1997), delivers a phenomenal script. Nelson subsequently also went onto write the clever The Night Chronicles 1: Devil (2010) and the very strange Rupture (2016), as well as produce tv series such as DaVinci's Demons (2013-5), 11.22.63 (2016), Altered Carbon (2018-20) and Nightflyers (2018).
In fact, Hard Candy is so tight and localised in one location – all bar the opening scene takes place in Patrick Wilson's house – that it could almost be a play. The scenes during the first third where Ellen Page methodically pares away the defences of Patrick Wilson's motivations come with a razor-sharp brilliance. The dialogue is dazzling – and seems to become more blackly comic the more severe that the torture and psychological games become. There is a wonderfully sardonic coda to the film where we see Ellen Page walking away with a red hood, which of course deliberately conjures all manner of associations with Little Red Riding Hood and in doing so suggests a Little Red Riding Hood where the wolf is in for a nasty shock.
Patrick Wilson, a New York theatre actor, first came to attention with his fine performance as the gay Mormon in the amazing tv mini-series Angels in America (2003) and was promptly badly miscast as Raoul de Chagny in the musical The Phantom of the Opera (2004) before subsequently going on to become a regular in the Insidious films and other works. Here in Hard Candy, Wilson starts to come into his own as an actor. Wilson – who looks an uncanny ringer for director Steven Soderbergh when we first see him in his glasses – gives a fine performance that vies between seductive charm, cool rationalisations and being progressively destroyed as a human being. It is to Wilson's credit that he not only takes on a challenging role that many other actors would be afraid would damage their careers but that he manages to make such a loathsome character sympathetic.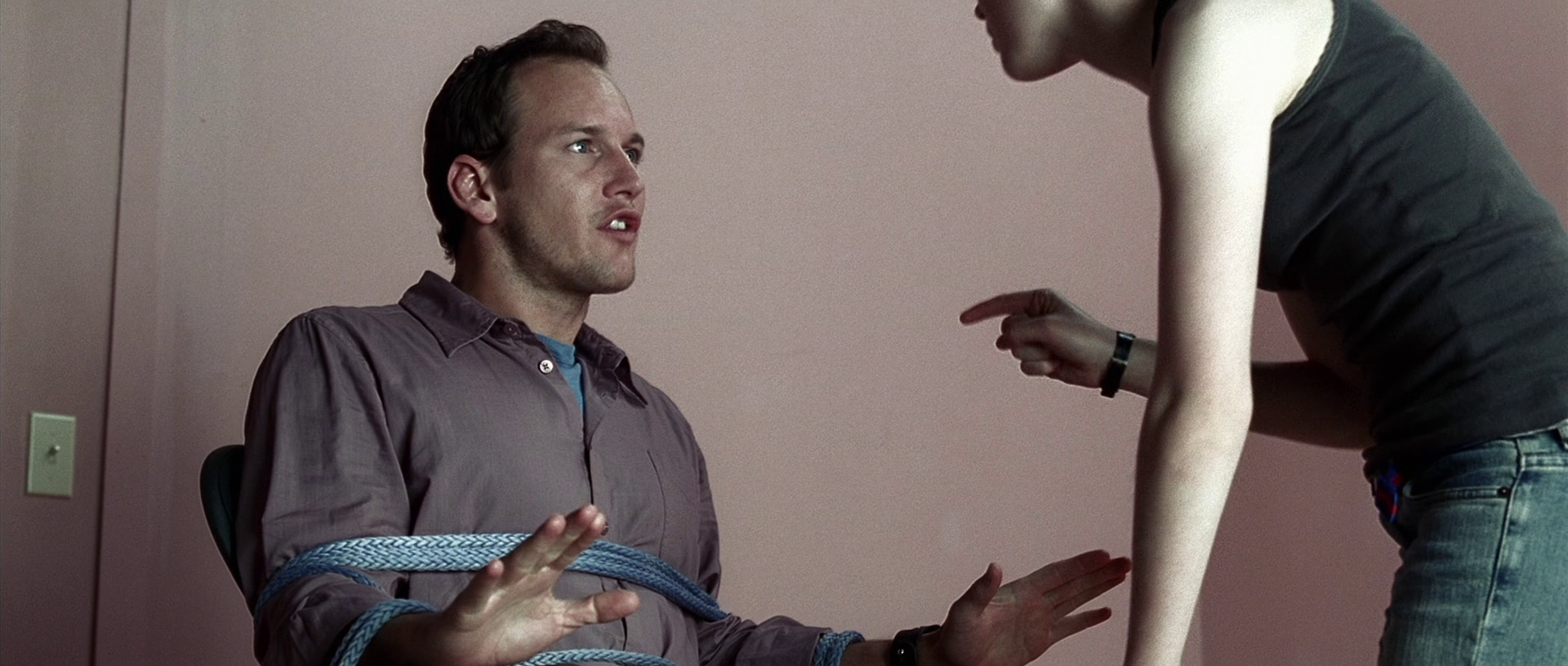 The real standout of the film however is eighteen year-old Ellen Page, who subsequently went onto play Kitty Pryde in X-Men: The Last Stand (2006) and then earned an Oscar nomination for the sleeper hit of Juno (2007). Page gives an amazingly adult performance, not at all what one would expect of a fourteen year-old. It is a real tour-de-force performance on her part. Although the complaint may be that by the end Hayley becomes more of a mouthpiece for Brian Nelson's dialogue, intended to interrogate the mentality of the paedophile internet stalker. Indeed, at the end of the film where she reveals that nothing she says may have been true at all, we realise that what she is meant to be is as an aggregate voice of all abused teenage girls.
David Slade subsequently went onto direct the vampire film 30 Days of Night (2007), the Twilight sequel Eclipse (2010) and the The Way to Egress episode of the horror anthology Nightmare Cinema (2018). He has also produced and directed episodes of the tv series' Hannibal (2013-5) and American Gods (2017-21), as well as directing the groundbreaking interactive Black Mirror episode Bandersnatch (2018).
(Winner in this site's Top 10 Films of 2005 list. Winner for Best Original Screenplay, Best Actor (Patrick Wilson) and Best Actress (Ellen Page) at this site's Best of 2005 Awards).
---
---