---
Crew
Director – Jeannot Szwarc, Screenplay – Howard Sackler & Dorothy Tristan, Story – Carl Gottlieb, Producers – David Brown & Richard D. Zanuck, Photography – Michael Butler, Underwater Photography – Michael Dugan, Music – John Williams, Mechanical Effects – Roy Arbogast & Robert Mattey, Makeup – Bob Jiras, Rick Sharp & Ron Snyder, Production Design – Joe Alves Jr. Production Company – Zanuck-Brown/Universal.
Cast
Roy Scheider (Police Chief Martin Brody), Lorraine Gary (Ellen Brody), Murray Hamilton (Mayor Larry Vaughn), Mark Gruner (Mike Brody), Marc Gilpin (Sean Brody), Jeffrey Kramer (Hendricks), Ann Dusenberry (Tina Wilcox), Gary Dubin (Ed)
---
Plot
Another shark is haunting the Amity beach area and causes a speedboating joyrider to blow themselves up. Police Chief Brody tries to alert the authorities but they fail to believe him for lack of any hard evidence. Brody is then fired from the job after he panics and shoots at a shoal of fish. His two sons sneak out yachting with their friends but their yachts capsize. When Brody learns of this, he races to save them as the shark picks the trapped group off one by one.
---
When Steven Spielberg's Jaws (1975) became the highest grossing film of all time, this sequel was surely mandated. Jaws 2 would be the first of three increasingly dismal sequels made to the original. It was expectedly treated with complete contempt by everybody when it came out, not that that stopped it from becoming a big success that earned a then phenomenal $100 million at the box-office. It was aided by a catchy and often-parodied advertising tagline "Just when you thought it safe to go back in the water …"
The director for Jaws 2 was French expatriate Jeannot Szwarc. Jeannot Szwarc broke into the industry directing episodes for Rod Serling's Night Gallery (1969-72) tv series and had made his directorial debut with the B-movie Bug! (1975). Jaws 2 was only Szwarc's second film, he coming in on only a few days notice when original director John Hancock, of Let's Scare Jessica to Death (1971), was fired because his vision did not agree with the producers.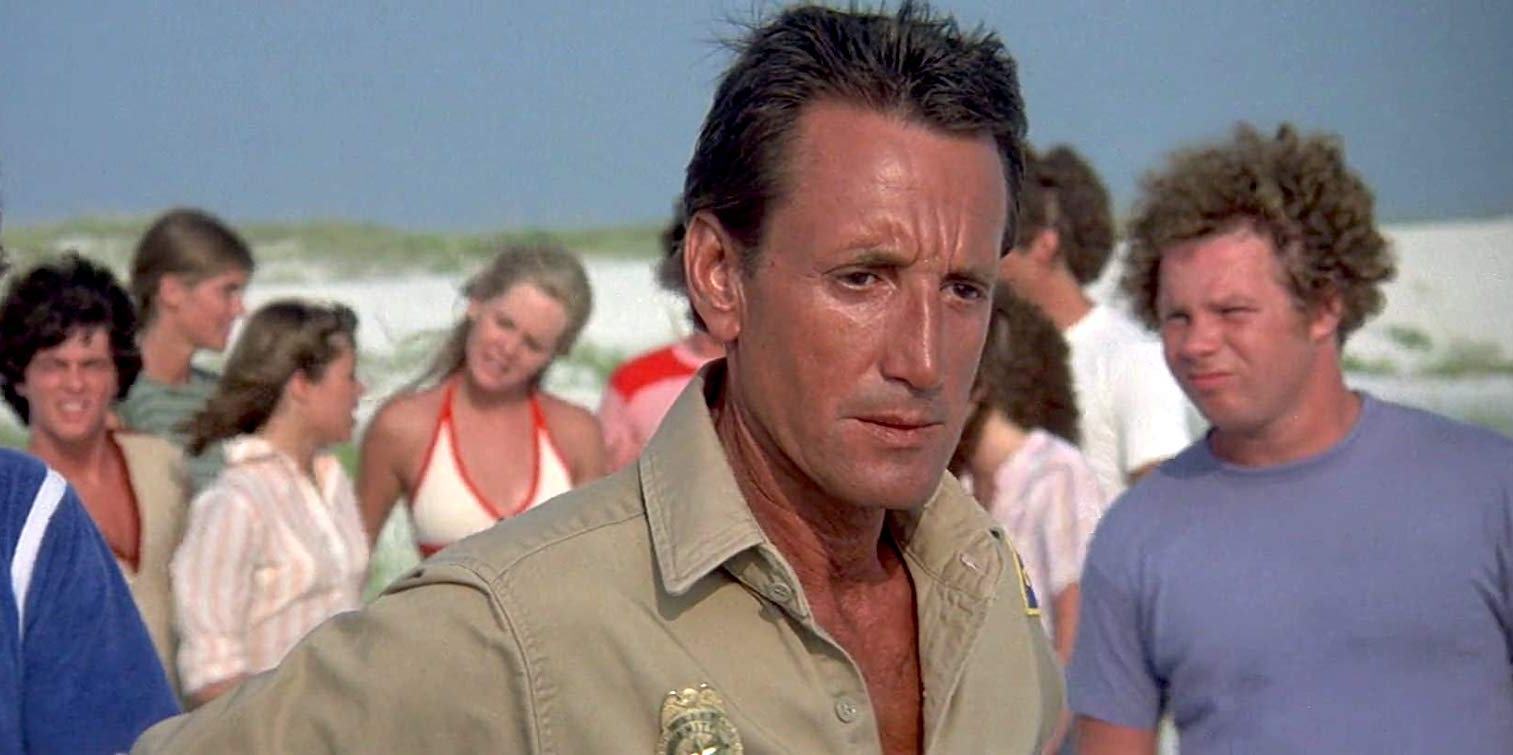 While most treat Jaws 2 with disdain, it is a little better than that. Jeannot Szwarc does not do too bad a job at all. He keeps the film moving like a rollercoaster ride on water-skis, whipping the action along with high-speed underwater cameras mounted on the shark's fin itself or boom crane shots sweeping across the water. Some of the scenes involving the high-speed pursuit of a waterskier shot from underwater, or the snatching of a victim from a yacht are seat-edge material. There is one lovely shot with Roy Scheider seeing a shadow on the beach, which pulls back into a wide-angle that captures Scheider, shadow, shark, lifeguard stand and the entire beach in a single shot.
There is unfortunately a weak script that merely paraphrases the original – Murray Hamilton reprises his part as the hypocritical mayor who only believes when it is too late, and there is another 'Boy Who Cried Wolf' scene with an entire beach being falsely panicked. The story is at its most inventive when it sits on the possibility that Roy Scheider, in another good performance, is imagining it all. However, the film would be betraying its box-office potential if it were to follow that lead and it of course soon turns predictable and follow the first film's lead.
At $22 million, nearly three times the budget of the original, there is no doubting the technical razzle-dazzle has propelled the shark tale right into the hi-tech arena. The question is, is Jaws 2 a better film for all that? With a shark now over twenty feet in length, it is unfortunately a production that seems not to know when too big merely becomes overkill. The shark attacks – where the shark innovatively manages to blow up helicopters and speedboats and in the end gets fried on a high-tension electric cable – become entirely too sensational to seem as though they exist in the realm of anything less than a comic-book superhero battle.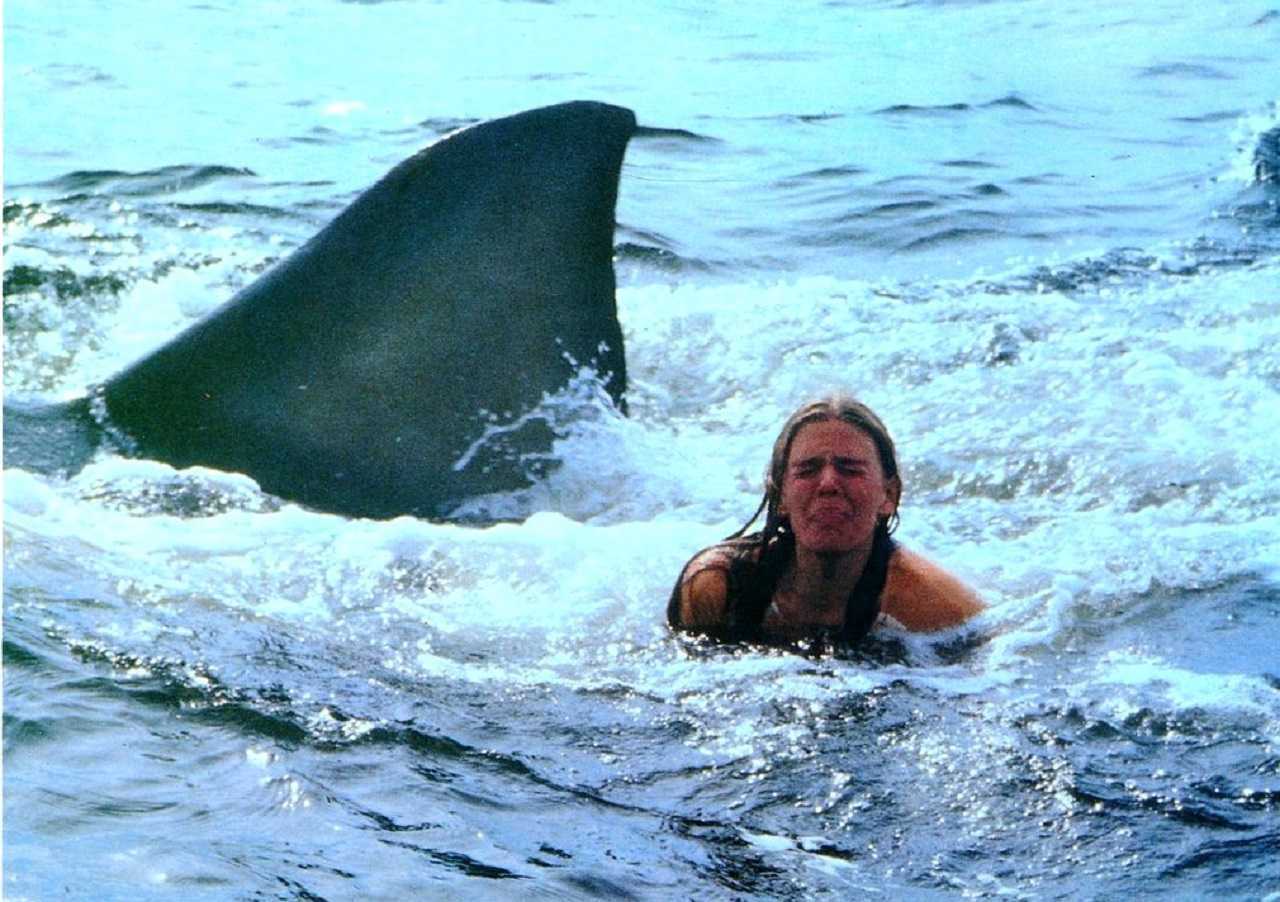 Despite a good lead up, the film eventually disappears under the weight of such silliness. There is certainly no equivalent to the all-out sustained tension of the last half of the original aboard The Orca. It tries in the extended scenes with the teenagers aboard the yachts tied together but one cannot tell the teens apart and it becomes merely random victimisation.
Before Jaws 2, Jeannot Szwarc had worked in television, making the occult tv movie The Devil's Daughter (1973) and then the cinematic Bug! (1975) about intelligent insects. Subsequently, Szwarc went onto an undistinguished career and made several other fantasy films including the time travel romance Somewhere in Time (1980), Supergirl (1984), Santa Claus – The Movie (1985) and Murders in the Rue Morgue (tv movie, 1986). These days Szwarc works back in tv, having directed episodes of numerous series such as JAG, Ally McBeal, The Practice, Cold Case, Smallville, Fringe, Supernatural and Grey's Anatomy, among others.
The subsequent Jaws films were Jaws 3-D (1983) and Jaws: The Revenge (1987).
---
---