---
Crew
Director/Screenplay – Todd Robinson, Producers – Boaz Davidson & Holly Wiersma, Photography – Peter Levy, Music – Mychael Danna, Music Supervisor – Ashley Miller, Visual Effects – Worldwide FX (Supervisor – Jordan Marbov), Special Effects Supervisor – Bob Vazquez, Production Design – Jon Gary Steele. Production Company – Equity Pictures Medienfonds GmbH & Co. KG III Productions/Millennium Films.
Cast
John Travolta (Elmer 'Buster' Robinson), Salma Hayek (Martha Beck), Jared Leto (Raymond Fernandez), James Gandolfini (Charles Hilderbrandt), Dan Byrd (Eddie Robinson), Laura Dern (Rene Fodie), Scott Caan (Reilly), Alice Krige (Janet Long), Dagmara Dominczyk (Delphine Downing), Michael Gaston (District Attorney Hunt), John Doman (Chief MacSwain), Bailee Madison (Rainelle Downing)
---
Plot
The late 1940s. Florida police detective Elmer 'Buster' Robinson, himself haunted by his wife's suicide, investigates the seemingly routine suicide of Patty Forsythe who has slit her wrists in her bathtub. Robinson finds suspicious things about the death and tenaciously follows the trail of Ray Martin, a man that Patty met via the newspaper personals column. In reality, Martin is Raymond Fernandez, a petty conman who targets women he meets via the personals column, wooing them and then conning them out of their money. Fernandez has formed a passionate relationship with former nurse Martha Beck after meeting her from the personal ads. Together they travel the country, meeting the women that Fernandez contacts while Martha pretends to be his sister. However, Martha is deeply jealous of the other women. When she thinks she hears Fernandez saying that he loves one of the women, Martha bashes her head in with a hammer. With Buster in determined pursuit, Fernandez and Beck continue their murderous cross-country trail.
---
Lonely Hearts joins the 00s fad for films based on true-life serial killers. There have been the likes of Ed Gein (2000), Dahmer (2002), Nightstalker (2002), Ted Bundy (2002), Gacy (2003), Evilenko (2004), The Hillside Strangler (2004), Starkweather (2004), The Zodiac (2005), Karla (2006), Ed Gein: The Butcher of Plainfield (2007), Zodiac (2007), The Alphabet Killer (2008), B.T.K. (2008), Drifter: Henry Lee Lucas (2009), and in particular the high profile award-winning Monster (2003).
Lonely Hearts is based on the Raymond Fernandez-Martha Beck killings in the 1940s. Fernandez was a Spanish immigrant to the US who developed a scheme whereby he met women via the personal columns and either stole or embezzled their money and valuables. Martha Beck was a nurse from Florida who met Fernandez in 1949 via the personal columns. This quickly became a torrid affair with Beck becoming possessively attached to Fernandez. She became complicit in his swindling schemes and the two would travel the country as he met other women, with she pretending to be his sister. Due to Beck's fierce and unstable temper, she could not bear the sight of him with any of these women and battered the first victim 66 year-old Janet Fay's head in with a hammer. The two were arrested in 1949, having killed two lonely-hearts women, Janet Fay and Delphine Downing, along with Delphine's young daughter. Fernandez and Beck were both sentenced to death and executed by electric chair in 1951.
The Raymond Fernandez-Martha Beck story had fuelled an earlier true crime film with The Honeymoon Killers (1970), which was shot in a grim black-and-white and contained an unforgettable performance from Shirley Stoler as Martha Beck. There were subsequent versions of the story with Lonely Hearts (1991) starring Eric Roberts and Beverly D'Angelo as Fernandez and Beck; the Mexican-made Deep Crimson (1996), which relocates the story south of the border, and Belgian director Fabrice Du Welz's modernised version of the story Alleluia (2014) with Laurent Lucas and Lola Dueñas in the equivalent roles.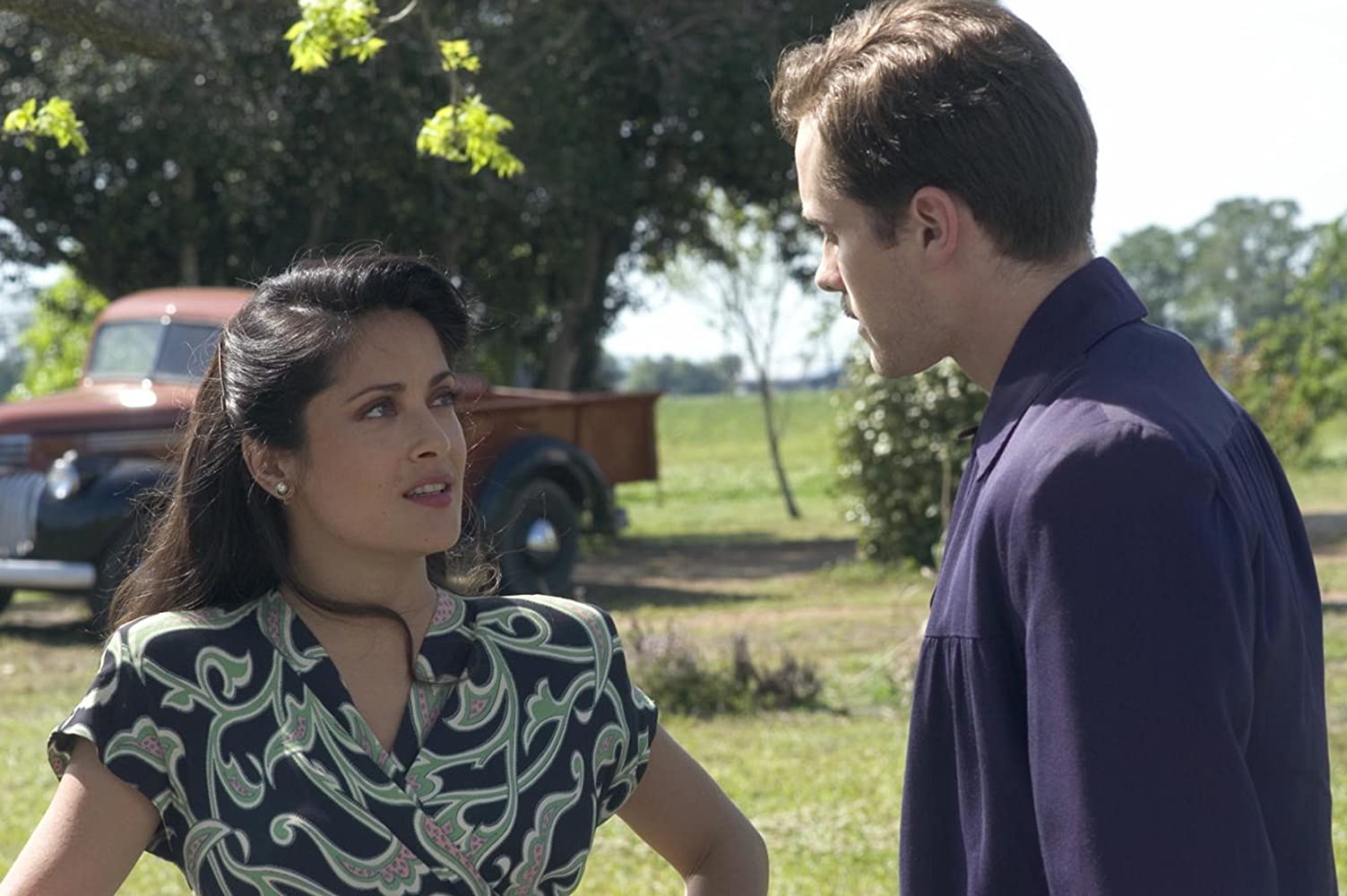 Lonely Hearts held the potential to be the most authentic telling of the story to date. For one, it is written and directed by Todd Robinson who is the grandson of the investigating detective played by John Travolta in the film. (The end credits dedicate the film "For my father Edward E. Robinson," whom we see played as a child by Dan Byrd in the film). However, one's hopes for the film's authenticity sink from the moment we see that the role of Martha Beck has been cast with Salma Hayek. This turns Martha Beck into an average-build Latino sexpot when in fact the real Martha was over 200 pounds and entirely Caucasian. Do a Google image search for photos of the real Martha Beck and you will find someone who could not be as far removed from Salma Hayek as it is possible to get. (Shirley Stoler in The Honeymoon Killers resembles the real Martha Beck far more accurately).
To claim to tell the true story and then change one of the essential elements that is so fascinating about it – the bizarre attraction between a Latino Lothario and a psychotic BBW woman – shoots the film's credibility in the foot from the get go in a big way. Fuller figured actresses are always complaining about the lack of roles for them, so there must surely have been a glut of them that the casting director could have chosen from rather than having to reshape the facts of the case to fit the casting of Salma Hayek. There is some effort towards accuracy in other areas such as Jared Leto having shaved his head to create Fernandez's balding look and the film doing a scrupulous effort of following the timeline of events, so it is disappointing that it falls down in this one crucial detail.
All of that said, Lonely Hearts works with a certain effectiveness on its own terms. As long as one can tune out any connection with the real figures (not to mention the memory of Shirley Stoler's unforgettable performance), Salma Hayek undeniably holds the screen whenever she is around. Her fierily passionate and tempestuous presence transforms the middle of the film and gives considerable resonance to the scenes where her jealousies and craziness emerges. There are some highly charged scenes with her challenging Jared Leto's Fernandez to prove his love to her by shooting Dagmara Dominczyk, or where she comes into the bedroom and abruptly bashes Alice Krige's head in while she is riding atop Jared Leto.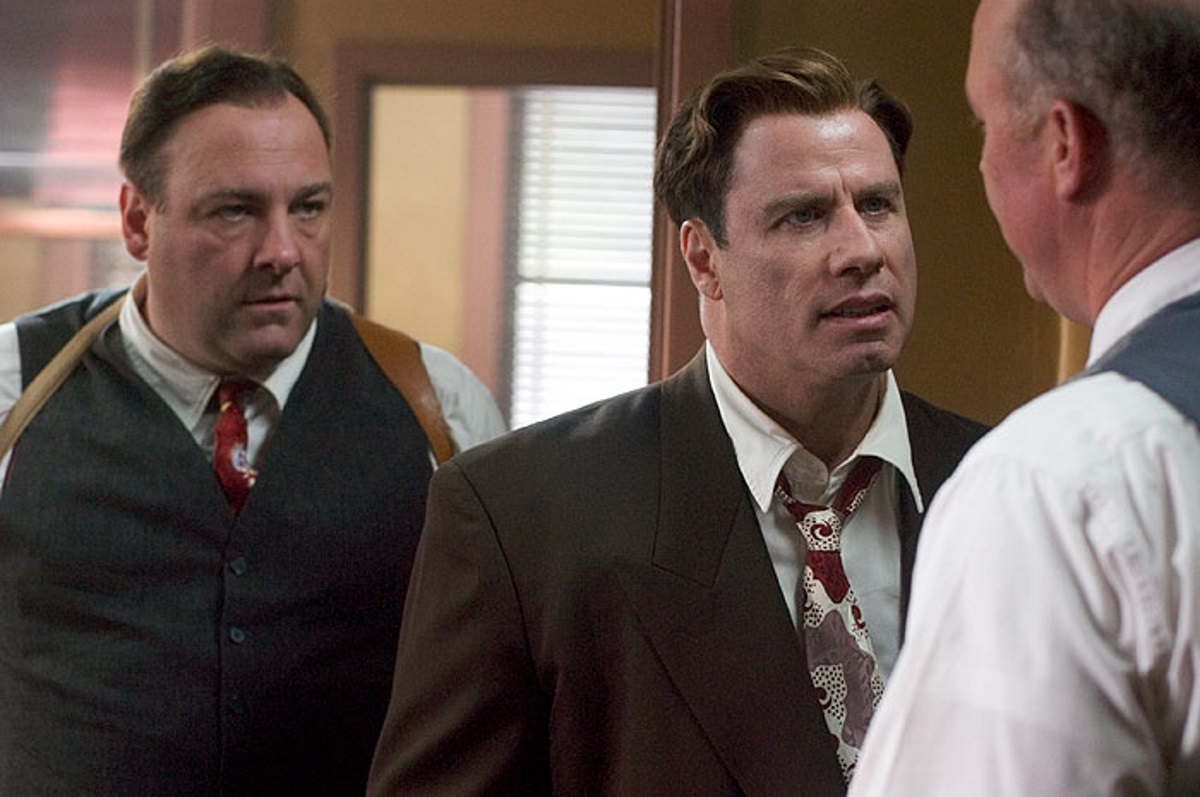 Oddly, the part of Lonely Hearts that works least effectively is the aspect that one thought would be the closest to Todd Robinson's heart – the scenes featuring his grandfather. In the role, John Travolta gives a stodgy and entirely uninteresting performance. Travolta fills the part in a way that feels like anybody could have played it and seems altogether inadequate when he tries to wield moral outrage during the interrogation of Salma Hayek. The aspects about Travolta's relationship with his son and girlfriend Laura Dern seem exactly like they come out of a tv movie and are little more than material that one can fast forward through to get to the more interesting Beck-Hernandez story.
Also disappointing is Lonely Hearts' attempt to obtain a period atmosphere. It only feels that actors like John Travolta, James Gandolfini and Laura Dern are outfitted in costumes from central wardrobe hire as opposed to a film where the actors inhabit the era as though they lived there.
Todd Robinson had previously worked as a documentary filmmaker, directing the likes of The Legend of Billy the Kid (1994), Wild Bill: Hollywood Maverick (1995), Amargosa (2000), Stand and Be Counted (2000) and Amy Cook: The Spaces in Between (2009), as well as serving as a producer on tv's America's Most Wanted (1988– ) and Chicago P.D. (2014- ). His most high-profile work was as writer/producer of the Ridley Scott directed White Squall (1996). In genre material, Robinson also wrote/produced The Four Diamonds (1995) about a sick kid projecting himself into a mediaeval fantasy and the unsold tv pilot Astronauts (2000) set around NASA. He next wrote and directed Phantom (2013) about an incident aboard a Soviet nuclear submarine and The Last Full Measure (2019) based on a true-life war hero.
---
---