---
USA/Canada. 2006.
Crew
Director – Jordan Barker, Screenplay – Michael Stokes, Producers – George Flak & Peter Simpson, Photography – David Perrault, Music – Eric Cadesky & Nick Dyer, Visual Effects – Spin Productions (Supervisor – Jeff Campbell), Special Effects Supervisor – Max McDonald, Production Design – Ray Lorenz. Production Company – Norstar Filmed Entertainment Inc./Sonja Productions/Chum Television/The Movie Network/Movie Central.
Cast
Gabrielle Anwar (Claire Holloway), Forest Whitaker (Geoffrey Hunt), Justin Louis (Noah Pitney), Peter MacNeil (Philip Manville), Niamh Wilson (Rose/Little Claire), Joe Dinicol (Brendan Manville), Brooke Johnson (Mercy O'Shea), Kenner Ames (Ernie)
---
Plot
Children's author Claire Holloway is drawn to rent Rose Marsh farmhouse in the town of Marshville, Westmoreland. Upon arriving, she finds it is the same place that appears in her dreams. As Claire settles into the house, she discovers it is haunted. She has disturbing visions of the ghosts of a young girl and a threatening teenage boy. This also precipitates a series of supernatural killings around the town. Claire and psychic investigator Geoffrey Hunt try to get to the truth of the horrible crime that occurred in the farmhouse.
---
The Marsh is a modestly effective Canadian-made ghost story. It appears to have been originally made for cable television but was given a widespread dvd release and a theatrical screening at some film festivals. It is a familiar type of ghost story that has been creatively strip-mined by a vast many films and particularly tv movies ever since the 1970s but is conducted with a reasonable degree of effectiveness.
The Marsh was made by Canadian Jordan Barker, who appears to have earned more credits as an actor than as a director. The Marsh was Barker's second outing as a director, following My Brother's Keeper (2004), a drama about twin brothers. Barker subsequently stayed within genre material with Duress (2009), Torment (2013) and Witches in the Woods (2019).
Barker manages to wring some worthy things out of the familiar material. He conjures some more than effective jumps with the ghost girl and undead boy appearing throughout the house, there being one especially good scene where Gabrielle Anwar and Forest Whitaker are peering through a keyhole and something looks back through on the other side. Unlike many other contemporary ghost stories – Boo (2005) being one bad example – Barker doesn't keep throwing makeup effects and pop-up shocks at an audience but bases everything around the creation of spooky atmosphere.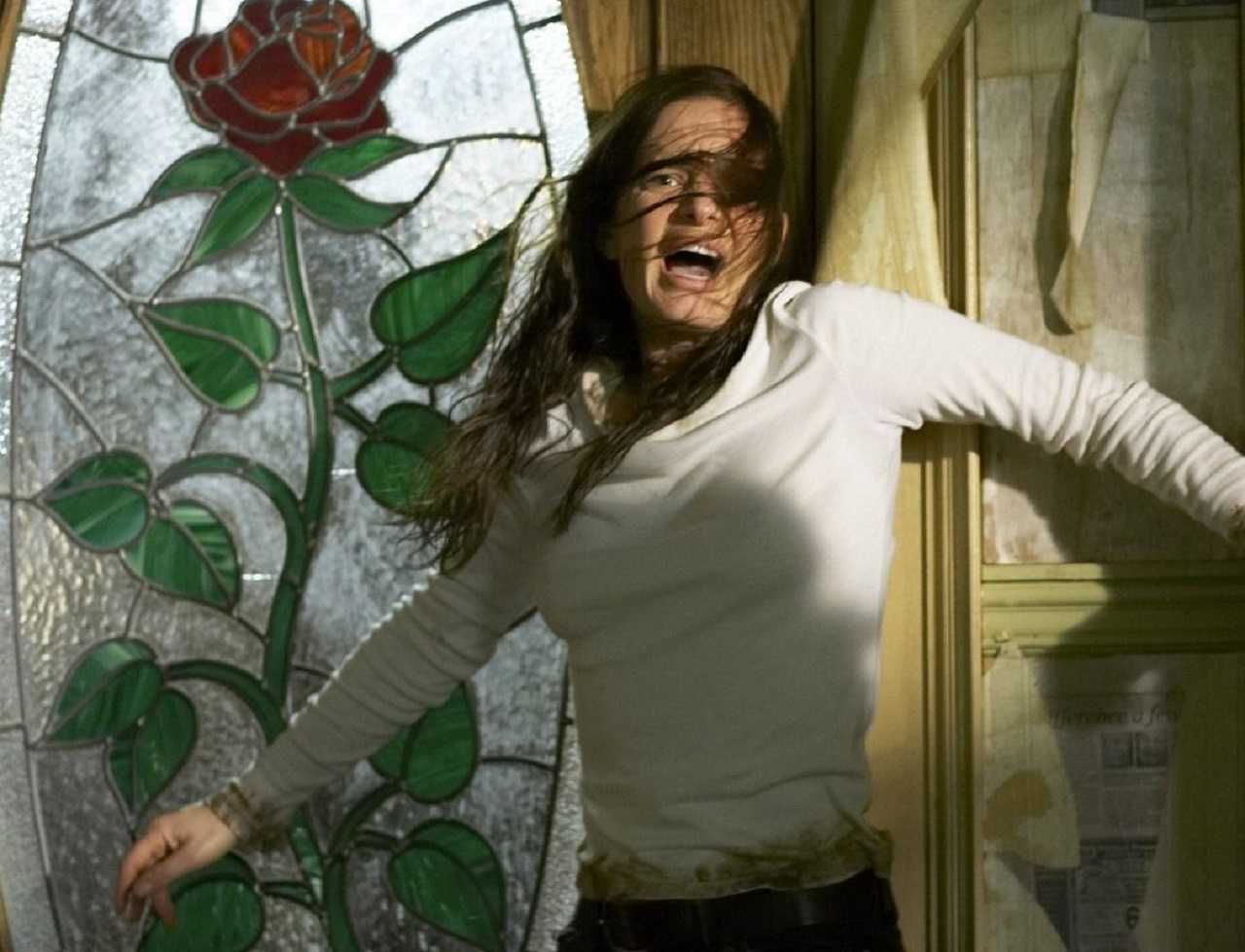 There is little in the way of supplementary killings, although there is a very good one where Kenner Ames is killed in the general store – with the little girl leaving muddy footprints through the store, Gabrielle Anwar outside seeing the window freeze over and Ames' face pressed against it as he is strangled by Christmas tree lights. The story supporting it all is a familiar one about crimes of the past replaying themselves and demanding closure in the present but screenwriter Michael Stokes wields everything towards a more than effective surprise end revelation.
The Marsh headlines Gabrielle Anwar. I have always admired Anwar's potential as an actress, even though she has failed to have any major breakthroughs. The great surprise is that Anwar appears to have aged very quickly in the space of the last decade. In early 90s films like If Looks Could Kill (1991), Wild Hearts Can't Be Broken (1991), Scent of a Woman (1992) and Body Snatchers (1993), she was playing teenage girls while she was in her mid-twenties. It has been about a decade since one has seen Anwar in anything until here and in the tv mini-series Mysterious Island (2005) where she has suddenly spurted from a teenage girl to a woman who looks in her early-to-mid forties. For some reason, the costumers and makeup people in The Marsh seem to have done their utmost to make Anwar seem plain, unglamorous and showing her age the whole way through. She gives an intelligent performance nevertheless.
Opposite her is Forest Whitaker, playing one of those ghostbusting/occult experts that always seem to conveniently live in the near vicinity to haunted locales. Whitaker was just coming from his Oscar-winning performance in The Last King of Scotland (2006) when he made The Marsh but the surprise is that he fails to take second billing, allowing that to go Justin Louis is a relatively second-place role. Whitaker does okay, although the role is not anything that comes near the groundbreaking parts that gained him his reputation and Oscar win.
---
---