---
Crew
Director – John Harrison, Screenplay – John Harrison & Darin Silverman, Based on the Short Stories The Book of Blood and On Jerusalem Street by Clive Barker, Producers – Laura Apelian, Clive Barker, Joe Daley, Micky MacPherson, Jorge Saralegui & Nigel Thomas, Photography – Philip Robertson, Music – Guy Farley, Visual Effects – MFX London and Post Office Belgium (Supervisors – Clare Cheetham & Jonathan Cheetham), Physical Effects/Prosthetics – Artem (Supervisor – Mike Kelt), Production Design – Andy Harris. Production Company – Matador Pictures/Plum Films/Cinema One/Regent Capital/Newbridge Film Capital LLC/Scottish Green/E-Motion and Motion Investment Group/Midnight Picture Show.
Cast
Sophie Ward (Mary Florescu), Jonas Armstrong (Simon McNeal), Paul Blair (Reg Fuller), Clive Russell (Wyburd), Simon Bamford (Derek), Doug Bradley (J.D. Tollington)
---
Plot
Wyburd finds a man in a cafe who is in a bad state and grants him shelter. He discovers that the man has writing carved into his skin, covering his whole body. The man tells Wyburd his story. American parapsychological writer Mary Florescu had come to England to teach a course at the university. She was determined to investigate the purportedly haunted Tollington house. After he predicted her car blowing a tire, she became interested in transfer student Simon McNeal and convinced that he had clairvoyant abilities. She persuaded Simon to take part in their investigation into the Tollington house, during the course of which the two became attracted to one another. However, soon after they began, a supernatural force in the house started to attack Simon, locking him in his room and painfully carving words into his skin.
---
Clive Barker became a cult name in the 1980s, both as an author and filmmaker. Barker first appeared with the novel The Damnation Game (1985) and most famously a six-volume collection of short stories The Books of Blood (1985). Barker also ventured into filmmaking as director on several occasions with Hellraiser (1987), the one work that speared the Barker cult more than any other, and the less successful Nightbreed (1990) and Lord of Illusions (1995). Barker has written a number of other novels and there have been several other films adapted from his books and short stories – see the bottom of the page.
Book of Blood was one of a handful of Clive Barker film adaptations conducted by Anthony DiBlasi and the Midnight Picture Show production company – others include the previous The Midnight Meat Train (2008) and the subsequent Dread (2009), with further adaptations having been touted. Book of Blood is taken from the first and last stories in The Books of Blood, namely The Book of Blood and On Jerusalem Street, which effectively form a wraparound for the collection where the other stories are supposedly those that are carved into Simon McNeal's skin by the dead. To pay homage to the Clive Barker connection, John Harrison also casts two of Barker's regular actors Doug Bradley, best known as Pinhead in the Hellraiser films, as the occultist Tollington, and Simon Bamford, who played one of the Cenobites in Hellraiser and was also in Nightbreed, as one of Sophie Ward's assistants.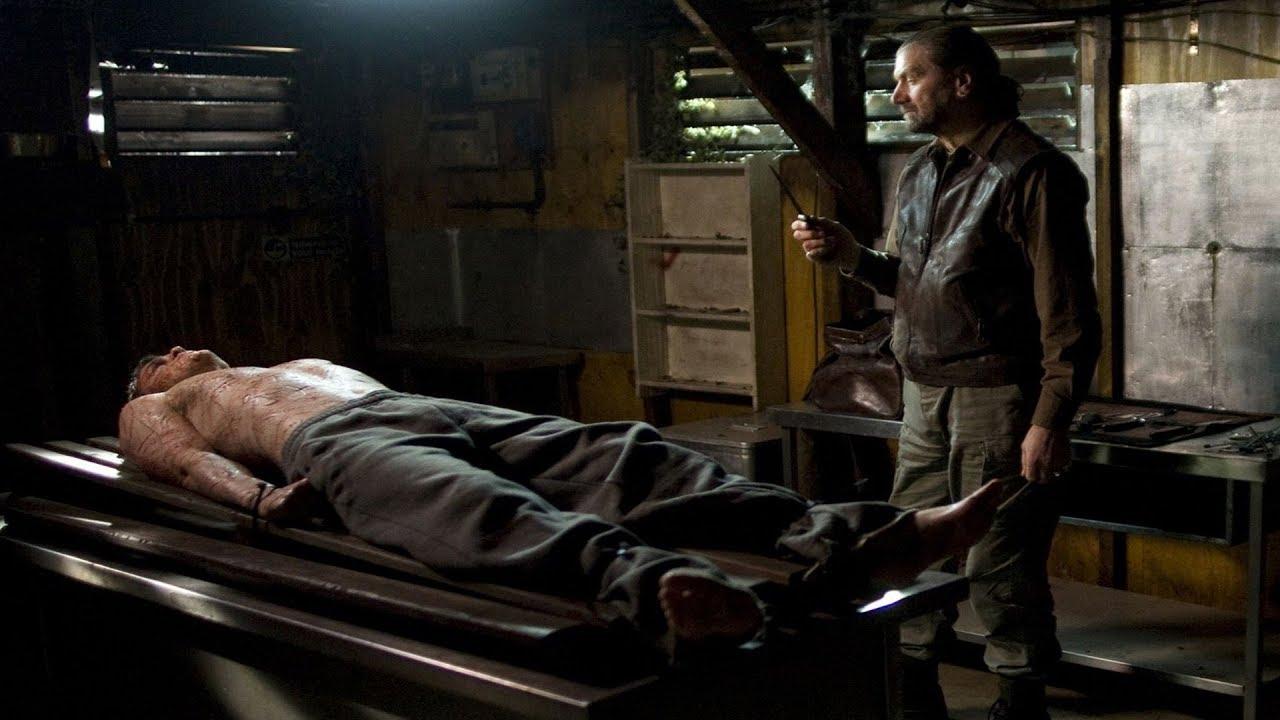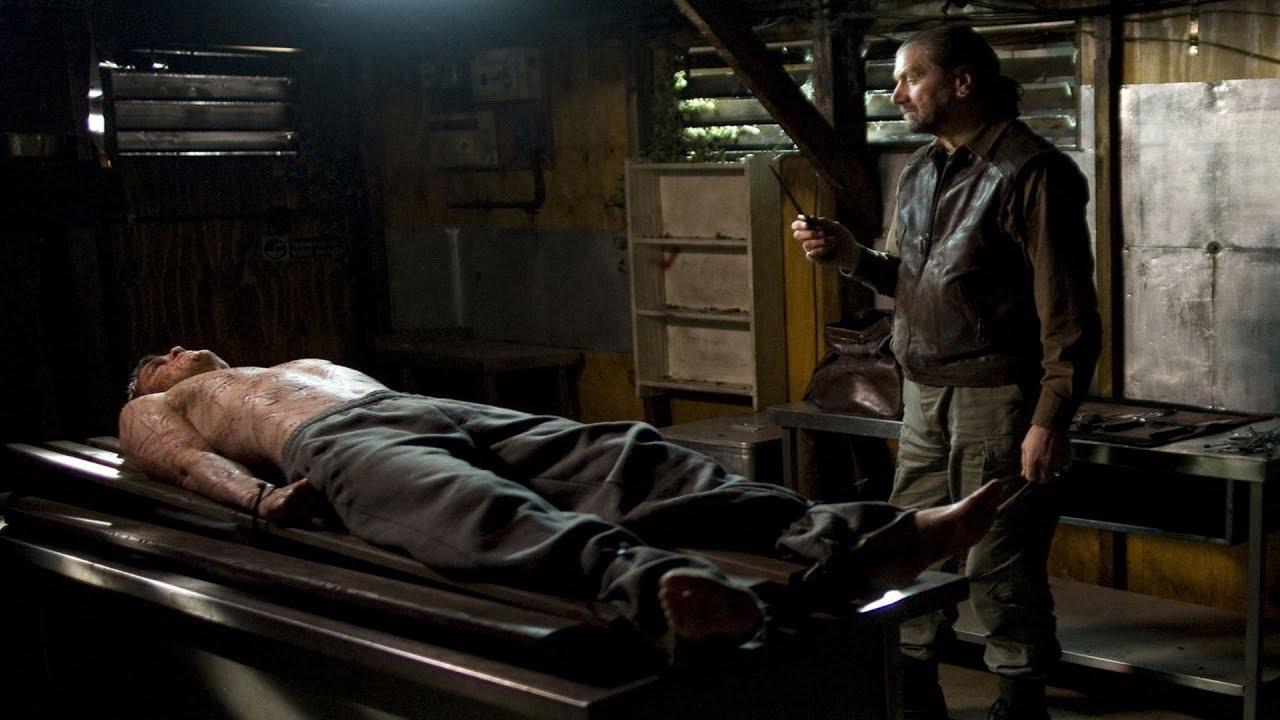 Book of Blood was directed by former George Romero associate John Harrison. Harrison gained his first breaks working as assistant director and an actor in minor parts in various Romero films – he was the zombie that got a screwdriver in his ear in Dawn of the Dead (1978) – and then graduated to composing the scores for Creepshow (1982) and Day of the Dead (1985). Harrison made his debut as a director on the Romero-produced horror anthology tv series Tales from the Darkside (1984-6) and then went onto make his film debut with the fine and underrated Tales from the Darkside: The Movie (1990). Harrison worked sporadically as a director in television throughout the 1990s, with the mini-series remake of Dune (2000) and Supernova (2005), as well as the scripts for the animated Disney film Dinosaur (2000) and the mini-series Children of Dune (2003).
One of the surprises about the film is that the American John Harrison gets so well the sense of living in dreary rural England – the location is never specified but can clearly be identified as a mix of Glasgow and Edinburgh locations. Book of Blood is a film that, if you did not know anything about Harrison's background, you would swear has been made by a native-born British (or Scottish) director.
In terms of what you expect of a Clive Barker film, Book of Blood ends up being surprisingly low-key for the greater part. Harrison places an emphasis on the rundown, drably grey look of the house and surroundings – the colour tone for almost all of the film is predominantly grey-brown and the lighting schemes gloomy. The film also eschews the cliche look of the haunted house – there is no large, looming Gothic mansion with billowing curtains but an entirely ordinary two-story suburban home.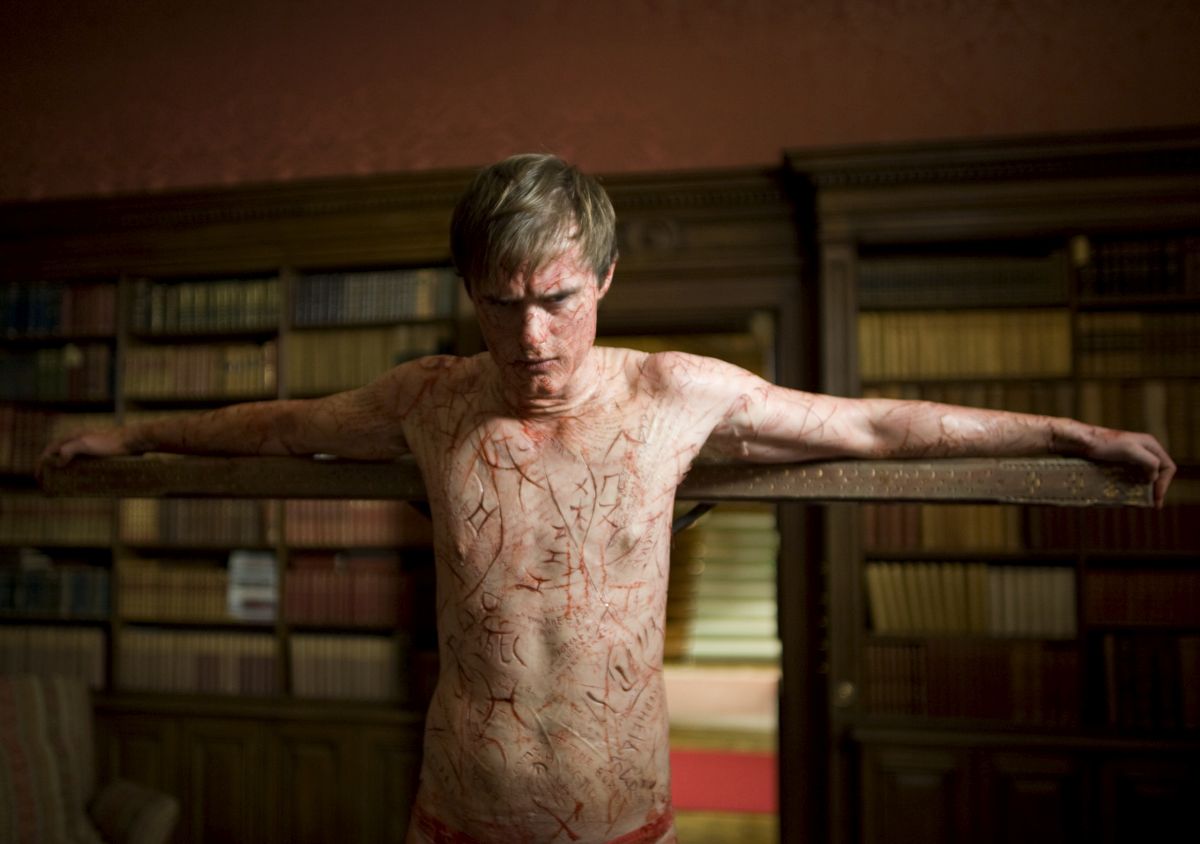 Harrison also holds back on going for any of the big dramatics or attempting to spook us. There is odd effective scene, like one where we see Sophie Ward waking up with a phantom hand pressed across her mouth and walking towards the window to see a dance of child figures in a fountain filled with blood outside. You might compare Book of Blood to the recent The Innkeepers (2011), which took a similarly ordinary, low-key approach but succeeded in generating an intensely haunted atmosphere, whereas here Harrison gives the feel that he is constantly holding back on his punches.
Though the young and unknown Jonas Armstrong is top-billed, it is the fine and underrated British actress Sophie Ward who carries much of the film. It is an interesting role that she gets – that of the concerned parapsychological team leader whose actions become increasingly more ambiguous as the film goes on. Indeed, the script takes the interesting step (not unlike The Innkeepers) of sitting on a line of not letting us know whether the manifestations are real – at first, showing them as genuine before pulling the rug out and making the case that Jonas Armstrong has been faking everything. Eventually though this is not as subtly ambiguous as it is in say a film like Cat People (1942) or The Innocents (1961), which refuse to confirm anything one way or another throughout. The revelation of Jonas Armstrong having faked things is a reasonable surprise but that that is not the end of everything is fairly obvious.
The idea of a haunted house story seems atypically Barker-esque – he usually opting for more visceral and perverse horrors. Yet there is still plenty of Barker present. John Harrison seems especially fond of the opening narration "the dead have highways, the highways have intersections." It is a hauntingly evocative piece of typically Barker-esque writing, although loses its effect when Harrison repeats it at least three times throughout. Nor does the eventual opening up of the attic to reveal a landscape crossed by the dead do such a rich piece of imagery justice – just imagine how amazing the film would have been if it had taken a venture down one of these highways.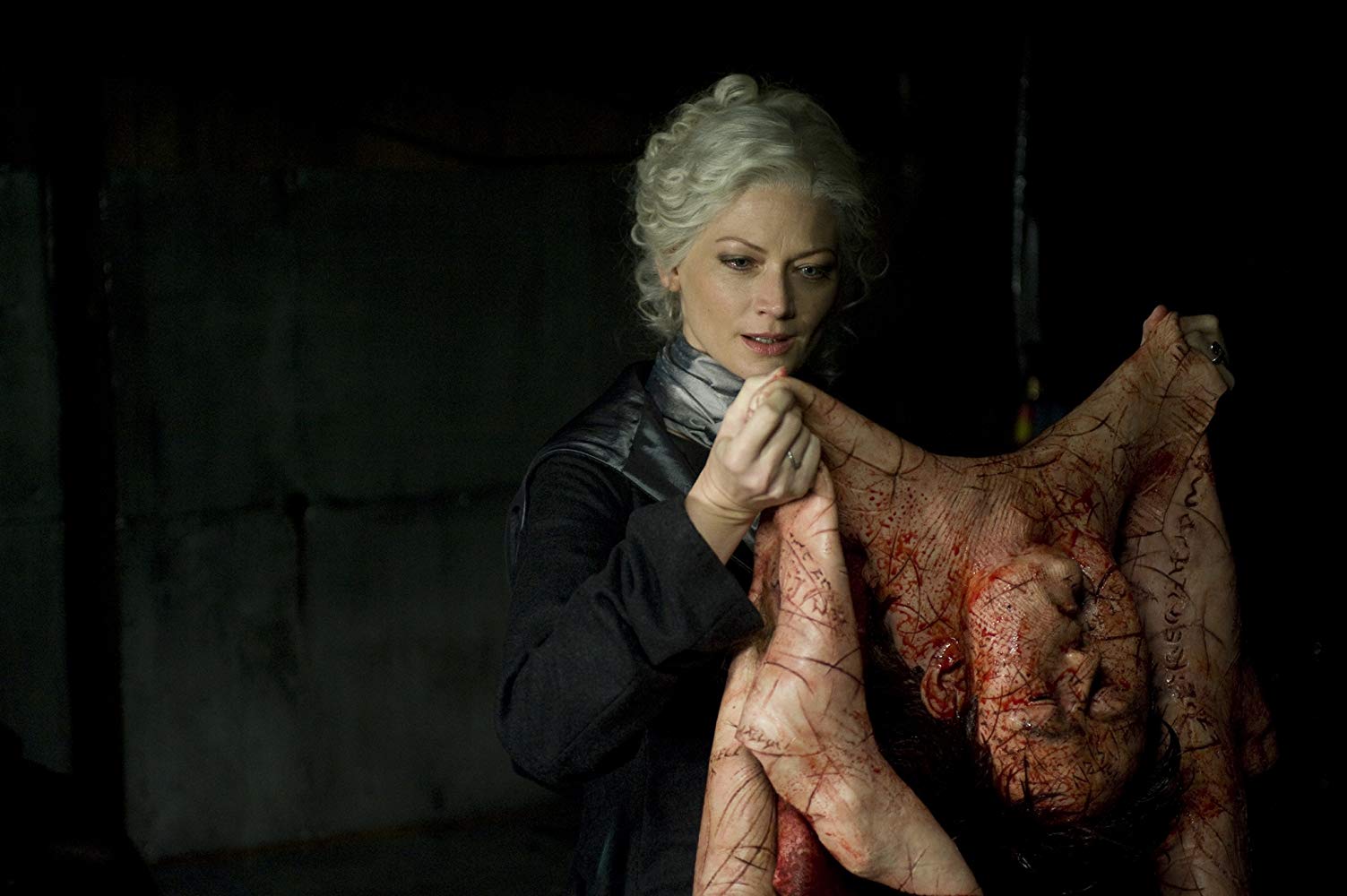 The film does eventually reward us with one effectively Barker-esque image – that of Jonas Armstrong being held down, tortured as the ghosts come and carve their stories into his flesh with shards of glass. The film also arrives at a nicely effective ending. Book of Blood's failing though is that it comes down on the side of being too low key to ultimately be effective.
The same Barker stories here were later adapted in the anthology Books of Blood (2020).
Other films adapted from the works of Clive Barker include:- Candyman (1992), from Barker's story The Forbidden (1985), featuring a supernatural boogey man, which has produced two sequels; one of the stories in the tv movie Quicksilver Highway (1997); The Midnight Meat Train (2008); and Dread (2009). Clive Barker has directed three films – Hellraiser (1987), which produced numerous sequels, Nightbreed (1990) and Lord of Illusions (1995). Barker has also written two original screenplays with Underworld/Transmutations (1986) and Rawhead Rex (1987), acted as Executive Producer on Gods and Monsters (1998), wrote the story and produced Saint Sinner (2002) and produced The Plague (2006) and the remake of Hellraiser (2022).
---
---