(Hogar)
---
Crew
Directors/Screenplay – Alex Pastor & David Pastor, Producers – Adrian Guerra, Marta Sanchez de Miguel & Nuri Valls, Photography – Pau Castejon, Music – Lucas Vidal, Visual Effects Supervisor – Alex Villagrasa, Production Design – Sylvia Steinbrecht. Production Company – Nostromo Pictures.
Cast
Javier Gutierrez (Javier Muñoz), Mario Casas (Tomas Andrade), Bruna Cusi (Lara Blasco), Ruth Diaz (Marga Muñoz), Cristian Muñoz (Dani Muñoz), Iris Valles (Monica), David Ramirez (Damian), David Salvas (Dario), Vicky Luengo (Natalia), David Verdaguer (Raul), Raul Ferre (Lucas), Yaneris Cabrera (Araceli)
---
Plot
In Barcelona, advertising executive Javier Muñoz has been out of work for over a year and is having no luck finding a new job. He and his wife Marga are forced to leave their lavish apartment and move into a down market place. After doing so, Javier finds that the maid has thrown the keys to the old apartment in his car. He uses these to return to the apartment. This has been taken over by Tomas Andrade, his wife Lara and daughter Monica. In snooping through their things, Javier discovers that Tomas goes to AA meetings. He joins his group and befriends Tomas, asking him to be his sponsor. Tomas invites Javier home to meet Lara. Javier then starts fabricating things to make it appear that Tomas has slipped back into alcoholism again and is now threatening Lara.
---
Spanish brothers Alex and David Pastor have emerged as worthwhile talents in the last few years. I was very impressed with their directorial debut, the plague drama Carriers (2009). They followed this with the fine The Last Days (2013) about a worldwide plague of agoraphobia and The Occupant was their third directorial outing. They have also worked as screenwriters for the ghost story Out of the Dark (2014) and Tarsem Singh's bodyswap thriller Self/less (2015), as well as created the tv series Incorporated (2016-7) set in a future dominated by all-powerful corporations.
The Pastor Brothers in their works, especially Incorporated, have a fascination with economic disparity and twisting a knife into the corporate world. You certainly feel for Javier Gutierrez during the opening scene with him in a job interview where he is made to feel as though he is out of date, and through successive interviews where he is applying for an entry-level position or is accepted only to find that it is an unpaid intern position.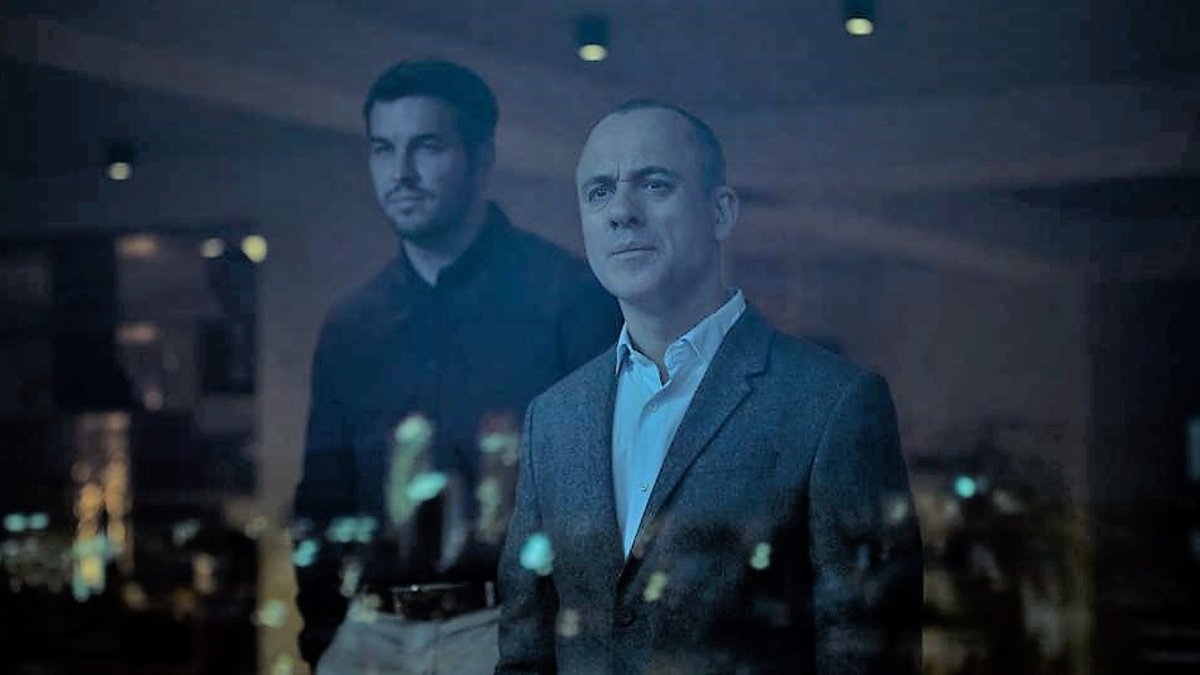 You can draw obvious comparisons to Parasite (2019), which came out ten months before The Occupant. The two films I kept thinking back to were Jaume Balaguero's Sleep Tight (2011) with Luis Tosar as a psychopathic apartment manager – he even looks the same as Javier Gutierrez – who maliciously manipulates the lives of his tenants, and Costa-Gavras's The Ax (2005) wherein an unemployed businessman resorts to eliminating rival job applicants.
I wanted to like The Occupant on the basis of the Pastor Brothers' previous work but I felt disappointed. There is a certain malicious fun in watching Javier Gutierrez manipulating his way into people's lives and seeing his games play off. On the other hand, I felt that I had seen this type of film before and that there was nothing particularly new here.
There is the odd twist but not many occasions where the Pastor Brothers' push the material for suspense. There is one worthwhile scene where Javier Gutierrez is in the apartment as Mario Casas's wife Bruna Cusi returns and calls his cellphone and then hears it ringing inside the apartment – but the film needed more of this tension. Only a single victim gets killed throughout and so the psycho element never much engages. On the whole, you are left with the feeling that the film should have been more than it ends up being.
---
---