---
USA. 1986.
Crew
Director/Screenplay – Susan Shadburne, Producers – Dan Biggs, Susan Shadburne & Will Vinton, Photography – Ron Brieux, Music – Jon Newton, Visual Effects – Bruce McKean & Will Vinton Productions, Art Direction – Steve Karatzas. Production Company – New World/Millennium Pictures/Will Vinton Productions.
Cast
Dee Wallace-Stone (Morgan Hanna), Ron Kuhlman (John Crown), Cloris Leachman (Millie Crown), Barry Laws (Jeremy Crown), Susan Dixon (Zelda), Al Strobel (Byron Byron)
---
Plot
Playwright Morgan Hanna is suffering from a writer's block. She is unable to get over the death of her fiance Jeremy Crown who fell from a lighthouse eight years earlier. She decides to start writing a free-form stream-of-consciousness play based on their relationship. She goes to stay with Jeremy's mother on remote Orcas Island in order to write there. There however, Jeremy's ghost reappears to her and seems to be calling out for her to discover the truth about his death.
---
Shadow Play is an extremely obscure ghost story. Director/writer Susan Shadburne's website claims that the film had a theatrical release when it came out, although it must have been in such out of the way places that almost nobody at the time ended up covering (let along seeing) the film. The film did receive cable play and video release but this did little to raise its profile.
The distant wafflings of innocuous piano score tinkling away in the background, the glossy photography and the sepia-tone flashbacks all announce Shadow Play as a Lifetime tv movie ghost story. Alas for such uninspiring promise, it never even gets that banal. In fact, Susan Shadburne seems disinterested in the usual stuff of the ghost story. She hovers around such but rarely ever engages in the stuff of spooking us. The film's one good effect in this regard is the moment where one sees the typewriter in Barry Laws' room having just typed the same words Dee Wallace-Stone had moments before.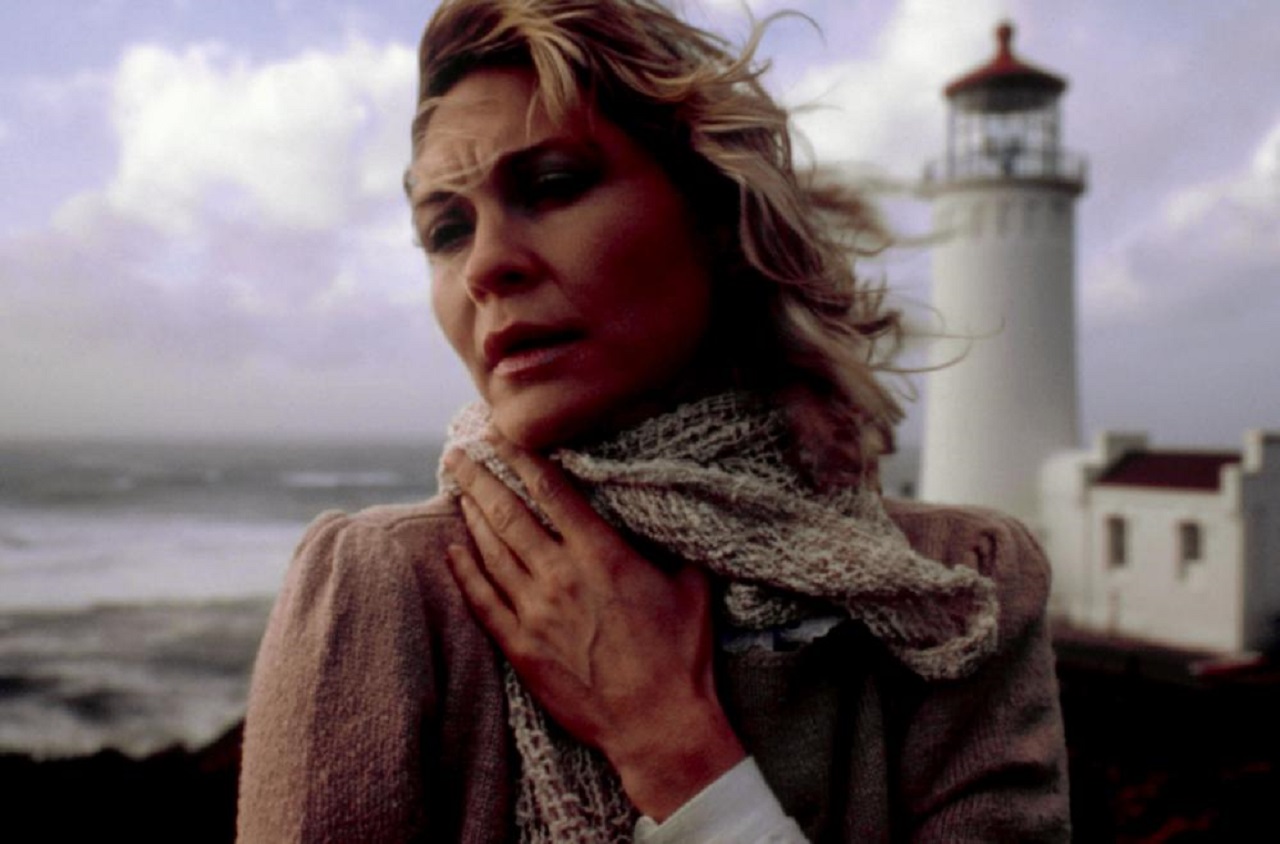 However, having almost lit upon it by accident, Shadburne then decides she doesn't wants to take that route. Rather she seems to be engaged in pursuing some kind of psychodrama but this disappears into a muddle of overwrought pretension – the excerpts we get from the play with their flowery overripe metaphors about black magicians and the wings of night are more laughable than anything else. Almost the entire first half takes place without anything of note happening. The only excitement the film raises comes when it (at last) resolves its vague, supernatural psychoanalytic melodramatics.
Shadow Play is the only film directed by Susan Shadburne. Shadburne is the wife of Claymation animator Will Vinton who is probably best known for his work on Return to Oz (1985) and as the director of the feature-length Claymation film The Adventures of Mark Twain (1985) on which Shadburne acted as producer. (Vinton also acts as a producer on this film). Shadburne has made several documentaries and children's films and a number of short films, although Shadow Play was her only feature-length film. She subsequently listed herself as a 'Medical Intuitive' and 'Bio-Energy Healer' – her work can be found at www.shaburne.com – and passed away in 2018.
---
Trailer here
---