---
Crew
Director/Screenplay – Bob Fosse, Based on the Village Voice Article Death of a Playmate by Teresa Carpenter, Producers – Wolfgang Glattes & Kenneth Utt, Photography – Sven Nykvist, Music – Ralph Burns, Special Effects Supervisors – Henry Millar Jr & John Thomas, Makeup – Ken Chase, Art Direction – Michael Bolton & Jack G. Taylor Jr. Production Company – The Ladd Company.
Cast
Eric Roberts (Paul Snider), Mariel Hemingway (Dorothy Stratten), Cliff Robertson (Hugh Hefner), Roger Rees (Aram Nicholas), David Clennon (Geb), Carroll Baker (Dorothy's Mother), Josh Mostel (Private Detective)
---
Plot
The true story of the tragedy of Playboy Playmate Dorothy Stratten. She was discovered as a teenager in Vancouver by Paul Snider, who became her boyfriend. Snider mailed photos he had taken of her to Playboy, resulting in her being offered to pose as a Playmate and eventually becoming the 1980 Playmate of the Year. As Dorothy's star started to rise and she was offered film parts, Snider's various business ventures started to go under and he became increasingly more controlling and jealous of her, culminating in her murder and his suicide.
---
Hollywood has always had a fascination with its own horror stories and tragedies. Star 80 is based on the short and tragic life of Playmate Dorothy Stratten who was shot by her husband/manager Paul Snider in 1980 aged only twenty. (The title incidentally refers to the personalised number-plate Snider had made for his Mercedes).
There is a certain irony to Dorothy Stratten's notoriety – that had she not been shot, she would probably never have even been noticed, never have been anything more than another centrefold turned B movie actress like Monique Gabrielle or Brinke Stevens. Certainly, her total of four film appearances – and even there her only real starring role was in the sf film Galaxina (1980) – betray little in the way of acting talent. Since her death, there have been two filmic biographies based on her life – this and the tv movie Death of a Centerfold: The Dorothy Stratten Story (1981), as well as a documentary Dorothy Stratten: The Untold Story (1985).
Star 80 was made by former top Broadway dance choreographer turned director Bob Fosse (1927-87) who had gained fame for his work on the likes of Kiss Me Kate (1955), Damn Yankees (1958), The Little Prince (1974) and numerous stage shows. Fosse turned director with Sweet Charity (1969) and went onto make the likes of Cabaret (1972) (for which he won an Academy Award as Best Director), Lenny (1974) and the autobiographical All That Jazz (1979). These days, Bob Fosse is most famous as the creator of the original stage musical Chicago (1975), which became a celebrated film in 2002. Fosse's own life was turned into a tv series with Fosse/Verdon (2019).
It is a strong and disturbing portrait of the underside of fame, of the hunger for glamour and the ugliness and desperation among those who fail to make it. Bob Fosse adopts an interesting pseudo-documentary style – conducting faked interviews with actors playing real-life people who are connected to Dorothy. The most powerful and disturbing part of the film is its portrait of Snider's descent into obsession. It is a riveting performance from Eric Roberts. Roberts being someone who never seems to leave his Texan twang and slow-witted Southern hick roles behind, this is probably the best performance he has ever be given. Both he and Bob Fosse tread the fine line of showing Snider's emotional smoothness and his total transparency at the same time.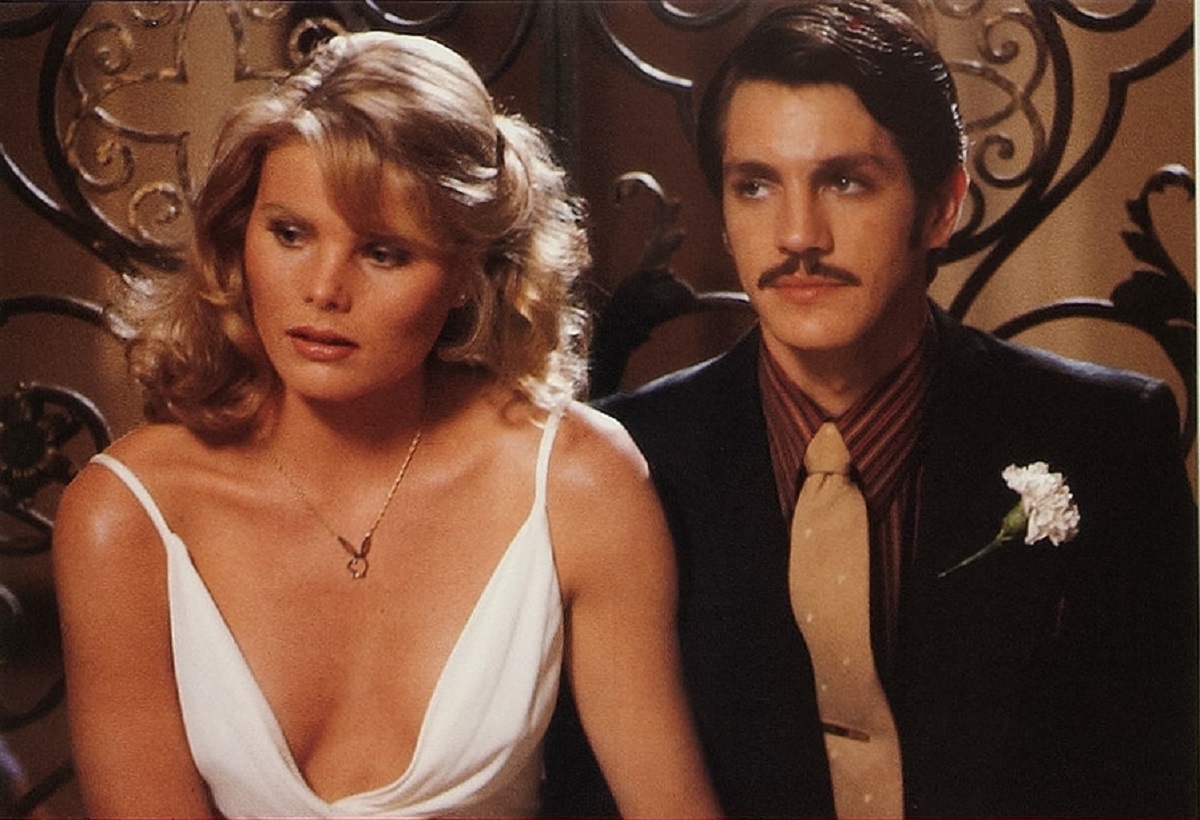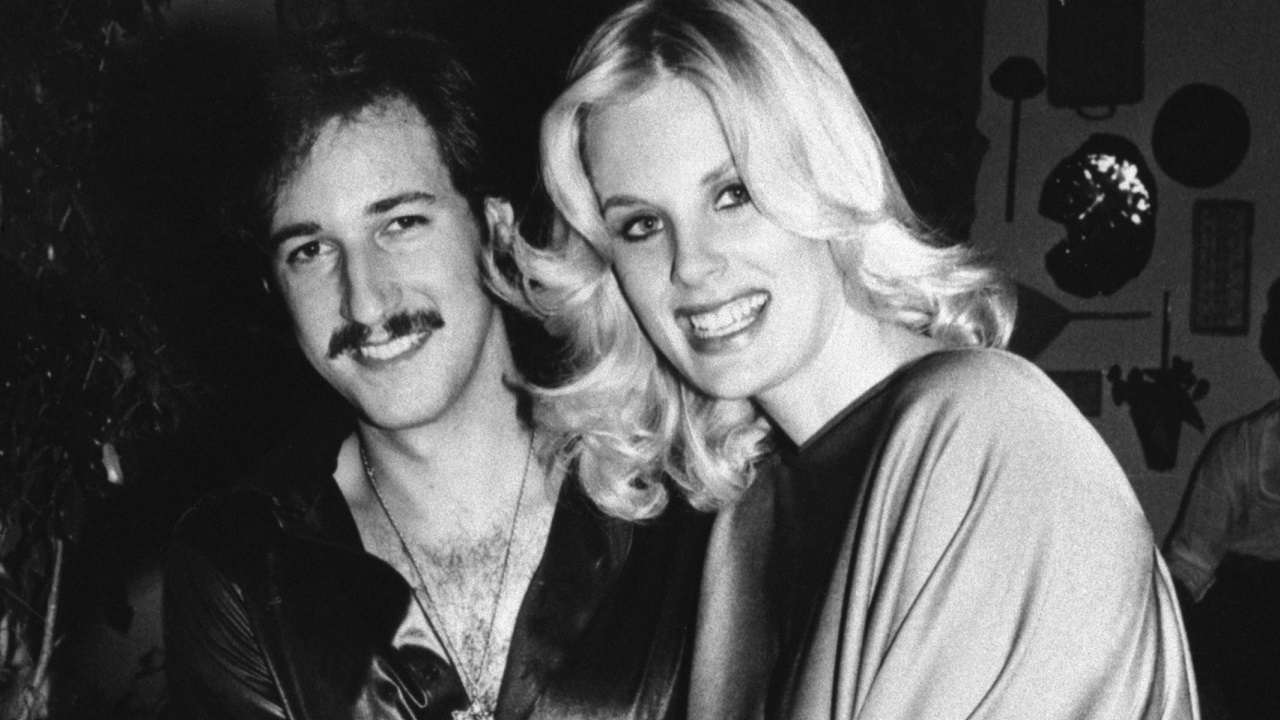 The story is a dark Pygmalion of sorts, powerfully written in its turning around of the dream of exploiting Dorothy that Snider creates for himself to showing Snider's world crumbling into macho paranoia as she gains self-confidence under the director played by Roger Rees (who was in real-life director Peter Bogdanovich who had an affair with Stratten after directing her in They All Laughed (1981), which was posthumously released).
The last twenty minutes or so of the film, which slowly build through Snider's increased financial desperation, his paranoia, to finally the shooting are intense and disturbing. Everyone knows where the film is heading – the telling of the story as a flashback from the killing at the start reinforces this – but Bob Fosse draws it out, leading one to think it will occur next but then suddenly pulling away from it. The scenes leading up to this are emotionally raw.
The character of Dorothy comes across less vividly than Snider – hers is simply a journey of self-recognition – and Fosse wisely concentrates the film on Snider rather than her. Mariel Hemingway comes across well when she gets to play the star part during some of Fosse's faked interviews, even if she seems several bra cup sizes too small to resemble anything like the real Dorothy Stratten. Her playing of the dim-wittedness of the character is good too – "He has the personality of a pimp," Hugh Hefner tells her, to which her reply is "Oh no, he doesn't dress that way now." The film is oddly dedicated to screenwriter Paddy Chayefsky.
---
---