---
Crew
Director/Screenplay – Richard Bates, Jr., Producers – Brion Hambel, Paul Jensen, Lawrence Mattis, Brad Mendelsohn & Matt Smith, Photography – Ed Wu, Music – Michl Britsch, Visual Effects – Clifton Production Services & Incessant Rain, Special Effects Supervisor – Frank Ceglia, Makeup Effects – Autonomous F/X, Inc (Supervisor – Jason Collins), Production Design – Leigh Poindexter. Production Company – Saban Films/Lightning Entertainment/Hindsight Media Services/Best Medicine Productions/Circle of Confusion/Enigma Film Productions.
Cast
Amanda Crew (Olive Smith), Robert Patrick (Harvey), Kim Delaney (Crystal Smith), Hayley Marie Norman (Lenore), Nancy Linehan Charles (Agnes), Johnny Pemberton (Uriah), Ray Wise (Michael Smith), Ronnie Gene Blevins (David), Nelson Franklin (York), Ray Santiago (Asher), Annalynne McCord (Blaire), Keisha Castle-Hughes (Wyatt), Shane Brady (Ethan)
---
Plot
Olive Smith breaks up with her boyfriend York and is then fired from her job, both within days of each other. Her mother and friends suggest that she get away from L.A. and take some time out. She searches online and finds a house in Piru and agrees to rent it for the weekend. She settles into the big old house. However, what she has not reckoned with is the owner Harvey who has a hatred for millennials. Harvey has decided he wants to experience what it is like to kill someone and prepares to make Olive his victim.
---
Richard Bates, Jr. is a director who specialises in dark comedies carping at middle-class values. All of his films so far sit with one foot in the horror genre. Bates has made Excision (2012), Suburban Gothic (2014), Trash Fire (2016) and the subsequent King Knight (2021).
Tone-Deaf did minimal box-office and received some surprisingly bad reviews. And yet of all of Richard Bates, Jr.'s films so far, it is the one that gets the mix right. Throughout his films, Bates seems to be aiming for a dark sardonic humour that caricatures people from various walks of life (although mostly disaffected millennials and conservative middle-class families and their cloying values). In some of Bates' other films – I'm thinking of Suburban Gothic – this comes out as too broad. Here though you get the feeling that Bates and his cast hit the note of what he has wanted to do all along with pitch perfection.
Bates hits his stride with a great opening as Amanda Crew and boyfriend Nelson Franklin break up, which occurs in a calm neutral tone as though they are doing no more than discussing a shopping list, followed by her being fired from her job as she and boss Ray Santiago trade snide jibes. All of this is written and played in wry, ironic dialogue that Bates delivers with ease and assurance. The darkly laconic humour of the characters' observations throughout is frequently hilarious.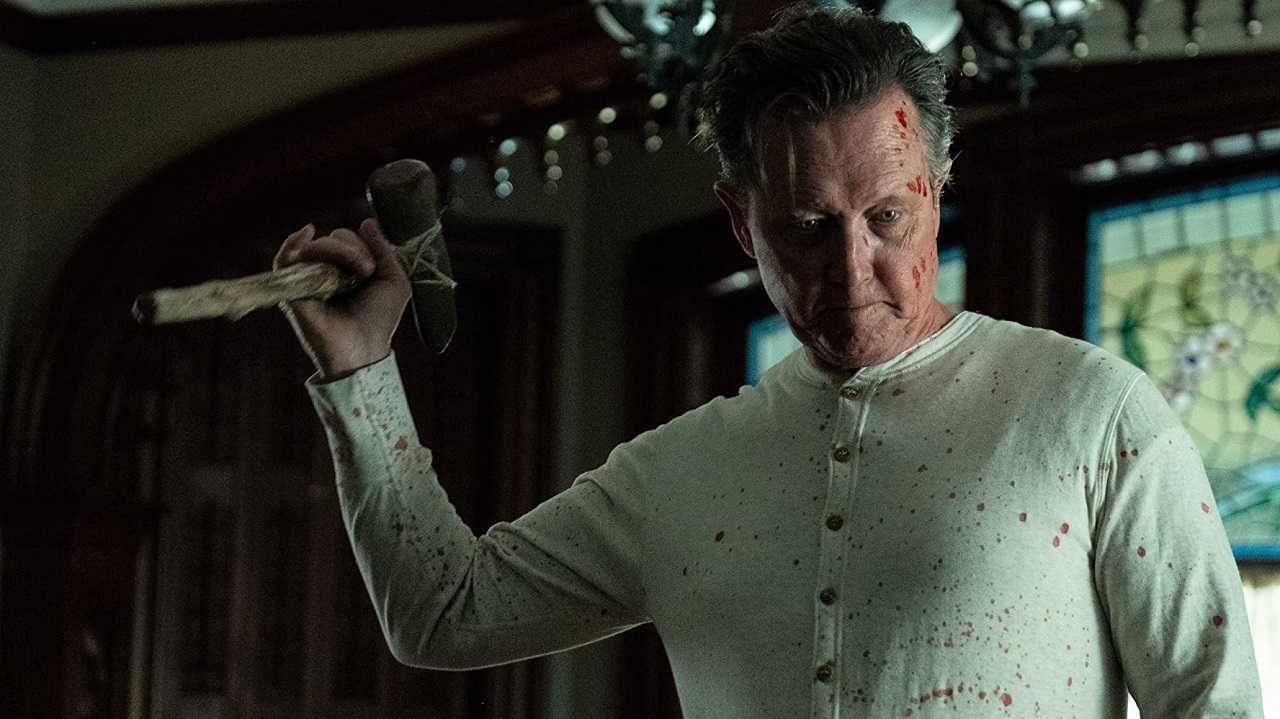 Bates also has the best cast he has had in any of his films to date, including actors in roles you wouldn't automatically expect – Excision star Annaylne McCord as a dreadlocked co-worker, Kim Delaney as Amanda Crew's New Age cougar mother; Keisha Castle-Hughes as a drug-dealing car wash girl; and Ray Wise (a Bates returnee) as the ghost of Amanda Crew's father.
The best among the cast is Robert Patrick as a psycho – the first time I believe he has done such a role. What makes the part especially amusing is this is not just a run of the mill psycho but a morally conflicted one. Patrick also has an amusing habit of talking to the camera in second person with some hilarious barbed speeches digging into millennials. There's a particularly amusing scene where he fakes having dementia to break into Ronnie Gene Blevins' motel room, while the final despatch where Amanda Crew turns to the camera "Fucking baby boomers!" is perfect.
---