---
Crew
Director – Roy Ward Baker, Screenplay – Milton Subotsky, Based on Stories from the Comic Books Tales from the Crypt and The Vault of Horror, Producers – Milton Subotsky & Max J. Rosenberg, Photography – Denys Coop, Music – Douglas Gamley, Art Direction – Tony Curtis. Production Company – Amicus/Metromedia.
Cast
Midnight Mess:- Daniel Massey (Rogers), Anna Massey (Donna), Jerold Wells (Waiter). The Neat Job:- Terry-Thomas (Critchit), Glynis Johns (Eleanor Critchit). This Trick'll Kill You:- Curt Jurgens (Sebastian), Dawn Addams (Inez), Jasmina Hilton (Indian Girl). Bargain in Death:- Michael Craig (Maitland), Edward Judd (Alex), Robin Nedwell (Tom), Geoffrey Davis (Jerry), Arthur Mullard (Gravedigger). Drawn and Quartered:- Tom Baker (Moore), Denholm Elliott (Dilitant), Terence Alexander (Breedley), John Witty (Gaskill)
---
Plot
An elevator takes five men down to a sub-basement room instead of their destinations. Waiting there, they tell one another of their strange dreams. Midnight Mess:– A man murders his sister for her inheritance but then unwittingly strays into a restaurant that caters to vampires. The Neat Job:– A newlywed wife is driven crazy by her husband's fastidiousness – he having temper tantrums when she moves a piece of furniture or leaves a magazine out of its rack – and is eventually driven to murder him. This Trick'll Kill You:– A stage magician goes on holiday to India in search of new ideas and is amazed at seeing an Indian rope trick. He begs an Indian girl for its secret and kills her when she refuses – only for the magic to turn back on him. Bargain in Death: – A man uses a drug to fake his own death and burial for the insurance money – but things don't quite work out the way he planned. Drawn and Quartered: – When Moore, an artist living in Haiti, learns that his paintings that others said were worthless have been sold for a large amount of money, he goes to a native witch doctor in search of retribution. Afterwards, he finds that whatever damage he inflicts on the portraits he paints happens to the person in real life. He uses this to exact revenge against his enemies.
---
The Vault of Horror was another of the horror anthologies made by British horror company Amicus during the 1960s and 70s, which had also included Dr Terror's House of Horrors (1965), Torture Garden (1967), The House That Dripped Blood (1970), Asylum (1972) and From Beyond the Grave (1974). Amicus had earlier adapted several tales from the infamous EC horror comics of the 1950s in Tales from the Crypt (1972) and again returned to EC Comics source material with this follow-up to Tales from the Crypt, which takes its title from one of EC's other horror comics. (Tales from the Crypt incidentally makes an in-joke appearance in the fourth segment with Michael Craig sitting up in bed reading the novelisation of the film as he waits to die).
The Vault of Horror is a lesser effort than Tales from the Crypt. Director Roy Ward Baker, who had earlier made the fine anthology Asylum (1972) for Amicus, has an eye for atmosphere and often gruesome shock effect. On the other hand, several of the stories, particularly the second and fourth, are forgettable.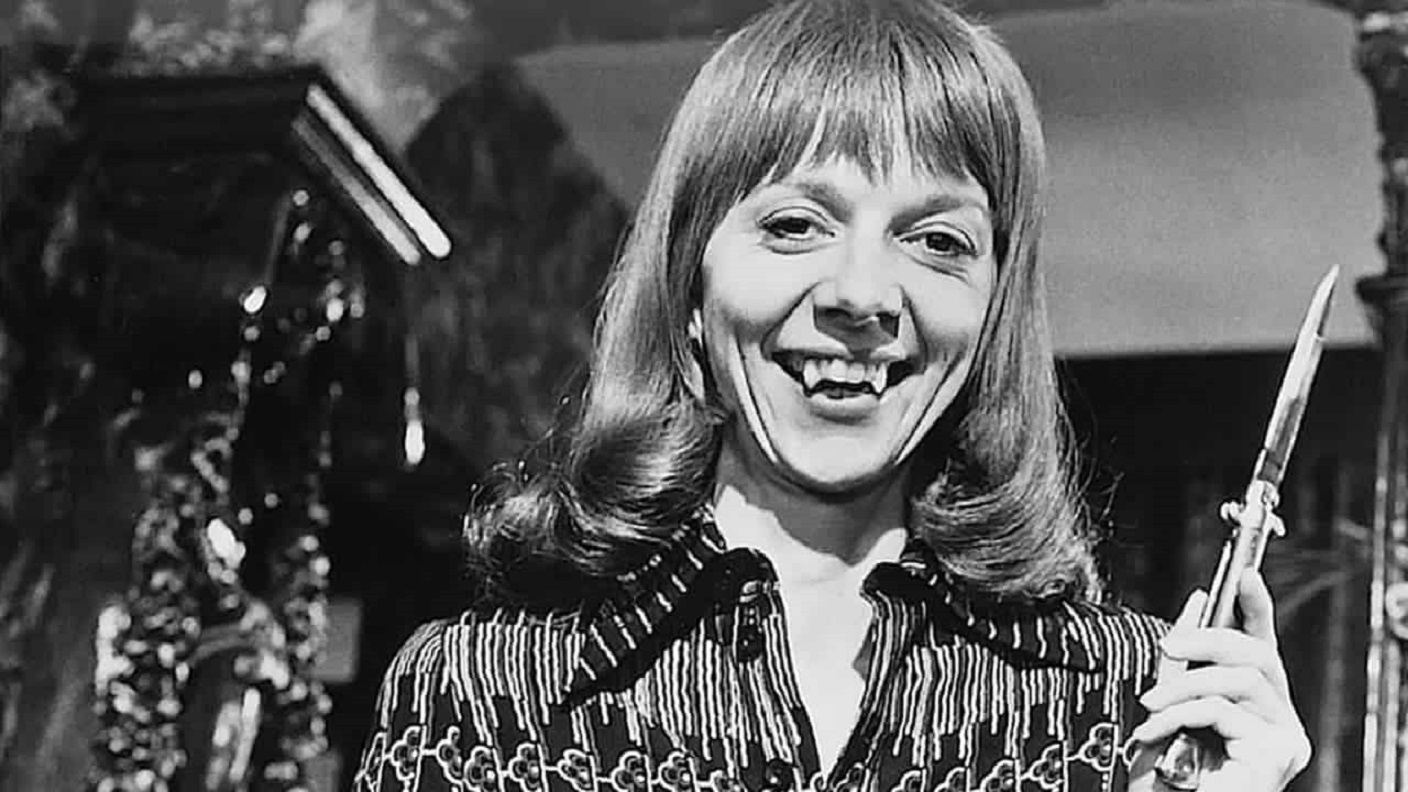 The first segment with its image of vampires planting spigots in a victim's jugular just like a wine cask is one of the most memorable panels from EC's horror comics and is often reprinted. Alas, the segment misses the black humour element that the original strip came with. The story is otherwise pedestrian and the twist ending balances over into ludicrousness.
The second episode, featuring Terry-Thomas playing a straight role for about the only time in his career, is slight. There is an effective build-up of tension as everything starts to go wrong for Glynis Johns as he comes home and a grotesque twist ending that almost verges on EC-esque black humour.
Bargain in Death is the most forgettable of the episodes and lacks any atmospheric buildup, while the payoff is unsurprising. This Trick'll Kill You is modestly effective and has an intriguing story. The rope effects are good and there is one particularly gruesome effect when a fakir manages to push a knife through his cheek.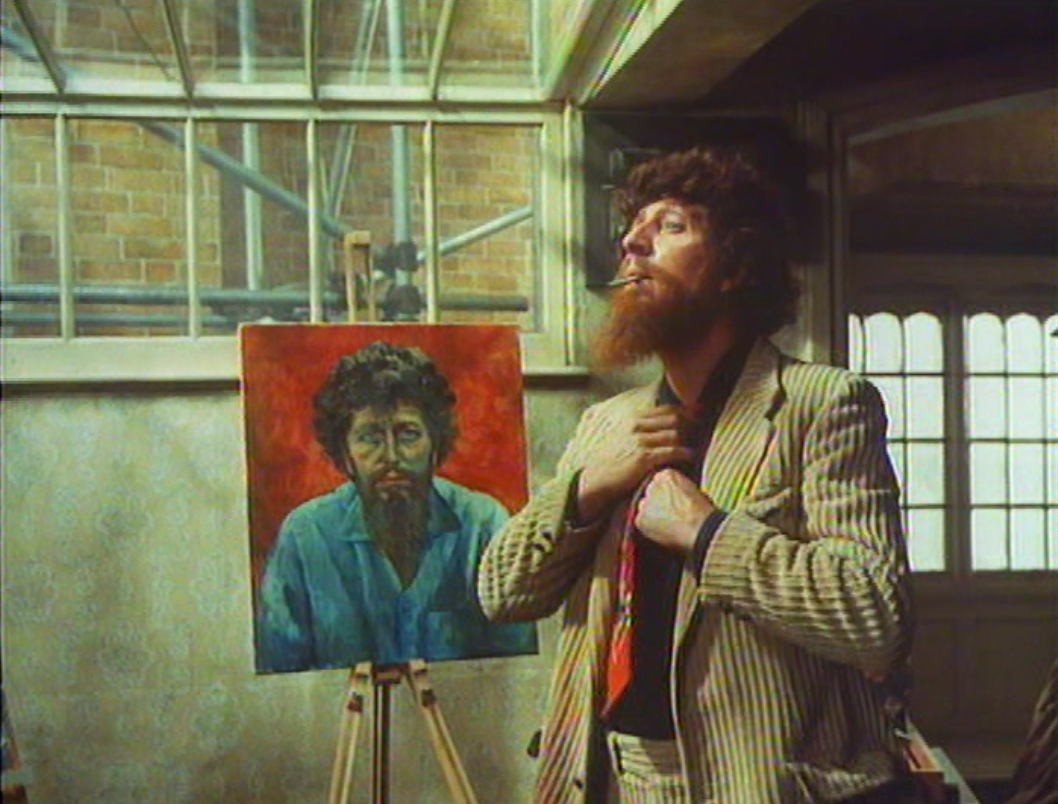 The best and longest is the last story Drawn and Quartered, featuring a pre-Doctor Who (1963-89) Tom Baker who gives an alarming performance as the vengeful artist. The episode has an impressive central idea and it is fascinating in watching each victim's fate unfold, even if the story does arrive at a predictable ending. The linking story, essentially a rerun of the framework in Dr Terror's House of Horrors (1965), is weak. Douglas Gamley offers a decent score.
Amicus's other horror films are:– Dr Terror's House of Horrors (1965), Torture Garden (1967), The House That Dripped Blood (1970), Asylum (1972), Tales from the Crypt (1972) and From Beyond the Grave (1974).
Roy Ward Baker became one of the prominent directors to rise in the latter decade of the Anglo-horror industry. Elsewhere, Baker made Quatermass and the Pit/Five Million Years to Earth (1967), Moon Zero Two (1969), The Vampire Lovers (1970), Scars of Dracula (1971), Dr Jekyll and Sister Hyde (1971) and Legend of the 7 Golden Vampires (1974) at Hammer; Asylum (1972) and … And Now the Screaming Starts! (1973) at Amicus; and the post-Amicus The Monster Club (1980).
---
---