aka Immortality
---
Crew
Director – Po Chih Leong, Screenplay – Paul Hoffman, Producers – Carolyn Chon & David Lascelles, Photography – Oliver Curtis, Music – Orlando Gough & John Lunn, Special Effects Supervisor – Stuart Brisdon, Production Design – Andy Harris. Production Company – Goldwyn Films/Film Foundry Partners/Entertainment Film Distributors/Zenith Productions/The Arts Council of England
Cast
Jude Law (Steven Grlscz), Elina Löwensohn (Anne Levels), Timothy Spall (Inspector Henley), Kerry Fox (Maria Vaughan), Jack Davenport (Sergeant Roche), Ashley Artus (Gang Leader)
---
Plot
Medical researcher Steven Grlscz saves the life of Maria Vaughan as she goes to step in front of a train on a London tube platform. Steven then proceeds to woo and seduce Maria. As she gives herself to him, Steven instead bites into her neck and drinks her blood. In doing so, he is physically revitalised. He wraps her dead body in plastic and abandons it on the tidal marshes. When the body is found, the police regard the enigmatic Steven as the prime suspect and interrogate and follow him. A strange friendship grows between Steven and the principal inspector after Steve saves him from a gang of thugs. At the same time, Steven has set his target on seducing and wooing engineer Anne Levels as his next victim.
---
Hiding behind its cryptic title, The Wisdom of Crocodiles is one of the most interesting vampire films in some time. One might even be mistaken in not thinking that The Wisdom of Crocodiles was a vampire film at first glance. It was sold as more of an arthouse film and the term 'vampire' never appears once throughout.
Director Po Chih Leong is an émigré from Hong Kong, where he had made a number of films (see below). The Wisdom of Crocodiles was Po's first English-language outing. Po has an extraordinarily arty style that makes this unlike any other vampire film you have seen. The film captivates from the opening scene, which opens on the bizarrely incongruous image of Jude Law wandering past as police investigate a dead body found in a car stuck some twenty feet up in a tree.
Particularly captivating is Jude Law's seduction of Kerry Fox, a silent pantomime as he stops her stepping off a tube platform and then contrives to 'meet' her later while browsing a book fare. The seduction scenes as they sit in his apartment over wine where he asks her to close her eyes and his shadow keeps popping across the side of the room to kiss her and back by the time that she opens her eyes is striking, all the more so for when she surrenders to him where rather than kiss her he joltingly bites into her neck.
The film is filled with such striking scenes – like the intensely captivating moment where Jude Law appears and uses his charm to persuade a group of thugs out of beating up detective Timothy Spall who has been following him. The cool sophisticated look and arty surrounds that Po Chih Leong provides – from apartments walled by modern textiles to scenes set in factories surrounded by Victorian brass and steam work – offer a beautifully cool ambience to the film.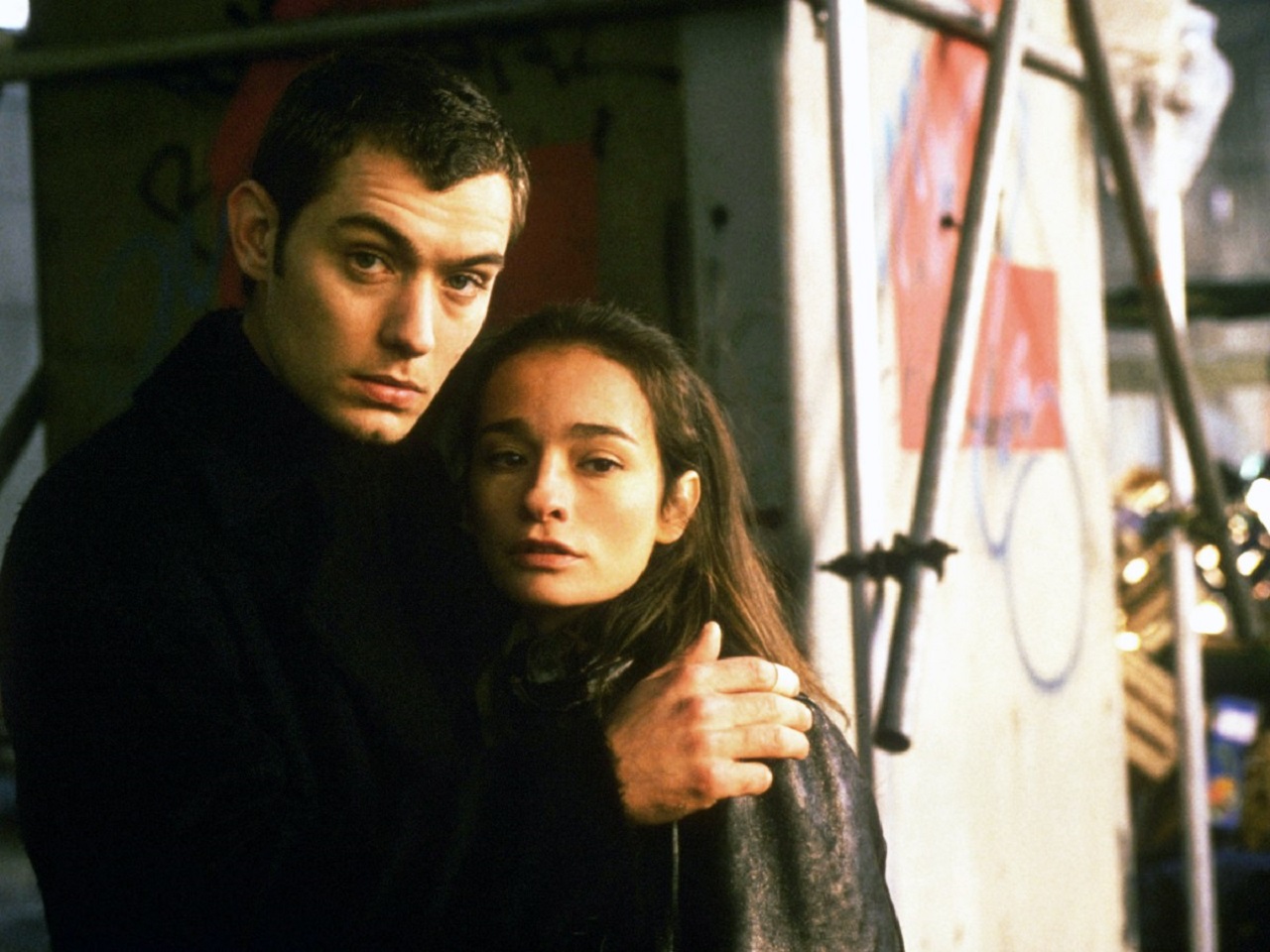 Most of all, The Wisdom of Crocodiles is a uniquely different take on the vampire film. It comes with a fascinating philosophical script – it could almost read as a mellower, less nihilistic version of The Addiction (1995). Jude Law has a remarkable little speech where he describes evil as the hidden things that we keep from the ones that we love. The end offers a fascinating rewriting of vampire lore where we learn that Jude Law needs to devour blood to rejuvenate, that he is hoping to find perfect love as each time he is able to seduce and inspire love in another woman it, in a decidedly peculiar notion, becomes something crystalline and that the loves he has found so far have only been impure and made him feel ill – and how he needs the perfect love in order to become immortal.
Po is considerably aided by the impossibly handsome seeming Jude Law who has rarely been better in a film, even following his subsequent discovery as an A-list actor. Po and Jude conspire together to create a charmingly enigmatic and sinister figure, whether Jude is showing Timothy Spall card tricks or having an argument with Elina Löwensohn. It is a film of intimate beauty.
Po Chih Leong has made a number of films in his native Hong Kong going back to the 1970s. His other genre efforts include the spy film Foxbat (1977), the slasher film He Lives By Night (1982), Life and Death (1985) about a group hunted on a remote island, and the time travel film Welcome (1985). Since moving to the US, Po has made various tv movies including the duo of psycho films Cabin By the Lake (2000) and Return to the Cabin By the Lake (2001), and The Darkling (2000) and a further Chinese horror film Baby Blues (2013). His most well known effort in English-language has been the non-genre Wesley Snipes action film The Detonator (2006).
---
---