---
USA. 2016.
Crew
Director/Screenplay – Michael O'Shea, Producer – Susan Leber, Photography – Sung Rae Cho, Music – Margaret Chardiet, Visual Effects Supervisor – Chris Haney, Special Effects Supervisor – Brian Schuley, Makeup Effects – Gerner & Spears Effects (Supervisors – Peter Gerner & Brian Spears), Production Design – Danica Pantic. Production Company – Susie Q Productions.
Cast
Eric Ruffin (Milo), Chloe Levine (Sophie), Aaron Clifton Moten (Lewis), Tarikk Mudu (Malik), Danny Flaherty (Mike)
---
Plot
Milo is an African-American teenager who lives in Queens with his older brother Lewis following the death of their mother. Milo has no friends and is obsessed with vampires, watching vampire movies and taking notes on their habits. He sometimes attacks people and drinks their blood. Milo then befriends Sophie, a white girl around his own age who lives with an abusive grandfather on the floor above. The two become close and then decide to become boyfriend-girlfriend, although Sophie is a little unsettled by Milo's vampire obsession.
---
The Transfiguration is a debut film for Michael O'Shea. O'Shea had previously only made a single short film Milo (2014), a ten-minute rehearsal for what eventually became The Transfiguration. O'Shea submitted his film for consideration at Cannes, not expecting it to be selected. It subsequently gained a great deal of word of mouth after appearing at a number of film festivals.
The Transfiguration is a unique vampire film. And it is certainly the best to emerge in the 2010s, a decade when the vampire genre has almost entirely disappeared from screens, having been reduced to a figure of ridicule by Twilight (2008) and sequels. The Transfiguration exists more in the realm of George Romero's ingenious Martin (1976) where the vampire sat in a place of ambiguity between the vampire of B movie lore and merely a sickly anaemic youth in the present. That said, the vampire here lacks even that ambiguity and is more akin to the vampire in Vampire (2011), an ordinary mortal who has a fetish for blood-drinking (here a fascination with becoming a vampire).
What we have feels like Martin with a few dashes of the vampire and mortal child relationship we had in Let the Right One In (2008) all transplanted into the world of The Wire (2002-8) or perhaps Moonlight (2016). The African-American inner city neighbourhood where drug dealings and gangs are a routine fact of life is certainly a unique one for a vampire film to exist in. Just like the central figure of Martin, Eric Ruffin is an alienated kid who also happens to have a fetish for drinking blood. His peculiar psychology is never explained anything more than that but it lends to a unique series of metaphors that arrive at a conclusion that comes up behind you out of the blue.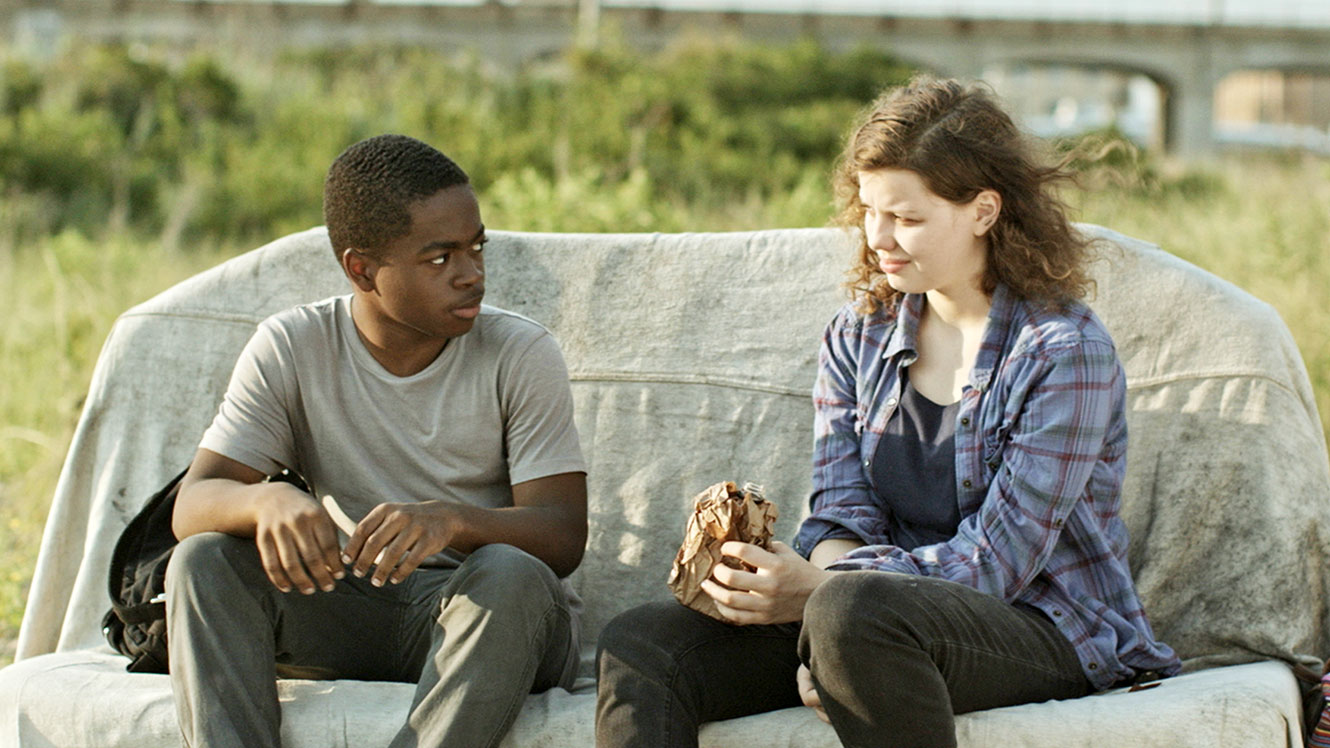 The film is a slow burner in terms of effect. Michael O'Shea's focus is less scenes of horror than it is the world around and especially the relationship that grows between the two young characters. It is a film where you grow to actually care about the two characters throughout the course of the film. At the same time, the film is also jolting you with the violence. While the film gets you to care about Eric Ruffin, Michael O'Shea is not above throwing in a scene where we see him following a drunk (horror director Larry Fessenden) home and killing first the man's young daughter – a taboo defying scene that takes you back after coming to view Milo as the sympathetic protagonist of the show – and then the man himself. Aside from this, we get other scenes where he lures a derelict (played by Troma head Lloyd Kaufman) and the opening where he is drinking the blood of a man in a bathroom cubicle. One of the nastiest scenes is where an innocent white kid is drawn in and falls afoul of the drug dealers.
The film also comes steeped in and often wittily namedrops its knowledge of the vampire movie genre. The collection of VHS tapes in Eric Ruffin's bedroom contains classics such as Nosferatu (1922), Fright Night (1985) and The Lost Boys (1987), alongside less well-known efforts such as Lust for Dracula (2004), Thirst (2009) and Dracula Untold (2014). Eric Ruffin gives Chloe Levine his list of most realistic vampire films, which includes Martin, Near Dark (1987), Shadow of the Vampire (2000) and Let the Right One In. She prefers Twilight and gives him a copy of the book to read, which he not too unexpectedly hates.
---
---