USA. 2014.
Crew
Director – Spike Lee, Screenplay – Bill Gunn & Spike Lee, Based on the Film Ganja and Hess Written by Bill Gunn, Producers – Spike Lee & Chiz Schultz, Photography – Daniel Patterson, Music – Bruce Hornsby, Visual Effects – Big Film Design (Supervisor – Randy Balsmeyer), Makeup Effects – Joshua Turi, Production Design – Kay Lee. Production Company – 40 Acres and a Mule Filmworks.
Cast
Stephen Tyrone Williams (Dr Hess Greene), Zaraah Abrahams (Ganja Hightower), Rami Malek (Seneschal Higginbottom), Nate Bova (Tangier Chancellor), Elvis Nolasco (Lafayette Hightower), Felicia "Snoop" Pearson (Lucky Mays), Thomas Jefferson Byrd (Bishop Zee), Jeni Perillo (Sahara Paysinger)
---
Plot
Hess Greene has inherited a substantial fortune from his parents and lives at a home in Martha's Vineyard where he pursues an interest in African art. He is fascinated to take possession of a ceremonial dagger from a long-lost Ashanti culture that believed in blood drinking. He has taken on Lafayette Hightower as an assistant but Lafayette is mentally unstable and bursts into Hess's room and stabs him with the dagger before shooting himself. Though fatally stabbed, Hess recovers but afterwards finds he driven to drink blood. He is required to employ various methods to obtain supplies. He is then visited by Lafayatte's estranged wife Ganja. Hess is immediately attracted to her and they pursue a relationship. However, he has difficulty explaining what happened after she finds Lafayette's body in his freezer. He responds by turning her into a vampire too.
---
Spike Lee gained a name in the 1980s as director of films like She's Gotta Have It (1986) and especially Do the Right Thing (1989), a trenchant examination of race issues in the midst of a Brooklyn heatwave. Lee's commentary on matters of race made him a critical favourite with often incisive films such as Mo' Better Blues (1990), Jungle Fever (1991), Malcolm X (1992), Crooklyn (1994), Clockers (1995), Get on the Bus (1996) and Bamboozled (2000). From the 2000s, Lee's work began to diversify from solely race themes to documentaries, other works like the true-crime film Summer of Sam (1999) and clearly commercial projects like the heavily disappointing English-language remake of Oldboy (2013). His most successful works during this period were the critically acclaimed drama The 25th Hour (2002) and the slickly enjoyable heist thriller Inside Man (2006). Other more traditional race relations films such as She Hate Me (2004), Miracle at St Anna (2008), Red Hook Summer (2012) and Chi-Raq (2015) seemed to not be hitting the same targets they were a decade before, although Lee did bounce back with the subsequent BlacKkKlansman (2018).
Da Sweet Blood of Jesus is a film where Lee raised the capital himself through a Kickstarter campaign. This would suggest that it is a film that Lee was unable to find funding through regular channels. This certainly allows Lee freedom from studio control and dictates of the money people. With this in mind, the oddity is that Lee then chose to make a vampire film. The horror film is not a genre he has exactly shown a penchant for before. He has certainly made other works that have been listed on this site – Summer of Sam and Oldboy – but these sit respectively more in the social realism and the thriller genres that they seem more naturally at home in horror. The nearest you would probably get to a genre-identifying horror film in Lee's oeuvre is when he acted as producer on the horror anthology Tales from the Hood (1995).
The even greater peculiarity is that Lee chooses to remake the Blaxploitation vampire film Ganja & Hess (1973). This came out back in the midst of the Blaxploitation cycle, the time when the fad was turning to revamp classic horror themes, producing efforts like Blacula (1972), Blackenstein (1973) and Dr Black and Mr Hyde (1976). Director/writer Bill Gunn (who also played that film's equivalent of the Lafayette role) took an almost experimental approach to the vampire genre with intriguing results and Ganja & Hess has taken on a cult reputation. Lee's remake is steeped in homage – Lee even credits Bill Gunn as his co-writer despite the fact that Gunn passed away in 1989.
Spike Lee creates something very different to Ganja & Hess – and certainly something very different to what you expect of a vampire film. The nearest genre equivalent might be something like Daughters of Darkness (1971). He largely avoids anything that approaches horror cliche or effect. Indeed, you sense that what drew him to the material was less an interest in making a genre horror film than paying tribute to a classic of African-American heritage. (The initial impression you have of Da Sweet Blood of Jesus based on the title is that Lee is making a gospel film). He does use Ganja & Hess as a text on which to freely improvise and creates a number of differences – mostly in tone and greatly expanding the story and details, finding different things inside the material.
The second thing that strikes you is how the film takes place in a world of African-American wealth. Stephen Tyrone Williams lives in a seashore home in Martha's Vineyard, drives classic sports cars, charters private jets, has a home filled with artwork, holds agonisingy pretentious academic cocktail parties and so on. It was part of the background of Ganja & Hess where this was never commented on but here has been focused on with lavish attention to art dressing and costuming. The African-American wealthy is something I don't think I ever recall seeing depicted on screen before – unless you want to count Eddie Murphy in Trading Places (1983) – so you have to commend Lee for shaking up expectations here.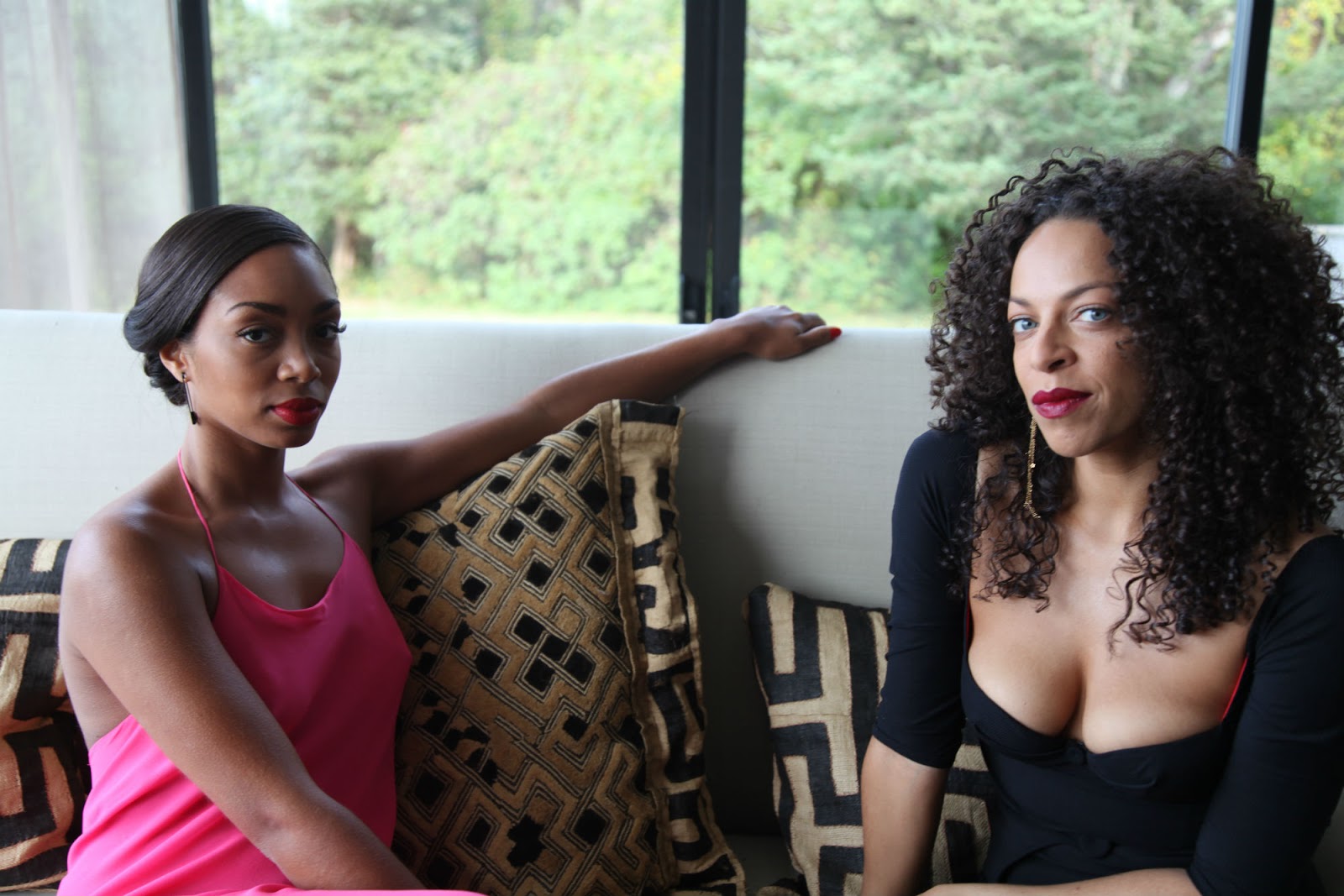 I rather enjoyed Da Sweet Blood of Jesus. It feels a return to the sort of highly individual work that Lee can do well – see Do the Right Thing, Mo' Better Blues, Jungle Fever – after the doldrums of the 2000s. The world we are in feels closer to a British costume drama than any of Lee's other films. I enjoyed very much the film's play of dialogue, which comes as though uttered by people who live in a world of casual privilege, with a sophistication and coiled elegance where true meaning is always couched between perfect wording. Stephen Tyrone Williams, who could be a younger brother of Denzel Washington, and Zaraah Abrahams, both unknown faces, give fine performances. The pace is slow but you are absorbed into the world.
Though he avoids horror cliche and effect, Lee delivers some fine and effective scenes. One of these is where Stephen Tyrone Williams travels to New York and picks up a woman (Jeni Perillo) with a child where we then abruptly cut to Williams touching her baby and then leaving without any further thought as the camera pans away to reveal her bloodied corpse on the bed and then keeps going into the kitchen to show pictures of her and her child on the side of the refrigerator as though to remind us that this was once a living, breathing human.
Another excellent scene is where Williams brings childhood friend Nate Bova home to meet newlywed wife Zaraah Abrahams, where he leaves the room 'to do some work' and the scene turns into a seduction between the two women and an erotic tumble on a bathroom floor, only to end badly when Bova's pleading to be asphyxiated during sex goes wrong and kills her. This is followed by the striking image of Williams entering the bathroom and not registering any upset at seeing his childhood friend dead where he instead calmly gets down on his knees and joins Abrahams licking up the spilt blood.
---
---