---
Crew
Director – Jason Trost, Screenplay – Jason Trost & Tallay Wickham, Producers – David Hellmore. Jason Trost & Tallay Wickham, Photography – Phil Miller, Visual Effects – Bronic Bednarek. Production Company – Trost Force Productions/Hellmore Productions.
Cast
Tallay Wickham (Vicky O'Neil), Jason Trost (John Ford), Colin Bates (Ted Herrington), Lib Campbell (May Murphy), Bru Muller (Chuck Aldman), Art Hsu (Detective Jones), Ryan Gibson (Dr. James Henry), Maya Ormsby (Professor Sachs), Dylan Quigg (Ally Andrews)
---
Plot
TV journalist Vicky O'Neil sets out to investigate the truth of what happened regarding the murder of superhero Ally Andrews in Greenview, California. The chief suspect is the masked superhero known as Charge who has been revealed to be Ally's childhood friend and boyfriend John Ford. John is in hiding but reveals himself to Vicky and agrees to speak on camera. He denies being the murderer and blames the death on a figure known as The Masked Man. Vicky and her camera crew set out to try prove the existence of The Masked Man and find their identity.
---
Jason Trost began directing, writing and starring in his own short films in 2007. He made his feature-length debut with The FP (2011) and subsequently went on to make the non-genre Wet and Reckless (2013) and the interesting SF film How to Save Us (2014). He had made acting appearances in all his own films and a number of other films, most substantially as a deputy in Hatchet III (2013).
Jason Trost's All Superheroes Must Die (2011) was one of the few original non comic-book superhero films made in the 2010s. When I reviewed it, I thought it fairly average for a low-budget film, nothing standout. It must have been a success somewhere for Trost to return with the sequel. Although the sequel doesn't appear to have enjoyed much success – I found a copy after Trost had made it freely available on YouTube, for instance.
Unlike the straight dramatic work we had with the first film, Trost has chosen to make All Superheroes Must Die 2 as a mockumentary. Here a tv journalist (played by Trost's co-writer and co-producer Tallay Wickham) is conducting an investigation into the murder of the other superheroes and setting out to find the missing hero played by Trost.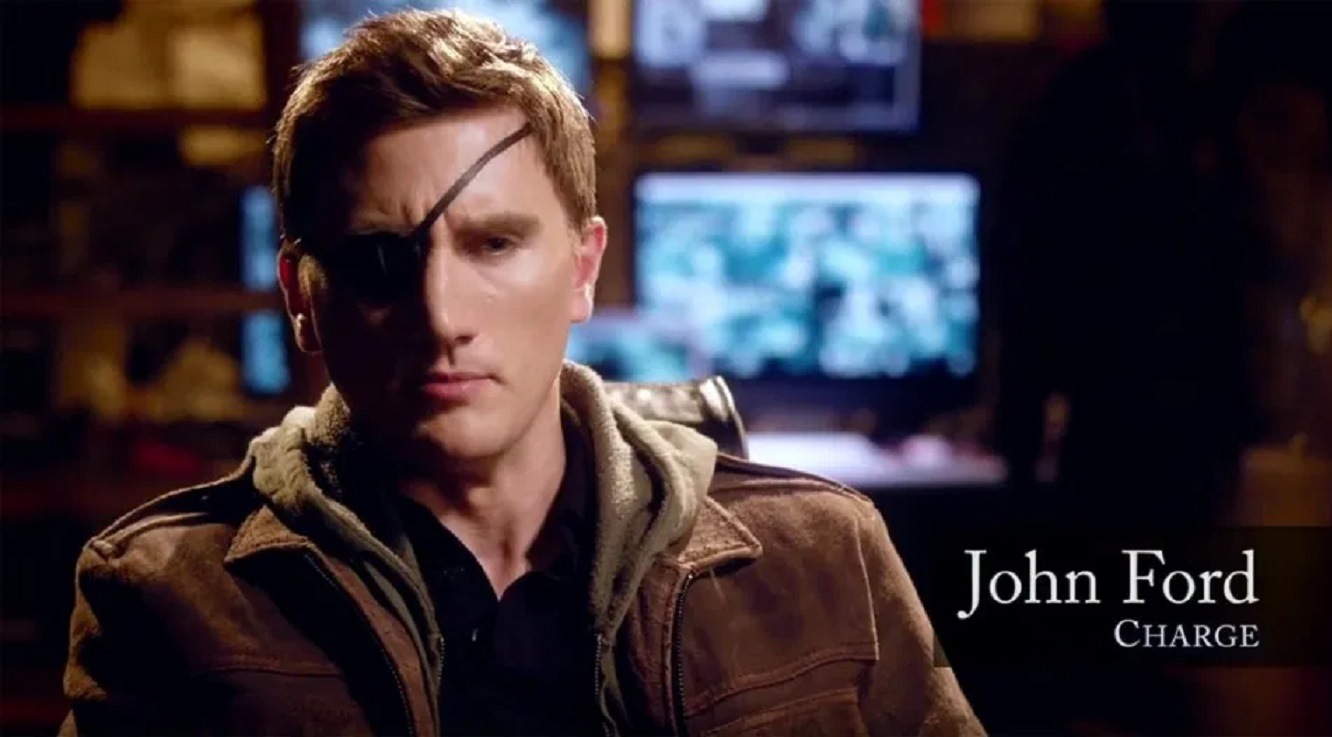 As superhero films go, a mockumentary is probably the least interesting way of going about telling a story. The film is all talking heads, occasional still shots, even comic-book panels depicting what happened rather than the things you expect a superhero film to focus on such as superpowers in action and people in costumes. What this clearly is is an economy move that allows Trost to make a superhero film while lacking the budget for effects that his big league competitors do. (The first film dealt with the same problem by devising a plot that stripped the superheroes of their powers).
Things pick up mildly in the second half as Trost absorbs us somewhat in the hunt for the identity of the Masked Man. The idea of the Masked Man who absorbs the powers of others is taken from the character of Sylar in tv's Heroes (2006-10), although not much is done with the idea. The film develops some action scenes right towards the end, albeit on the decidedly low budget side, before arriving at a downbeat ending.
---