---
Crew
Director/Screenplay – Jason Trost, Producers – Lucas Till & Jason Trost, Photography – Amanda Treyz, Music – George Holdcroft, Special Effects – Class A Special FX, Inc. (Supervisor – Ron Trost), Makeup Effects – Alexis Acosta, Production Design – Rich White. Production Company – Grindfist Pictures.
Cast
Jason Trost (Charge/John), Sophie Merkley (Shadow/Jill), Lucas Till (Cutthroat/Ben), James Remar (Rickshaw), Lee Valmassy (The Wall/Charlie), Sean Whalen (Manpower), Nick Principe (Sledgesaw)
---
Plot
Four superheroes, Charge, Cutthroat, Shadow and The Wall, wake up in a small town surrounded by dead bodies. They receive video broadcasts from the villain Rickshaw who reveals that he has brought them there and administered a serum that has stripped them of their superpowers. He wants them to feel on the losing end for once. To this end, he has devised a series of games around the town where they must enter into various fights to the death with others or amongst themselves in order to save the lives of innocent townspeople that will be killed if they fail.
---
The superhero film has been massive on cinema screens in the 2000s and 2010s – as witness the ongoing box-office success of Marvel Comics adaptations such as X-Men (2000), Spider-Man (2002), Hulk (2003), Fantastic Four (2005), Ghost Rider (2007), Iron Man (2008), Captain America: The First Avenger (2011), Thor (2011), The Avengers (2012), Ant-Man (2015), Deadpool (2016), Doctor Strange (2016), Black Panther (2018), Venom (2018), Captain Marvel (2019), Black Widow (2021), Eternals (2021), Shang-Chi and the Legend of the Ten Rings (2021) and various sequels to these. What should be noted about these is how almost every single superhero film has been adapted from a comic-book property. Indeed, with the exception of parody efforts such as My Super Ex-Girlfriend (2006), Defendor (2009) and Super (2010), original superhero films have been almost entirely absent from screens. The sole exceptions might be The Incredibles (2004) and the conceptually confused Hancock (2008), which should both be considered variants on the parody superhero but at least took off with audiences.
The only film to have ever had any success creating an original superhero (and that took the genre seriously), as far one can think, is Sam Raimi's Darkman (1990). There was tv's Heroes (2006-10), which aside from a single great first season spent its subsequent seasons searching for what made things click first time around. You could also consider efforts like Push (2009) and Chronicle (2012) that are effectively superhero films minus the costumes. Otherwise the original superhero film is littered with never-rans such as The Meteor Man (1993), Black Scorpion (1995), The Photon Effect (2010), Alter Egos (2012) and Sparks (2013).
The problem is that Marvel and co have so raised the bar on screens in terms of big-budget superheroics that most of these efforts, which are operating on low-budgets, cannot compete in the same arena. Most of the Marvel and DC comic-book adaptations also have the luxury of years, sometimes decades of back story to draw on where lame side-routes and missteps are removed through retcons and where uninteresting characters that fail to hit the stride never make it beyond a handful of issues.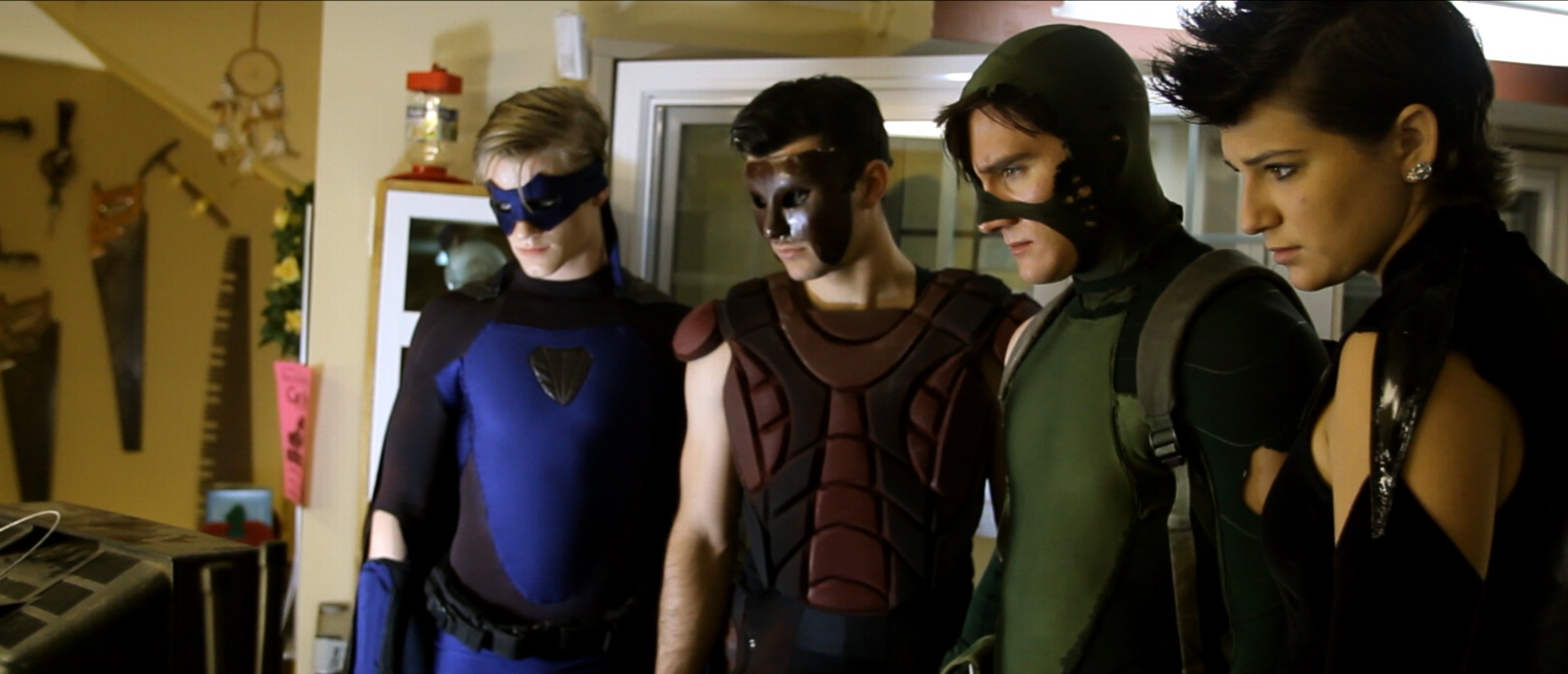 All Superheroes Must Die comes from Jason Trost. Trost is a relative newcomer – being only twenty-five years old when he made the film. He had made small acting appearances in a number of other films, mostly uncredited, most substantially as a deputy in Hatchet III (2013). He began directing, writing and starring in his own short films in 2007 and made his feature-length debut with the future-set The FP (2011). Here he plays the role of the lead superhero John/Charge. As here and in all of his roles, Trost plays with an eye-patch or one eye covered – in real life, he lost his own right eye.
All Superheroes Must Die quickly falls prey to the same pitfalls as all the other indie superhero films. It is interesting to read up on how the film was made – it was written in four days and shot in ten, while James Remar's scenes were shot in a total of five hours. In the plot, Trost has created an interesting pressure-cooker set-up – the superheroes forced to face a series of death traps where they are pitted against others and one another. It is, if you like, a superhero film conceived by way of Saw (2004).
Despite the fact that Jason Trost has managed to bring in a well-known name like James Remar (as well as an unrecognisable Sean Whalen somewhere in the film as one of the nemeses), All Superheroes Must Die reveals itself as an amateur film. While it is relatively slickly polished, the camera set-ups and lighting come out as often little more above the level of a student film. In particular, what passes for character depth feels more like actors straining at meaningful intensity (and looks rather silly being emoted by characters trying to act verrrrrry seriously in capes and masks). It is the sort of film you might imagine a group of teenagers in high school conceiving for a film competition. The writing escalates the situation fairly quickly, not to mention involves silly devices like Trost's Charge managing to triangulate the whereabouts of the villain's broadcast centre by the placement of several tv sets.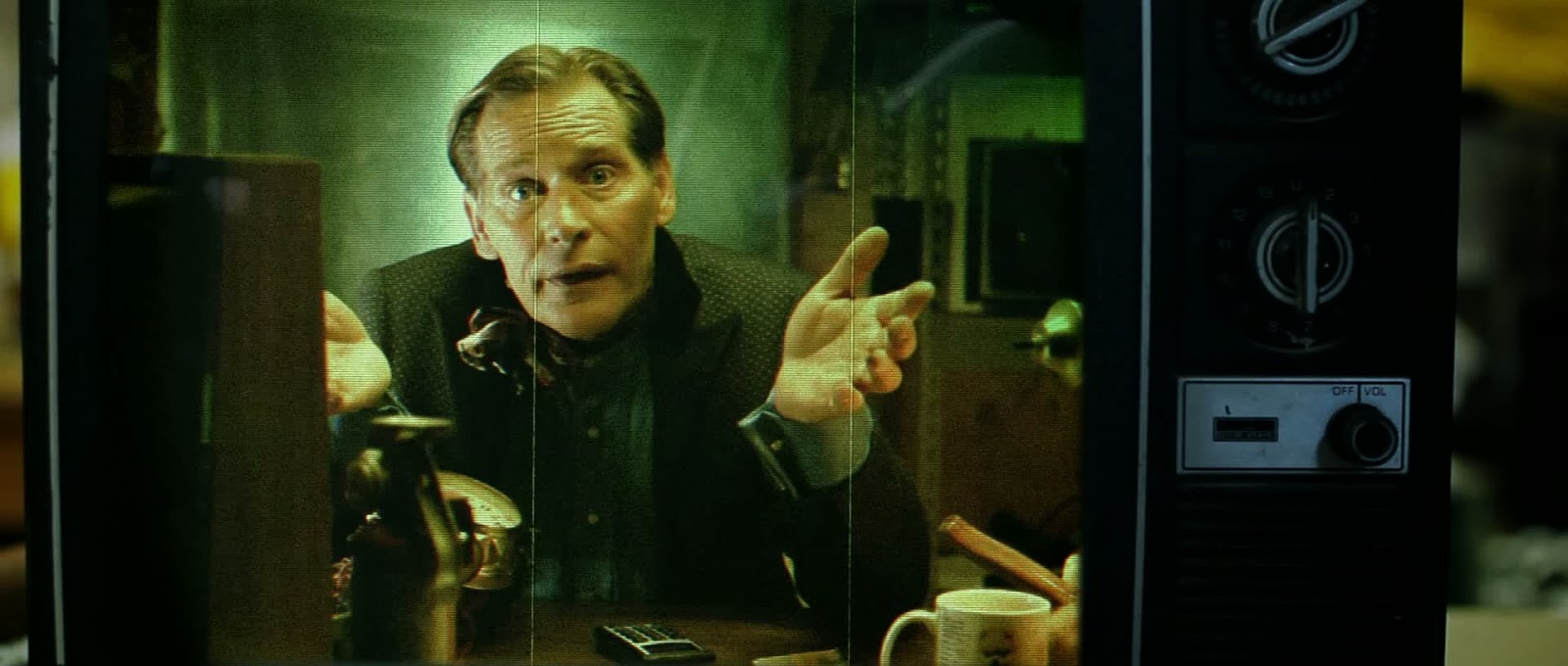 Moreover, while the film is very clearly made on a low budget, this gets in the way of an effective superhero film. It is a film unable to afford the posed, CGI-enhanced superheroics of its big-budget counterparts and so we end up getting things like Lee Valmassy in a costume that looks like a Halloween superhero outfit with an obviously padded six-pack. The combat scenes are ordinary and unremarkably choreographed fights between the actors. Moreover, the set-up of the film has all of the characters stripped of their superpowers. This is a piece of narrative sleight of hand that avoids the need for Trost to have to provide any special effects. The upshot of it is that we have a film that acts as little more than a cheap copy of Saw that is being enacted by a bunch of ordinary characters running around in silly costumes.
Jason Trost made a sequel All Superheroes Must Die: The Last Superhero (2016). Subsequent to this, he also directed the non-genre Wet and Reckless (2013); How to Save Us (2014) set in a mysterious borderland zone; and FP2: Beats of Rage (2018), sequel to his earlier film.
---
---