---
Canada. 2014.
Crew
Director/Screenplay – David Hewlett, Producer – Steven Hoban, Photography – Gavin Smith, Music – Timothy Williams, Visual Effects – Keyframe Digital Productions Inc. (Supervisors – Jeff Bruneel & Jonald Delos Santos) & Victory Social Club, Special Effects – Performance Solutions (Supervisor – Mark Ahee), Makeup Effects – Form & Dynamics (Supervisor – David Scott), Production Design – Michelle Lannon. Production Company – Copperheart Entertainment/Monkeys & Parrots/Telefilm Canada/The Ontario Media Development Corporation.
Cast
Jeananne Goossen (Kaida), Jason Momoa (I Am), Adrian Holmes (Capra), Adam Butcher (James McKay), Kjartan Hewitt (Mel Wheeler), Kyle Mac (Samson Connoly), Sidney Leeder (Lara Riley), Jadyn Wong (Diondra Tan), Dylan Harman (Nicholas), Tenia Davis (Prisoner)
---
Plot
A group of prisoners convicted of computer crimes are placed aboard the abandoned space freighter Amphitrite on a work detail where their assignment is to clean all the rogue programs out of the ship's computers. The group soon come up against a powerful artificial intelligence in the system. It is resistant to their efforts to remove it and then starts targeting them, using the information in their data chips to pinpoint their weaknesses and lure them into a series of illusions and death traps.
---
David Hewlett is better known for his work as an actor. He has made appearances in all of the works of director Vincenzo Natali going right back to Natali's original short film Elevated (1997). Elsewhere, he has been a regular on tv's Stargate: Atlantis (2004-9) and made a number of appearances in other genre works, including Scanners II: The New Order (1991), Boa vs Python (2004) and Rise of the Planet of the Apes (2011). Hewlett made his directorial debut with the murderous black comedy A Dog's Breakfast (2007), followed by the Syfy Channel film Rage of the Yeti (2011). Debug was his third directorial outing.
At the outset, the set-up for Debug looks promising. There is an interesting premise – a group of hackers, a sort of teenage Dirty Half-Dozen on work parole for various hacking crimes, are sent to an abandoned spaceship to clean out its computer system only to come up against a malevolent A.I. The promise it held for me was something akin to the great and underrated George R.R. Martin adaptation Nightflyers (1987), which similarly had a group of people aboard a starship dealing with a malevolent computer system. If nothing else, this offers something slightly different than the Alien (1979) standard of creatures hunting people in darkened spaceship corridors.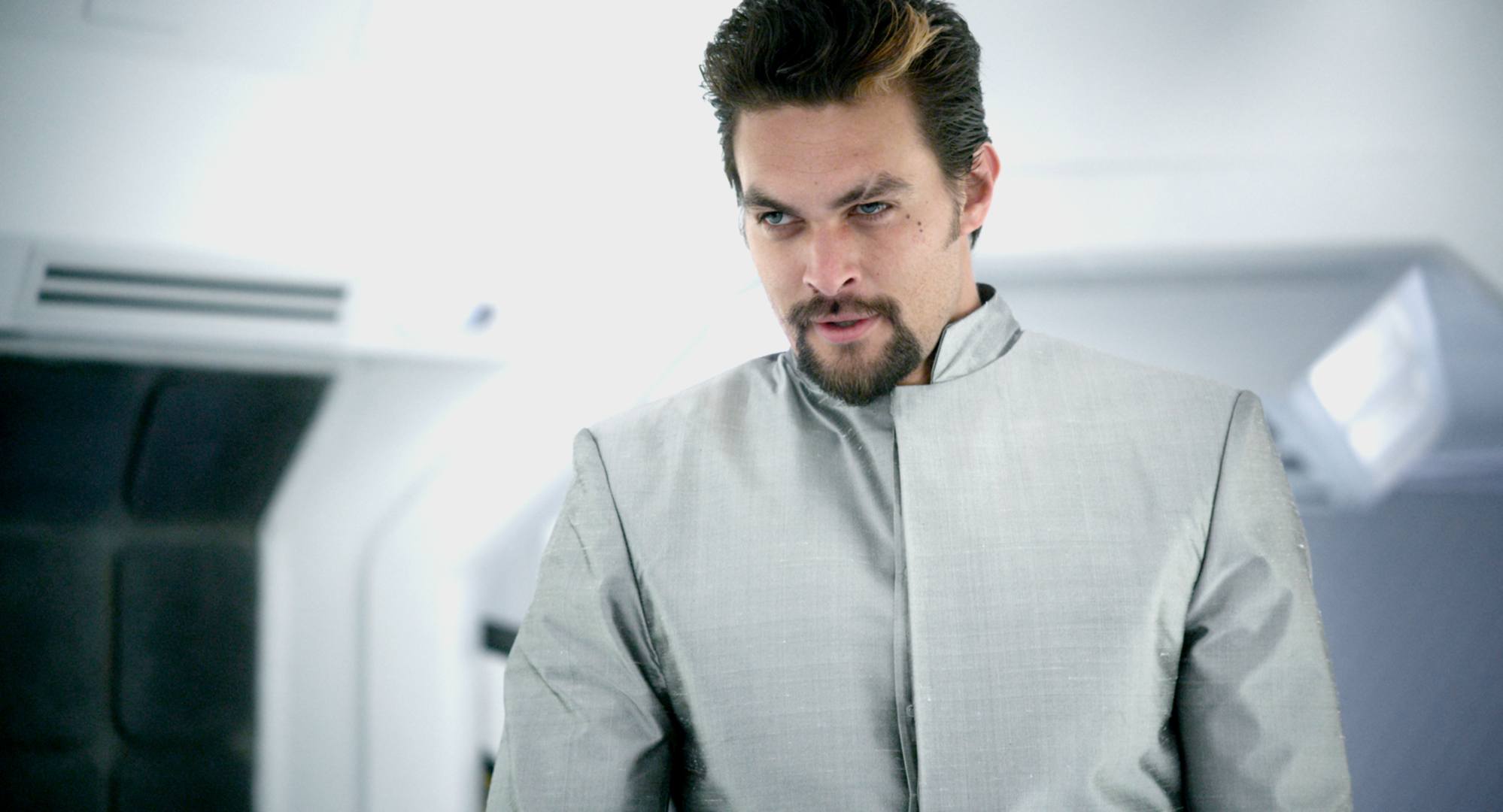 Unfortunately, Debug is never as interesting as it suggests it might be. The battle with the A.I. consists of little more than the cast dealing with Jason Momoa, nattily outfitted in a suit, taunting various of the cast before devising despatches for them. He seems just like the villain in a 1990s Virtual Reality film – think of the likes of Arcade (1994), Brainscan (1994) or Revelation (1999). Either that or a B movie depiction of The Devil.
The scenes with Momoa appearing amid illusions that he creates to despatch people seem modelled along the lines of a standard 1980s A Nightmare on Elm Street (1984) dream and illusion film but without any of the way-out dream surrealism. David Hewlett delivers a quite gory film, if in the end nothing remarkable.
---
---