---
Crew
Director/Screenplay/Producer – Jarand Breian Herdal, Story – Jarand Breian Herdal & Eirik Moe, Music – William Edward, Visual Effects – Jens Peder Hertzberg. Production Company – Jarand and Jens
Cast
Harald Evjan Furuholmen (Ian Finch), Hugo Herrmann (The Helper), Elin Synnøve Brathen (Jane Scott), Graeme Whittington (Thomas Wilfred), Rune Dennis Tønessen (Michael Brossman), Hauk Philip Bugge (Dylan), Ruben Løfgren (Ridley Doug), Gjermund Gjesme (Brad)
---
Plot
It is in the year 2046 following a mysterious catastrophe in which five million people have vanished all at once. As Jane Scott tries to maintain law and order, her people realise that those who have vanished have all recently used the new revolutionary teleport system. Teenager Ian Finch is one survivor and tries to protect young Dylan, only for Dylan to abruptly vanish too. He is then joined by another teenager who insists that Dylan is his brother and is searching for him. They have deduced that people, including themselves, have somehow slipped into an alternate universe. Here things are slightly different and they have no reflection. They set out to contact Thomas Wilfred, the designer of the teleport system, in an effort to find a way back home.
---
Jarand Breian Herdal is a Norwegian newcomer film director who caused quite a degree of stir when Everywhen was released to theatres and it was revealed he was only seventeen years old. Oddly enough, Herdal wasn't the world's youngest feature-film director, having been previously beaten by Indian director Kishan Shrikanth who was ten when he made Care of Footpath (2006) who was subsequently beaten out by Saugat Bista from Nepal who was seven years old when he made Love You Baba (2014). Herdal and his friend Jens Peder Hertzberg had been making films since he was fourteen and they were in school together. They managed to shoot Everywhen on a budget of only 55,000 krone (around US $6000).
You have to compliment the fact that Everywhen is far more ambitious than you expect. Jarand Breian Herdal swings a story that bites off some big and original ideas – the mysterious disappearance of millions of people, doppelgangers that cast no reflection in mirrors popping in from other timelines. The balance of future setting, storylines that seem to unclearly flip back and forward from the beginning of the catastrophe to several years on causes a great deal of confusion in trying to work what is going on.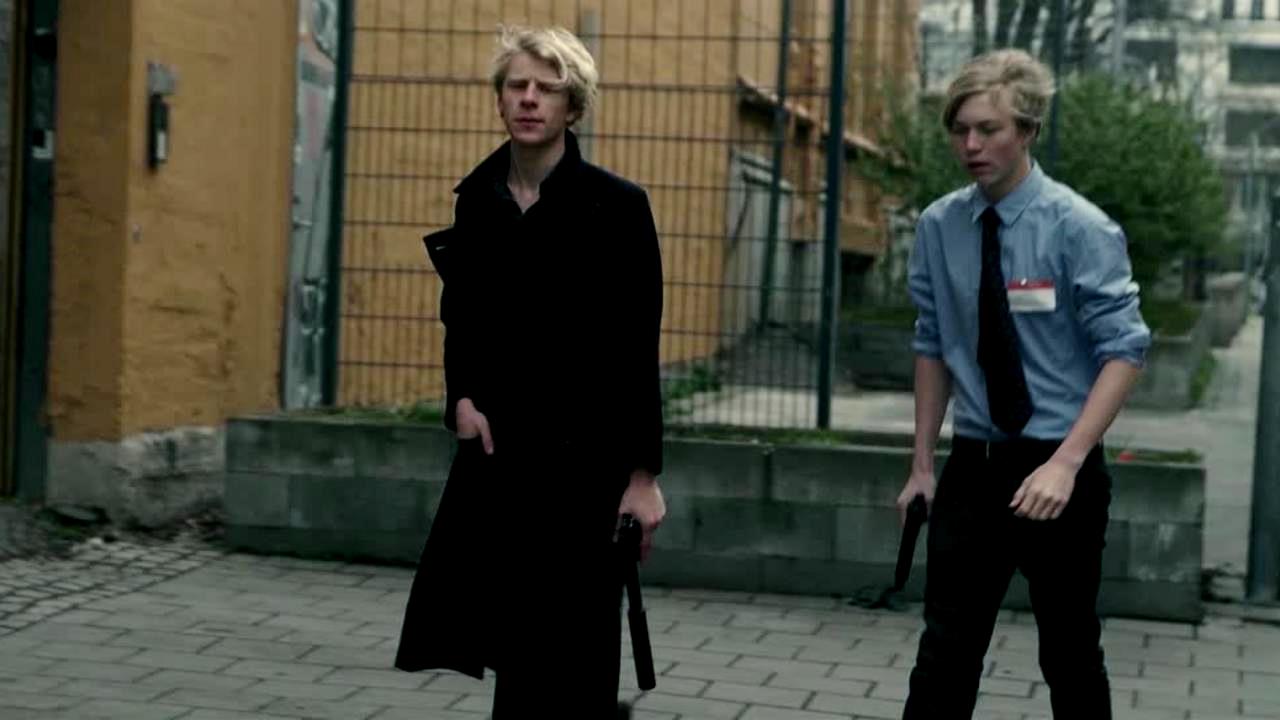 This is a film that would have been improved to no end by a far more linear first act told with a classical storytelling structure. As it is, you are left through most of the film trying to piece together the cryptic things that people seem to be referring to and get an unclear picture at best of what is happening. Certainly, this is a film that has bitten off far more ambitious ideas than it is capable of doing justice to.
As a director, Jarand Breian Herdal vies between the occasionally amateurish and a slick competence. It should be said that he mostly hits the latter and the film, despite an evident lower budget, comes off adequately. Eventually everything winds up a big action shootout/caper climax, which is there mostly because the filmmakers seem to want to throw one of these in – where the images of teens wandering around shooting at people tend to feel like more of a wish fulfilment fantasy of novice filmmakers transposing themself into kickass action movie director's pants than they do convincing.
Jarand Breian Herdal next went on to make the horror film Kadaver (2020).
---
---