---
Crew
Director – Jean De Segonzac, Screenplay – Joel Soisson, Producers – Joel Soisson & Mike Leahy, Photography – Nathan Hope, Music – Walter Werzowa, Visual Effects – Neo Digital Imaging (Supervisor – Jamison Goei), Special Effects Supervisor – David Waine, Makeup Effects – Gary J. Tunnicliffe, Production Design – Deborah Raymond & Dorian Vernacchio. Production Company – Dimension Films/Neo Art and Digital.
Cast
Alix Koromzay (Remi Panos), Bruno Campos (Detective Klaski), Will Estes (Nicky), Gaven Eugene Lucas (Sal Geary), Edward Albert (Darksuit), Jon Polito (Morrie), Jim O'Heir (Lou)
---
Plot
Entomologist Remi Panos is now teaching at a high school and not having much success with the men in her life. She becomes a focus of a police investigation when several of the men she has dated start turning up dead and mutilated. She and two of her students are then trapped in the school by one of the intelligent insects. She comes to realise that it has evolved to the point where it has become fixated on her.
---
Gilllermo Del Toro's Mimic (1997) was a modest and unassumingly effective hit, if not exactly a film that set the world alight. It was followed by this direct-to-video sequel and the further Mimic 3 (2003). The only returnee from the original here is actress Alix Koromzay who played Mira Sorvino's assistant there and now takes the lead here.
The script is from Joel Soisson, who has written and produced an impressive number of genre films including Bill and Ted's Excellent Adventure (1989), The Prophecy (1995) and sequels, Phantoms (1998), Dracula 2000 (2000), Highlander: Endgame (2000), Hollow Man II (2006), Pulse (2006) and sequels, Children of the Corn: Genesis (2011) and Piranha 3DD (2012).
The director is Jean de Segonzac who makes his feature debut here after having made numerous episodes of acclaimed tv series such as Homicide: Life on the Streets, Oz and numerous episodes of the various incarnations of Law and Order. Jean de Segonzac's one other genre work was Ice (1998) about the onset of new Ice Age.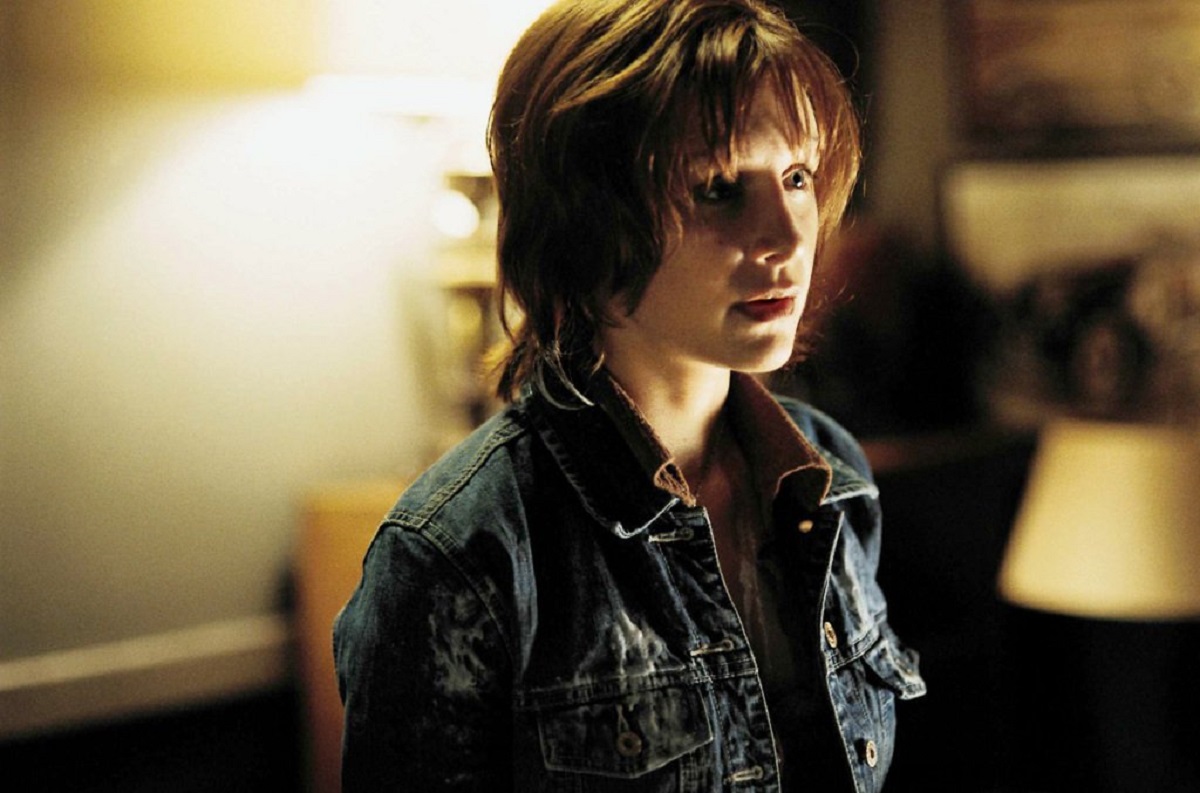 Mimic 2 is an occasionally effective sequel. Jean De Segonzac directs with some eerie effect with the creature scuttling behind and above people, snatching them by surprise. The action moves effectively. The most bizarre moment is where the creature appears to Alix Koromzay offering her a piece of pizza as a gift. Of course, the creature is now ten times larger than in the original, but the effects, particularly its trick of putting on a human face as though it were a shell, are not too bad. Joel Soisson's script incorporates some interesting behavioural ideas from the world of insects, while he characterises Alix Koromzay and her men problems with a sense of humour.
Alas, there is one gaping hole at the centre of the film – and that is that Joel Soisson never explains why the creature seems to develop a fixation on Alix Koromzay and why just her. (Mimic 2 is, when you think about it, the peculiarity of an insectoid stalker film). As the whole of the film seems dependent on this premise, the noticeable lack of explanation leaves a huge gap in the film. Similarly, early on, Joel Soisson has Alix Koromzay saying that the creatures cannot mimic the features of individual people, and contradicts this later in the piece by having the insect clearly do so.
---
---