---
Crew
Director – Mike Hodges, Screenplay – Griff Rhys-Jones & Mel Smith, Producer – Barry Hanson, Photography – Phil Meheux, Music – Peter Brewis, Special Effects – Jeff Luff, Production Design – Brian Eatwell. Production Company – Thorn EMI.
Cast
Mel Smith (Bernard), Griff Rhys-Jones (Graham Sweetley), Joanne Pearce (Sandra Brock), Jimmy Nail (Desmond Brock), Paul Brown (Julian Tope), Dinsdale Landen (Commander Mattison), James B. Sikking (Colonel Larabee)
---
Plot
Three idiots from the planet Blob crashland their spaceship on the M1 motorway in England. They are captured by the combined British and American military and taken to a decontamination area. There the military are unable to believe how stupid they are. They make an escape and then find success as rock stars. Meanwhile, Bernard, a fourth alien left behind by the others, comes down in the US but is locked up in a psychiatric institution when nobody will believe he is one of the aliens.
---
Morons from Outer Space is a science-fiction spoof. The film was an outgrowth of the British tv comedy series Alas Smith and Jones (which appeared over various seasons between 1984 and 1998) and was construed as a feature vehicle for stars Mel Smith and Griff Rhys-Jones.
When it is funny – like the silent pantomime that Mel Smith goes through trying to scratch his nose through his space-helmet before the inside of the visor is splattered in snot – Morons from Outer Space can be very funny. It throws a series of gags in the direction of Close Encounters of the Third Kind (1977) – the giant mothership landing turns out to merely be a repossession agency, while the musical contact with the aliens is done by jukebox – and Star Wars (1977) – the opening shot of the film has a huge spaceship rumbling over the camera before it is revealed to be towing a caravan.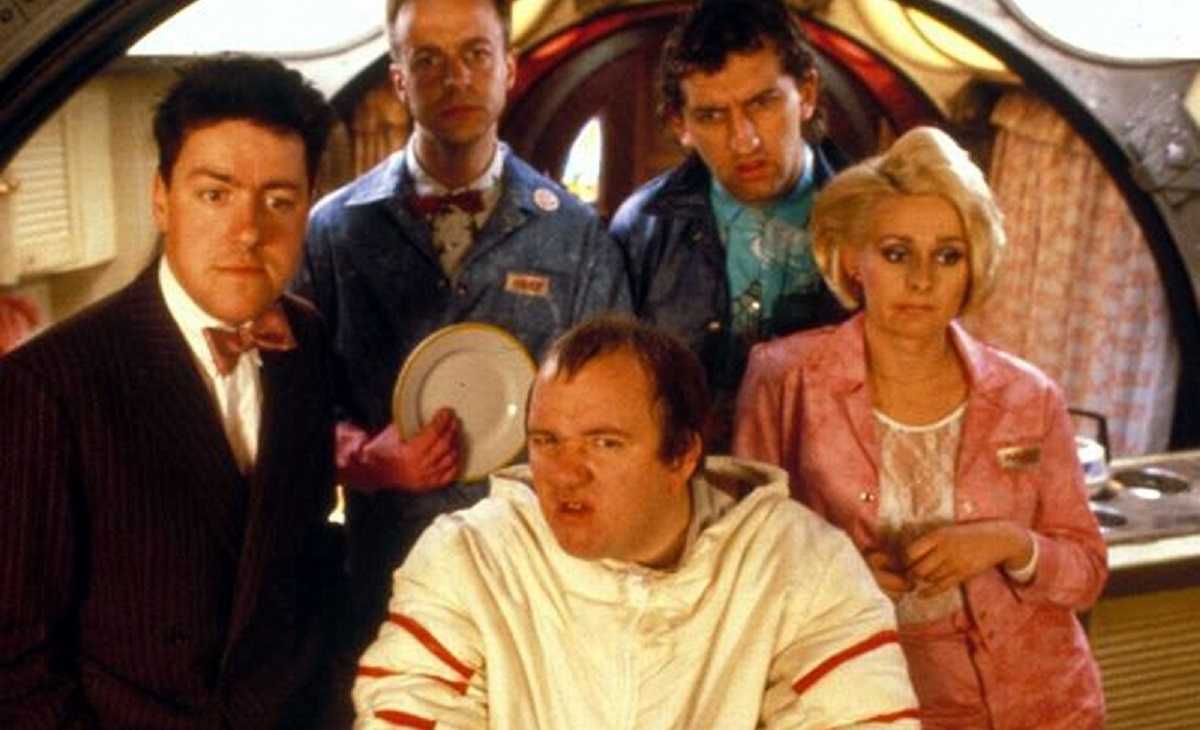 However, the plot is dishevelled and not particularly cohesive. There are not enough good gags to stretch to make an entire film and Morons from Outer Space soon runs out of ideas. The central idea that the aliens are idiots is not a great one and soon becomes monotonous through repetition. The plot sidetracks off into an unnecessary series of gags about the aliens becoming rock stars and everything falls into entire disarray by the end. A pity because the digs at science-fiction cliches and jokes – aliens mistaking garbage cans for people, the problems of intergalactic hitch-hiking – reveal a certain knowing genre sophistication.
Director Mike Hodges is probably best known for Get Carter (1971). In genre material, Hodges also directed the Michael Crichton adaptation The Terminal Man (1974), wrote the script for Damien: Omen II (1978) (which he was originally set to direct), directed the Flash Gordon (1980) remake, directed the superb and underrated clairvoyance thriller Black Rainbow (1989) and co-wrote the afterlife film The Breakthrough/The Lifeforce Experiment (1994).
---
---