---
USA. 1985.
Crew
Director – Ron Howard, Screenplay – Tom Benedek, Based on the Novel by David Sapirstein, Producers – David Brown, Lili Fini Zanuck & Richard Zanuck, Photography – Don Peterman, Music – James Horner, Visual Effects – Industrial Light and Magic (Supervisor – Ken Ralston), Special Effects – Robert Shourt, Makeup – Greg Cannom, Production Design – Jack Collis. Production Company – 20th Century Fox.
Cast
Wilford Brimley (Ben Luckett), Brian Dennehy (Walter), Steve Guttenberg (Jack Bonner), Don Ameche (Art Selwyn), Hume Cronyn (Joe Finlay), Tahnee Welch (Kitty), Jack Gilford (Bernie Lefkowitz), Jessica Tandy (Alma Finlay), Maureen Stapleton (Mary Luckett), Gwen Verdon (Bess McCarthy), Herta Ware (Rose Lefkowitz), Barret Oliver (David), Mike Nomad (Doc), Tyrone Power III (Pillsbury)
---
Plot
Four strangers charter Jack Bonner's boat and hire him to take them diving off the coast of Florida. They retrieve what they say are giant sea anemones out of the ocean. However, Jack discovers that his mysterious employers are in fact aliens, beings of light energy encased in flesh-like skins. They have come from Antares to rescue several of their people left behind when Atlantis sank. They Antareans have rented a house and use its bathhouse pool to store the cocoons. When several old people from the neighbouring retirement home sneak in to use the pool, they find themselves being rejuvenated by the cocoons.
---
At the time it came out, many people thought Cocoon was a great film. It made a number of critics Top 10 lists for that year and there were glowing reviews. Don Ameche even won an Academy Award for his part, which seemed rather laughable when his most popular (and silliest) scene – an impromptu display of break-dancing – was conducted by a double. I am not sure to what extent I am alone in this opinion, but I failed to be moved by Cocoon.
Cocoon was clearly inspired by the enormous then-recent success of E.T. – The Extra-Terrestrial (1982) – it is fairly much E.T. where the aliens come to touch the lives of geriatrics rather than a young kid. Indeed, the film seems not much more than an uninventive rewrite of Spielberg themes – it borrows Spielberg's vision of geriatrics rediscovering their youth from his Kick the Can segment in Twilight Zone – The Movie (1983) and the belief in magical salvation by UFOs and transcendent beings of light from Close Encounters of the Third Kind (1977).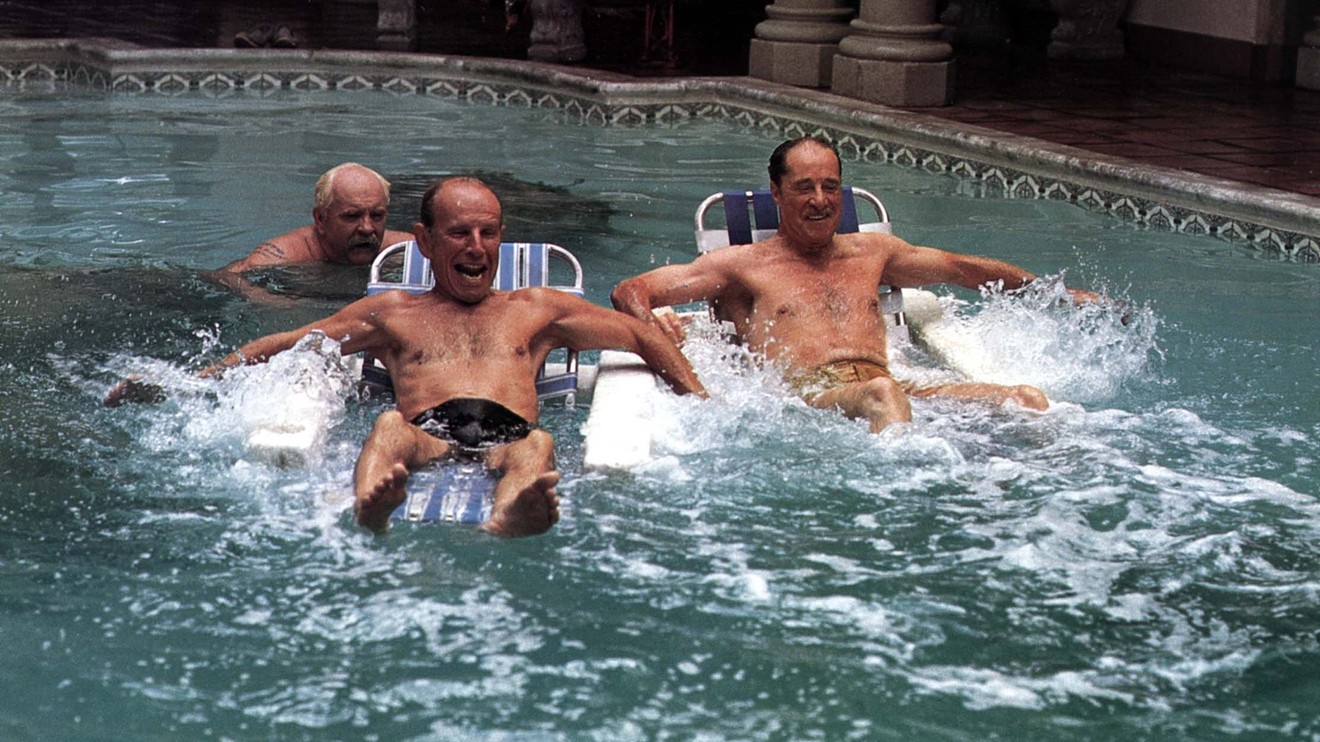 In all other regards, Cocoon comes across as a naive wish fulfillment fantasy of rejuvenation. One suspects the reason that everybody liked it so much was that the people reviewing it were the ones nearest to the age group featured and the film became a wish fulfillment fantasy that spoke directly to their lives. Not to mention that it brought out of retirement an amazing cast of actors and actresses that were popular during the 1930s and 1940s.
In the cold light of day Cocoon is a naive feelgood fantasy – and one that has little to do with science-fiction. It is shabby sentiment that wields a handful of science-fiction elements – UFOs, Atlantis, alien beings of light, rejuvenation – with only surface depth. All it seems to reach for is banally transcendental images – of lovemaking scenes with beings of light flying around a pool, of people rejuvenating and suddenly bursting into breakdancing – and has nothing of intellectual substance to say whatsoever.
Cocoon did win that year's Academy Award for effects, overshadowing the nominations of the far superior likes of Return to Oz (1985) and Young Sherlock Holmes (1985). There is an excellent climactic UFO sequence, otherwise though the effects seem a misstep for Industrial Light and Magic – the creatures of light never seem in proper perspective with their surroundings.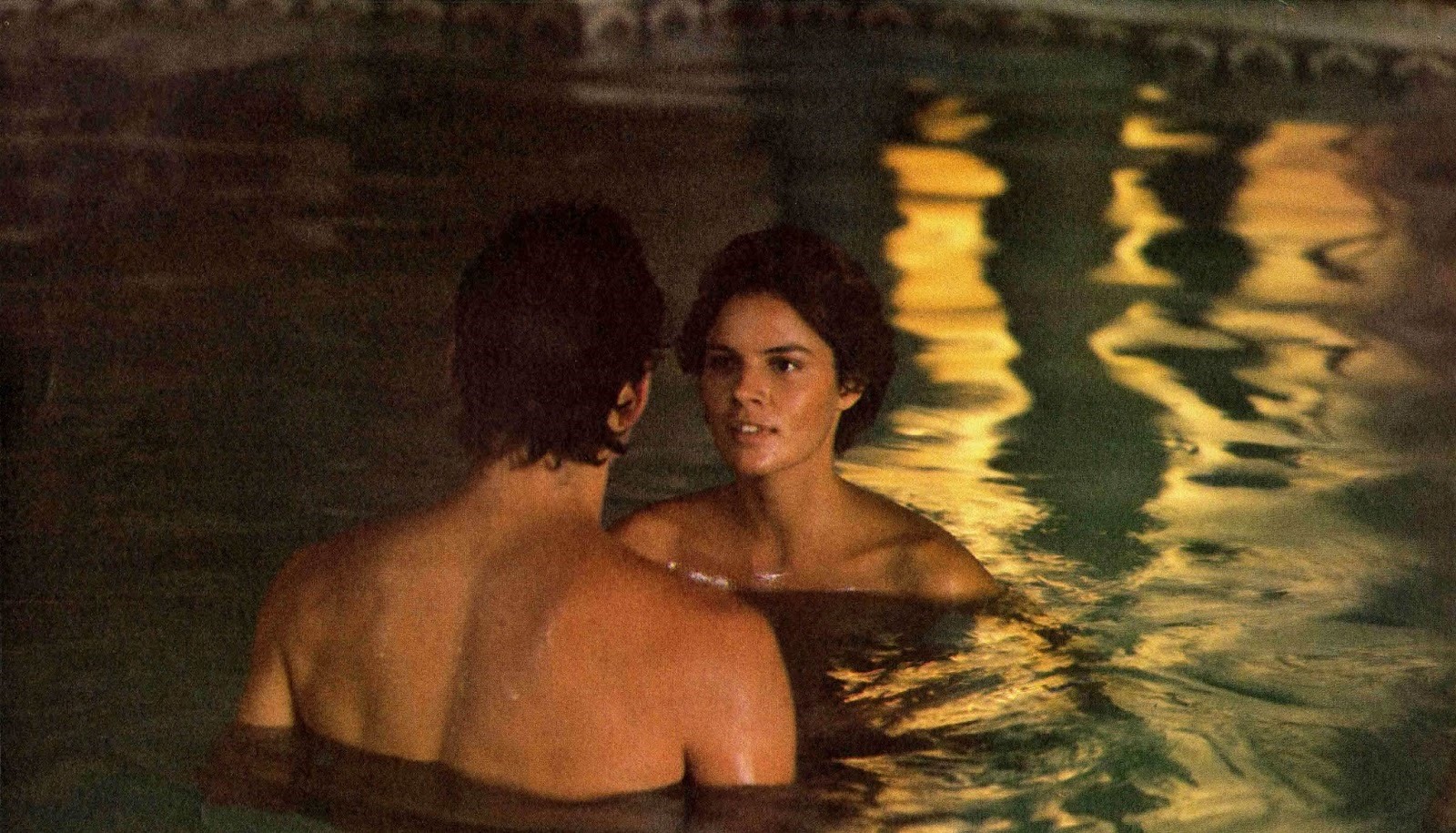 The sequel was the awful Cocoon: The Return (1988), which reunited most of the cast but not director Ron Howard.
Cocoon kicked around Hollywood for several years with actor Michael Douglas as producer and was originally to have been directed by Robert Zemeckis of Back to the Future (1985) and Forrest Gump (1994) fame. It was eventually inherited by Ron Howard who had just had a hit with the mermaid comedy Splash! (1984). At the time, Ron Howard was still known more as Richie Cunningham from tv's Happy Days (1974-84), but Cocoon proved to be the film that consolidated his reputation as a serious director. From this point onwards, Howard has made a number of popular films such as Parenthood (1989), Far and Away (1992), The Paper (1994), the Academy Award-winning A Beautiful Mind (2001), Cinderella Man (2005) and Frost/Nixon (2008), as well as his Imagine Entertainment having become a major production company in Hollywood. Howard has subsequently directed a number of other genre films, including George Lucas's sword-and-sorcery epic Willow (1988), the true life space mission disaster Apollo 13 (1995), the Dr Seuss adaptation How the Grinch Stole Christmas (2000), the supernatural Western The Missing (2003), the adaptation of the mega-bestseller The Da Vinci Code (2006) that purported to unveil the true history of Christianity and its sequels Angels & Demons (2009) and Inferno (2016), and Solo: A Star Wars Story (2018).
Producers David Brown and Richard Zanuck had previously produced the mad scientist film SSSSSSSS! (1973), Spielberg's Jaws (1975) and would go on to produce another Oscar-winning geriatric feelgood fantasy Driving Miss Daisy (1989) and the disaster movie Deep Impact (1998).
---
Trailer here
---