---
Crew
Directors – Todd Burrows & Christopher Folino, Screenplay/Based on the Graphic Novel by Christopher Folino, Producers – Max Carlson, Tyler Endicott, Christopher Folino, Michael A. Smith, James Sutton & Eric D. Wilkinson, Photography – Josh Fritts & Jackson Myers, Music – Jacob Shea, Visual Effects – Ehren Addis & Sean Africa, Special Effects Supervisor – Wayne Beauchamp, Makeup & Creature Effects – Naughty Kid Industries, Production Design – Brandi Creason. Production Company – Sideshow Productions/Catastrophic Comics
Cast
Chase Williamson (Ian Sparks), Ashley Bell (Lady Heavenly), Clancy Brown (Archer), Marina Squerciati (Dawn Sherwood), Jake Busey (Sledge), William Katt (Matanza), Clint Howard (Gordon Eldridge), Scott Allen Rinker (Docherty), Esteban Cueto (Cain), Meredith Zealy (Mary Ann Sparks), Chase Johnston (Young Sparks), Stephen Kearin (Concierge), David Sobolov (Jason Driver)
---
Plot
1948. The masked hero Ian Sparks bursts into the offices of The Daily Chronicle to tell his story to the editor and a reporter. This began in 1931 with a chemical spill in the town of Rochester, New York, which created thirteen people with superpowers including the serial killer Kevin Sherwood aka Ringmaster Jesus. Although he was at the spill, which killed his parents, Sparks has no powers. Growing up, he became a masked hero fighting crime in the city. He was attracted to fellow masked heroine Lady Heavenly and wooed her away from her partner Sledge to fight alongside him. Their partnership soon blossomed into romance. Lady Heavenly was captured and tortured by the villain Matanza and afterwards their relationship soured. Slumping into himself, Sparks was dragged out of it by Archer, the former police officer who raised him as a child and moonlighted as a masked hero too. Trained to fight properly by Archer, Sparks and others, including his new girlfriend, the shapechanger Dawn, daughter of Ringmaster Jesus, were brought together to bring down the villain Jason Driver. However, this proved to be a betrayal where Archer instead used the opportunity to steal all of Driver's money from the bank. Sparks now finally comes to his showdown with Matanza at the newspaper offices.
---
In the 2000s and beyond, the superhero film has become one of the biggest genres by box-office with the massive success enjoyed by various Marvel Comics adaptations such as X-Men (2000), Spider-Man (2002), Iron Man (2008), Thor (2011), The Avengers (2012) and others, various sequels to these and to a lesser extent DC adaptations such as The Dark Knight (2008) and Man of Steel (2013).
Among these, there have been a number of wannabes down the lower budget end of the spectrum that have attempted to offer up their own original superhero films with the likes of The Photon Effect (2010), All Superheroes Must Die (2011) and Alter Egos (2012). These have almost all failed. The most common reason is that these productons are operating on low-budgets and cannot compete with the bigger films – the superhero effects just look cheap.
More to the point, not a single one of these films has managed to come up with any memorable superhero creation as compared to the Marvel films that have decades of continuity and backstory, reboots and retcons to draw from. Sparks differs from these others slightly in that the credits claim it is based on a comic-book, although it is more the case that the project was designed as a comic-book that was released around the same time as the film.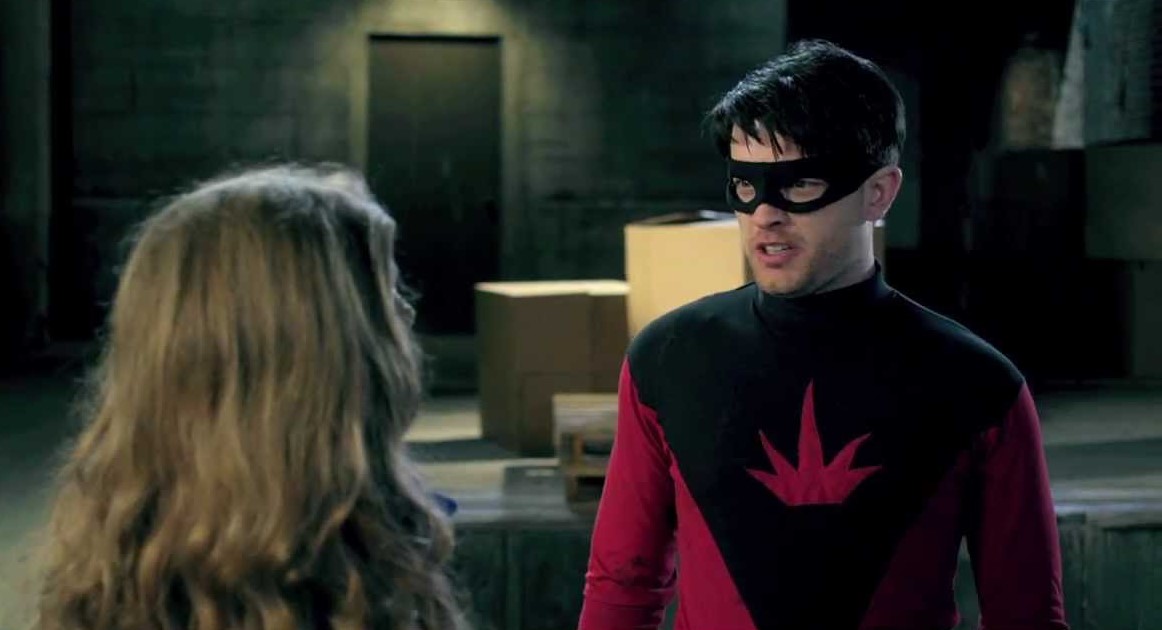 Christopher Folino had previously directed the film Gamers (2006) about role-playing enthusiasts, while co-director Tod Burrows is a newcomer. Burrows and Folino have co-opted the cod-film noir look from Sin City (2005) of high contrast black-and-white mixed with colour saturations. Sin City amazed with its stylistic reinvention of noir but Sparks is a cheap and hackneyed wannabe where its' much lower budget noir mimickings only look like cheap directorial effects regurgitated by well-meaning amateurs. None of these ever amount to anything more than a series of cliche poses.
The other quibble is that, though the film has a stated date of 1948 and with flashbacks all the way back to 1920, there are frequent anachronisms – compact handheld film cameras, people wearing hoodies, references to terms like 'serial killer', even a stated location of Mumbai, none of which existed in 1948.
The other complaint I would have is that the plot is sprawling. You get the impression that Christopher Folino has attempted to condense several issues of comic-book down into a single plotline. We also get a very complicated backstory that the film keeps flashing back to, often telling us that what we think we have been led to believe up to that point is not always the case. There often seems no clearcut villain or battle that Sparks is engaged in – there is the super-villain Matanza but he is a figure that never appears in person until almost the very end.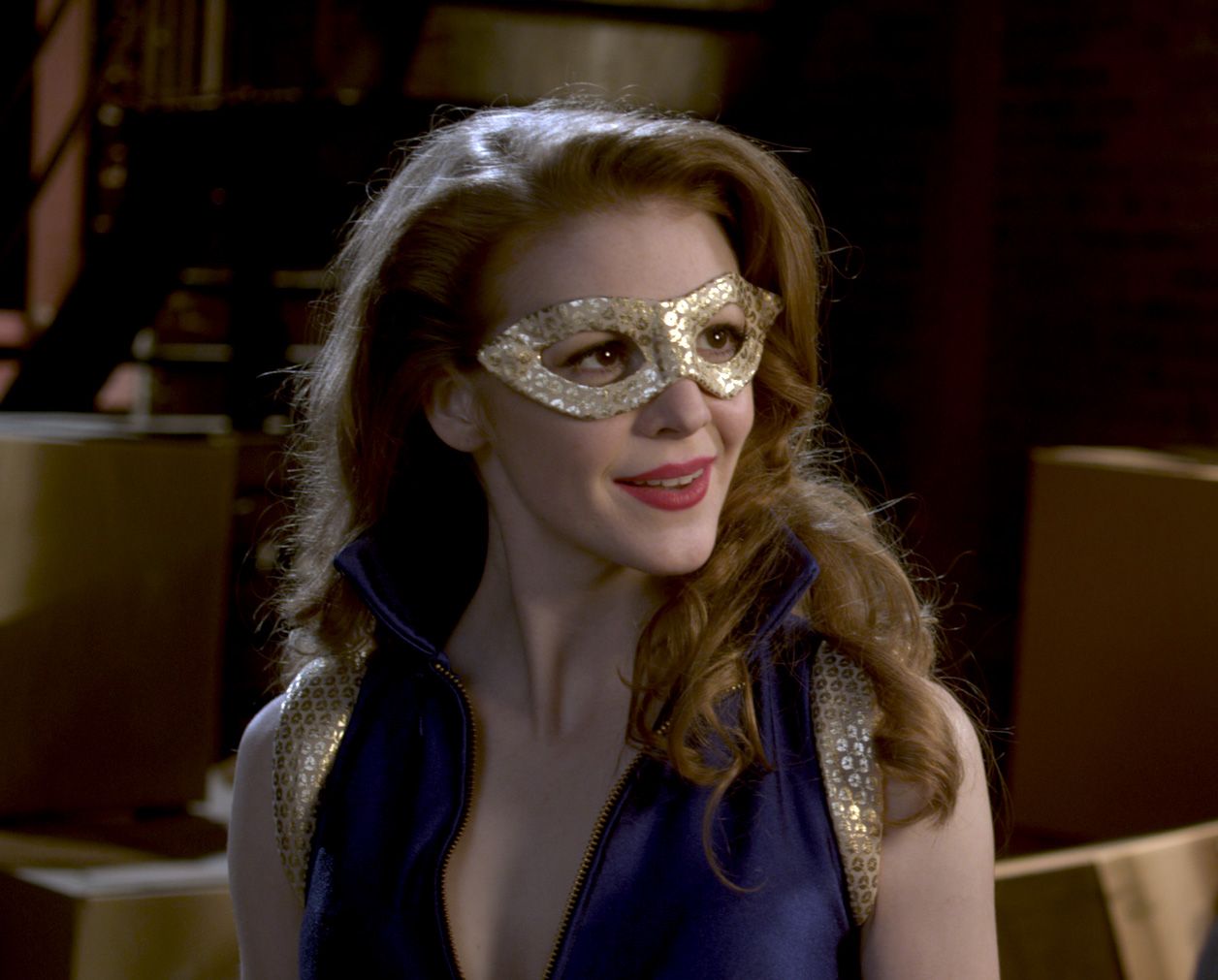 Things are further complicated by the numerous changes of character allegiance, shape-shiftings to impersonate others and betrayals that go on throughout. At one point, [PLOT SPOILERS] Clancy Brown is introduced as Sparks' mentor growing up who it appears has also moonlighted as a masked hero and now becomes Sparks' sensei. With complete unbelievability, Sparks is dragged into a caper before things are twisted on their head to reveal that this has been a set-up and that Clancy Brown is a villain all along. It feels like there is enough plot here for several films, if not an entire tv series.
Unlike most of the other low-budget superhero films, Sparks has managed to bring together a reasonable name cast, including veteran actors such as Clancy Brown as a goodly cop turned villain, B-budget veteran Clint Howard as the newspaper editor and William Katt, who once played a superhero on The Greatest American Hero (1981-3) and also produces the film, as the super-villain of the show.
Chase Williamson plays with an intent youthful handsomeness as the hero. A more mixed story is Ashley Bell, who was a rising name as a result of The Last Exorcism (2010). Alas, Bell seems miscast as a superheroine for the simple reason that where she should be larger-than-life and an impossible object of desire, she is too introverted and shy a screen presence.
---
---